The Cross-Continental MPH Program was designed so that a cohort of students would travel together, learn together, challenge each other, and experience this unique and intensive program together. We do take into account that our students may vary in age, experiences and times in the lives so we offer the option for students to find their own accommodations when it is possible. We encourage our students to form bonds with their peers since one day your peers will be your colleagues. NYU values community and we hope that Cross-Continental MPH cohort students' experience will be enhanced by being part of the program and larger NYU community.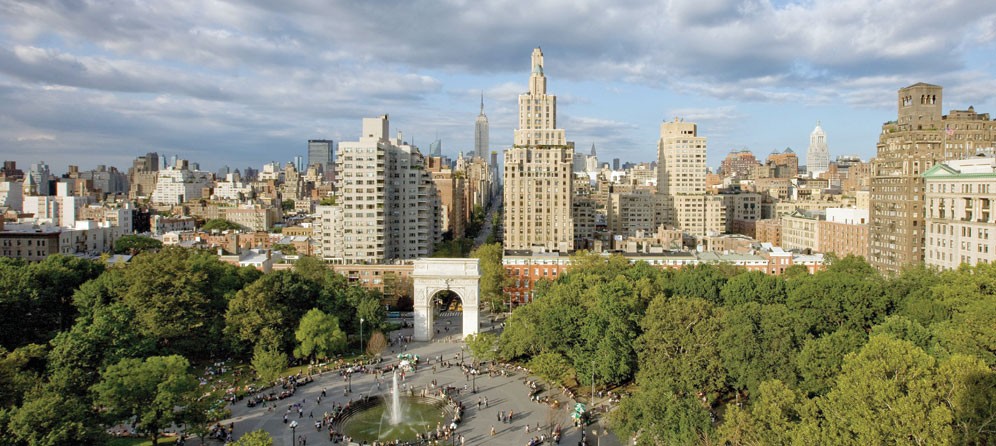 Tuition and Fees
---
Cross-Continental MPH students are charged tuition, fees and housing on a per-term basis for each of the three required terms of the program. The tuition and fee charge each term is $30,174*, which includes tuition, registration fees, and all program-related travel for the fall and spring terms.
Housing costs are billed separately and on a per-term basis and can vary depending on the site and accommodations chosen. Depending on the location, NYU Housing may be required. See below for more details on housing options available at each site offered during the upcoming program.
Please visit the GPH Admission & Aid for more information about the cost and how to fund your education.  
*Costs are based on the 2019-2020 Academic Year.
NYU New York
---
NYU is primarily located in Manhattan's Greenwich Village and downtown Brooklyn where there's no doubt that the neighborhoods feel like a community.  Many of NYU's academic and administrative buildings and freshman residence halls border Washington Square Park.  The sidewalks are full of students on their way to class, and members of the NYU community fill the restaurants, shops, and other businesses. Both on campus and off, the people of NYU are directly involved in the day-to-day excitement, culture, and opportunity of the city that serves as a very real extension of NYU's campus and classrooms.
Graduate students have two options for accommodations during their first semester at NYU. Students can find their own accommodations, as most graduate students do.  
Or students can apply for NYU Summer Housing. Once you have been enrolled and have been registered, you can access the application. Students are billed directly from the Bursar for all housing charges. Review the rates.
NYU Buenos Aires
---
NYU Buenos Aires is an exceptional and intimate learning community in one of the world's great cosmopolitan cities. Students visiting the BA site have the opportunity to pursue course work from a range of disciplinary perspectives while enhancing their language skills. The BA curriculum centers around questions of social justice as well as the role of public intellectuals, cultural memory, media and the arts. Classes offered in English and Spanish use Buenos Aires itself as a window onto Latin American culture and the geopolitics of the global south. Daily life at the site is complemented by a robust offering of extra and co-curricular offerings as well as by strategic collaborations forged with local institutions, including art museums, heritage sites, civic and state institutions, faculties of law, medicine and health professions. 
Students are responsible for securing their own housing while studying at NYU Buenos Aires, but we be provided a list of realtors that other students have used in the past. 
For more information, please visit the NYU Buenos Aires website.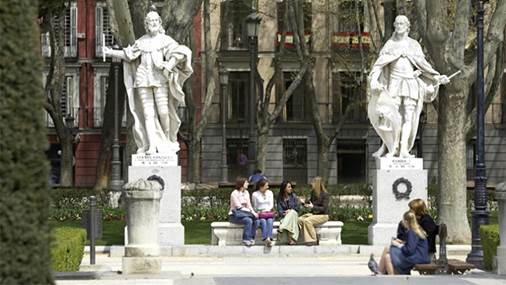 NYU Madrid
---
At the historical crossroads of Europe, Africa and the Americas, Spain is a culturally diverse nation comprised of 17 autonomous communities that proudly proclaim unique identities. A modern, cosmopolitan city, Madrid, Spain's capital, is located in the center of the Iberian peninsula and is a convenient point of departure from which to explore the entire country: from its rich Christian, Jewish and Muslim past in Toledo and al-Andalus to its cutting edge architecture and design in Barcelona and Bilbao. 
Although NYU Madrid provides apartment-style residences, these accommodations are primarily for undergraduates. 
Graduates students are encouraged to arrange their own accommodations while studying at NYU Madrid. 
If you do opt-in to NYU housing, you will be billed directly from the NYU site. And remember, you will be studying and living in another country, so please be prepared for differences. Bedrooms are generally smaller than in the United States and amenities you are accustomed to may not be available.
Apartment-Style Residence
Students who reside in this residence, located in the Chamberí neighborhood of Madrid, live in double suites: two single bedrooms with a shared kitchenette and bathroom. NYU residential life members live in the residence to assist students in acclimating to life in Madrid, dealing with practical matters in the residence, and adjusting to their new home. NYU students make up a small portion of those who live in the building. Other residents include Spanish and international students enrolled at local universities. The residence is approximately a 30 minute commute by metro to the NYU Madrid academic center.
Chamberí is a largely residential neighborhood with the popular Plaza de Chamberí and Plaza de Olavide. The residence is a 5 minute walk from the lively Malasaña district, and a 10-15 minute walk from the equally vibrant Chueca district.
The building has WIFI connection, laundry room, study and common areas and an amazing rooftop. Linen, blankets, pillows and towels are provided.
Students will be charged in US dollars by semester through the NYU Bursar Office on their NYU E-bill. Scholarships and aid awards in excess of tuition and fees will credit against the cost of housing. Payments are to be made to the University Bursar in the e-suite online payment tool.
For more information, please visit the NYU Madrid website.