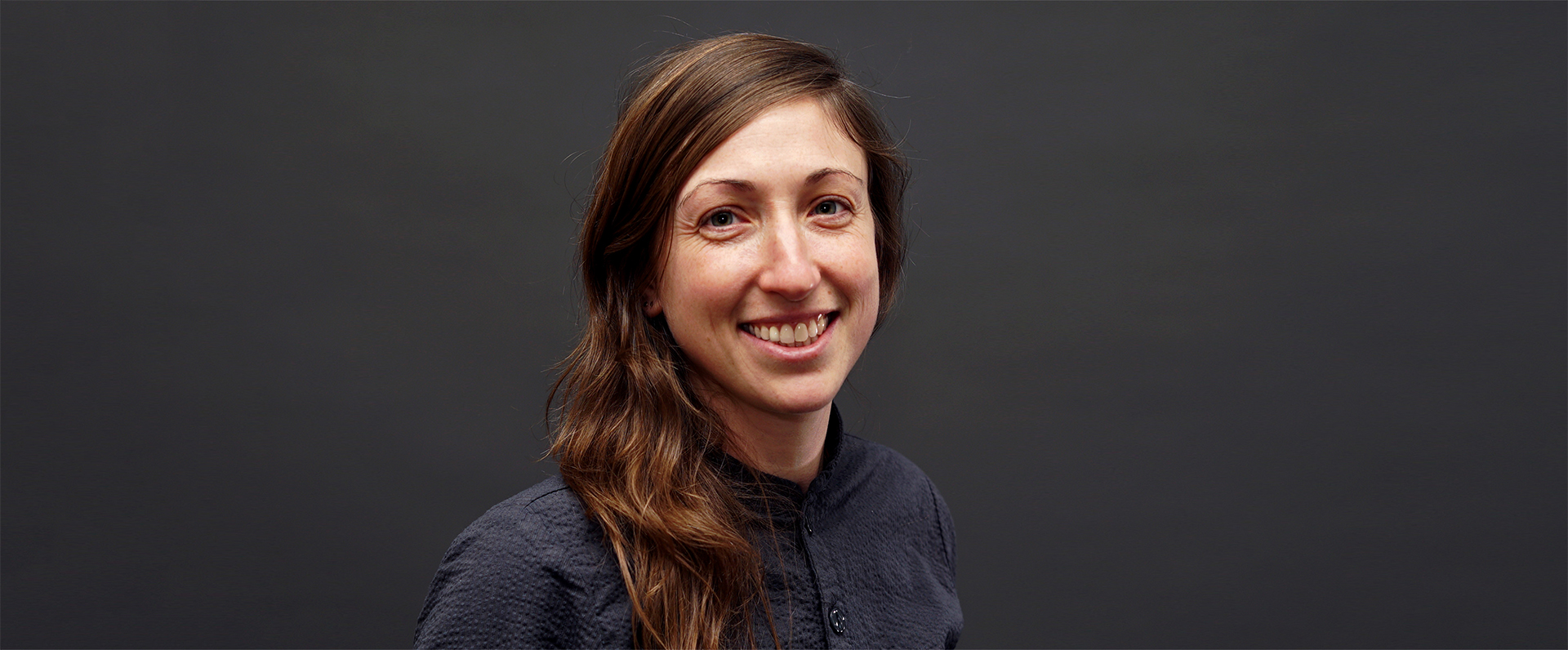 Assistant Professor of Environmental Public Health Sciences
The goal of Dr. Andrea Silverman's work is to develop sustainable and appropriate wastewater treatment systems, in an effort to protect public health and the environment. Within the topics of water quality and wastewater treatment, she focuses on the detection and control of waterborne pathogens, the design of disinfection processes in natural wastewater treatment systems (e.g. treatment ponds and constructed wetlands), and the safe reuse of human waste.

Dr. Silverman has conducted research in Accra, Ghana on the use of untreated wastewater for vegetable irrigation. In Nairobi, Kenya, she worked with Sanergy, a social enterprise that composts human waste for reuse in agriculture, to ensure effective quality control and safety of the end product. Her ongoing research includes the study of how sunlight kills microorganisms in water (i.e., sunlight disinfection) and the use of this information to create numerical models that predict disinfection rates, which can then be used for the design of natural wastewater treatment systems.

As a professor, Dr. Silverman teaches courses at the Tandon School of Engineering and the School of Global Public Health that address environmental contaminants and appropriate interventions reduce their public health impact, including removal and transformation processes in natural and engineered systems. Courses taught include Introduction to Environmental Engineering, Environmental Health in a Global World, and the Detection and Control of Waterborne Pathogens.

BS, Environmental Engineering, Massachusetts Institute of Technology, Cambridge, MA

MS, Environmental Engineering, University of California Berkeley, Berkeley, CA

PhD, Environmental Engineering, University of California Berkeley, Berkeley, CA

Outstanding Graduate Student Instructor Award, UC Berkeley

(

2011

)

Chang-Lin Tien Fellowship, UC Berkeley

(

2011

)

Science and Engineering for Global Health Fellowship, The Center for Emerging and Neglected Diseases, UC Berkeley

(

2009

)

Chancellor's Fellowship, UC Berkeley

(

2007

)

Environmental Interventions

Environmental Public Health Services

Sanitation systems

Sustainability

Waterborne pathogens

Publications

Photocatalytic hydrogels for removal of organic contaminants from aqueous solution in continuous flow reactors

Katzenberg, A., Raman, A., Schnabel, N. L., Quispe, A. L., Silverman, A. I., & Modestino, M. A.

Journal title

Reaction Chemistry and Engineering

Abstract

Light-driven degradation of organic contaminants by photocatalytic nanoparticles has attracted significant attention for wastewater treatment applications. However, implementation of these approaches has been limited by challenges in reactor design, which often require post-treatment separation of nanoparticles or exhibit low reactivity owing to immobilization of particles at the surface of heterogeneous supports. In this work, we present a material design strategy that circumvents these challenges by encapsulating photocatalytic particles in three-dimensional polymer networks, leading to structurally-stable photocatalytic hydrogels that were used as the walls of a flow reactor. This design leverages the volumetric reactions of commonly-implemented slurry reactors but circumvents the need for downstream separation of photocatalytic particles. A two-step soft lithography technique was used to fabricate a patterned poly(hydroxyethyl methacrylate-co-acrylic acid) hydrogel composite with embedded titanium dioxide (TiO2) nanoparticles that were employed as a photocatalyst. In this configuration, contaminant molecules introduced via a flow channel were absorbed into the hydrogel, and subsequently diffused to the surface of the embedded photocatalyst particles where they were oxidized upon light irradiation. Using reactor configurations with low residence times (15 seconds) and moderate UV irradiation (0.28 mW cm-2 at 365 nm), we demonstrated removal of up to 33% of model contaminant methylene blue (MB) and 13% of the antibiotic norfloxacin, both of which were introduced at a concentration of 3 mg L-1. The influence of molecular design parameters, such as hydrogel ionic strength, crosslinking density, and photocatalyst loading on transport and reactor performance were investigated and shown to have a strong influence on the transport properties of the hydrogels, providing options for optimizing the material to enhance treatment efficiency.

Comparison of biological weighting functions used to model endogenous sunlight inactivation rates of MS2 coliphage

Silverman, A. I., Tay, N., & Machairas, N.

Journal title

Water Research

Abstract

Sunlight inactivation is important for disinfection of viruses in sunlit waters. As such, attempts have been made to predict the endogenous photoinactivation rate of bacteriophage MS2 using biological weighting functions, which describe microorganism sensitivity to sunlight inactivation as a function of wavelength. In this study, four biological weighting function models were compared to assess their ability to predict endogenous inactivation rates (kendo) of MS2. Previously-published and newly-collected datasets consisting of an incident irradiance spectrum (used as an input to the model) and a measured inactivation rate (kobs) were used for model validation and comparison. kendo values predicted by each model were compared with measured kobs to evaluate the ability of each biological weighting function to predict endogenous sunlight inactivation rates. A model previously developed by Mattle et al. (Env. Sci. Technol. 49, 334–342) over-predicted inactivation rates, whereas the other three models – a model from Fisher et al. (Env. Sci. Technol. 45, 9249–9255), a new model developed in this study, and a modification of the model by Mattle et al. (developed as part of this study) – were better able to estimate inactivation rates. The biological relevance of the spectral shape of each biological weighting function is discussed.

Simplified process to determine rate constants for sunlight-mediated removal of trace organic and microbial contaminants in unit process open-water treatment wetlands

Silverman, A. I., Sedlak, D. L., & Nelson, K. L.

Journal title

Environmental Engineering Science

Abstract

Unit process, open-water (UPOW) treatment wetlands are a unique type of constructed wetlands that are designed to promote photo- A nd microbiologically mediated natural water treatment processes. A mechanistic understanding of the removal processes for nitrate, trace organic contaminants (TrOCs), and microbial contaminants in UPOW wetlands has been established, and equations have been previously developed to describe removal kinetics. However, the numerical models developed to predict photodegradation rate constants for the removal of TrOC and microbial contaminants involve too many steps to facilitate a practical design approach. In this article, we present a method for predicting rates of phototransformation of representative TrOCs (atenolol, propranolol, sulfamethoxazole, and carbamazepine) and inactivation of microbial indicator organisms (Escherichia coli and MS2) that allows a user to readily design UPOW wetlands to meet different performance goals. Photodegradation rate constants were determined for a range of conditions that influence treatment efficacy (i.e., time of year, pH, latitude, and dissolved organic carbon concentration), and are presented in a series of figures. We illustrate the use of these figures for UPOW wetland design with a representative example of the design process. A spreadsheet containing sample calculations is included in the Supplementary Data.

Systematic review and meta-analysis of decay rates of waterborne mammalian viruses and coliphages in surface waters

Boehm, A. B., Silverman, A. I., Schriewer, A., & Goodwin, K.

Journal title

Water Research

Abstract

Surface waters are essential natural resources. They are also receiving waters for a variety of anthropogenic waste streams that carry a myriad of pollutants including pathogens. Watershed and fate and transport models can help inform the spatial and temporal extent of microbial pollution from point and non-point sources and thus provide useful information for managing surface waters. Viruses are particularly important water-related pathogens because they often have a low infectious dose, which means that ingestion of even a small volume of water containing a low concentration of virions has the potential to cause disease. We conducted a systematic review of the literature, following best practices, to gather decay rate constants (k) of mammalian waterborne viruses (enteroviruses, adenoviruses, noroviruses, astroviruses, rotaviruses, and hepatitis A viruses) and coliphages in raw surface waters to aid in the parameterization of virus fate and transport models. We identified 562 k values from the literature, with the largest number identified for enteroviruses and coliphages and the smallest for astrovirus, hepatitis A virus, and norovirus. Average k values for each virus varied from 0.07 to 0.9 per day, in order from smallest to largest: Norwalk virus (i.e., noroviruses) < Human astrovirus < Mastadenovirus (i.e., adenoviruses) < Hepatovirus A (i.e., hepatitis A viruses) < Rotavirus A < coliphages < Enterovirus. A meta-analysis investigated how k varied among viruses for experiments conducted with different virus serotypes or species at different temperatures, salinities, and sunlight exposures, and for experiments that enumerated viruses using different methodologies. Virus species or serotype did not affect k among decay experiments. k values were generally larger for experiments conducted at higher temperatures, in sunlight, and in estuarine waters, and enumerated using culture methods. k values were statistically different between virus types with Norwalk virus, Hepatovirus A, and Mastadenovirus having smaller k values than other viruses, controlling for experimental condition and enumeration method. While F+ coliphage k values were similar to those of Enterovirus, Human astrovirus, and Rotavirus A, they were different from those of the other mammalian viruses. This compilation of coliphage and mammalian virus k values provides essential information for researchers and risk assessors who model virus fate and transport in surface waters and identifies avenues for future research to fill knowledge gaps.

Sunlight-mediated inactivation of health-relevant microorganisms in water: a review of mechanisms and modeling approaches

Nelson, K. L., Boehm, A. B., Davies-Colley, R. J., Dodd, M. C., Kohn, T., Linden, K. G., Liu, Y., Maraccini, P. A., McNeill, K., Mitch, W. A., Nguyen, T. H., Parker, K. M., Rodriguez, R. A., Sassoubre, L. M., Silverman, A. I., Wigginton, K. R., & Zepp, R. G.

Journal title

Environmental Science: Processes and Impacts

Abstract

Health-relevant microorganisms present in natural surface waters and engineered treatment systems that are exposed to sunlight can be inactivated by a complex set of interacting mechanisms. The net impact of sunlight depends on the solar spectral irradiance, the susceptibility of the specific microorganism to each mechanism, and the water quality; inactivation rates can vary by orders of magnitude depending on the organism and environmental conditions. Natural organic matter (NOM) has a large influence, as it can attenuate radiation and thus decrease inactivation by endogenous mechanisms. Simultaneously NOM sensitizes the formation of reactive intermediates that can damage microorganisms via exogenous mechanisms. To accurately predict inactivation and design engineered systems that enhance solar inactivation, it is necessary to model these processes, although some details are not yet sufficiently well understood. In this critical review, we summarize the photo-physics, -chemistry, and -biology that underpin sunlight-mediated inactivation, as well as the targets of damage and cellular responses to sunlight exposure. Viruses that are not susceptible to exogenous inactivation are only inactivated if UVB wavelengths (280-320 nm) are present, such as in very clear, open waters or in containers that are transparent to UVB. Bacteria are susceptible to slightly longer wavelengths. Some viruses and bacteria (especially Gram-positive) are susceptible to exogenous inactivation, which can be initiated by visible as well as UV wavelengths. We review approaches to model sunlight-mediated inactivation and illustrate how the environmental conditions can dramatically shift the inactivation rate of organisms. The implications of this mechanistic understanding of solar inactivation are discussed for a range of applications, including recreational water quality, natural treatment systems, solar disinfection of drinking water (SODIS), and enhanced inactivation via the use of sensitizers and photocatalysts. Finally, priorities for future research are identified that will further our understanding of the key role that sunlight disinfection plays in natural systems and the potential to enhance this process in engineered systems.

Modeling the endogenous sunlight inactivation rates of laboratory strain and Wastewater E. coli and enterococci using biological weighting functions

Silverman, A. I., & Nelson, K. L.

Journal title

Environmental Science and Technology

Abstract

Models that predict sunlight inactivation rates of bacteria are valuable tools for predicting the fate of pathogens in recreational waters and designing natural wastewater treatment systems to meet disinfection goals. We developed biological weighting function (BWF)-based numerical models to estimate the endogenous sunlight inactivation rates of E. coli and enterococci. BWF-based models allow the prediction of inactivation rates under a range of environmental conditions that shift the magnitude or spectral distribution of sunlight irradiance (e.g., different times, latitudes, water absorbances, depth). Separate models were developed for laboratory strain bacteria cultured in the laboratory and indigenous organisms concentrated directly from wastewater. Wastewater bacteria were found to be 5-7 times less susceptible to full-spectrum simulated sunlight than the laboratory bacteria, highlighting the importance of conducting experiments with bacteria sourced directly from wastewater. The inactivation rate models fit experimental data well and were successful in predicting the inactivation rates of wastewater E. coli and enterococci measured in clear marine water by researchers from a different laboratory. Additional research is recommended to develop strategies to account for the effects of elevated water pH on predicted inactivation rates.

Sunlight inactivation of viruses in open-water unit process treatment wetlands: Modeling endogenous and exogenous inactivation rates

Silverman, A. I., Nguyen, M. T., Schilling, I. E., Wenk, J., & Nelson, K. L.

Journal title

Environmental Science and Technology

Abstract

Sunlight inactivation is an important mode of disinfection for viruses in surface waters. In constructed wetlands, for example, open-water cells can be used to promote sunlight disinfection and remove pathogenic viruses from wastewater. To aid in the design of these systems, we developed predictive models of virus attenuation that account for endogenous and exogenous sunlight-mediated inactivation mechanisms. Inactivation rate models were developed for two viruses, MS2 and poliovirus type 3; laboratory- and field-scale experiments were conducted to evaluate the models' ability to estimate inactivation rates in a pilot-scale, open-water, unit-process wetland cell. Endogenous inactivation rates were modeled using either photoaction spectra or total, incident UVB irradiance. Exogenous inactivation rates were modeled on the basis of virus susceptibilities to singlet oxygen. Results from both laboratory- and field-scale experiments showed good agreement between measured and modeled inactivation rates. The modeling approach presented here can be applied to any sunlit surface water and utilizes easily measured inputs such as depth, solar irradiance, water matrix absorbance, singlet oxygen concentration, and the virus-specific apparent second-order rate constant with singlet oxygen (k2). Interestingly, the MS2 k2 in the open-water wetland was found to be significantly larger than k2 observed in other waters in previous studies. Examples of how the model can be used to design and optimize natural treatment systems for virus inactivation are provided.

On-farm treatment of wastewater used for vegetable irrigation: Bacteria and virus removal in small ponds in Accra, Ghana

Silverman, A. I., Akrong, M. O., Drechsel, P., & Nelson, K. L.

Journal title

Journal of Water Reuse and Desalination

Abstract

Many urban farmers in Accra collect irrigation water from streams and open drains, which they store in small, on-farm ponds before use. Given that this water can be highly contaminated with wastewater, another potential role of the ponds is to disinfect irrigation water prior to use. To better understand the factors influencing bacteria and virus removal in these small ponds, we investigated the removal of culturable fecal indicator bacteria (Escherichia coli and enterococci) and coliphage (F+ and somatic coliphage) in a single batch of water stored for 3 days. Sunlight exposure was found to be important for removal. Bacteria and coliphage removal rates were faster in shallow sun-exposed water than in deeper water, due to sunlight attenuation with depth. Bacteria removal rates varied depending on solar irradiation, and correlations between total daily UVB fluence and bacteria removal rates were observed. Coliphage removal was observed in sun-exposed water but not in dark controls that allowed for sedimentation, further highlighting the importance of sunlight-mediated processes. These small ponds appear to have similar disinfection processes to larger-scale waste stabilization ponds, but can have more efficient inactivation due to their shallow depth and operation as batch reactors. Design and management recommendations for on-farm ponds are discussed.

Quality of irrigation water used for urban vegetable production

Keraita, B., & Silverman, A. In , & , Irrigated urban vegetable production in Ghana: characteristics, benefits and risk mitigation.

Sunlight inactivation of ms2 coliphage in the absence of photosensitizers: Modeling the endogenous inactivation rate using a photoaction spectrum

Nguyen, M. T., Silverman, A. I., & Nelson, K. L.

Journal title

Environmental Science and Technology

Abstract

The endogenous sunlight inactivation rates of MS2 coliphage in photosensitizer-free water were measured (kobs) under different light conditions and compared to modeled inactivation rates (kmod) computed using a previously published action spectrum. Experiments were conducted under simulated and natural sunlight there was generally good agreement between modeled and observed MS2 sunlight inactivation rates in the summer and winter, suggesting that the action spectrum can be used to predict changes in the inactivation rate caused by diurnal and seasonal changes in natural sunlight irradiance. However, we show that a major source of uncertainty in the predictions is the ability to accurately measure or model the comparatively weak and highly variable solar irradiance between 280 and 300 nm, a range to which the inactivation rate is very sensitive the action spectrum was also used to predict the endogenous inactivation rates of MS2 at different depths in a column of strongly humic-colored [i.e., solar ultraviolet (UV)-attenuating] wetland water under simulated sunlight; we observed fairly good agreement between kobs and kmod, suggesting that the action spectrum can be used to estimate the decrease in the endogenous inactivation rate caused by spectrally selective sunlight attenuation in the water column.

Quantification of human norovirus GII, human adenovirus, and fecal indicator organisms in wastewater used for irrigation in Accra, Ghana

Silverman, A. I., Nelson, K. L., Akrong, M. O., Amoah, P., & Drechsel, P.

Journal title

Journal of Water and Health

Abstract

Quantitative microbial risk assessment (QMRA) is frequently used to estimate health risks associated with wastewater irrigation and requires pathogen concentration estimates as inputs. However, human pathogens, such as viruses, are rarely quantified in water samples, and simple relationships between fecal indicator bacteria and pathogen concentrations are used instead. To provide data that can be used to refine QMRA models of wastewater-fed agriculture in Accra, stream, drain, and waste stabilization pond waters used for irrigation were sampled and analyzed for concentrations of fecal indicator microorganisms (human-specific Bacteroidales, Escherichia coli, enterococci, thermotolerant coliform, and somatic and F coliphages) and two human viruses (adenovirus and norovirus genogroup II). E. coli concentrations in all samples exceeded limits suggested by the World Health Organization, and human-specific Bacteroidales was found in all but one sample, suggesting human fecal contamination. Human viruses were detected in 16 out of 20 samples, were quantified in 12, and contained 2-3 orders of magnitude more norovirus than predicted by norovirus to E. coli concentration ratios assumed in recent publications employing indicator-based QMRA. As wastewater irrigation can be beneficial for farmers and municipalities, these results should not discourage water reuse in agriculture, but provide motivation and targets for wastewater treatment before use on farms.

Sunlight inactivation of human viruses and bacteriophages in coastal waters containing natural photosensitizers

Silverman, A. I., Peterson, B. M., Boehm, A. B., McNeill, K., & Nelson, K. L.

Journal title

Environmental Science and Technology

Abstract

Sunlight inactivation of poliovirus type 3 (PV3), adenovirus type 2 (HAdV2), and two bacteriophage (MS2 and PRD1) was investigated in an array of coastal waters to better understand solar inactivation mechanisms and the effect of natural water constituents on observed inactivation rates (kobs). Reactor scale inactivation experiments were conducted using a solar simulator, and kobs for each virus was measured in a sensitizer-free control and five unfiltered surface water samples collected from different sources. k obs values varied between viruses in the same water matrix, and for each virus in different matrices, with PV3 having the fastest and MS2 the slowest kobs in all waters. When exposed to full-spectrum sunlight, the presence of photosensitizers increased kobs of HAdV2, PRD1 and MS2, but not PV3, which provides evidence that the exogenous sunlight inactivation mechanism, involving damage by exogenously produced reactive intermediates, played a greater role for these viruses. While PV3 inactivation was observed to be dominated by endogenous mechanisms, this may be due to a masking of exogenous kobs by significantly faster endogenous k obs. Results illustrate that differences in water composition can shift absolute and relative inactivation rates of viruses, which has important implications for natural wastewater treatment systems, solar disinfection (SODIS), and the use of indicator organisms for monitoring water quality.

Comparison of enterovirus and adenovirus concentration and enumeration methods in seawater from Southern California, USA and Baja Malibu, Mexico

Sassoubre, L. M., Love, D. C., Silverman, A. I., Nelson, K. L., & Boehm, A. B.

Journal title

Journal of Water and Health

Abstract

Despite being important etiological agents of waterborne illness, the sources, transport and decay of human viruses in recreational waters are not well understood. This study examines enterovirus and adenovirus concentrations in coastal water samples collected from four beaches impacted by microbial pollution: (1) Malibu Lagoon, Malibu; (2) Tijuana River, Imperial Beach; (3) Baja Malibu, Baja California; and (4) Punta Bandera, Baja California. Water samples were concentrated using a flocculation-based skim milk method and dead-end membrane filtration (MF). Viruses were enumerated using cell culture infectivity assays and reverse transcription quantitative polymerase chain reaction (RT-QPCR). Across concentration and quantification methods, enteroviruses were detected more often than adenoviruses. For both viruses, MF followed by (RT)QPCR yielded higher concentrations than skim milk flocculation followed by (RT)QPCR or cell culture assays. Samples concentrated by skim milk flocculation and enumerated by (RT)QPCR agreed more closely with concentrations enumerated by cell culture assays than MF followed by (RT)QPCR. The detection of viruses by MF and (RT)QPCR was positively correlated with the presence of infectious viruses. Further research is needed to determine if detection of viruses by rapid methods such as (RT)QPCR can be a useful water quality monitoring tool to assess health risks in recreational waters.

Human virus and bacteriophage inactivation in clear water by simulated sunlight compared to bacteriophage inactivation at a Southern California beach

Love, D. C., Silverman, A., & Nelson, K. L.

Journal title

Environmental Science and Technology

Abstract

Few quantitative data exist on human virus inactivation by sunlight and the relationship between human and indicator viruses under sunlit conditions. We investigated the effects of sunlight on human viruses (adenovirus type 2, poliovirus type 3) and bacteriophages (MS2, Q-Beta SP, Fi, M13, PRD1, Phi-X174, and coliphages isolated from Avalon Bay, California). Viruses were inoculated into phosphate buffered saline or seawater, exposed to a laboratory solar simulator for ≤12 h, and enumerated by double agar layer or cell culture to derive first-order inactivation rate constants (kobs, h -1). The viruses most resistant to sunlight were adenovirus type 2 (kobs= 0.59 ± 0.04 h-1) and bacteriophage MS2 (kobs= 0.43 ± 0.02 h-1), which suggests MS2 may be a conservative indicator for sunlight resistant human viruses in clear water when sunlight inactivation is the main removal mechanism. Reasonable agreement was observed between somatic coliphage inactivation rates measured in the solar simulator (kmean = 1.81 h-1) and somatic coliphages measured in the surf zone during a field campaign at Avalon Bay during similar sunlight intensity (k = 0.75 h-1 at log-RMSE minimum; k range = 0.54 h-1 to >1.88 h-1; Boehm, A. B. et al. Environ. Sci. Technol. 2009, 43, (21), 8046-8052). Hence, measuring sunlight inactivation rates of viruses in the laboratory can be used to estimate inactivation in the environment under similar sunlight and water quality conditions.