REINVENTING
THE PUBLIC HEALTH PARADIGM
At the College of Global Public Health at New York University , we are preparing the next generation of public health pioneers with the critical thinking skills, acumen and entrepreneurial approaches necessary to reinvent the public health paradigm.
Meet with an Admissions Officer in person or online
Dean's Welcome, Who We Are, Public Health in Action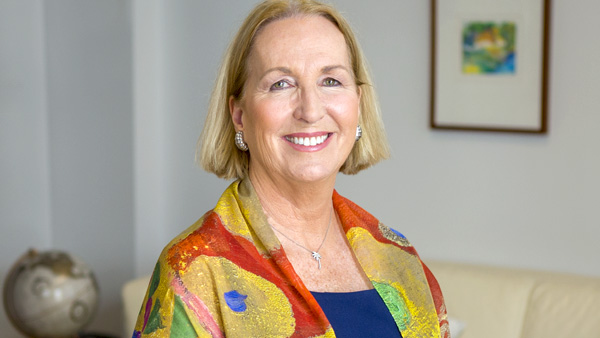 A Message from Dean Cheryl Healton
It has been said that New York City is "where the future comes to audition." Unbound by tradition, and much like the innovative and enterprising city in which our home campus resides, our college seeks to reinvent the public health paradigm by applying entrepreneurial approaches to public health crises.
Watch Video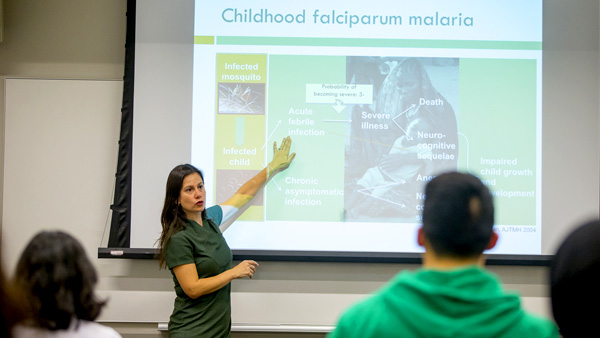 Who We Are
We employ a nontraditional, inter-disciplinary model to improve health worldwide through a unique blend of global public health studies, research and practice. Innovation is at the core of our ambitious approach, thinking and teaching.
 
Read More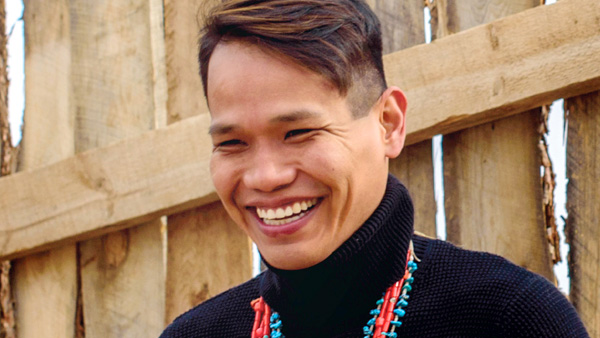 Public Health Alumni in Action
Our alumni are working all over the world with local health departments, not-for-profit and non-governmental organizations, ministries of health, and multilateral agencies like the United Nations.
Read more
Listen Now to the I AM GPH Podcast
Community conversations from the New York University College of Global Public Health, from student internships to cutting edge faculty research and from alumni insights to the insider scoop on campus life. Subscribe now on iTunes, Spotify, Google Play or Stitcher Radio.

I AM GPH Podcast
EP35 Urban Health and Governance with Dr. Jo Ivey Boufford
With extensive experience in medicine, international affairs, health policy, and public administration, Dr. Jo Ivey Boufford is an expert in urban health, healthy aging, disease prevention, health promotion and health disparities. Since college, Dr. Boufford has integrated activism and social justice in her education and practice by advocating for patient-driven care and more engagement with the community and the underserved. In this episode she will tell us more about Urban Health and Governance as well as advice to MPH students.
Agent-based Modeling Spans Disciplines and Schools at NYU
Faculty are working with doctoral and MPH students to connect biology, higher math, disaster preparedness and behavior change in agent-based models at scales ranging from the playground to the planet.
Read More
Do Less Harm: E-Cigarettes a Safer Option Than Smoking
"Studies show that if most current American smokers switched to vaping e-cigarettes over the next 10 years, there could be as many as 6.6 million fewer premature deaths and 86.7 million fewer life years would be lost," said David Abrams, PhD, professor of social and behavioral sciences at NYU College of Global Public Health and the article's lead author.
Read More
Request Information About Our Programs
Global Public Health Programs
8:30-10am
All Staff Meeting
726 Broadway, 7th Floor Student Lounge
NYU GPH staff gather on the second Tuesday of each month to discuss important topics regarding the College.
View Event >
10:30-11:30am
CDUHR AIDS Seminar: New York State of Drug User Health
715 Broadway, 12th Floor, Room 1221
Allan Clear will present a history of efforts in New York State to address the health and safety of people who use drugs and discuss the present and future state of such efforts. 
View Event >
11am-1pm
Explaining Change and Stasis in Alcohol Use Behaviors Using Systems-Based Modeling
Kimmel Center, Rooms 905/907
This symposium will showcase new interdisciplinary research that uses a systems-based perspective to examine the dynamics of alcohol use behaviors in communities.
View Event >
Public Health Comes to 708 Broadway
Built in 1896 in the Northern Renaissance style, 708 Broadway has long been at the center of one of the most vibrant neighborhoods in New York City. Now part of the NoHo Historic District, it has undergone numerous transformations over the decades, the last of which will be the construction of the new home for the NYU College of Global Public Health.
Read More
An Introduction to Public Health Nutrition
Students in the Public Health Nutrition concentration focus on community nutrition, nutritional epidemiology, food policy and clinical nutrition research.
Learn more
Have Questions? We Have Answers.