Practicum Experiences
Students in the Cross-Continental MPH program will complete 180-hours of practice fieldwork during their fall semester. GPH works in collaboration with our NYU sites and local partners to ensure that students are placed at organizations that align with their interests.
Practice is the application of knowledge and skills in real-world settings. MPH candidates will have the advantage of building on GPH foundations from existing collaborations in order to leverage their public health careers.
The students will use programs like STATA and to analyze existing real-time country data to understand career trends.
Students will also work with practice managers to build databases and interview stakeholders to synthesize literature for evidence-based interventions and make policy recommendations.
Training is focused on agency specific skills and competencies.
International relationship building and teamwork is key to a successful practice  experience.
Although GPH will work to find organizations for placements, students are encouraged to network and find the organizations where they would like to complete their practice. Students in the past have arranged their own placements at UNFPA and UPCO.
Other students have completed their practice at local NGO's and government agencies including (but not limited to):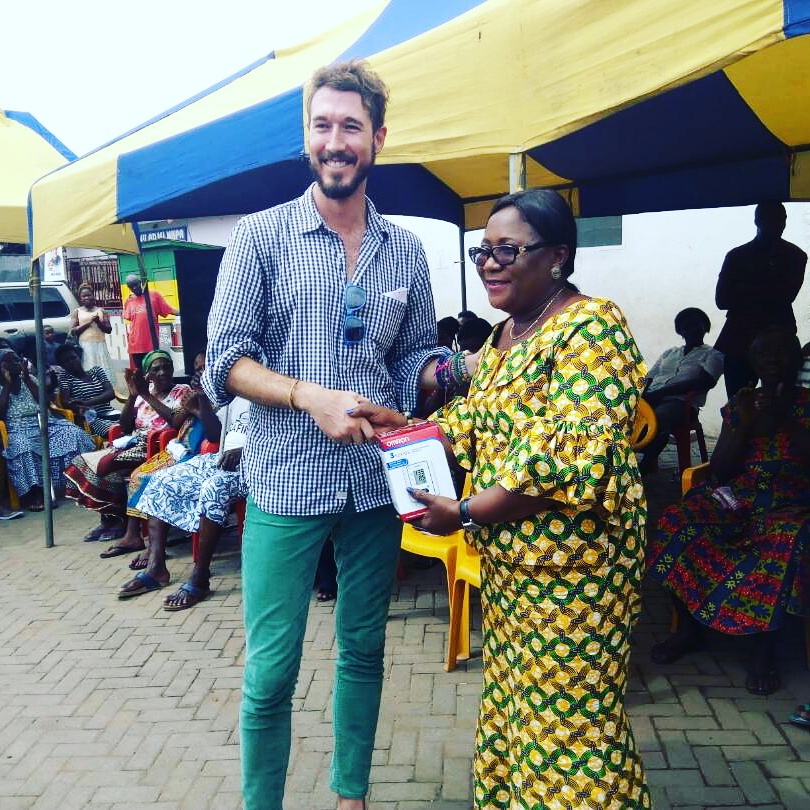 Conduct research on labor, rural-to-urban migrant women and their reproductive health needs.
Assist in forming a Youth Advisory Board to achieve youth-friendly sexual and reproductive health services and reach more adolescents.  
Work on the AHME (African Health Markets for Equity) project,  a social franchising branch in MSI Ghana, which aims to increase coverage of quality care within the private provider system and address issues that affect the poor in Kenya and Ghana.
Policy recommendation and implementation plan centered around health financing and advocacy for financial inclusion of family planning under Ghana's National Health Insurance scheme.
Work with the business development department to gather documentation for the ethical review committee for a study assessing customer satisfaction at MSI; evaluate and develop the protocol of the study.
Generate social media content for MSI promotional events (International Safe Abortion Day, etc)
Assist on ENVAC project to decrease stunting in Northern Ghana. Strategic development of marketing tools for women (pregnant, lactating women) and people with HIV to receive Tom Vita, a fortified vitamin food product. 
Assist on an investment case to advocate for government financial uptake of contraceptives under the National Health Insurance Scheme, creating bottleneck analysis to address gaps in organisation resource allocation.
Create policy recommendations for domestic resource mobilization strategies and investments in family planning. 
Develop a hypertension screening program in Labadi.
Implement daily notifications for drug adherence.
Monitor participants for 3 months to find gaps in care from screening, to referral to medication treatment.
Urban Poor Child Organization (UPCO) 
Build a small teaching garden at the UPCO school and headquarters in Accra. 
Teach nutrition, diabetes prevention, and healthy exercise habits to both the children and faculty of UPCO.
Ghana Essential Health Interventions Programme (GEHIP)
Manage data and conducted secondary data analysis for 4537 women.
Perform systematic literature reviews.
Facilitate with local researchers at the University Of Ghana School Of Public Health.
Develop an evidence-based conceptual framework of socio-economic, cultural and access factors.
Conduct univariate, bivariate and regression analysis with STATA.
Volunteering during the Summer and Spring 
Although it is not required, many students want to start volunteering in the summer, and continue their community engagement through the Spring semester. 
For the summer, visit the NYU DC website for ideas in the capital city, or you can find an organization on your own. Since internships are competitive during the summer, we suggest looking as early as February or March.
For the spring, start looking for an organization as early as September. Due to international laws, the NYU site will need to be involved in securing and finalizing a placement. You can visit the NYU Florence and NYU Madrid volunteering pages to see what students there have done in the past.
If you can't find an organization, let us know and we can work with the local NYU site to help identify some possibilities for you.