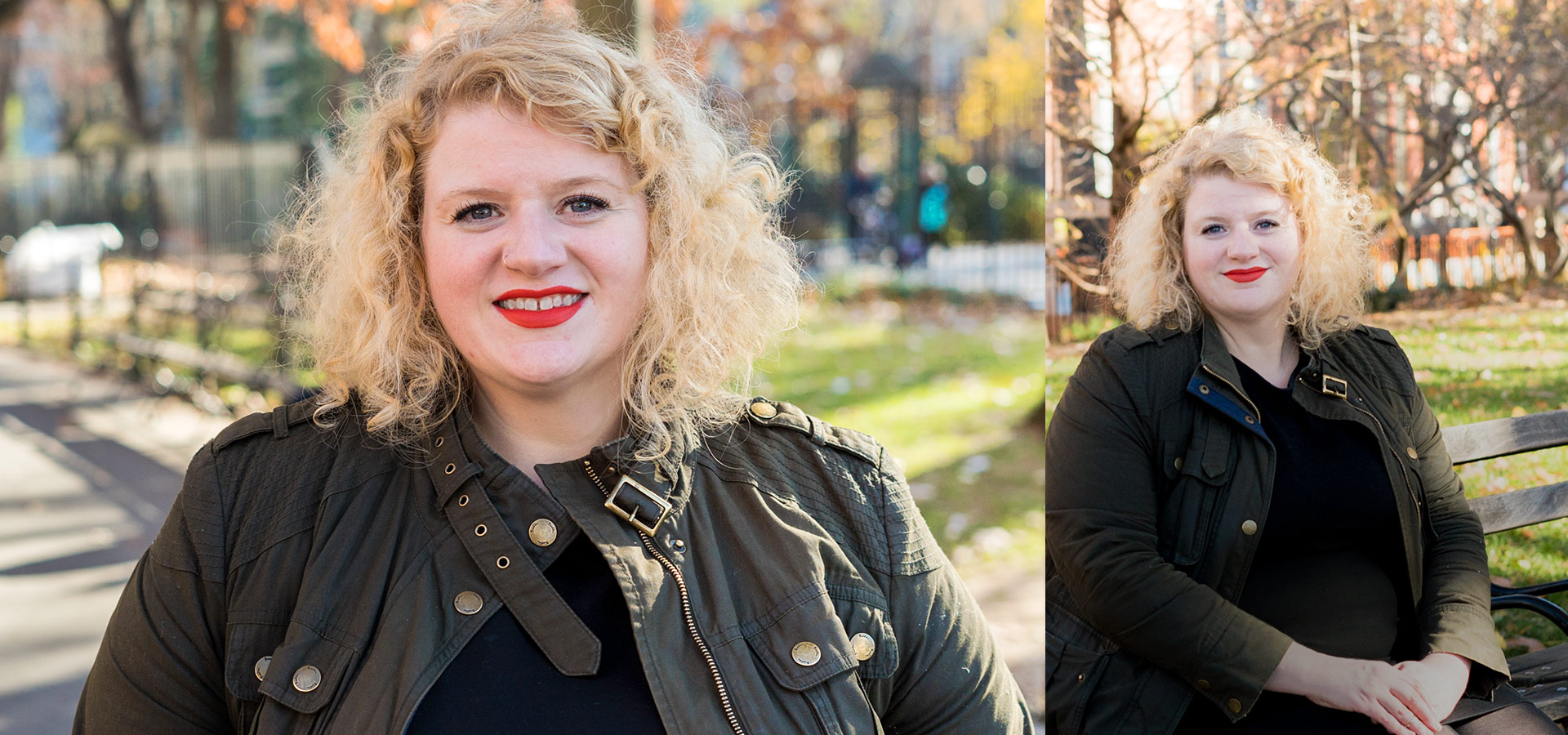 Marybec Griffin, PhD '18, dedicated her research to LGBTQ healthcare access, specifically addressing the coordination of primary and sexual healthcare services. Her interest stems from her childhood exposure to the evolution of the HIV epidemic, and society's denial of reproductive services to people because of their race, gender, sexual orientation, and/or age. Recognizing the injustices, she knew there was nothing else to do but fight for the fundamental human right to healthcare.
Health is the fundamental human right and we have to get more people talking about it. Health is the number one thing you need for development in society and development of yourself.
Marybec's tactic of choice was to improve access and knowledge through mobile technology. As a PhD student, she became the lead creative and content designer for an app called Doing It NYC. This search engine connects people of all ages, gender identities, and sexual orientations to sexual and reproductive health services. Its mission is to normalize the conversation, enabling people to take control of their health and feel comfortable talking with their doctors and peers.
In partnership with Planned Parenthood NYC and sponsored by the NYC Department of Health, the app utilizes an algorithm produced by Jim Jacker, a professor from the NYU Silver School of Social Work. The algorithm capitalizes on decision-making science through a series of questions. They generate recommendations on types of sexual behaviors, safety tips, birth control, STD/STI prevention, fertility treatments, breastfeeding, and questions to ask your doctor. Users are also provided with information on health insurance exchanges, such as the family planning benefit program, and where to find affordable clinics with the best practices. After four years of work, the app is now available for iPhones free of cost.
Now, with her love for teaching and working with students, Marybec is gravitating toward academia. But she also wants to expand her research to answer: What types of conversations do patients want to have with their doctors? Do patients who come from places with universal healthcare coverage get access to services differently than in the U.S. healthcare system? If a patient isn't worried about pre-existing conditions or possible rejection of services, is he/she more likely to seek medical assistance or to be honest with their doctor?