Application Due Dates 
Applications are open via Google link on January 2, 2019. 
| | |
| --- | --- |
| January 21 |  Application due |
| January 30 |  Notification from GPH |
| February 8 |  Confirmation fee due |
$350 non-refundable confirmation fee applied toward PROGRAM FEE.
Dr. Alexis Merdjanoff
GPH-GU 9202 Aging, Health, and the Environment: A Global Perspective
Based in NYU Florence, this course will contrast U.S. and international approaches to aging, health, and environmental risk. The world population is growing older: by 2050 the global population of those over 60 years old will reach nearly 2 billion. Italy, in particular, has the largest proportion (21.4%) of elderly citizens in all of Europe. There are several environmental risk factors that affect the aging process, including disasters, climate change, and pollutants. We will cover theories and principles of gerontology, climate change, disasters, and the built environment with the goal of understanding how environmental risk factors shape the aging process. Lastly, we will consider how Italian approaches to aging and health, including those of policymakers and local stakeholders, differ from the U.S. model.
Pre-requisites for this course include GPH-GU 2140 Global Issues in Social & Behavioral Health. Non-public health students should discuss with the instructor what other courses might substitute for the required course.
Arrival: Sunday, May 26, 2019
Departure: Wednesday, June 12, 2019
Housing: Students will be housed in shared doubles in hotels or guest houses. Students have the option to find their own accommodations while staying in Florence. 
Program Fee: To Be Determined
Includes: Welcome/Farewell Dinner, Geo-Blue Global Health Insurance, some group dinners, overnight trips, day trips to Rome and Tenuta San Carlo, guest speakers and cultural activities. 
Confirmation Fee: Non-refundable $350 to be applied to the program fee. 
Visas: Depending on nationality, you may require a visa to enter Italy.
Airfare: Students are responsible for arranging their own flights. Students should not book their flights until notified to do so.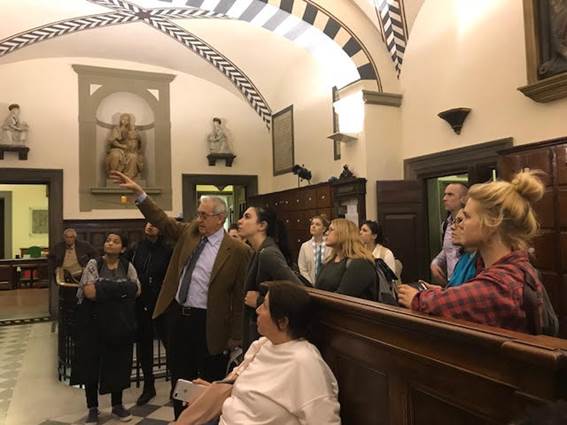 Have questions? Email GPH.Global@nyu.edu.