November 11, 2022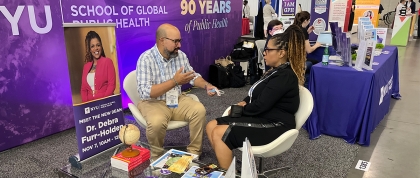 Dear Colleagues:
We've just concluded an enormously productive week at the annual meeting of the American Public Health Association in Boston. It was terrific to reconnect with old friends and meet new ones at our beautifully designed booth, and to enjoy a networking reception for faculty, students and alumni.
It was especially timely to have renowned author Dr. Wendy Suzuki join us to talk about her book, Good Anxiety: Harnessing the Power of the Most Misunderstood Emotion. As dean of the NYU College of Arts and Science, Dr. Suzuki is a professor of neural science and psychology and an international authority on neuroplasticity at NYU's Center for Neural Science. She was named by Good Housekeeping one of ten women changing the way we see the world — and hearing her speak in Boston validates that description.
Dean Suzuki had us up on our feet and engaged as she guided us through ways we can harness and direct our anxiety for good. Her sage advice came at just the right moment, with mental health challenges now considered a public health crisis by the U.S. Surgeon General, WHO and the CDC. Between the pandemic, politics, inflation – need I go on? – we're all enduring a lot of stress.
In fact, a new Gallup report, Blind Spot: The Global Rise of Unhappiness and How Leaders Missed It, found that "anger, stress, worry and sadness reached record highs in 2021." Just last month, a Kaiser Family Foundation/CNN poll found that "90% of adults say that the United States is experiencing a mental health crisis." And the U.S. Preventive Services Task Force now recommends routine screening for anxiety in children age eight and older.
Dean Suzuki explained that anxiety can in fact be protective – but we must learn how to turn its volume down. Evolutionary stress responses, triggered by anxiety, arm us to survive and thrive. Deep breathwork is the oldest form of meditation that exists, despite the fact that the early monks who practiced it were not yet aware of the parasympathetic nervous system. Also, simple exercises can release a host of neurochemicals that bathe our brains with dopamine, endorphins and serotonin. So let's get moving!
We can't eliminate our anxiety, but we can redirect it to be more productive. If it's well-honed, it can become a superpower we can all take advantage of. Learn more helpful tips in this feature article.
Special thanks to Dean Suzuki for joining us, and congratulations to the outstanding GPH faculty and students who gave presentations at APHA.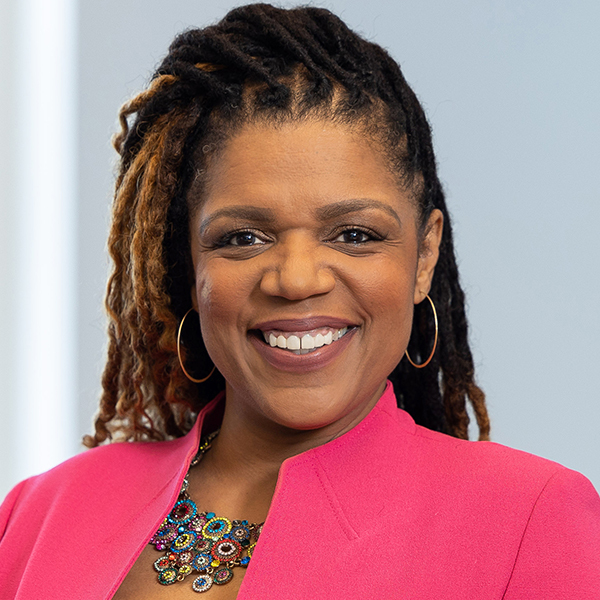 Debra Furr-Holden, PhD
GPH Dean; Professor of Epidemiology