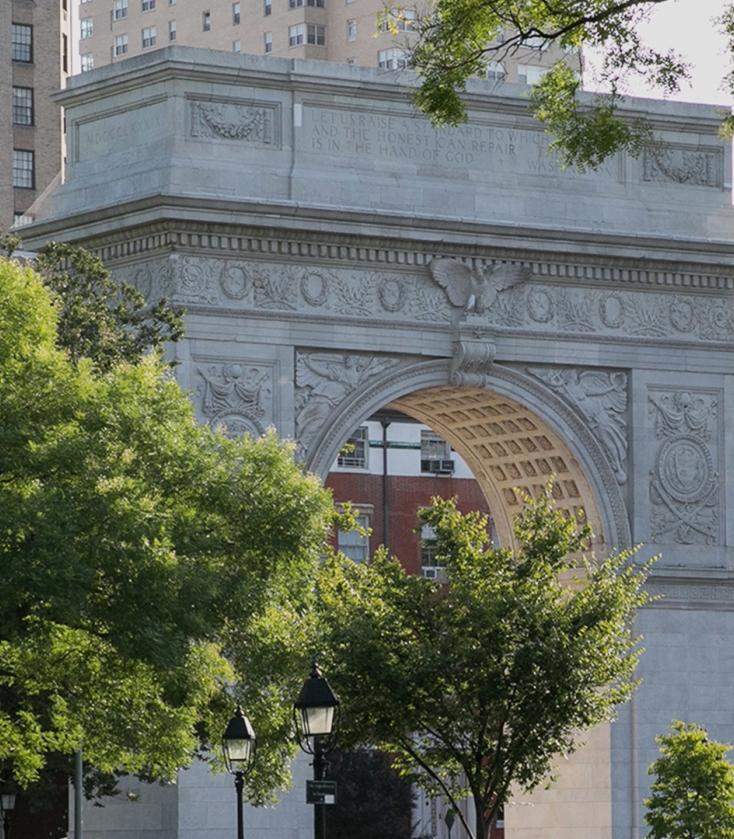 Select a co-major or minor at GPH to gain a global perspective on the field of public health. Learn how populations and environments interact to shape health outcomes.
By enrolling in one of GPH's 13 co-majors, students will draw upon courses from NYU's elite network of schools and academic disciplines. This unique structure responds to the ever-increasing demand for interdisciplinary public health practitioners both in the U.S. and abroad.
Explore Our Undergraduate Program
Why Global Health?  The NYU GPH Advantage
Students who are part of the School of Global Public Health participate in a broader public health community at NYU, studying and working alongside other undergraduate students, graduate students, faculty, practitioners, and alumni engaged in public health activities. Global Public Health students receive:
An interdisciplinary education with coursework across the University and around the world at NYU's global sites

Access to world-renowned faculty across NYU schools

Opportunities to network with practitioners, leaders, scholars and alumni in government, not-for-profit, and private institutions around the globe

Extensive opportunities for applied fieldwork in the US and in countries around the world, including a required semester abroad at one of NYU's many global sites

Multidisciplinary advising on course selection, major selection, fieldwork, professional development and career planning

Access to resources across the University and College, including events and conferences, student research opportunities, student organizations and governance, and career services
We asked
Joy Madubuonwu,

BA 2016, Global Public Health and Anthropology

: What drives you to work in Public Health in New York City?
Global Public Health Competencies
After successfully completing the six required global public health courses Global Public Health, students will be able to:
Recognize key historical milestones in the development and evolution of the field of public health with examples from both the US and international contexts.
 
Describe and assess the biological, social, environmental and structural determinants of health by applying interdisciplinary approaches and methodologies.
 
Understand key data analytic techniques and epidemiologic concepts for measuring disease occurrence and frequency and how the information obtained from these measures is used to assess the health of populations.
 
Know the public health literature across time, forms, and cultures.
 
Compare measures and outcomes of health systems and policy in high, middle and low income countries.
 
Apply concepts of public health promotion and prevention to engage in collaborative and culturally relevant public health activities that, in turn, promote social justice.
 
Connect public health concepts to disciplinary training in the field.
Meet Our Undergraduate Emerging Leaders
Undergraduate Programs Administration
Joyce Moon Howard, DrPH, MPH
Director of Undergraduate Programs
Clinical Associate Professor of Community Health Science and Practice
jmh29@nyu.edu
Brittany Edghill, MPA
Program Administrator, Undergraduate Programs
brittany.edghill@nyu.edu
Karyn Faber, EdD, MPH
Director of Undergraduate Experiential 

Learning


Clinical Assistant Professor of Social and Behavioral Sciences
Karyn.Faber@nyu.edu
Brian McNiff, MA
Program Administrator, DrPH and Undergraduate Programs
bm3155@nyu.edu  
Are you ready to reinvent the global public health paradigm and start changing the way the world lives, heals, and hopes? Apply for an undergraduate global public health major now!