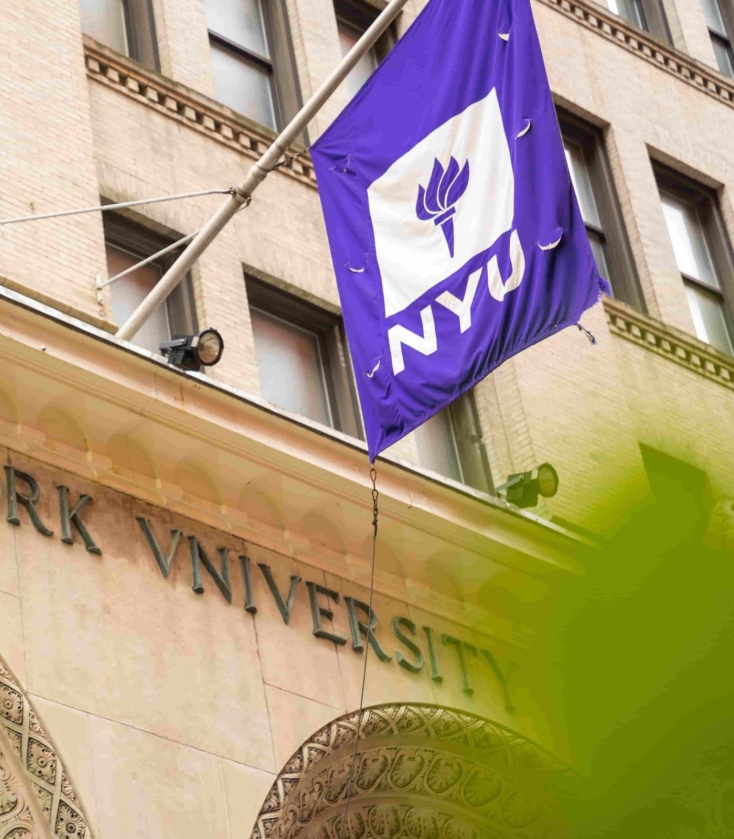 DOCTORATE OF PHILOSOPHY IN PUBLIC HEALTH (PhD)
Apply now. Applications are currently being accepted.
Apply Now
The rigorous Doctorate of Philosophy in Public Health program at GPH allows you to balance the theoretical with the practical; the innovation with the application. You'll work side-by-side with and under the guidance of esteemed faculty from NYU's global and interdisciplinary network on vanguard research and solutions to universal public health issues.
You'll further tailor your studies by selecting one of four areas of study – Biostatistics, Epidemiology, Social & Behavioral Sciences, or Public Health Policy & Management – to gain the innovative approach and aptitude you need to prepare for a successful future in academia and/or research.
Explore our Doctoral Program
Meet Our Doctoral Alumni
Nessa Ryan, PhD Student in Public Health
"I've gained a much broader vocabulary than I would have expected because I have been exposed to faculty studying very different aspects of public health programs, practice and policy. As the field of public health today encompasses such a wide scope, this environment has allowed me to converse well on many different aspects of the field."
Timeline
Although the maximum allotted time you have to complete the degree is seven years, we expect most GPH doctoral students to complete their degree in four or five years. The sample timeline below assumes that you have completed the prerequisite courses prior to entering into the doctoral program; if you have not, another year of coursework would be added to this timeline. 
Year One
Coursework
Systematic literature review
Year Two
Coursework
Candidacy Exam (Summer after year two)
Year Three
Defend dissertation proposal
Year Four/Five
Dissertation defense
The Epidemiology concentration will deepen your understanding and application of advanced data analytic techniques and research methodology, taking at least three courses in these disciplines. You'll also identify a specialization area (e.g. chronic disease epidemiology, mental health epidemiology, etc.) and take a minimum of two courses in this specialization area.
Learn more about the courses you'll take in the Epidemiology concentration. 
The Public Health Policy and Management concentration prepares students to: (1) apply appropriate research methods to analyze health policy and management issues and questions, (2) synthesize evidence to guide policymaking and assess public policies and programs that promote population health and health equity, and (3) assess different theoretical perspectives in management and apply these ideas to the identification, analysis and understanding of critical themes and issues in health care and public health. The PHPM PhD concentration builds on doctoral-level methods, policy and management courses offered at Wagner and Stern, combined with PhD-level public health policy and management as well as health services and policy research courses offered at the School of Global Public Health.
Learn more about the courses you'll take in the Public Health Policy & Management concentration.
The Biostatistics concentration prepares students for careers in which they will develop and apply statistical methods to advance research in public health and biomedical sciences. The program is designed to train students to be independent scholars in the theory, methodology, and application of biostatistics. The program includes classroom learning, training in consulting and scientific collaboration, and mentored independent research. Dissertation research will typically be motivated by important problems in public health that require novel statistical methods for design or analysis. Upon completion students will have gained a broad foundation in statistical computing, public health sciences, and learned to communicate effectively with biostatisticians and scientists from other disciplines.
Learn more about the courses you'll take in the Biostatistics concentration.
View the PhD Program Handbook
Are you ready to start creating pioneering solutions to some of global health's most demanding issues with venerated faculty from around the world? Apply to the PhD in Public Health today!