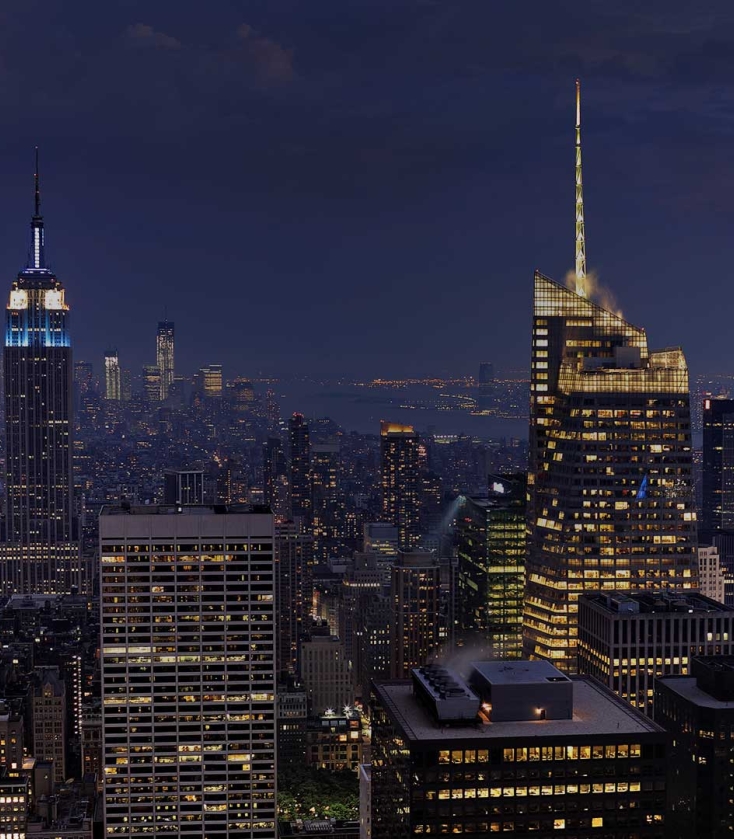 What can you do with a degree in Public Health? 
With such a comprehensive scope, it is easy to see why public health is a field featuring a variety of careers at all levels focusing on preventing disease, understanding and reducing the social determinants of ill health and assuring access to health promoting policies, programs and services.
So whether you want to track the causes of the disease as an epidemiologist, monitor the outcomes of health services as hospital administrator, or teach others how to avoid getting sick as a health educator, there's a career in public health that fits your unique skill set!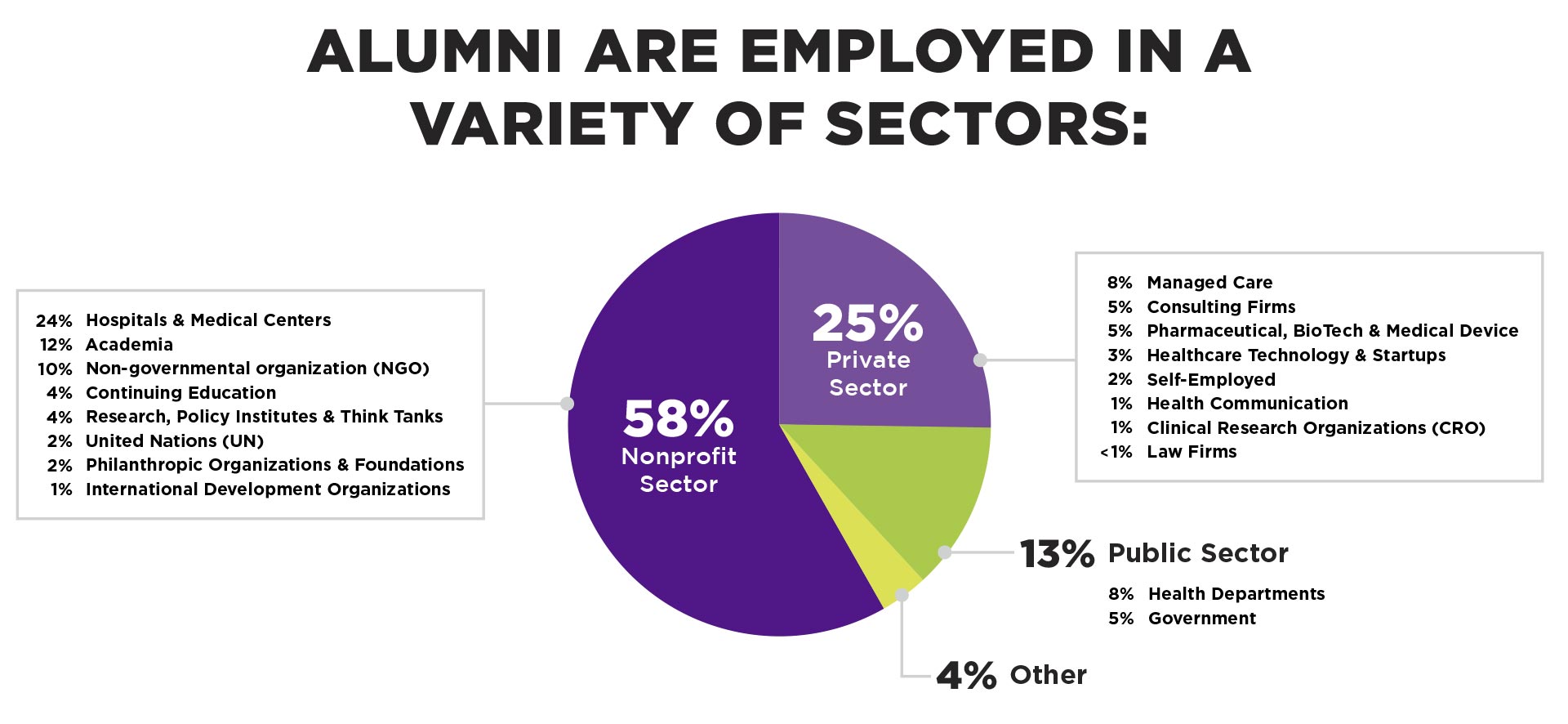 Employment information is self reported. N = 1093
---
GPH Public Health graduates (MA, MPH, MS, Ph.D.) work in a vast array of organizations, including the federal government, academia, health departments, hospitals, NGOs, international organizations, consulting firms, and many more. 
Use these lists to explore and discover some of the many exciting opportunities to bring your expertise in public health into practice. 
The list of organizations that you will find below was created by the Office of Student & Alumni Affairs. The list is certainly not exhaustive, but it might help generate your thinking process when you make your own list of potential employers and fields of practice in public health.
Take advantage of our career services specifically designed for public health students and alumni early in their academic careers. Find more information on our Career Development page and Alumni page, and join us for workshops, industry talks, career fairs, and much more!
Important Notes:
☛ The websites outside of NYU that we link on this page are provided to assist you. NYU doesn't have any relationship with these companies. Inclusion on this list does not mean we are recommending or endorsing these companies. 
☛ All links and other information listed here were timely and accurate when issued. However, the passage of time can render this information obsolete. We will try our best to keep the information and links up-to-date.
What can you do with a degree in Public Health? Browse job categories below to learn more.
Resources for Employers and Recruiters
The Employer Portal allows you to access opportunities for recruiting high-quality job candidates and engaging with the NYU School of Global Public Health community at career-related events. 
Go to Employer Portal