Built in 1896 in the Northern Renaissance style, 708 Broadway has long been at the center of one of the most vibrant neighborhoods in New York City. Now part of the NoHo Historic District, it has undergone numerous transformations over the decades, the last of which will be the construction of the new home for the NYU School of Global Public Health.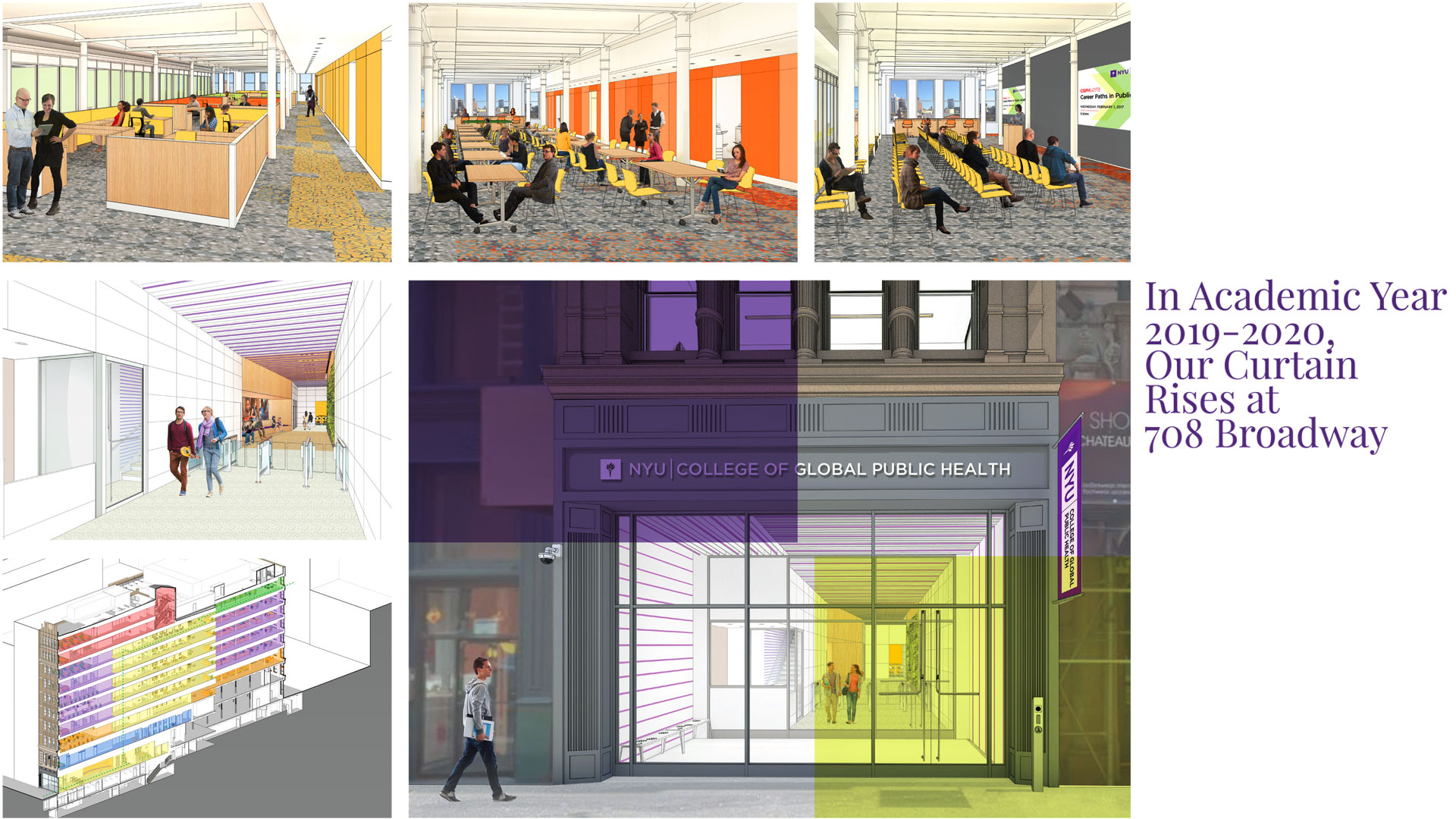 With ten stories and approximately 100,000 square feet of space in this historic building, key design principles are being incorporated in the renovation strategies to highlight the importance of public health in academia, in the workplace, and across the globe.

While preserving the historic features of the building, access to natural light, a healthy environment, and energy-efficient systems will play a central role in the creation of a collaborative setting in which students, faculty and staff can work productively and efficiently. This will further enhance the creation of a distinct identity and new home for the School of Global Public Health as a pioneer of healthy, sustainable practices at NYU.