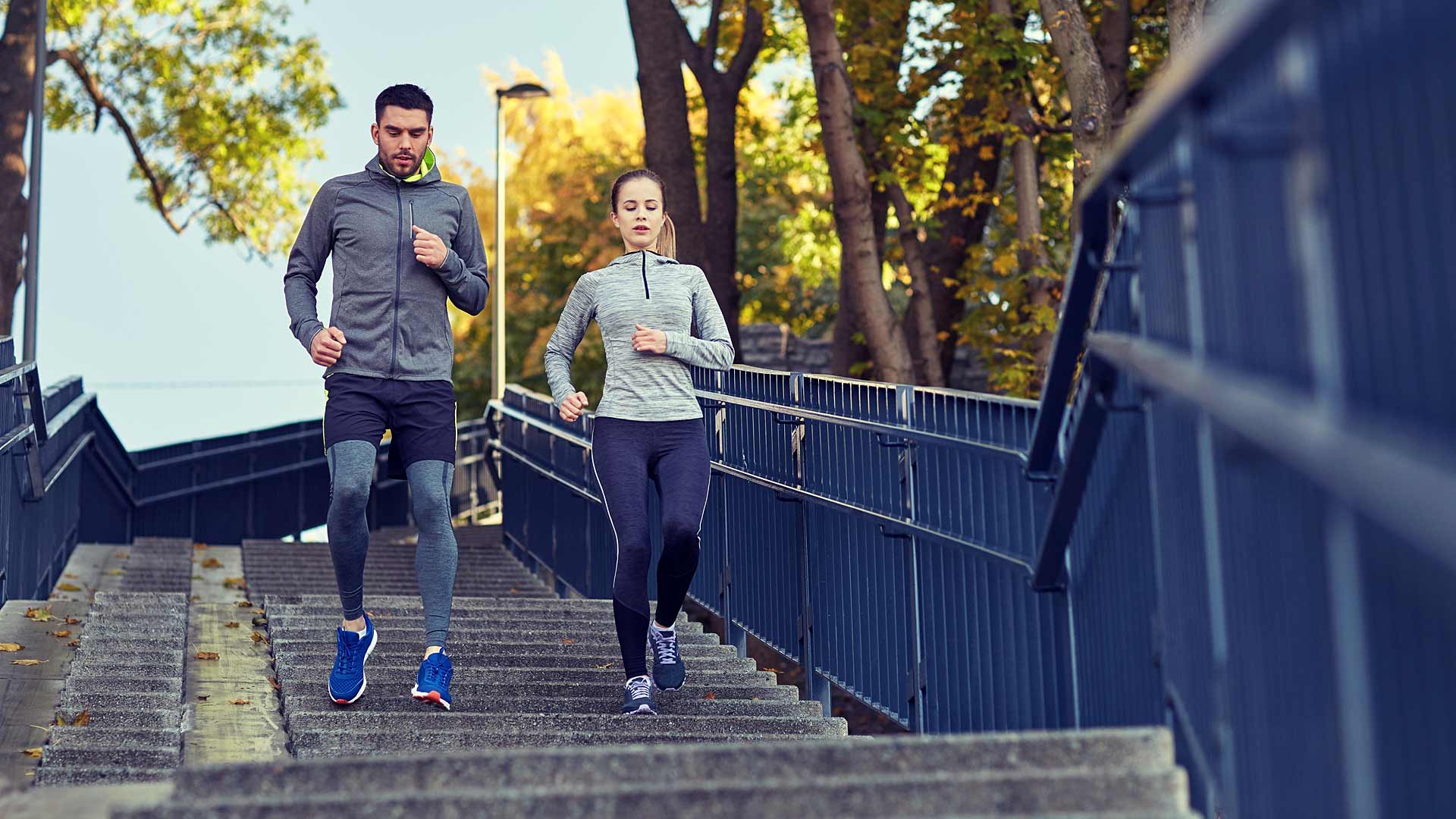 NYU is committed to safety, wellness education, and outstanding health care for all members of the University community.
The Student Health Center offers routine and walk-in Primary Care and Women's Health Services at either no cost or very reduced cost to all matriculated students. Wellness, Short-term Counseling (talk therapy) and Crisis services are free of charge.
---
Health & Wellness Services
NYU provides extensive health and wellness services that address both physical and mental health concerns. From same-day appointments to mindfulness and relaxation techniques, the NYU Health Center can either take care of your needs directly or refer you to appropriate resources.
---
NYU Student Health Center (SHC)
The Student Health Center mission is to enhance your health and wellbeing in support of your learning and success. The SHC offers universal, hassle-free appointment-based and walk-in medical and counseling services at either no or reduced cost to all NYU matriculated students, regardless of insurance coverage, whether enrolled in an NYU-sponsored Student Health Insurance Plan or maintaining alternative health insurance coverage.
The NYU Student Health Center offers:
Click here for a full list of services available at the SHC. To schedule an appointment during regular business hours, call 212-443-1000, or for mental health services specifically, 212-998-4780. 
For further information on scheduling an appointment, walk-in hours, as well as preparing for your visit, visit the Make an Appointment page. 
For Immunization resources visit this page or email health.requirements@nyu.edu.
---
Student Health Insurance
NYU requires that all students registered in degree-granting programs maintain health insurance.
Most students are enrolled automatically in the NYU-sponsored Student Health Insurance Plan as part of the course registration process. Students must complete the online enrollment/waiver process each academic year beginning in the fall to ensure that they are:
enrolled in the plan of their choice 

supplement their current insurance with an NYU-sponsored plan 

or waive the NYU-sponsored plans.
For more information, consult the Student Health Insurance Brochure and review the Frequently Asked Questions.
If you have any questions about insurance services email

health.insurance@nyu.edu

or call 212-443-1020. 

If you have any questions about SHC payments, please contact at

health.patientaccounts@nyu.edu

or 212-443-1010.
---
Counseling & Wellness Services (CWS)
The Counseling and Wellness Services (CWS) can help with any mental health concerns you might experience, including stress, anxiety, alcohol or drugs, eating, depression, family issues, suicidal thoughts, and more.
They offer non-judgmental, and confidential assistance with:
Except for psychiatric services, they are provided at no cost.
No problem is too big or too small: Call, chat, or drop in or make an appointment today.
---
Wellness Exchange
The Wellness Exchange is NYU's top mental health resource, available 24-hours / 7 days per week.
The Wellness Exchange is your greatest mental health resource at NYU. 
Speak with a certified counselor about any day-to-day challenges or health concerns you are facing, including but not limited to medical issues, stress, depression, sexual assault, anxiety, alcohol or drug dependence, and eating disorders. The counselors are available for help even if you are worried about a friend, rather than yourself. 
Get in touch with the Wellness Exchange:
Phone: 212-443-9999 24 hours a day, 7 days a week with

international numbers

offered at most global sites

In Person:

drop-in hours

on the third floor of 726 Broadway

Email:

wellness.exchange@nyu.edu

during business hours; responses may take one business day
For more information, visit the Wellness Exchange page.
---
Safety
The NYU Department of Public Safety is dedicated to preserving the safety and security of the NYU community. Assistance is available 24/7.
The Office of Public Safety is committed to ensuring that all members of the NYU community feel safe and secure, regardless of when and where on campus. 
The lobby located at 561 LaGuardia Place is open seven days a week, 24 hours a day, with Public Safety Officers available to provide assistance in the event of an emergency. 
The 7 Washington Place lobby is open on weekdays offering both ID Card and Lost and Found Services. 
To address any questions or concerns, Public Safety can be reached by calling 212-998-2222. Add this number to your contacts. It is also located on the back of your NYU ID card.
---
Safe NYU App
Public Safety has also helped develop the Safe NYU app, through which you can request the Safe Ride Service between midnight and 7 a.m. during the academic year.
---
Sexual Assault Prevention and Response
NYU's S.P.A.C.E. (Sexual Misconduct Prevention, Assistance, Counseling, & Education) provides confidential assistance to complainants about sexual misconduct, relationship violence, and stalking. Support includes providing information about resources and options, accompanying a complainant to rape treatment centers, medical services and campus meetings or proceedings. 
To learn more about S.P.A.C.E.:
The NYU Center for Sexual and Relationship Respect Services can provide confidential assistance to complainants about sexual misconduct, relationship violence, and stalking. Support includes providing information about resources and options, accompanying a complainant to rape treatment centers, medical services and campus meetings or proceedings. Learn below about their resources:
---
NYU Athletic Facilities
Students and athletes at NYU engage in sports and fitness in a variety of ways. NYU has three athletic facilities: the Palladium (PAF) and 404 Fitness in Greenwich Village and the Brooklyn Athletic Center (BAF) on the Brooklyn campus. 
If you are a student currently registered for credit bearing courses and cleared by the Office of the Bursar membership to the 404, PAF, BAF is included as part of your tuition package. All you need is your NYU ID for entry. 
☛ 404 Fitness
☛ Palladium Athletic Center
☛ Brooklyn Athletic Center
Find more details at gonyuathletics.com to participate in Intramural Sports and special events, sign up for recreation courses and join a club sport.
---
Spiritual Life
The Office of Global Spiritual Life at NYU offers students the opportunity to engage in open and authentic conversations about religion and spirituality. Students share their experiences, connect with others, and participate in transformative, multi-faith encounters. Global Spiritual Life offers trainings, tools and experiences that cultivate belonging in order to reclaim the value of love in education and action:
➪ Religious and Spiritual Life
Prayer and meditation rooms are also available across campus, and students can attend various trainings throughout the academic year. Visit this page for more information.
Religious Centers:
For additional information about Religious and Spiritual Life visit the following websites:
➪ Mindfulness, Meditation, and Yoga 
MindfulNYU is the award-winning meditation, mindfulness, and contemplative life initiative that promotes wisdom, compassion, and well-being on campus and beyond. In addition to curating resources that are available online, MindfulNYU hosts daily yoga classes, group meditation, events and mindfulness workshops. Visit this page for more information.
Meditation Room | MindfulNYU also offers a meditation room, open during our office hours, for individual practice (quiet, seated, upright meditation). During the semester, meditation room hours are Mondays-Thursdays, 9am-7:30pm and Fridays, 9am-5pm. Come by GCASL 486 for quiet, peace, and calm right here on campus.
Yoga | MindfulNYU offers FREE yoga classes Monday through Saturday, September through December and February through May. These classes are taught by certified, dynamic, and highly experienced teachers from all over the city. Classes focus not just on physical fitness and health but also on connecting to our center and finding peace through meditation-in-movement.
If you have any question please email mindfulness@nyu.edu.
For inspiration, more detailed information and updates on all of meditation & yoga programs, please check Facebook.
➪ Of Many Institute for Multifaith Leadership 
The Of Many Institute for Multifaith Leadership is a pioneering initiative devoted to educating and inspiring religious and spiritual leaders to utilize multifaith dialogue and service as a force for positive social change.
Visit this page for more information.
---
On Campus Dining 
NYU has multiple on campus dining options that cater to a variety of dietary needs including: Gluten Free, Kosher, Halal, Vegetarian, and Vegan options.
---
Food Insecurity Services
The NYU Courtesy Meals Program is a short-term, emergency resource for students facing an unexpected financial situation and are unable to afford meals or groceries. To request this service, simply visit any of the locations listed on the NYU Courtesy Meals webpage and ask to speak with someone about Courtesy Meals. 
If you are a student and have a question about the NYU Courtesy Meals program, feel free to email nyucourtesymeals@nyu.edu.
Other Food Insecurity Services:
ShareMeals is an app built by an NYU student and a website where students can learn about free food and share meal swipes. The Department now has an account and will be posting here when we have free food available to students.

Swipe it Forward is an SGA run program whose mission is to combat food insecurity using donated meal swipes. The program relies on donations; thus, students with meal plans are encouraged to donate even one meal swipe to support the program.

National nonprofit working to end college student food insecurity.

Food Bank For New York City has been working to end food poverty in our five boroughs for over 36 years. Search their map to find a soup kitchen, food pantry, senior center, or SNAP enrollment site near you.

Use this map to find locations that offer free food (food pantries and Grab & Go meals at NYC schools), as well as grocery stores and farmers' markets. All Grab & Go sites have both vegetarian and non-vegetarian options available, and the vegetarian option is certified Halal. To find Kosher sites and sites with non-vegetarian Halal options, please visit this website.

The Feeding America nationwide network of food banks secures and distributes 4.3 billion meals each year through food pantries and meal programs throughout the United States. You can search by zipcode at this link to find local foodbanks.

This resource can help you connect to local food pantries, soup kitchens, food shelves, and other food help. They also gather government and non-profit subsidized grocery resources and display pantry hours, details, websites, and other helpful information.

AmpleHarvest.Org - Emergency Food Assistance

AmpleHarvest.org helps millions of backyard gardeners easily find a local food pantry to donate their extra garden produce to. They also gather and share resources to help those in need of food assistance connect to a local resource.

211 is the most comprehensive source of information about local resources and services in the country. Thousands of caring, local experts are available to help, 24/7. Calls to 211 are confidential and can be anonymous. 

Affordable Colleges Online - Food insecurity Information and Resources

The team at AffordableCollegesOnine.org created a resource that discusses the scope of student hunger and possible solutions, with the goal of helping students find resources and know that they are not alone.

A food pantry program in the East Village for college students. The Pantry opened in September of 2020 and is hosted by Trinity's Services and Food for the Homeless. The College Student Pantry is a food pantry program for college students and in NYU. The Pantry is student run and is there for any student who needs food. Make an appointment to get three days worth of groceries, no questions asked.