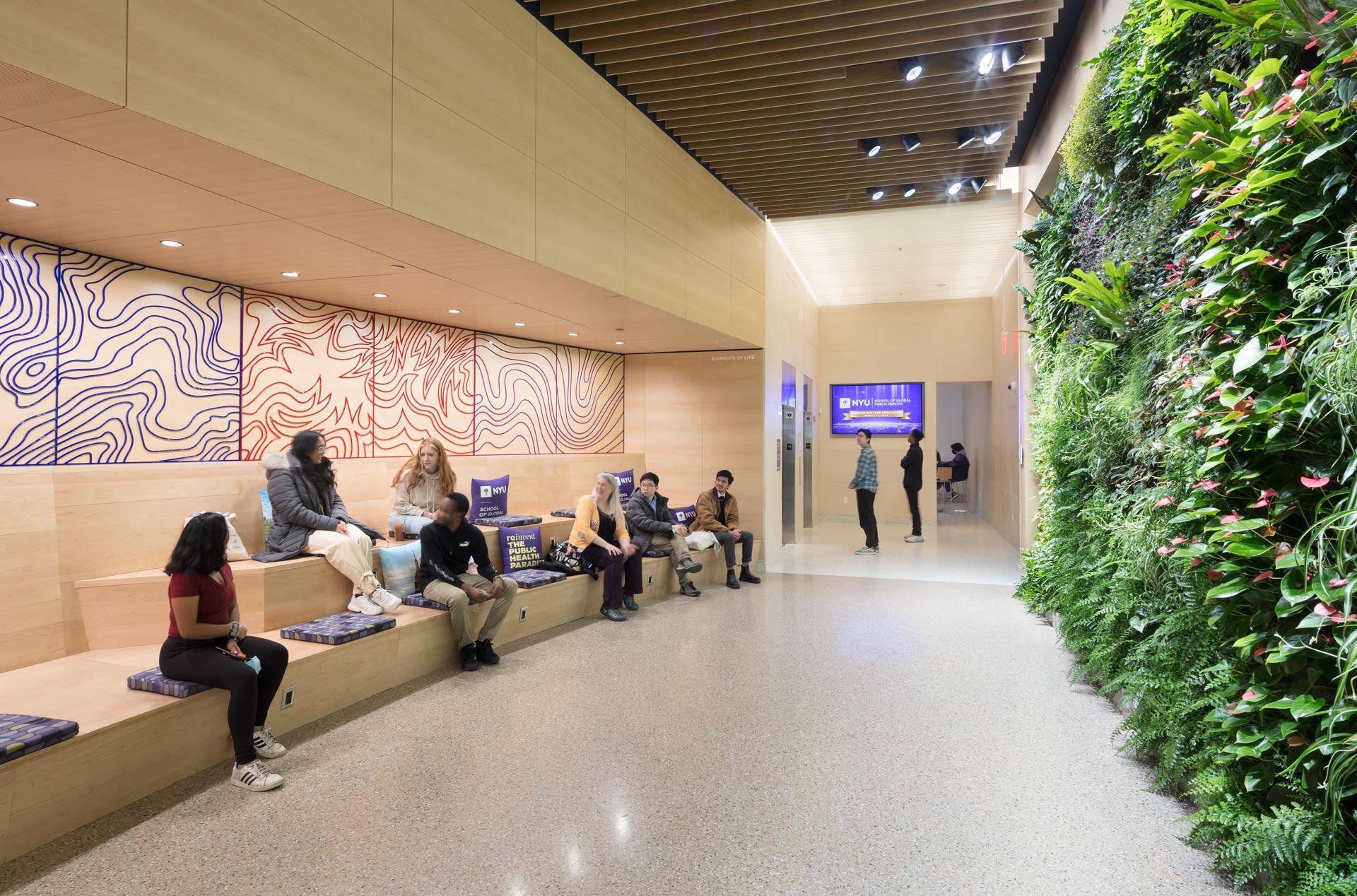 Get in touch with our GPH Student Onboarding Ambassadors!
Onboarding Ambassadors are enthusiastic and well-informed continuing NYU GPH students who welcome new students to the GPH community and serve as resources for the incoming class. 
Onboarding Ambassadors are happy to work directly with incoming graduate students in guiding them through the on-boarding process, answering questions about the GPH Graduate Program, their specific concentration, the student experience (e.g., student life, housing, living in NYC) and much more!
General Questions:
If you have a general question about Onboarding, Student Life, NYC, Housing or more, you are welcome to contact the general email gph.studentambassador@nyu.edu, and one or more ambassadors will answer as soon as possible.
Questions about your Degree Program:
If you would like to 

connect directly with a GPH

Onboarding Ambassador

 based on your concentration, scroll down to read their biography and review their contact information and schedule.
Most questions will receive a response within the day but some may take more than 24 hours, depending on each student or staff member's schedule as well as any difference in time zones.
Our GPH Onboarding Ambassadors are ready to answer your questions and share their GPH experience with you!
Do you have general questions about Onboarding, Student Life or more?
Onboarding Student Ambassadors
---
Victoria Adegbite
MPH Candidate in Public Health Policy
☛ Public Health Policy and Management Onboarding Ambassador
Victoria is an international student from Canada. During her first year of MPH, she took Epidemiology, Biostatistics, Global Environmental Health, Public Health Policy and Dissemination and Implementation Science in Health Care and Public. She looks forward to taking the Applied Practice Experience Lecture, Program Planning and Evaluation and Food Policy for Public Health in the Fall semester. 
She is very passionate about health equity and looks forward to applying the knowledge and skills she has gained through this program in the real world. Over the past year at GPH, She had the opportunity to meet so many amazing people and she is excited to join the NYU GPH Office of Student and Alumni Affairs as an Onboarding Ambassador. 
Personal Note:
In her personal time, Victoria loves to travel, read, cook, and spend time with loved ones. She is making it a goal to travel to a minimum of 3 countries a year.
---
Hsin-Yi Chang MPH Candidate in Environmental Public Health Sciences
☛ Environmental Public Health Sciences Onboarding Ambassador
Hsin-Yi is from Taiwan. During her college years, she researched the carcinogenicity of tobacco and areca nuts. Later on, she moved to New York University to pursue the MPH in Environmental Public Health Sciences. In Fall 2022, she took Climate Change and Global Public Health, and Global Environmental Health and in Spring 2023 Environmental Health Assessments & Interventions and Global Health Disaster Preparedness & Response courses. She is really interested in Environmental health assessments.
Personal Note:
She joined a the Quadball club at NYU - yes, the Harry Potter's one! Also, in her free time, she enjoys exploring New York City and visiting museums and art galleries. 
---
Diksha Deshmukh MPH Candidate in Epidemiology
☛ Epidemiology (MPH & MS) Onboarding Ambassador 
Passionate about improving global public health, Diksha is pursuing an MPH in Epidemiology. With a solid foundation in data analysis and clinical research, she has strong skills in Python, R, and statistical analysis tools.
Her experience includes groundbreaking research on a non-invasive method for early detection of smoking-related lung cancer, combining biomarkers, imaging techniques, and machine learning algorithms to enhance accuracy. At the Global Action Urban Health Lab, she explores the role of cities in global health and develop collaborations for urban health initiatives.
As a Research Assistant and Biomedical Engineer at renowned institutions, she led clinical trials, managed teams, and ensured compliance with regulatory agencies. She also contributed to projects like an advanced nerve muscle stimulator and early breast cancer detection using deep learning, aiming to revolutionize healthcare.
Personal Note: 
Beyond academia, she actively engages with organizations like UNICEF, representing NYU GPH and participating in conferences on empowering humanity at Harvard. As a national-level debate winner and Kathak dancer, she brings creativity, teamwork, and leadership to everything she does.
---
Rachael Eng MS Candidate in Biostatistics
☛ Biostatistics (MPH & MS) Onboarding Ambassador 
Rachael is going to be a second-year student pursuing her Master of Science in the NYU GPH Biostatistics department. She has taken classes in  Epidemiology, Biostatistics, Statistical Programming in R, Agent Based Modeling, Linear Regression and more. She looks forward to taking Statistical  Inference, Psychometric Measurement, Survey Design, Analysis, and  Reporting, and more fun classes. 
After being the head lab assistant in her undergraduate Chemistry department, she became very interested in its relationship with pharmaceutical medications. During the start of the COVID-19 pandemic, she became a pharmacy technician, and learned about the necessities and benefits  of medications. But also learned about the dark side of medications such as  high dependency rates, especially in narcotics and benzodiazepines, side  effects, and many more. Her objective of being a biostatistician is to help with  pharmaceutical clinical trials and using data analysis to ensure safety of  medications. In order to have more experience in the healthcare field she became EKG and Phlebotomy certified and received Naloxone (NARCAN) training. Besides looking forward to becoming an Onboarding Ambassador  this summer, she also looks forward to taking her pharmacy technician (PTCB) exam to become certified
Personal Note:
She was born and raised in Staten Island, but definitely hung out more in Manhattan and Queens, spending way too much money on her love for boba and plushies. When she's not too busy searching up restaurants to hit up when  she travels (next destination Japan), she is catching up on news of her favorite  sports teams: Go Yankees and Rangers!
---
Weiyi (David) GongMS Candidate in Biostatistics
☛ Biostatistics (MPH & MS) Onboarding Ambassador
Weiyi is currently a Master's student in the Biostatistics Department at the NYU School of Global Public Health. He has taken Biostatistics, Epidemiology, Intermediate Epidemiology, Machine Learning, Linear Regression, Statistical Programming in R, Applied Survival Analysis, Biostatistical Consulting Lab, Research Method, and Data-Driven Decision Making. He has worked on projects using random forest and tree models to predict metastasis of head and neck cancer and using deep learning techniques that utilize EKG to predict CAD. He plans to take Regression II, Statistical Inference, and Psychometric Measurement & Analysis in the fall of 2023.
Weiyi graduated from the University of California, Berkeley, with a bachelor's degree in Molecular & Cellular Biology focusing on developmental genetics and had developed a passion for finding mechanisms of controlling cell proliferation and advancing potential treatments in cancer research. During his undergraduate career, he interned as a research assistant, working on the project of finding aging solutions by using C. elegans, and worked in Jisan Lab, finishing his heat transfer project and publication. After graduating from Cal, he interned as a research assistant in cancer research labs at the Chinese Academy of Sciences, working on the project of finding molecules that control PolyQ proliferation in cancer cells. Currently, Weiyi is an intern in cancer projects under the supervision of Dr. Liu.
Personal Note:
Weiyi used to be on the football varsity team back in high school, playing left tackle. Weiyi loves to play video games. He is a top 500 Overwatch player for four seasons and an Apex Legends predator for four seasons as well. E-sports' ready! Most importantly, he's a very communicative and friendly guy, even though he doesn't look like that and doesn't talk much.
---
Karen NassarMPH Candidate in Public Health Management
☛ Public Health Policy and Management Onboarding Ambassador
Karen is starting her second year in the Master of Public Health, Policy and Management concentration. With a Doctor of Pharmacy and a Minor in Nutrition from the Lebanese American University (LAU), she has a strong clinical background and a deep understanding of healthcare systems.
Her passion for public health was ignited by the devastating incident of the Beirut Blast explosion. This experience reaffirmed the immediate need for public health measures to combat the shortages of medication and the swift surge of COVID-19 cases.
During the pandemic, Karen volunteered at her affiliated university hospital in the COVID-19 vaccination campaign, which eventually led to her working there as a Hospital Pharmacist for a year. During her tenure, she also co-led the COVID-19 vaccination campaign, utilizing her skills and experience to help combat the pandemic. During her work, she also had the opportunity to collaborate with a diverse group of healthcare professionals, including nurses, doctors, nutritionists, social workers, and administrators. She learned how to effectively work with individuals from different backgrounds and with varying expertise, ultimately enhancing her ability to provide high-quality patient care.
Throughout her first year in the MPH program, she gained extensive knowledge and insights into the intricacies of the healthcare industry in the United States. By taking several courses, such as Healthcare Policy, Public Health Management and Leadership, Designing and Managing Organizations in Public Health, and Public Health Financial Management, she developed the skills necessary to design and manage effective public health programs. With a deep commitment to creating positive change in the world, she is committed to using her knowledge and skills to help communities in need and make a meaningful impact in the field public health.
Personal Note:
Originally from Lebanon, Karen is currently an international student living in Manhattan. During her undergraduate years, she was a member of the university's varsity tennis team and still enjoys playing it in Central Park on sunny days. She has a passion for team sports, such as basketball, which she finds to be a fun and effective workout when performed with others. She believes that pets, especially dogs have a special ability to bring positivity to human life and loves spending time with her furry golden retriever whenever she has the chance. 
---
Uzoma OnahMPH Candidate in Epidemiology
☛ Epidemiology (MPH & MS) Onboarding Ambassador
Uzoma is a second year Master of Public Health Student concentrating in Epidemiology. She is a licensed Physical Therapist from Enugu, Nigeria and her experiences as a Physical Therapist inspired her interest in non-communicable diseases and implementation science research. Some of the courses she has taken in her program include biostatistics, epidemiology, global issues in behavioral sciences, global environmental health, and global health informatics. She also took a study abroad course in the spring - behavioral and communication strategies for global epidemics, which was taught partly in Kenya. This course gave her the opportunity to learn from public health professionals in UNICEF, while applying the skills gained in class to address real time outbreaks.
During the first semester of her first year, Uzoma was elected as the Graduate Student Representative by her peers while also serving as the Vice chair of the SGA Graduate student Issues committee. She has actively participated in and organized events by the SGC to increase student engagement. At GPH Uzoma is a member of two research labs - Evidence to Global Impact Lab (E2GI) contributing to the project analyzing NYU smoke free policy and the Advancing in Respiratory Equity lab (AIRE) where she contributes to research that seeks to understand tuberculosis treatment failure in a co-epidemic of HIV, diabetes, and tuberculosis in Uganda.
Personal Note:
In her free time, Uzoma connects with her friends in the NYU African Graduate Students Association and during weekends she spends time with her fiancé and the church community. She enjoys travelling and has visited six states across the east and west coast, since she came to the US.
---
Ashley SefcikMPH Candidate in Public Health Nutrition
☛ Public Health Nutrition Onboarding Ambassador
Ashley just completed her first year at NYU pursuing a Master of Public Health with a concentration in Public Health Nutrition and is concurrently completing the Didactic Program in Dietetics through NYU Steinhardt's Department of Nutrition and Food Studies with the goal of becoming a Registered Dietitian. In her first year she took courses like Epidemiology, Biostatistics, Global Issues in Social and Behavioral Health, Biochemistry, Diet Assessment & Planning, and Food Science. Ashley is looking forward to taking Research Methods, Public Health Management & Leadership, Clinical Nutrition Assessment, and Nutrition Education among others in the upcoming Fall 2023 semester.
Ashley holds a Bachelor of Science in Psychology from San Jose State University and a Bachelor of Science in Nutrition & Food Studies from Arizona State University. As an undergraduate she worked on several research review projects looking into the effects of eating disorders on brain anatomy and physiology as well as the psychological impact of friendships on eating disorders. This research inspired Ashley to volunteer and then work for a national eating disorder helpline. Over the past few years, she has had a growing passion for nutrition and cancer research both on a clinical level and on a global epidemiologic level. Ashley hopes that getting her degree at NYU, while utilizing the school's unique resources, will be the first step to a rewarding career in the Nutrition and Cancer Research field.
Currently, Ashley is collaborating on a literature review on Household Food Insecurity and Tobacco Use in HIV+ populations. She is contributing to both the research and writing of the review. The goal of this project is to spur future research into understanding how interrelated Food Insecurity and Tobacco Use are in HIV+ populations and the associated health outcomes. The project is led by Dr. Gloria Guevara Alvarez and is funded by the National Cancer Institute. Ashley is also a board member and marketing co-chair for the Nutrition Graduate Society at NYU Steinhardt, an on-campus group/club dedicated to supporting current and future dietitians. They host semester events including guest speakers, field trips, and chances to get to know faculty and other students.
Personal Note:
Originally born and raised on the California Central Coast (vineyards and beaches!), Ashley has resided in New York since 2019. She works as a personal trainer and enjoys teaching her clients how to live healthy, balanced lives. In her free time Ashley works on her own cookbook and food & nutrition media page. Oh, and she has two adorable rescue cats, Finnegan and Gallagher!
---
Pratyusha SettipalliMPH Candidate in Global Health 
☛ Global Health Onboarding Ambassador
Pratyusha, an international student from India, is pursuing her Master's in Public Health (MPH) with a specialization in Global Health at NYU's School of Global Public Health (GPH). She brings strong management skills and a dedication to addressing health disparities to her public health work.
In her first year at NYU GPH, Pratyusha focused on subjects like Adolescent Health and Development, Global Environmental Health, Essentials of Public Health Biology, and Accelerating Progress Towards Health-Related Sustainable Development Goals (SDGs). She actively engages in campus clubs and workshops, fostering meaningful discussions on global health.
As the Onboarding & Orientation Ambassador, Pratyusha guides new students through their transition to graduate studies using her communication skills and knowledge of the GPH Master's Program. She aspires to work with organizations like WHO or UNICEF to serve the nation at large and make a difference globally.
Personal Note:
Pratyusha finds joy in salsa dancing and exploring hidden gems in the city, from cozy coffee shops to offbeat art exhibitions. She combines her passion for public health with her desire to make a positive impact. Don't hesitate to ask her for recommendations on salsa clubs or unconventional art galleries in NYC!
---
Pooja Sharma
MPH Candidate in Global Health 
☛ Global Health Onboarding Ambassador
Pooja is a dedicated general physician with an MBBS degree. She embarked on a transformative journey in healthcare by pursuing a Master's in Public Health (MPH) at NYU's School of Global Public Health. 
Passionate about social causes, Pooja was engaged in community initiatives, leveraging her expertise to address health challenges faced by vulnerable populations. With a steadfast commitment to patient-centered care, she has garnered extensive experience in diverse healthcare domains, and also, in mentoring and nurturing the growth of junior nurses, fostering a culture of continuous learning.
Beyond clinical settings, Pooja's dedication to improving global health is evident through her role as a Graduate Research Assistant at NYC Health + Hospital/Metropolitan. Her research focuses on sepsis mortality-through a lens of equity. Complementing her endeavors, Pooja passionately advocates for the interplay of food security, climate change mitigation, and environmental well-being, actively participating in the Factory Farming Awareness Coalition firm. Her holistic approach extends to healing both individuals and the planet, aiming to create a sustainable and just world.
Her tireless pursuit of equitable healthcare and dedication to addressing pressing global health issues make her a transformative force, aspiring to join Doctors Without Borders.
Personal Note:
Pooja has a passion for sketching, exploring the city, dancing in elegant styles such as ballroom, Latin, and semi-classical dances, and practicing martial arts and yoga. She also finds pleasure in water activities like swimming. These hobbies bring her immense happiness and allow her to maintain a harmonious balance in life, nurturing her mental, physical, and spiritual well-being. Pooja also values connecting with others, cherishing the opportunity to meet new people and sharing memorable experiences. 
---
Gail Viaje MPH Candidate in Community Health Science & Practice
☛ Community Health and Social & Behavioral Sciences Onboarding Ambassador 
Gail is a second year Masters of Public Health student concentrating in Community Health Science and Practice. She is an international student from the Philippines in which she completed her bachelor of science degree in Psychology with a minor in Philosophy from the Ateneo de Manila University. Her interest in community health stems from her experience working with communities in both the Philippines and New York and she has over a decade of experience engaging with different sectors of the community. 
For the summer, Gail is working as a research assistant at the Center for Anti-Racism, Social Justice and Public Health under Dr. Saba Rouhani. Additionally, she is pursuing a pottery scholarship from the Educational Alliance Art School.
During her first year of graduate school, she greatly enjoyed her policy and management class as well as her health economics class. This piqued her interest in working in public health project management and consulting. Outside of school, Gail regularly volunteers at God's Love We Deliver and at Bowery Mission. Gail lives by a quote from Lilla Watson which is, "If you have come to help me you are wasting your time. But if you have come because your liberation is bound up with mine, then let us work together". She believes that service is joy and it is her life's mission to be of service to others. 
Personal Note:
In her free time, Gail is an avid ceramicist and volleyball player. She loves to read and spend time with her friends and family and her cat Betina.
---
Abigail Wolfmeyer
MS Candidate in Biostatistics 
☛ Biostatistics (MS & MPH) Onboarding Ambassador
Abigail is a second-year full-time MS Biostatistics student at NYU GPH.
Abigail has lived in NYC since last August when she moved for school. She has a BS in Biological Sciences. Abigail is interested in data analysis related to cancer research and mental health. She worked as a voluntary biostatistics consultant on a STEPPS project last fall that was offered/coordinated through GPH. That was a great opportunity for experience in a field of interest.
Some of her favorite and most relevant courses are Data Driven Decision Making and Linear Regression. She is looking forward to starting her Thesis, Regression II, and Statistical Inference. 
Personal Note:
Abigail was on a GPH-focused indoor soccer team last Spring. She is excited to be able to work with incoming GPH students and share her knowledge and experiences of the program.
---
SongYue (Ailsa) XuanMA Candidate in Bioethics
☛ Bioethics Onboarding Ambassador
Ailsa, an international student from Beijing, China, is a second-year Bioethics master's student at New York University (NYU). She completed her undergraduate degree in Political Science and Philosophy in the West Coast, with a particular interest in political philosophy and feminist philosophy. After her bachelor's, Ailsa took a gap year and she worked as a legal analyst at a renowned law firm in Los Angeles, specializing in federal workplace compliance regulations. This experience deepened her interest for bioethics and regulatory affairs.
Throughout her program, Ailsa's interests have expanded to include AI ethics and corporate responsibilities amidst technological advancements. Her ultimate career goal is to become an ethics compliance consultant for biopharmaceutical and AI medical device companies, with the aspiration of establishing her own consulting firm in the future. Currently, she is a regulatory affairs analyst at an AI medical device company, applying her knowledge to real-world contexts
Personal Note:
In addition to her academic and professional pursuits, Ailsa serves as an NYU Bioethics ambassador. During her free time, she enjoys photography, urban exploration, and quality moments with her cat, Sami.