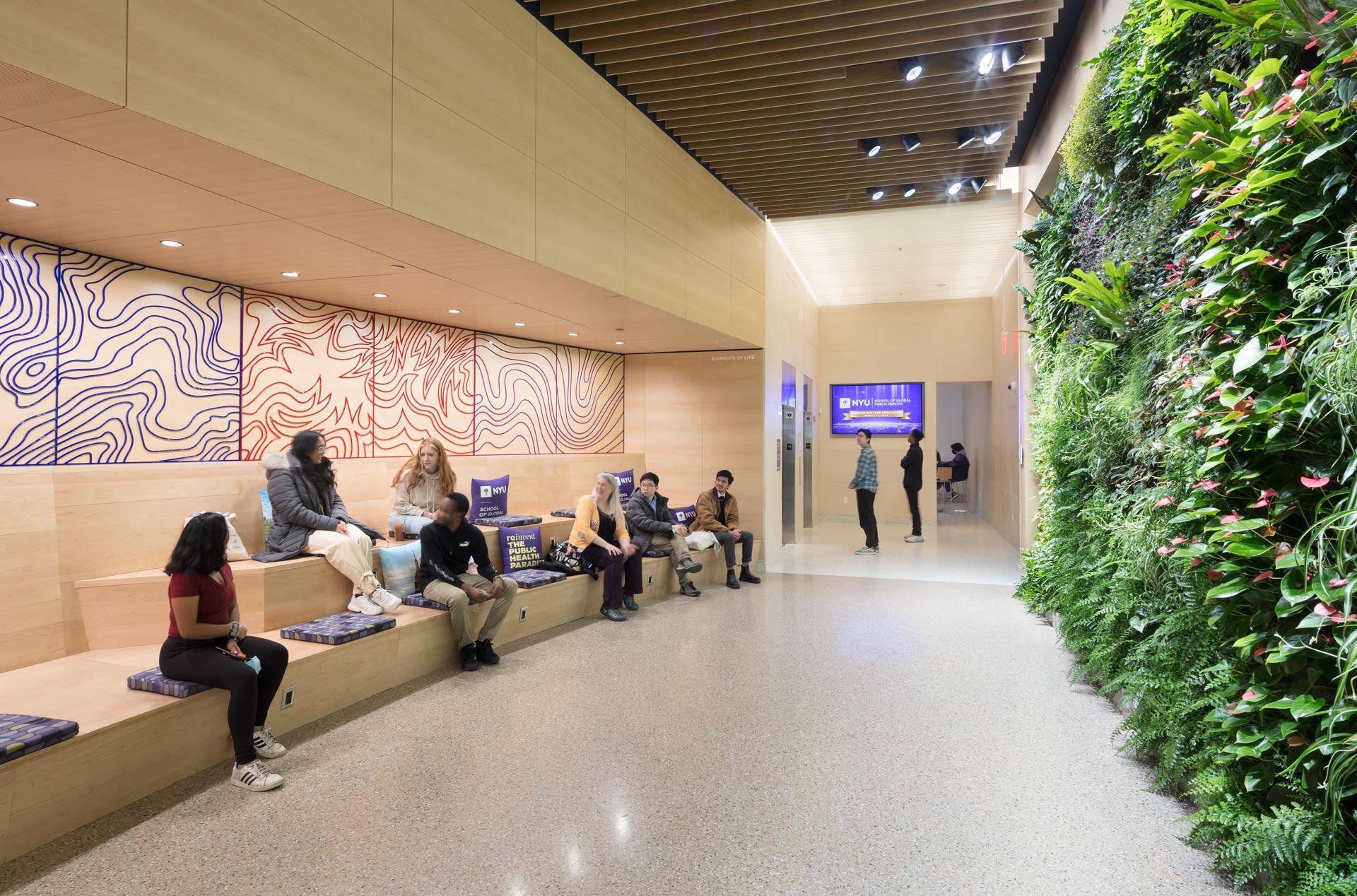 Get in touch with our GPH Student Onboarding Ambassadors!
Onboarding Ambassadors are enthusiastic and well-informed continuing NYU GPH students who welcome new students to the GPH community and serve as resources for the incoming class. 
Onboarding Ambassadors are happy to work directly with incoming graduate students in guiding them through the on-boarding process, answering questions about the GPH Graduate Program, their specific concentration, the student experience (e.g., student life, housing, living in NYC) and much more!
General Questions:
If you have a general question about Onboarding, Student Life, NYC, Housing or more, you are welcome to contact the general email gph.studentambassador@nyu.edu, and one or more ambassadors will answer as soon as possible.
Questions about your Degree Program:
If you would like to 

connect directly with a GPH

Onboarding Ambassador

 based on your concentration, scroll down to read their biography and review their contact information and schedule.
Most questions will receive a response within the day but some may take more than 24 hours, depending on each student or staff member's schedule as well as any difference in time zones.
Our GPH Onboarding Ambassadors are ready to answer your questions and share their GPH experience with you!
Do you have general questions about Onboarding, Student Life or more?
Onboarding Student Ambassadors
---
Aishwarya Rao 
MPH Candidate in Global Health
☛ Global Health & Environmental Public Health Sciences Onboarding Ambassador
Aishwarya is a second year Masters of Public Health student concentrating in Global Health. She is a licensed Dentist from Mumbai, India. Her passion for Public Health stems from her volunteer and professional experiences as a Dentist in rural and urban India. During the first semester, Aishwarya was elected as the Graduate Student Representative by her peers and this year, she was elected as the Secretary for the GPH Student Governing Council. She has actively participated and organized events by the SGC to increase student engagement. Her passion for Climate Change and Environmental Health was complemented by the Global Environmental Health course. Her favorite courses were Epidemiology and Accelerating Progress Towards Health- Related Sustainable Goals as they helped her identify important skills for designing and implementing population based interventions.
In her current role as the Research Assistant, Aishwarya has recruited participants and organized focus groups for a qualitative study in association with the School of Dentistry. 
For her final project in the Global Issues in Public Health Nutrition course, she focused on developing interventions to reduce food insecurities faced by Indigenous communities in the Amazonian region due to uncontrolled deforestation. This summer she is interning as a Clean Energy Advocate for Common Energy where she assists US residents to shift from fossil fuel energy to solar energy powered utilities. She credits the Health and Human Rights course for broadening her awareness and knowledge and equipping her with necessary skills for issues related to human rights. She is passionate about the global trends in Oral Health and disease prevention and aspires to work with international organizations to empower the public with higher quality affordable healthcare.
Personal Note:
In her free time, Aishwarya enjoys walks by the waterfront. During weekends she tries new vegan restaurants with her friends. Her favorite spot on campus to read and work for long hours is the Bobst Library overlooking the NYC skyline.
She is a licensed yoga instructor and practices regularly at parks.
---
Caroline Rylant MPH Candidate in Public Health Nutrition
☛ Public Health Nutrition Onboarding Ambassador
Caroline is starting her second year in the Master of Public Health. Her concentration is Public Health Nutrition. She recently took Global Cancer Epidemiology where she learned about the global and national burden of cancer, the risk factors (genetics, early life risk factors, and modifiable risk factors) of cancer, and cancer surveillance and policy. She is currently serving as the Research and Policy Intern at God's Love We Deliver. 
In this role, she tracks and provides updates on relevant federal bills, policies, and rules focused on medically tailored nutrition, research, and healthcare integration, works on various projects for the Food is Medicine Coalition Policy Committee, helps research malnutrition evaluation collection tools, and assists with data quality improvement projects.
Prior to moving to NYC, she worked as a Performance Dietitian at the University of South Carolina in Columbia, South Carolina. At South Carolina, she was the Team Dietitian for Volleyball, Softball, Women's Tennis, Swim & Diving, Cross Country, and was an Assistant Dietitian for Football. She was responsible for educating and counseling her student-athletes on lifestyle and performance nutrition, planning team meals, evaluating lab results, and conducting body composition and hydration testing. 
Caroline holds a Bachelor of Science in Human Environmental Sciences from The University of Alabama where she majored in Food and Nutrition. She is a Registered Dietitian. During her time at The University of Alabama, she completed the Didactic Program in Dietetics. She completed her dietetic internship at Wellness Workdays. During her dietetic internship, she completed her rotations at The University of Alabama Athletics Department in Tuscaloosa, Alabama and North Alabama Medical Center in Florence, Alabama. She is a member of the Collegiate and Professional Sports Dietitians Association and the Academy of Nutrition and Dietetics.
Personal Note:
Originally from Florence, Alabama, Caroline resides in Manhattan and enjoys exploring the local beaches, listening to music, discovering a new restaurant once a week, and chilling with her cat, Izzie.
---
Colby Brittain MPH Candidate in Public Health Policy & Management
☛ Public Health Policy & Management Onboarding Ambassador
Colby is a second-year student working towards obtaining his Master of Public Health with a concentration in Policy and Management. Colby originally moved to New York to pursue a career in fashion and still works in the industry. Through various volunteer experiences, he discovered his passion for helping others and thus decided to pursue a career in healthcare. He graduated with honors from Borough of Manhattan Community College in 2018, obtaining his Associate's Degree in Community Health. He then went on to receive a Bachelor's Degree in Health Care Management from Long Island University.
In his first year as an MPH-PHPM student at NYU, he thoroughly enjoyed his course work in Public Health Management, Public Health Policy, Essentials of Public Health Biology, Designing & Managing Organizations, and more. He is looking forward to the courses he will be taking this fall, including his Applied Practice Experience Lecture, Program Planning and Evaluation, Food Policy for Public Health, and Nutrition in Public Health.
Colby is spending this summer in his home state interning with Cherokee Nation Public Health to fulfill his applied practice experience requirements. During his time with the Cherokee Nation, in conjunction with the CDC, he will be developing a social determinant of health accelerator model for the Cherokee tribe. After his conferment in the spring of 2023, he hopes to return to work for the Cherokee Nation and use his education to positively impact the health and well-being of Cherokees and other Native American tribes.
Colby is honored and excited to join the NYU GPH Office of Student and Alumni Affairs as an Onboarding Ambassador. Over the past year at GPH, he has had the opportunity to meet so many amazing people – from professors, students, support staff, and many others. In utilizing his passion for the GPH community, he hopes to share his experiences and expertise with the program's future and ease your transition into our wonderful school.
Personal Note: 
Originally from Oklahoma, Colby has resided in New York for the past seven years. His hobbies include golf, baseball, basketball, football, and all things outdoors. He also enjoys spending time at the park with friends and his standard poodle Princeton.
---
Corrinne Tendo MPH Candidate in Global Health Online
☛ Online Programs (Global Health, Nutrition, & Community Health) Onboarding Ambassador
Corrinne is a 2nd-year full-time online student in Global Health concentration. Relocating from the USA to Canada, the online MPH program has allowed Corrinne to pursue her degree at a world-class university with experienced faculty in different research fields. During Corrinne's first year at NYU, she has completed most of the required courses in addition to electives such as Writing Grants and Funding and Public Health Innovation and Entrepreneurship. Her interests are advocating, developing, and implementing policies that will help strengthen health care systems in vulnerable populations and Lower- and Middle-Income Countries. 
Although online, Corrinne has been able to participate in different programs at GPH. She is one of the co-directors of the Applied Global Public Health Initiative Lab (AGPHI) for the upcoming school year. She also is the Team Lead for a project focused on developing surveillance and control recommendations for a Neglected Tropical Disease known as Mycetoma in Ethiopia. In addition, as a member of the Climate-Related Displacement Team, Corrinne is working on developing a study protocol to analyze the climate-related challenges of food security and migration experienced by vulnerable populations in southern Madagascar. Furthermore, Corrinne is part of the Environmental and Racial Justice Network, which brings together faculty and students to discuss and seek opportunities to draw the connection between environmental and racial justice. Lastly, she is involved in an initiative to create a collaborative environment where online students can maximize their online experience while connecting with the greater NYU community.
Corrinne is an active volunteer in her local community. She has worked with local NGOs and governments to create programs that create an inclusive environment for immigrants and build cultural awareness. For example, her work has included developing programs and assisting newly arrived immigrants with pertinent information to facilitate their integration into their new area. In addition, she has served on committees to implement Sustainable initiatives in local communities. Additionally, Corrinne has organized community intercultural events to provide understanding and exposure to other cultures.
Personal Note:
Corrinne enjoys new experiences, whether through travelling or trying new foods. Balance is key: an ongoing lesson Corrinne learns through her yoga study as a student and teacher. So, setting aside quality time amid her busy schedule to spend time with loved ones or read a good book is important. Other favorite pastimes include Carnival and beach, as Corrinne is from Trinidad and Tobago.
---
Demí HernándezMPH Candidate in Environmental Public Health Science
☛ Global Health & Environmental Public Health Sciences Onboarding Ambassador
Demí Hernández is a second-year graduate student pursuing a Master of Public Health with a concentration in Environmental Public Health Sciences from NYU's School of Global Public Health. She has taken several classes that have contributed to her academic development including Climate Change and Global Public Health, Epidemiology, Global Environmental Health, Global Issues in Social and Behavioral Health, Health Care Policy, and Public Health Management. She plans to take Food Policy for Public Health and Essentials of Public Health Biology during the upcoming fall 2022 semester. 
Demí holds a bachelor's degree in Sustainable Agriculture from the University of Puerto Rico, Utuado Campus. During her time as an undergraduate student, Demí has been an intern for the United States Department of Agriculture and has conducted research in various eco-friendly Puerto Rican cattle farms to evaluate animal welfare practices that took place during the livestock production process.
Being a part of the Global Public Health Student Affairs Team by taking on the role of Onboarding Ambassador will allow Demí to guide and support new students who are eager to achieve environmental justice and improve public health.
Personal Note:
Originally from San Juan, Puerto Rico, Demí currently lives in Queens and enjoys visiting art museums, going to indie band concerts, shopping for vintage clothing, volunteering at farms, and stopping by local coffee shops and farmers markets across the city. When she visits her hometown, she loves to spend time in nature by visiting Puerto Rico's beautiful beaches with her friends and family. 
---
Emilie AndersonMA Candidate in Bioethics
☛ Bioethics Onboarding Ambassador
Emilie Anderson is a second year master's student in NYU's Bioethics program. In her undergraduate career, Emilie's research largely involved Modal Logic, Philosophy of Language, and the Ethics of Artificial Intelligence. The latter of the three drove her passion for and engagement in conversations about public health and ethics, leading her to pursue bioethics. During their time in the program thus far, Emilie's interests have broadened to engage questions about Environmental Ethics and Queer Public Health Ethics. She currently works at NYU's School of Global Public Health as an ambassador to the Bioethics program
Personal Note:
In her personal time, Emilie enjoys running (especially along the Hudson!), going to concerts, and traveling to visit her family.
---
Lamiya HussainMPH Candidate in Social and Behavioral Sciences
☛ Social and Behavioral Sciences & Community Health Science and Practice Onboarding Ambassador
Lamiya is a second year master's student in Public Health with a concentration in Social and Behavioral Sciences. Lamiya is currently involved in research with SAHARA. SAHARA is a research group that is fostered in helping migrants of South Asians have a better understanding of their health needs. Currently, I am doing research regarding mental health within the South Asian community. She also works as a social media intern for a small organization called Unity Band, an organization that raises money for COVID-19 relief. 
Some of the classes Lamiya really enjoyed during her first year were Perspective of Migrant Health and Global Environmental Health. These classes truly made her have a better understanding on the correlation between population health and lack or resources. While taking these classes, she met wonderful peers who were part of clubs and organizations. Thanks to them, she has become more involved with the community. Lamiya is a proud member of the Muslim Student Association, Cheese Club, and Photography Club.
Personal Note:
Lamiya is from Atlanta, Georgia, and last year was her first time being outside of the state of Georgia. Lamiya loves to travel, read, cook, and paint in her free time. A fun fact about her is that she loves trying new dishes at different restaurants, and then she tries to recreate them at home.
---
Mehak PaulMPH Candidate in Public Health Policy & Management
☛ Public Health Policy & Management Onboarding Ambassador
Mehak is a General Physician (M.B.B.S.) from India and has just completed her first year of MPH with a concentration in Public Health Policy & Management at the School of Global Public Health, NYU. She was elected and recently re-elected as the Graduate Events Officer for GPH's Student Governing Council through which she organized many fun events like the Halloween Haunted House GPH Tour, Women's Day Book Exchange, Mental Health Wellness Workshop and the GPH's Public Health Week.
During her first year of MPH, Mehak took Epidemiology, Biostatistics, Global Environmental Health, Public Health Policy and Value-based healthcare. Her objective is to move the healthcare system towards a more value-based and patient-centered delivery system. As part of her internship, she is working at NYC Health+ Hospitals/Elmhurst with CEO Pierre Pham and helping the Department of Patient Experience launch their 'Care Partner Program' to improve patient experience as well as the hospital's global standing.
Personal Note:
Mehak is an avid reader of history, philosophy and critical theory. She also has a keen interest in improving the mental health conditions of patients as well as healthcare providers and plans on pursuing her M.D. in Psychiatry after graduating from NYU. She worked as a Physician during the Covid-19 pandemic and realised how important good public health infrastructure and policies are to the wellbeing of human beings. She believes healthcare is a human right and everyone should have equal access to good healthcare. 
---
Natalie PinderMPH Candidate in Epidemiology
☛ Epidemiology (MS & MPH) Onboarding Ambassador
Natalie is an international student from Australia currently pursuing her Master's in Public Health with a concentration in Epidemiology. She originally moved to the United States for her undergraduate degree where she also played field hockey. Throughout her time in America, Natalie has visited 10 different States, and is hoping to hit 15 by the time she returns to Australia. During the COVID-19 pandemic, Natalie became intrigued by the interconnectedness of public health and clinical medicine, which ultimately inspired her to pursue an MPH.
In her first year as a Master's student here at NYU, Natalie completed courses encompassing biostatistics and regression analysis, epidemiological methods and analysis, global environmental health, law, & policy, and epidemiologic research methods. Natalie is also very passionate about living a life of service to others, and has been involved in volunteer roles through field hockey, and Meals on Wheels, and also worked as a Patient Care Assistant in a hospital during one peak of the pandemic. Currently, Natalie is involved in a research project under Dr. PhuongThao Le of NYU, where she is working to develop a native mobile app that will provide psychological support to cancer patients and caregivers in Viet Nam. Ultimately, Natalie aims to combine her experiences and knowledge of public health from her Master's degree with her future career as a physician.
Personal Note:
Outside of the classroom, Natalie enjoys eating out at new restaurants, going for excessively long walks around the city (usually when she has also forgotten her water bottle), and spending time near any sort of body of water that she can swim in. She is always looking for restaurant recommendations too!
---
Nina Abukahok MPH Candidate in Epidemiology
☛ Epidemiology (MS & MPH) Onboarding Ambassador
Nina has just completed her first year of my MPH at NYU with a concentration in Epidemiology. Nina moved to New York from Florida, where she completed her undergraduate degree at the University of Central Florida and worked as a medical assistant in a level I trauma center emergency department. 
Nina's career goal as a future epidemiologist is to work in mental health and substance abuse research. Nina's current internship focuses on substance abuse prevention in the Bronx. She is also the co-president of the EPIC club at NYU. 
Personal Note:
When Nina is not working or studying, you may find her spending time in Central Park or with her two cats named Speckles and Moo Moo.
---
Rebecca YuMS Candidate in Biostatistics
☛ Biostatistics (MS & MPH) Onboarding Ambassador
Rebecca is a Master's student in the Biostatistics Department concentrating in Data Science at NYU School of Global Public Health. She has taken classes in Epidemiology, Biostatistics, Machine Learning, Linear Regression, and Statistical Programming in R. She has worked on projects that utilize deep learning techniques that identify melanoma lesion images from non-cancerous lesions, multivariate regression models to predict breast cancer remission odds by race, and linear regression models of lung cancer prevalence by the countries with the highest and lowest fine particulate matter.
Rebecca graduated from Columbia University with a Bachelor's in Biology where she studied regenerative medicine under Dr. Chang-Hun Lee and had developed a passion for the opposing mechanism of controlled cell proliferation in cancer research. After graduating, she was a researcher in a pancreatic cancer clinical trial under Dr. Vinod Balachandran at Memorial Sloan-Kettering Cancer Center. When the pandemic hit, Rebecca was inspired to enter public health after being moved by the disparities emphasized by COVID-19 treatment. 
Currently, Rebecca is a researcher in the NIH "All of Us" project under Dr. Farzana Kapadia in understanding cancer disparities over time. In this initiative, Rebecca quantitatively isolates racial disparities in access to cancer screening which can, in turn, be used to provide information to develop interventions that promote timely cancer screening, testing and treatment. She is also the Graduate President of the Student Governing Council where she fosters a sense of community, promotes leadership, and professional development opportunities in public health.
Personal Note:
Rebecca has a vivacious one-year-old cat named Daisy who loves to make appearances during meetings. When not playing with her cat, Rebecca is spending too much money on her nails and rating the best chai lattes (chai tea is redundant!) in the city.
---
Wenyi Gong
MPH Candidate in Biostatistics
☛ Biostatistics (MS & MPH) Onboarding Ambassador
Wenyi is a current Master of Public Health Student in Biostatistics. She has taken Biostatistics, Global Issues, Agent-Based Modeling, Research Method in public health, and other fun class. She plans to take regression and machine learning in the following semester. 
Wenyi is interning at CMMB, an international NGO providing long-term, co-operative, medical and development aid to communities affected by poverty and unequal access to healthcare where she has a chance to work with people who have the same interests and goals. She is also part of the Measurement, Learning, & Evaluation Lab at NYU. 
Personal Note:
Wenyi is from China and enjoys traveling, exploring the art and food scene, spending time outdoors, cooking, attending plays on Broadway, watching movies, and reading novels. 
---
Zhihao ChenMS Candidate in Biostatistics
☛ Biostatistics (MS & MPH) Onboarding Ambassador
Zhihao Chen graduated with his Bachelor of Science with a concentration in Computational Biology in 2021. He is currently a Master of Science student in the NYU GPH Biostatistics department. As part of the Tobacco Research Lab, Zhihao's research focuses on the application of Bayesian Network on Causal Inference, specifically on the Population Assessment of Tobacco and Health (PATH) dataset in the United States. In the past, he has worked as contributor on the r02pro coding textbook for the R language, and helped revise the new version of the book for teaching purposes.
Personal Note:
Zhihao now works as the Student Onboarding Orientation Ambassador under the GPH Office of Student and Alumni Affairs, and is very excited to join the new coming student at GPH, and offer any necessary help that might be needed to make their onboarding experience better.