REINVENTING
THE PUBLIC HEALTH PARADIGM
At the School of Global Public Health at New York University , we are preparing the next generation of public health pioneers with the critical thinking skills, acumen and entrepreneurial approaches necessary to reinvent the public health paradigm.
A Message from the Dean About The Importance of Public Health in the Age of the Coronavirus
Around the world, two words are being repeated incessantly right now: salud pública, santé publique, 公共卫生, здравоохранение, folkhälsa.
Public Health. 
In good times, these two words are taken for granted, yet those are the very times when we should be doing all we can to protect it, invest in it and plan for the threats ahead. But human nature inevitably intercedes and competing priorities distract our leaders, policy makers, philanthropists and entrepreneurs. 
And yet, as if on cue, when our priorities wander too far afield, these frightening epidemics have the formidable power to refocus us. The Cholera Outbreak in the 1850s-1860s. The Spanish Flu of 1918. The AIDS epidemic. The COVID-19 Global Pandemic. 
These confounding outbreaks wreak havoc with every facet of life.  Public health historians pay close attention to these moments in time because they are teachable moments, forcing our population, public and private sectors to recenter and focus on what really matters - our health.
As disrupting and lethal as these crises can be, they force us to stop, reevaluate and innovate. We are in one of these cultural moments right now and as disturbing as it is to cope with and successfully respond to, I find myself both personally and professionally, experiencing the sheer shock of a global pandemic while simultaneously remaining optimistic and grateful. 
I'm confident that as we get through this crisis, we will once again refocus on the immediate need for a return to expertise, science-based facts, critically-needed research, significant funding increases for our struggling public health infrastructure and long-overdue respect and compensation for our selfless public health workforce, who are fighting for our lives on the front lines of this war.
I'm certain that once we get the story of this pandemic down in our history books and can look ahead, remarkable change is on the horizon for the field of public health. 
We say that dedicating oneself to this profession is more than a career, it's a calling. For those who work in public health now, thank you and for those young people who will be so motivated by this crisis to answer this call - know that we need you now more than ever. 
Join us and stay well,
Cheryl G. Healton, DrPH
Dean
Read official updates from New York University regarding the current status of the COVID-19 virus and its impact on the university community.
Dean's Welcome, Who We Are, Public Health in Action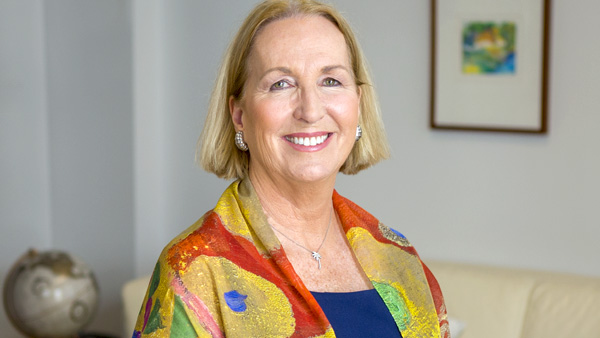 A Message from Dean Cheryl Healton
It has been said that New York City is "where the future comes to audition." Unbound by tradition, and much like the innovative and enterprising city in which our home campus resides, our school seeks to reinvent the public health paradigm by applying entrepreneurial approaches to public health crises.
Watch Video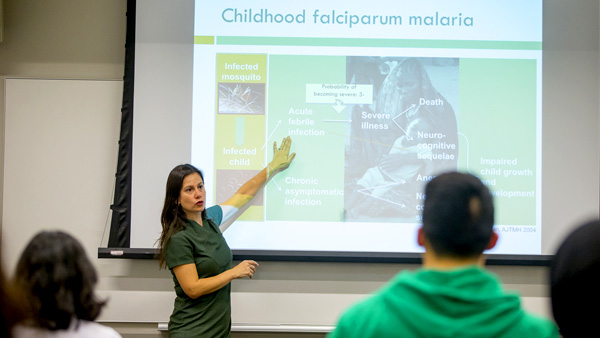 Who We Are
We employ a nontraditional, inter-disciplinary model to improve health worldwide through a unique blend of global public health studies, research and practice. Innovation is at the core of our ambitious approach, thinking and teaching.
 
Read More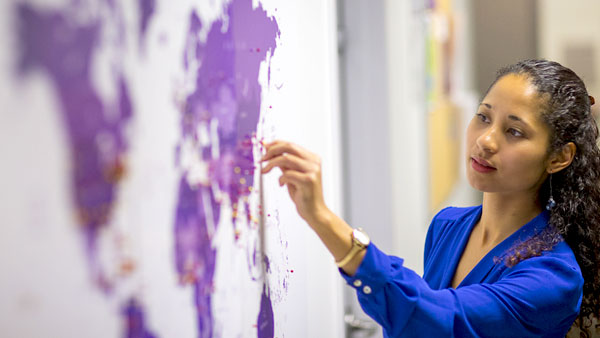 Public Health Careers in Action
Our alumni are working in 44 countries around the world with local health departments, not-for-profit and non-governmental organizations, ministries of health, and multilateral agencies like the United Nations.
Read more
"People have been saying that's an engineered virus. And it's not. And we know that by looking at the genetic information, looking at the code. And the code tells you a lot." 
Dr. Elodie Ghedin studies the genome of the virus in her lab at New York University.
Watch Dr. Elodie Ghedin on 60 Minutes
Biostatistics consulting for COVID-19
The Biostatistics Department is offering statistical consulting for COVID-19 related research projects. We can help with study design, data analysis, machine learning, survey design, observational studies, prediction modeling, and many other methods.
Inquire
GPH faculty and students participated in CNN's Global Town Hall on coronavirus hosted by CNN anchor Anderson Cooper and chief medical correspondent Dr. Sanjay Gupta.
Public Health Changemakers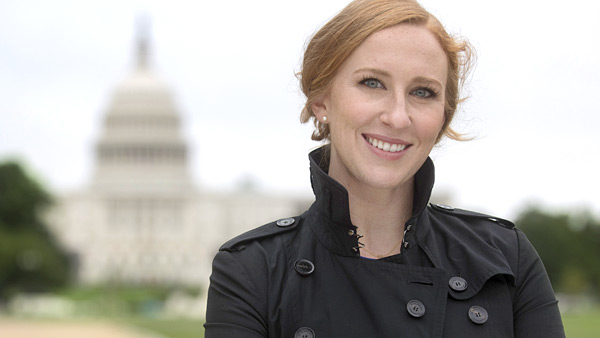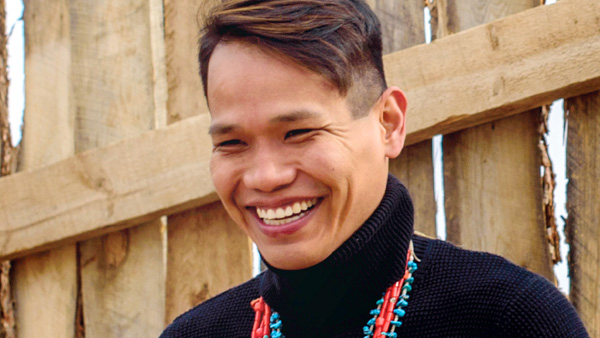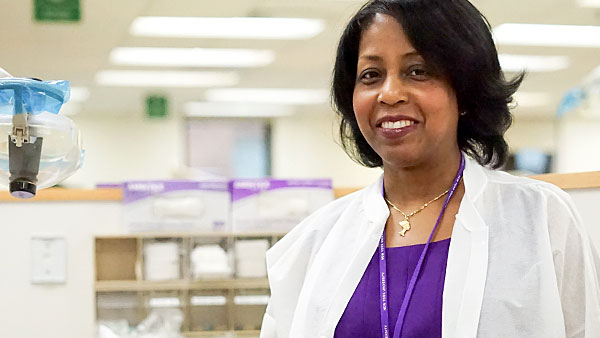 Listen Now to the I AM GPH Podcast
Community conversations from the New York University School of Global Public Health, from student internships to cutting edge faculty research and from alumni insights to the insider scoop on campus life. Subscribe now on Apple Podcasts, Spotify, Google Play or Stitcher Radio.

I AM GPH Podcast
EP83 Global Issues in Public Health Nutrition Niyati Parekh and Earlene Cruz
In this episode we speak with Niyati Parekh, Associate Professor of Public Health Nutrition at NYU GPH, and Earlene Cruz, the founder and Director of Kitchen Connection.org. We discuss a wide range of topics including how climate change and Non-Communicable diseases relate to food insecurity and malnutrition, and we hear about their recent course with the United Nations and the World Food Programme (WPF).
Request Information About Our Programs
Global Public Health Programs
Listen Now to the 5% and Falling Podcast
Explore the public health crises that are threatening our families, our communities and our collective future… and the people who have devoted their careers to analyzing, uncovering and inventing new solutions.

5% and Falling
Season 1 : Episode 6 : Domino
What happens when small events accumulate, build momentum and create an, unstoppable force? How can we put the lid back on pandora's box? In this episode, we bring you stories about people who study the world's most dangerous infectious diseases and how a group of brilliant minds in both government and academia are devoting their careers to tracking and preventing the next epidemic.
New STEM designation enables two-year work extension in U.S. for eligible international students
Learn More
Public Health Comes to 708 Broadway
Built in 1896 in the Northern Renaissance style, 708 Broadway has long been at the center of one of the most vibrant neighborhoods in New York City. Now part of the NoHo Historic District, it has undergone numerous transformations over the decades, the last of which will be the construction of the new home for the NYU School of Global Public Health.
Read More
Have Questions? We Have Answers.
Ranked One of the Best Grad Schools in Public Health
Fully accredited as a School of Public Health by the Council on Education for Public Health (CEPH) through 2024
Read More