REINVENTING
THE PUBLIC HEALTH PARADIGM
At the School of Global Public Health at New York University , we are preparing the next generation of public health pioneers with the critical thinking skills, acumen and entrepreneurial approaches necessary to reinvent the public health paradigm.
Dean's Welcome, Who We Are, Public Health in Action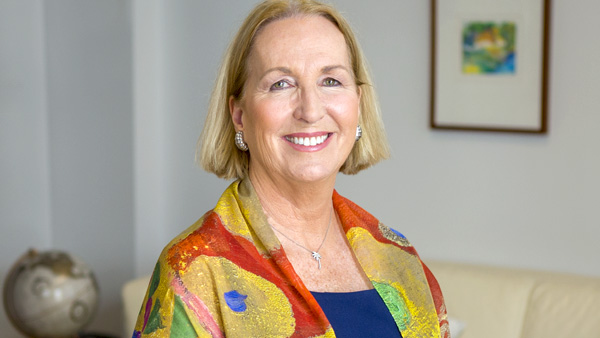 A Message from Dean Cheryl Healton
It has been said that New York City is "where the future comes to audition." Unbound by tradition, and much like the innovative and enterprising city in which our home campus resides, our school seeks to reinvent the public health paradigm by applying entrepreneurial approaches to public health crises.
Watch Video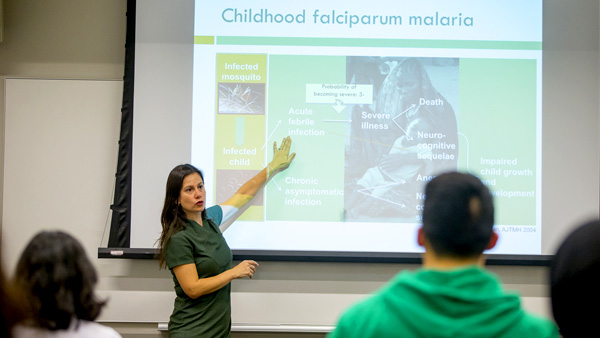 Who We Are
We employ a nontraditional, inter-disciplinary model to improve health worldwide through a unique blend of global public health studies, research and practice. Innovation is at the core of our ambitious approach, thinking and teaching.
 
Read More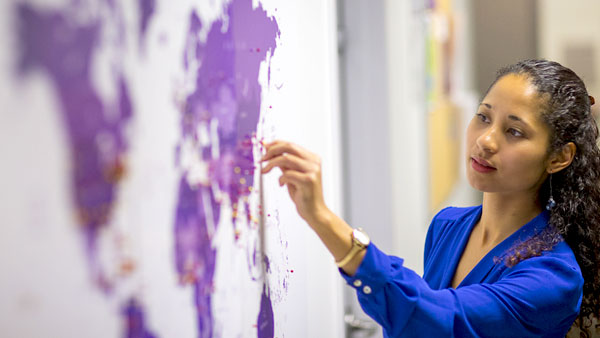 Public Health Careers in Action
Our alumni are working in 44 countries around the world with local health departments, not-for-profit and non-governmental organizations, ministries of health, and multilateral agencies like the United Nations.
Read more
12-1:30pm
CDUHR Chatty Wednesday Research Forum Series
665 Broadway, 11th Floor, Room 1111
Chatty Wednesday is an opportunity to learn some of the cool research endeavors CDUHR-affiliated investigators are working on.
View Event >
12:30-2pm
Biostatistics Professional Development Series: APE/Internship Panel Discussion
715 Broadway, 12th Floor, Room 1221
To kick off our Professional Development series for the Spring semester we will be hosting a panel discussion on the MPH-required Applied Practice Experience and internships that MS students have c
View Event >
10am-12pm
CDUHR Pilot Projects & Mentoring Core Grant Development Workshop: Integrating Conceptual Models and Theories
715 Broadway, 12th Floor, Room 1221
Theory serves as the structure and support for all aspects of your grant proposal and a clearly articulated theoretical framework significantly strengthens your application.
View Event >
Public Health Changemakers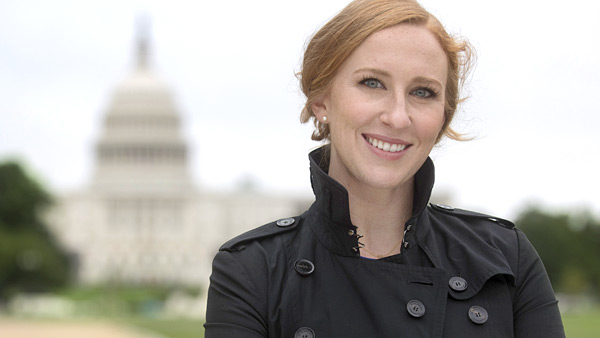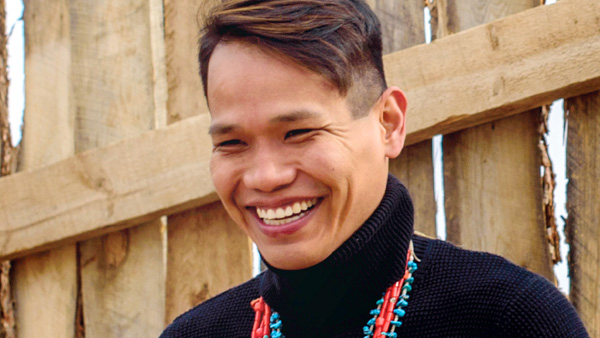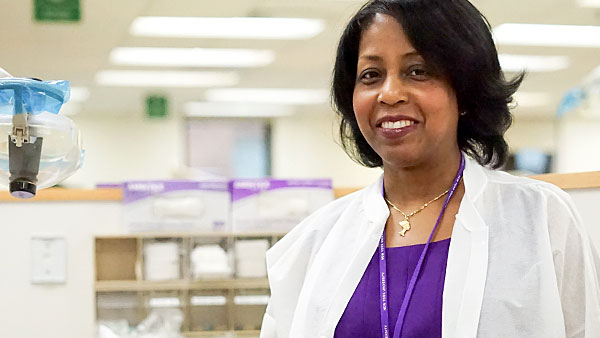 Listen Now to the I AM GPH Podcast
Community conversations from the New York University School of Global Public Health, from student internships to cutting edge faculty research and from alumni insights to the insider scoop on campus life. Subscribe now on Apple Podcasts, Spotify, Google Play or Stitcher Radio.

I AM GPH Podcast
EP76 Championing Harm Reduction with Danielle Ompad
Dr. Danielle Ompad is an epidemiologist whose work is focused in the areas of urban health, HIV, illicit drug use, and adult access to vaccines. With respect to illicit drug use, her work has spanned the entire natural history of addiction – from initiation to cessation, with particular attention paid to risk for infectious diseases such as HIV, hepatitis B and C, and STIs. She has primarily worked with people who use heroin, crack, cocaine, and/or club drugs. Join us as we discuss the concept of harm reduction, drugs in the workplace and tackling the opioid crisis.
Diversity at Public Health Schools Improves at a Crawl, Report Finds
"My being in academia is me trying to be a part of the solution of diversifying our faculty. And I hope when I walk into a classroom, I change how my students think a biostatistics professor looks." -Melody Goodman, Associate Dean for Research and Associate Professor of Biostatistics
Read More
The Science of Vaping
Dr. David Abrams (NYU School of Global Public Health) and Dr. Terry Gordon (NYU School of Medicine) investigate the science of vaping and recreate an experiment to display the effects of e-cigarettes vs traditional cigarettes.
Watch the interview with Dr. David Abrams
Request Information About Our Programs
Global Public Health Programs
Listen Now to the 5% and Falling Podcast
Explore the public health crises that are threatening our families, our communities and our collective future… and the people who have devoted their careers to analyzing, uncovering and inventing new solutions.

5% and Falling
Episode 1: Save 96
On average, 96 lives are lost everyday in the United States due to gun violence. By the time you've finished listening to this podcast episode, an average of 2 precious lives were ended. What can we do when the health of the public conflicts with the interests of the rich and powerful? In this episode we bring you stories about public health researchers and policy makers who are on the front lines of preventing gun violence, in communities, states, and hopefully, one day, our country. Thank you to our guests for this episode, Ted Alcorn and Renee Hopkins.
New STEM designation enables two-year work extension in U.S. for eligible international students
Learn More
Public Health Comes to 708 Broadway
Built in 1896 in the Northern Renaissance style, 708 Broadway has long been at the center of one of the most vibrant neighborhoods in New York City. Now part of the NoHo Historic District, it has undergone numerous transformations over the decades, the last of which will be the construction of the new home for the NYU School of Global Public Health.
Read More
Have Questions? We Have Answers.
Ranked One of the Best Grad Schools in Public Health
Fully accredited as a School of Public Health by the Council on Education for Public Health (CEPH) through 2024
Read More