REINVENTING
THE PUBLIC HEALTH PARADIGM
At the School of Global Public Health at New York University , we are preparing the next generation of public health pioneers with the critical thinking skills, acumen and entrepreneurial approaches necessary to reinvent the public health paradigm.
Dean's Welcome, Who We Are, Public Health in Action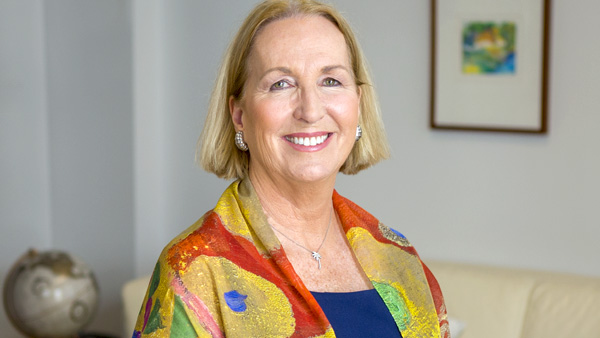 A Message from Dean Cheryl Healton
It has been said that New York City is "where the future comes to audition." Unbound by tradition, and much like the innovative and enterprising city in which our home campus resides, our school seeks to reinvent the public health paradigm by applying entrepreneurial approaches to public health crises.
Watch Video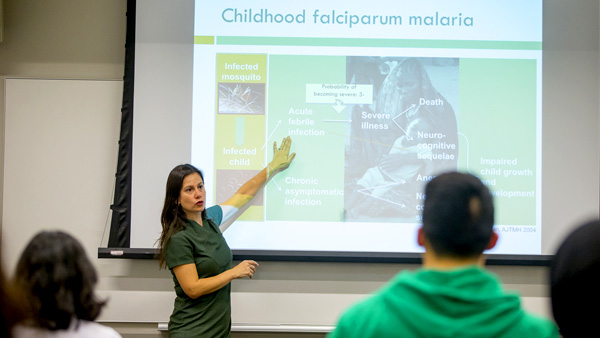 Who We Are
We employ a nontraditional, inter-disciplinary model to improve health worldwide through a unique blend of global public health studies, research and practice. Innovation is at the core of our ambitious approach, thinking and teaching.
 
Read More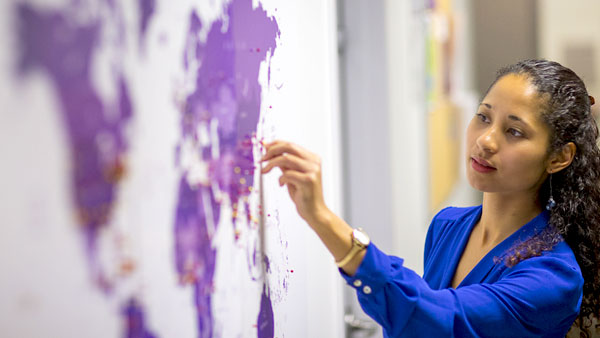 Public Health Careers in Action
Our alumni are working in 44 countries around the world with local health departments, not-for-profit and non-governmental organizations, ministries of health, and multilateral agencies like the United Nations.
Read more
6-8pm
Sip n' Stretch
726 Broadway, 7th Floor, GPH Lounge
5-7:30pm
18th Annual NYU Venture Showcase
Tisch Hall - Room UC-50, 40 West 4th Street, UC Level, New York, NY 10012
Come one, come all: The $300K Entrepreneurs Challenge at NYU is both an accelerator program and startup competition. Hosted by the W. R.
View Event >
10am-12pm
CDUHR Pilot Projects & Mentoring Core Grant Development Workshop: Research Design and Methods
715 Broadway, 12th Floor, Room 1221
Please join CDUHR for a Pilot Projects & Mentoring Core Grant Development Workshop on Research Design and Methods featuring Drs. Chuck Cleland and Maria Khan. 
View Event >
Public Health Changemakers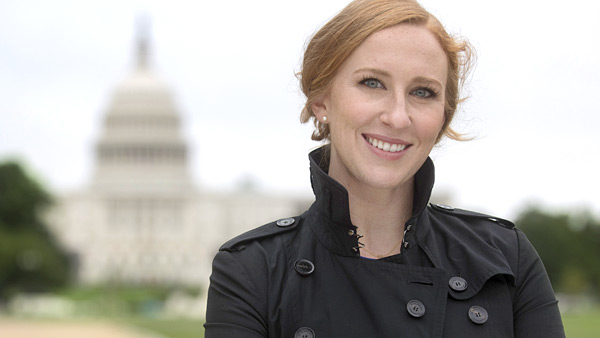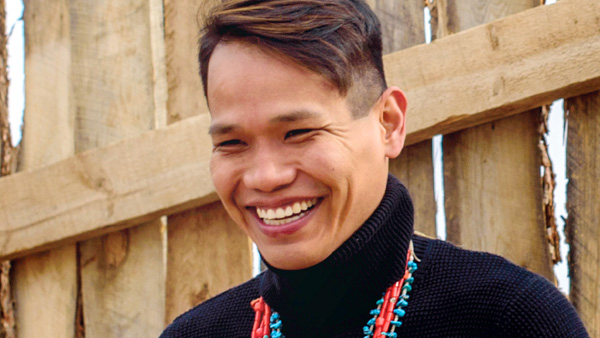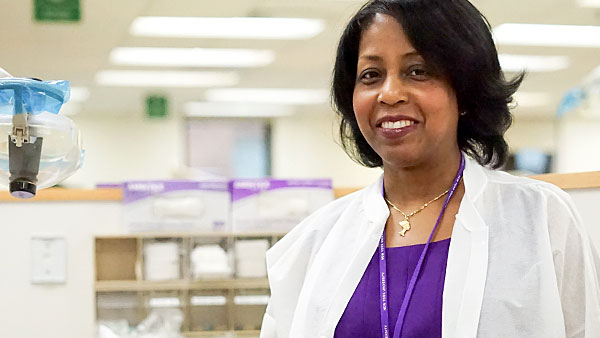 Listen Now to the I AM GPH Podcast
Community conversations from the New York University School of Global Public Health, from student internships to cutting edge faculty research and from alumni insights to the insider scoop on campus life. Subscribe now on Apple Podcasts, Spotify, Google Play or Stitcher Radio.

I AM GPH Podcast
EP79 Songs About Ebola and the Power of Radio in Global Health Communication with Dr. Carlos Chirinos
In this episode, we speak with Dr. Carlos Chirinos, a clinical music and global health associate professor at NYU. His research is at the intersection of public health, communication, and music, looking at how media narratives driven by music artists and music-based interventions contribute to engaging communities in disease prevention and control in the context of existing or potential health emergencies. He has been a key consultant for radio and music projects in Africa with funding from the World Bank, USAID, IDRC, and the Wellcome Trust. In 2015, Dr. Chirinos received an award from the White House Office of Science and Technology Policy, the Centers for Disease Control and Prevention (CDC), the U.S. Department of Defense, and USAID, to develop Africa Stop Ebola, a global music campaign to raise awareness about Ebola in West Africa.
New in the Wall Street Journal: How Doctors Stay Safe Battling Coronavirus
Dr. Jack Caravanos, Clinical Professor of Environmental Public Health Sciences, breaks down what's most important when it comes to choosing and wearing Personal Protective Equipment (PPE).
Watch Video
Tobacco settlement failures should guide talks on opioid case
Dean Cheryl Healton, who developed the award-winning anti-tobacco Truth campaign, believes those who sign off on any opioid settlement ought to heed a few lessons from the 1998 Master Settlement Agreement with Big Tobacco first.
Read More
Diversity at Public Health Schools Improves at a Crawl, Report Finds
"My being in academia is me trying to be a part of the solution of diversifying our faculty. And I hope when I walk into a classroom, I change how my students think a biostatistics professor looks." -Melody Goodman, Associate Dean for Research and Associate Professor of Biostatistics
Read More
Request Information About Our Programs
Global Public Health Programs
Listen Now to the 5% and Falling Podcast
Explore the public health crises that are threatening our families, our communities and our collective future… and the people who have devoted their careers to analyzing, uncovering and inventing new solutions.

5% and Falling
Episode 1: Save 96
On average, 96 lives are lost everyday in the United States due to gun violence. By the time you've finished listening to this podcast episode, an average of 2 precious lives were ended. What can we do when the health of the public conflicts with the interests of the rich and powerful? In this episode we bring you stories about public health researchers and policy makers who are on the front lines of preventing gun violence, in communities, states, and hopefully, one day, our country. Thank you to our guests for this episode, Ted Alcorn and Renee Hopkins.
New STEM designation enables two-year work extension in U.S. for eligible international students
Learn More
Public Health Comes to 708 Broadway
Built in 1896 in the Northern Renaissance style, 708 Broadway has long been at the center of one of the most vibrant neighborhoods in New York City. Now part of the NoHo Historic District, it has undergone numerous transformations over the decades, the last of which will be the construction of the new home for the NYU School of Global Public Health.
Read More
Have Questions? We Have Answers.
Ranked One of the Best Grad Schools in Public Health
Fully accredited as a School of Public Health by the Council on Education for Public Health (CEPH) through 2024
Read More