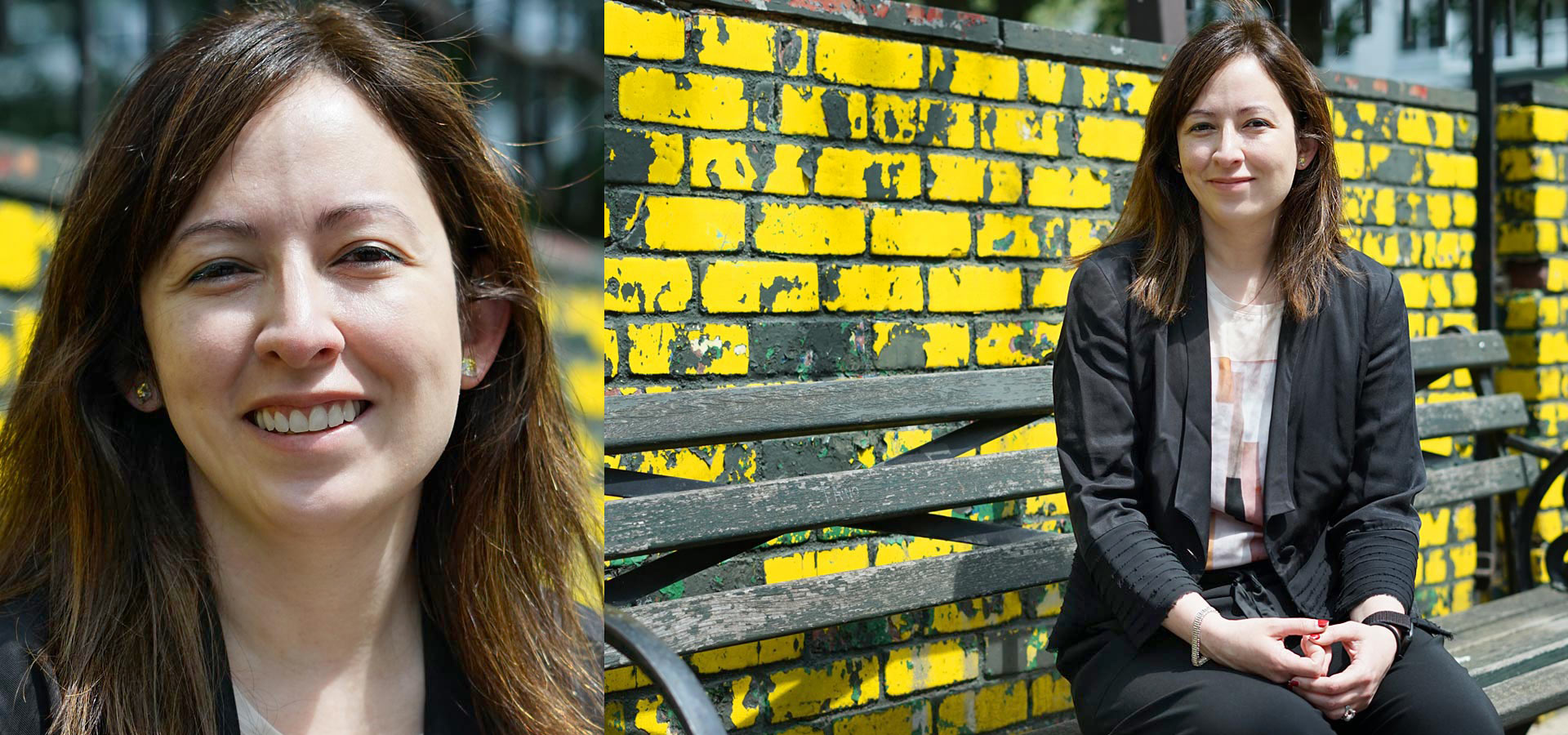 Celina Hanson, MPH '13, puts her pharmaceutical experience to work while stationed at UNICEF's Middle Eastern Regional office. She leads a team that works with countries, local governments, NGOs and partners to coordinate all the moving parts of vaccination programs. 
Practicing pharmacy for seven years, Celina recognized the obstacles underprivileged communities face when seeking access to medication. Local pharmacists often translate medical jargon and help patients navigate the system as healthcare grew more complex. In many communities, they are a free and convenient first line of care. Celina explains the goal is to improve global access to medication. Yet pharmacists remain an untapped resource rich with knowledge of medications, vaccinations, and more importantly the health, economic and education demographics of a community. Celina has made it her mission to bring pharmacists to the strategy table along with community and governmental stakeholders to microplan medication and vaccination distribution programs.
Celina came to GPH determined to see this mission through. She took full advantage of her GPH practicum experience and coursework in health economics to transform her pharmaceutical expertise into an invaluable tool for vaccine program implementation and monitoring. It's only fitting that we now find Celina working on Measles prevention and control as an immunization consultant for UNICEF. For a planning process as large as regional or country-wide immunization, there are several small details that are often overlooked. Celina uses cross-institutional communications to address these issues with questions such as: When and how are vaccines getting into the country? Is there special training for handling vaccines? What existing resources can reach and vaccinate children? What further resources are necessary to reach the unreached? What are the roles and responsibilities of all partners and are further partners needed?  The answers to these questions determine the actions of organizations like GAVI who fund access to vaccines, those who negotiate vaccine delivery, as well as local partners who tailor and disseminate culturally-appropriate education to communities.
UNICEF is able to negotiate with partners quite a bit, but we have a lot of respect for people in the country that are going through conflict. A lot of them are volunteers who are dedicated to helping people in need. UNICEF will assist them, do trainings, negotiate and help however we can. But, it's really people in the countries that are doing this really hard work.
To ensure efficient planning to reach the goal of vaccinating the hard-to-reach, Celina stresses the importance of active communication, a task that is all too familiar to her. The daily life of a pharmacist requires establishing a connection with patients and other healthcare providers. All in conjunction with assessing, monitoring, and modifying medications or medical advice. 
Celina believes that like her, pharmacists have a distinct advantage in maintaining open discussions between partners and stakeholders that keep the systems of immunization programs intact. She vows to continue to mentor pharmacy students seeking to make a bigger impact; encouraging them to use their comparative advantage in organizations like UNICEF, NGOs, or even within governments.