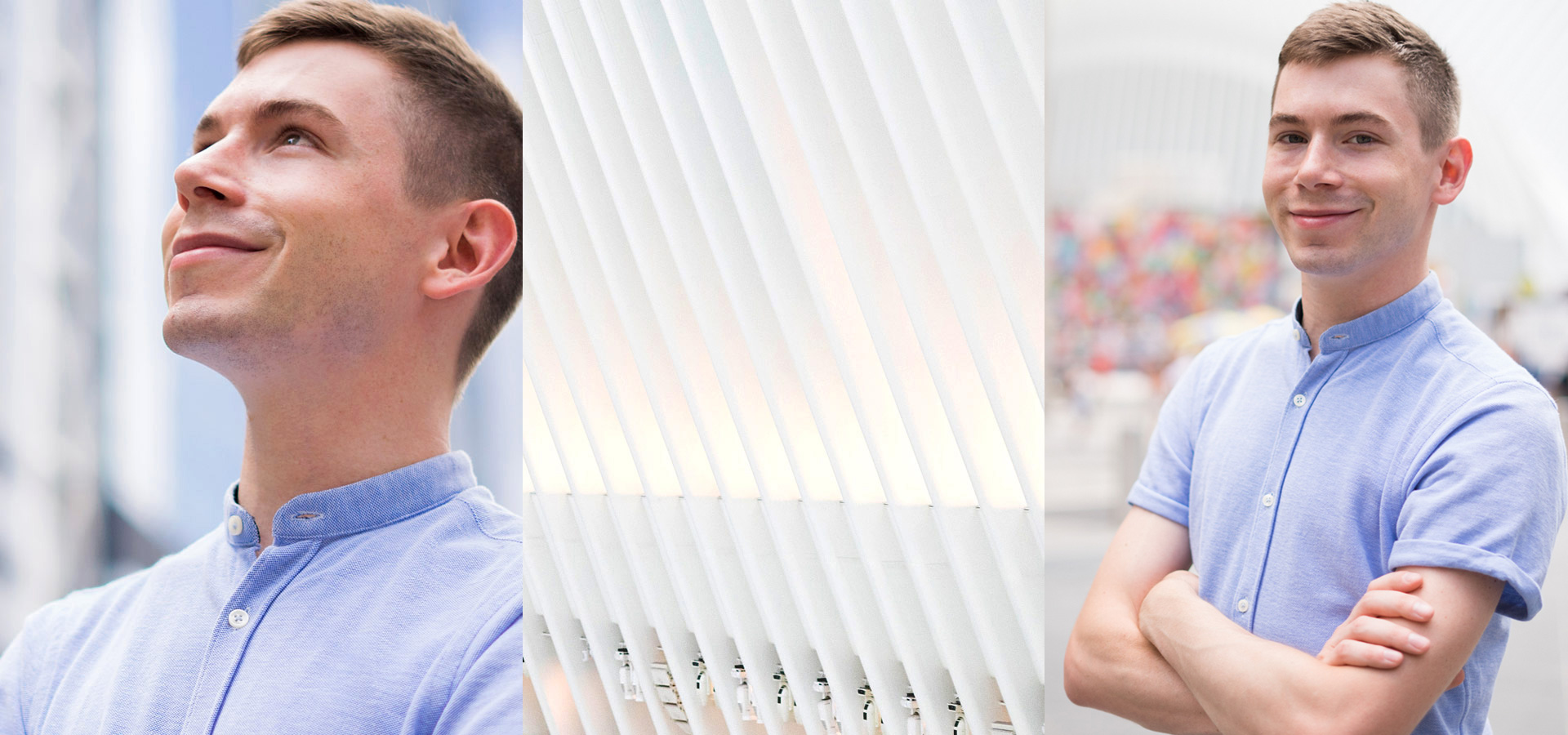 Charlie Ferrusi, MPH '15, came to GPH aspiring to carry on the fight against HIV/AIDS. By making the most of his GPH coursework and networking with faculty and fellow students, he came to a deeper understanding of the struggles of living with HIV/AIDS and the importance of community-based support.  Now he's employed as a program manager for the New York State Department of Health at the AIDS Institute, using the power of the government to make lasting change as an activist from the inside out.
Working on initiatives such as the Ending the Epidemic (ETE) initiative, it became clear to Charlie that the challenges were great. Outside of New York City, there's still a great deal of homophobia, transphobia, racism, and HIV-related stigma that impede access to treatment and preventive measures such as pre-exposure prophylaxis (PrEP).  With the goal of an end to the epidemic by 2020, Charlie joins with community stakeholders to educate, reduce the incidence of infection, and improve inclusionary efforts.
At the same time, Charlie has partnered with the Elton John AIDS Foundation to start The Link Project. Based in the Hudson Valley, its goal is to create HIV and LGBTQ-centered programming and foster relationship building among LGBTQ people from across generations. Focused on the well-being of people living with HIV/AIDS, the program aims to support long-term survivors who suffer from isolation and loneliness due to stigma. Charlie believes that the project is a great way to network, build relationships, and to learn from older generations about the AIDS epidemic and LGBTQ history. The Link Project is a program of OutHudson, where Charlie serves on the Board of Directors.
If folks did this when their friends and family members were dying, and they're still doing this work now, there's no reason why I can't keep pushing for decades and decades.
Inspired by the perseverance of his predecessors, Charlie vows to fight by continually learning, reaching out to neglected populations, and encouraging others to become involved with HIV/AIDS work to help end the epidemic. He works and serves as a community organizer in both the Hudson Valley and New York City, where he supports various HIV and LGBTQ service organizations.
---
Listen to more of Charlie's story on the I AM GPH podcast:

I AM GPH
EP14 Ending the Epidemic by 2020 with Charlie Ferrusi
EP14 Ending the Epidemic by 2020 with Charlie Ferrusi
In this episode, we talk to an NYU GPH Master of Public Health alum, Charlie Ferrusi. Charlie graduated in 2015 and currently works as a program manager at the New York State Department of Health, AIDS Institute. Charlie discusses his work on the campaign ending the epidemic. He shares his experiences about life after graduation and numerous opportunities available to students. Finally, Charlie talks about his experience being interviewed by CNN's Sanjay Gupta about PrEP.