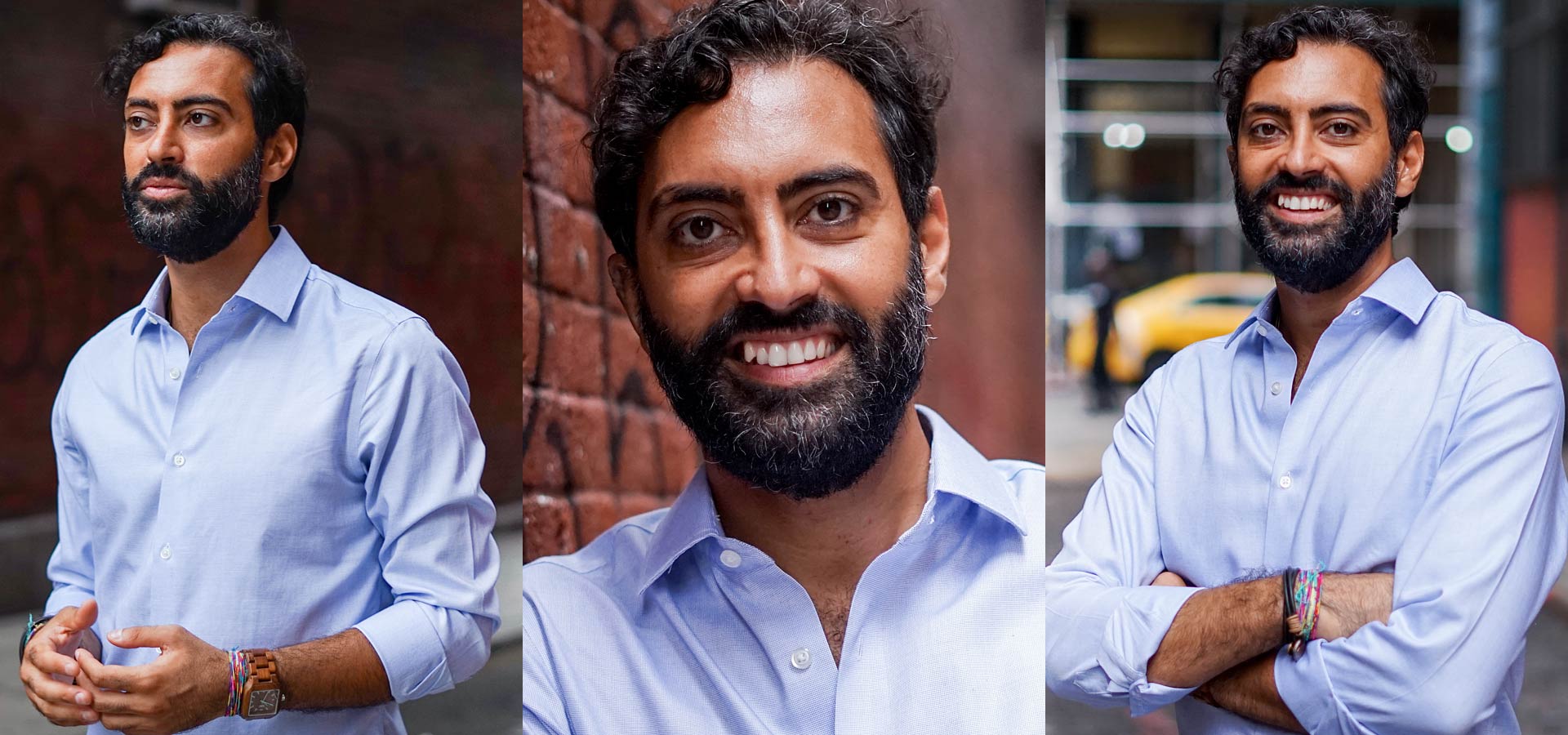 Andrea's professional path began in his native Italy; he built on his lifelong interest in biology by training at a hospital in Bologna and earning a master's degree in pharmacology there. He conducted research in virologic monitoring and worked on studies in chemo-prevention through nutrition, adding a credential in healthcare policy and management from a school in Milan. He also spent two years as a project leader for Johnson & Johnson, marketing medical devices for diabetics and innovative telemedicine software.

Like many public health professionals, Andrea wanted to expand the impact of his work from a "micro" to a "macro" level, so he enrolled at NYU and graduated with his MPH in global health leadership. In addition to his coursework, he worked as a student ambassador and a graduate assistant — eventually becoming so integral to the Office of Student Affairs that he was hired full time as assistant director.
My personal philosophy is that advisors must contribute to the student development in all forms, fostering their academic and personal growth. This extends beyond connecting students to campus resources. An advisor must advocate for students and support their future planning, helping students navigate transitions throughout their academic careers.
Andrea's position fits well with his desire to contribute to the greater good and practice public health on a large scale. Conducting research and increasing sales are fine pursuits, but he was searching for attachment to a more noble cause. Now he has a career that's focused on doing meaningful work — nurturing and guiding the next generation of public health leaders.

He escorts students around campus in the heart of Greenwich Village, providing tips and tricks on navigating the neighborhood and the city. He offers recommendations on which classes to take and which internships to apply for. He suggests student clubs, extracurricular events and cultural highlights in the Big Apple — all to round out their NYU experience.

And after two years, when those same students are heading down the homestretch in their last semester before graduation, Andrea helps pave the way to new careers by publicizing job openings, facilitating contacts between job seekers and job creators, and supporting alumni networks.

As a transplant from Italy, Andrea is especially knowledgeable about the administrative labyrinth that international students must navigate, and he works closely with the Office of Global Services to unravel snarls around visas, travel and immigration regulations. At the same time he bolsters the success of every student, helping them keep their balance between term papers and parties, and tuning in to their physical and mental health. One day he's offering respite in a stress-free corner of his office, the next day he's accompanying someone to the Student Health Center for a wellness check.

Because Andrea travelled the same road as current students just a few years ago, he has invaluable insight into how he and his colleagues can serve students best. He contributed many innovations to the Student Affairs office, including career fairs, the Public Health Post for job and internship listings, career panel discussions, research expos, and a wide array of student clubs.

In the future Andrea hopes to pursue a DrPH, with an eye to practice and teaching, so he can continue on a track toward leadership in higher public health education. But for the time being, you can find him in the student space at GPH, offering a sympathetic ear and a wealth of knowledge, eager to shine a light on whatever pathway a student is on and ready to escort them towards their future in public health.
As a former international student, I understand the special needs of those students who are not from the U.S. or those who pursue study abroad opportunities. GPH is an example of an institution with dedicated space and activities that exposes students to diversity in educationally purposeful ways.