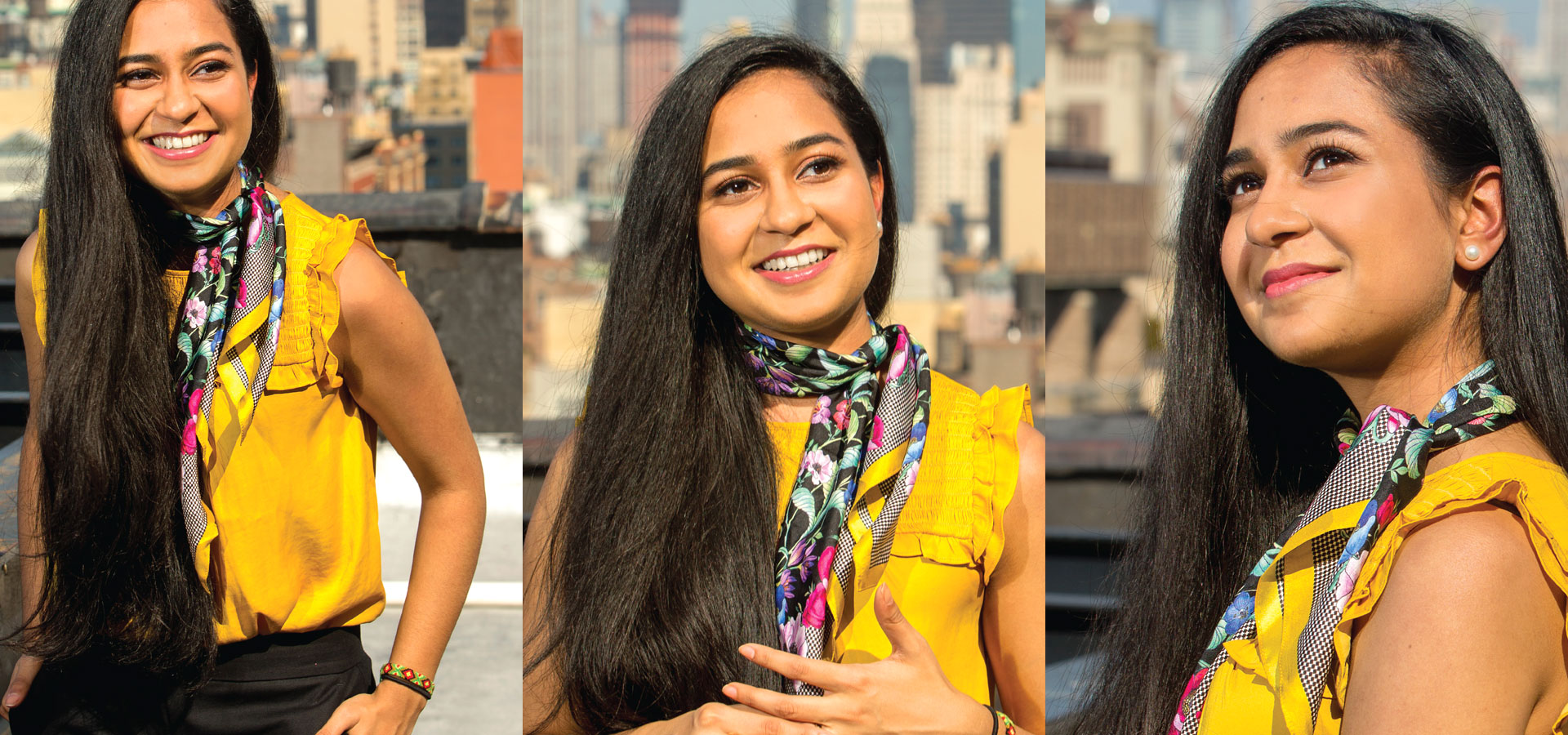 During a study abroad course in Italy, Mehreen Arif focused on mental health among refugee populations. Her studies shed light on the toll that overcrowding, conflict, and violence take on migrants throughout the Mediterranean region, and she made it her mission to advocate for improved health among refugees. Upon her return to New York Mehreen received the NYU Gallatin Global Fellowship in Human Rights, assessing depression and posttraumatic stress disorder among Tibetan refugees in Kathmandu, Nepal. She worked closely alongside GPH's nonprofit partner, HealthRight International, to increase access to mental health services at Friends of Shanta Bhawan Nepal (FSB).
"We have to be culturally cognizant of the areas where we work. There's still a lot of stigma surrounding mental illness that needs to be addressed, and that's where human rights work comes in."
Mehreen conducted over 40 interviews with Tibetan refugees, who shared the stories of their migration and the depression and trauma they endured. She also shadowed physicians at FSB's local clinic, and in her spare time embraced being in South Asia—her home continent—after five years away. Today, Mehreen continues to promote the health and human rights of refugees. She's currently a research analyst in mental health for New York City, and she still works with HealthRight International, analyzing her research findings from Nepal and learning more about the effects of geopolitical and cultural upheaval on the health of refugees worldwide. The fellowship was Mehreen's way of contributing to a ripple effect of improvements, and playing her part to raise awareness and change the way society thinks about refugees and mental health.
---
Listen to more about Mehreen's story with this episode from the I AM GPH podcast:
EP11 Mehreen Arif, NYU Gallatin Global Fellowship in Human Rights Recipient
In this episode we talk to Gallatin Award recipient Mehreen Arif, who is a Master of Public Health student in the Global health concentration at NYU GPH. She shares powerful stories of her summer research experience working with Tibetan refugees in Kathmandu, Nepal. Mehreen also gives advice on how to apply to the Gallatin fellowship award, and shares what she learned and had to unlearn from doing research she had never done before.