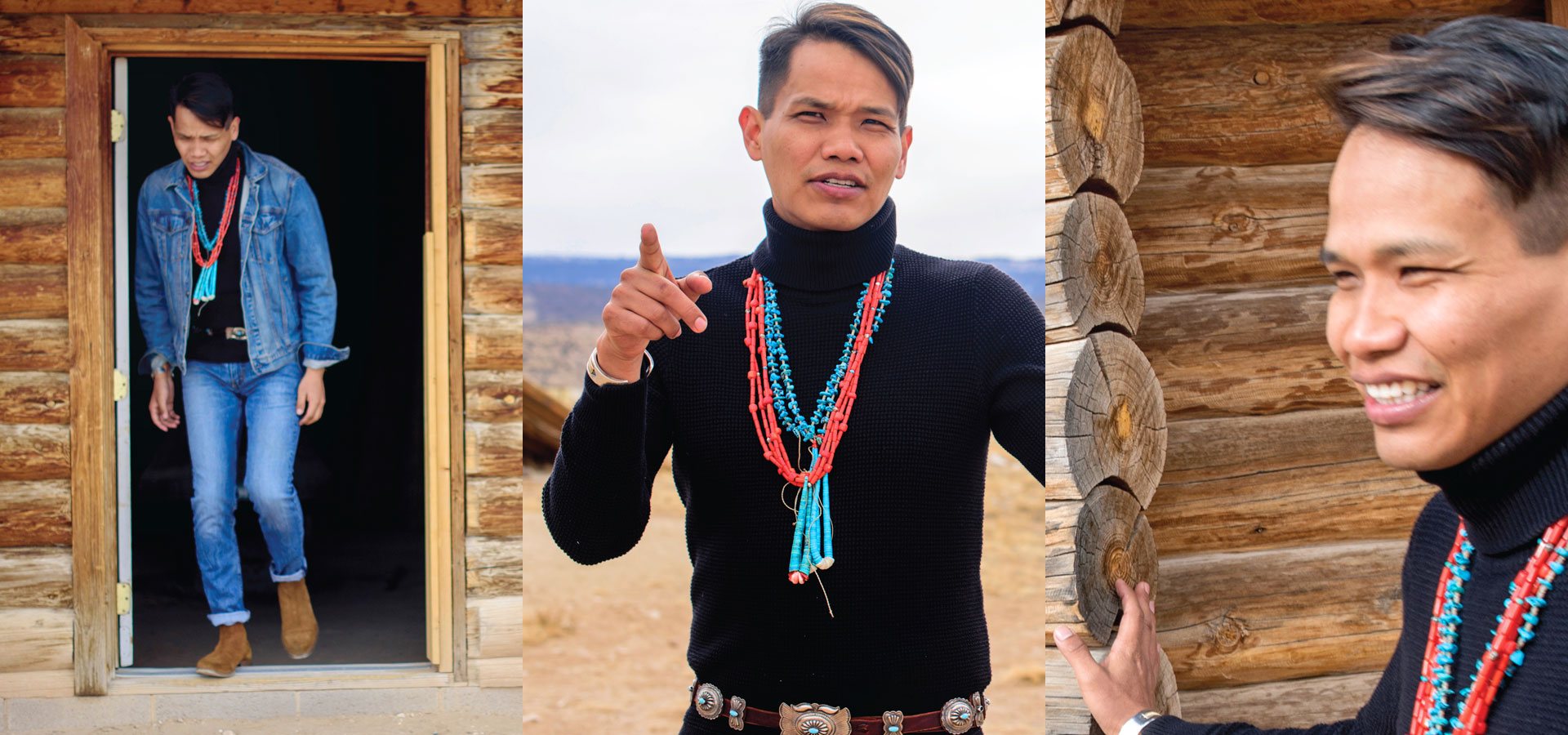 Originally from the Navajo Nation in Naschitti, New Mexico, Alastair Bitsoi, MPH '17 is an award-winning news reporter for Navajo Times and an advocate for healthy living among his people. Alastair has put his GPH degree to work in Salt Lake City, Utah, as a communications coordinator with Utah Diné Bikéyah, a nonprofit that works toward the healing of people and the Earth by supporting indigenous communities in protecting their culturally significant ancestral lands, including Bears Ears National Monument.
While it is easy to be hypnotized by the New York City skyline, which features thousands of high-rises... I make sure to remember my story. To succeed in this global society, you have to love who you are—physically, mentally, spiritually, and emotionally—and love where you come from. Embracing your truth leads to success, at least for me it has.
Using the expertise on policy and public health issues he learned at NYU, Alastair has conducted research on a wide variety of public health projects across Indian Country. He has attended the Centers for Medicare and Medicaid Services (CMS) Tribal Technical Advisory Group meetings; conducted research on opioids and mental health issues for the Substance Abuse and Mental Health Services Administration (SAMHSA) Wellness Initiative; and coordinated communications in assisting with the Native youth roundtables for the Center for Native American Youth (CNAY). Alastair serves as a role model for American Indian and Alaska Native youth, and is a proponent of mentoring them to pursue higher education.