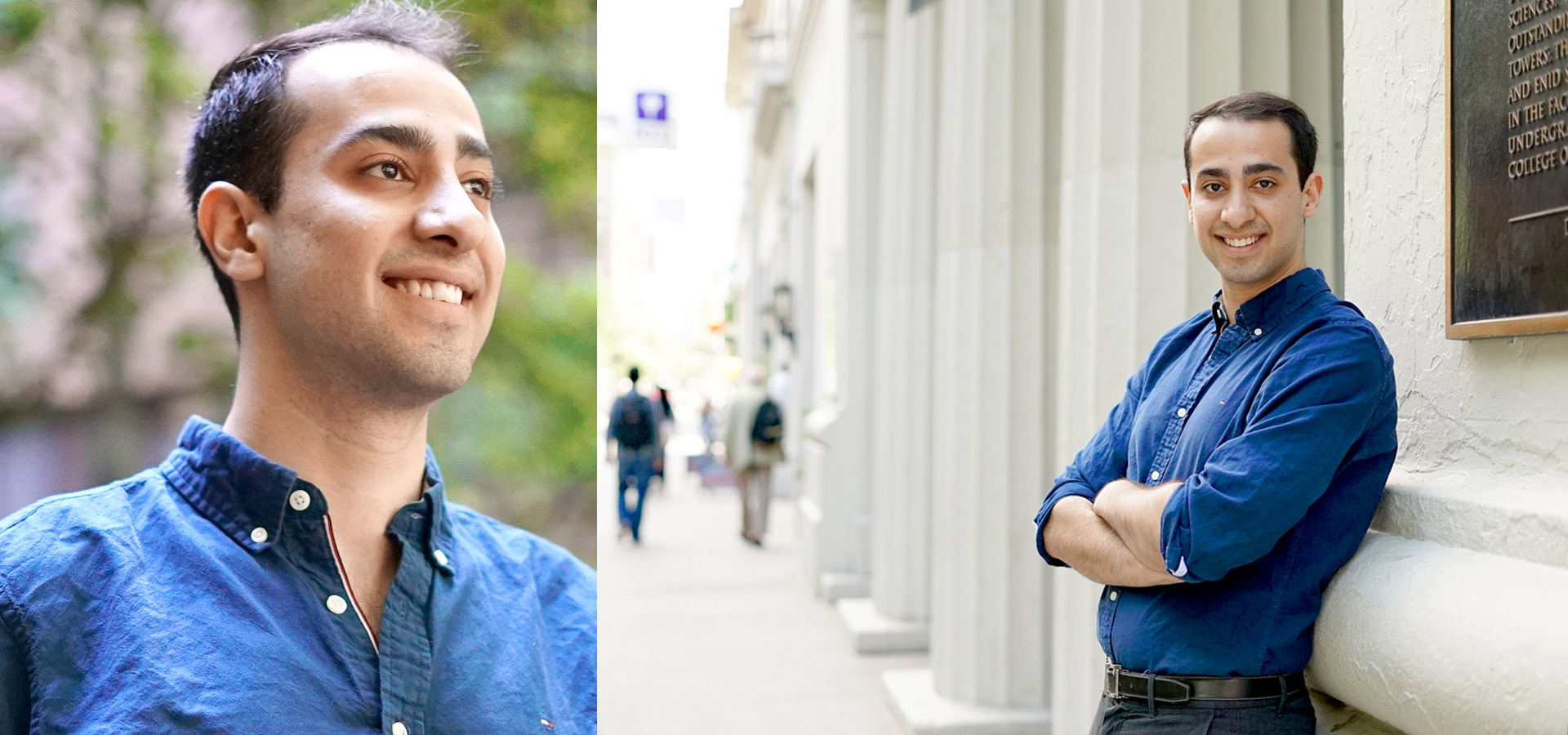 Semran Thamer, BS '18, has a life history that's quite the read. As a child refugee from Iraq who spoke little to no English, Semran watched as a social worker helped his father find an apartment and a new job to support his family. Impressed by how the social worker opened doors to his family's success, he wanted to do the same for others. He enrolled at New York University as a pre-medicine student and volunteered at Bellevue Hospital as a social worker, ensuring clients' needs were properly assessed and providing resources for housing and employment.
He also worked as an Emergency Medical Technician where the majority of his calls were drug-related cases. Over and over again he treated patients, only to see them back on his truck within a short time. It dawned on him that their problems went beyond medical treatment. He saw how social work can address issues outside of the clinic, and he learned that both the clinical and social aspects of health must be addressed to create a lasting impact in the community.
Health is always at the center of concern with anyone, and having the opportunity to go in there and bring someone out of a situation, no matter where they are from or where they are, and treat them medically, is a very big opportunity.
Semran aspires to become a family physician who looks beyond an illness to how a patient's lifestyle plays a critical role in well-being. "I understand that every individual has their own set of circumstances" he says. He aims to identify these circumstances and direct his patients to the resources that will help them find jobs, housing, and food when necessary. He would like to continue working in NYC, where he believes he can make the greatest impact in the lives of people from all over the world.
Until then, Semran continues to collaborate with a co-worker and capitalize on the NYU alumni network to fill resource gaps with digital social work. They created SocioConnect, which was launched in February 2018. It's an app that allows anyone to create a profile and answer questions that will generate a list of resources and instructions in one comprehensive platform. The app can also be used by physicians and social workers on behalf of their patients/clients.
---
Listen to more of Semran's story on the I AM GPH podcast:
EP27 The SocioConnect App with Semran Thamer
In this episode, we speak with Semran Thamer, a recent graduate of the public health undergraduate program. We learn about his background as an Iraqi immigrant to the United States and the social needs of immigrant populations. He discusses his experiences through this lens and how it inspired him and a group of other NYU students to design a social services app called "SocioConnect" which helps low-income individuals connect to various social service needs.