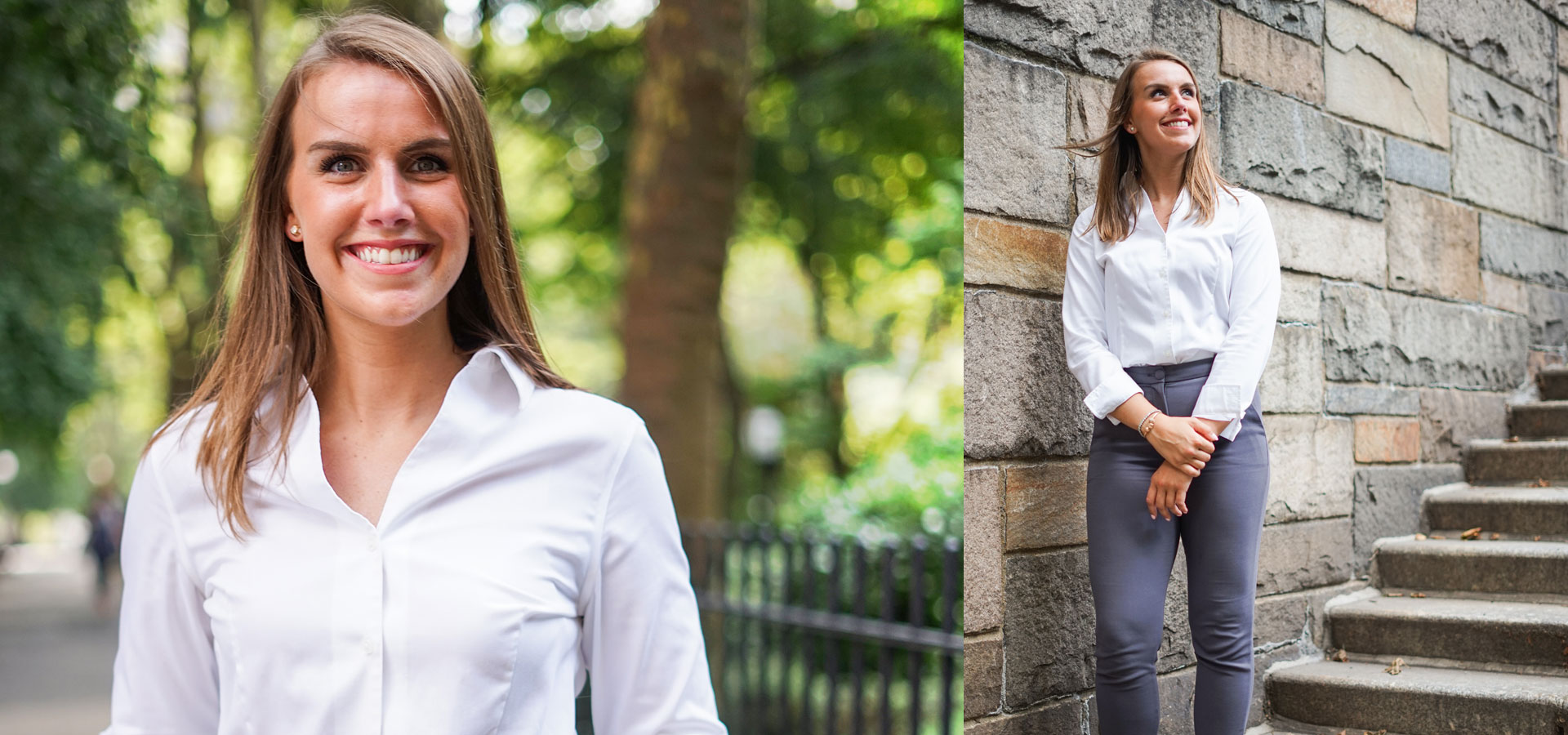 In 2016, Brittany Wolf was diagnosed with lupus, a systemic autoimmune disease that is extremely unpredictable and can affect any part of the body. "At first I got down, but then I got involved. What can I do about it?" she asked herself.
Brittany answered her own question and discovered through will and self-determination that she had many things she could do to help others with lupus and chronic illness, and she got to work.
After her diagnosis, she joined the Lupus Foundation of America, became a founding member of its Young Leadership Committee, and was a part of its first cohort of Community Ambassadors—a dedicated corps of volunteers raising awareness and educating the public about lupus. Through her own experiences with lupus, Brittany was giving a voice and hope to other patients coping with this life-changing health issue.
In 2017, Brittany enrolled in GPH's Master of Public Health program. The Health Policy and Management concentration is where she discovered the seed of her future career in public health. She gained competencies in business, population health, and health policy to tackle disease at a systems level. Beyond a solid foundation in policy and healthcare systems, NYU gave Brittany individualized support and mentoring "I felt like I could speak to my professors, and that my opinions were valued. They gave me the confidence to propose new ideas and challenge the status-quo." 
Today, Brittany brings that same speak-up attitude and self-assuredness to brainstorming sessions with thought innovators at Pfizer, where she is director of the Oncology Global Scientific Publications and Communications team. There she leads medical communications initiatives that help doctors and patients make better, more informed decisions about their health.
"Pfizer is truly looking out for people just like me, and that's what motivates them to go to work everyday. It is a unique position and a privilege to be able to put my patient perspective into my professional work, especially in a field like oncology where treatment decisions are so time-sensitive. I view what I went through as a blessing in disguise."
Brittany graduated and is working with one of the leading pharmaceutical companies in the world. She still feels like a part of the NYU community and knows how important that relationship is to her. "NYU is still behind me and is still there for me. It's ongoing."
Brittany is healthy now, and more passionate than ever to use her knowledge and experiences to help others.  "If it wasn't for the drugs developed by the pharmaceutical companies, I wouldn't be here today. They saved my life and gave me peace of mind every day."