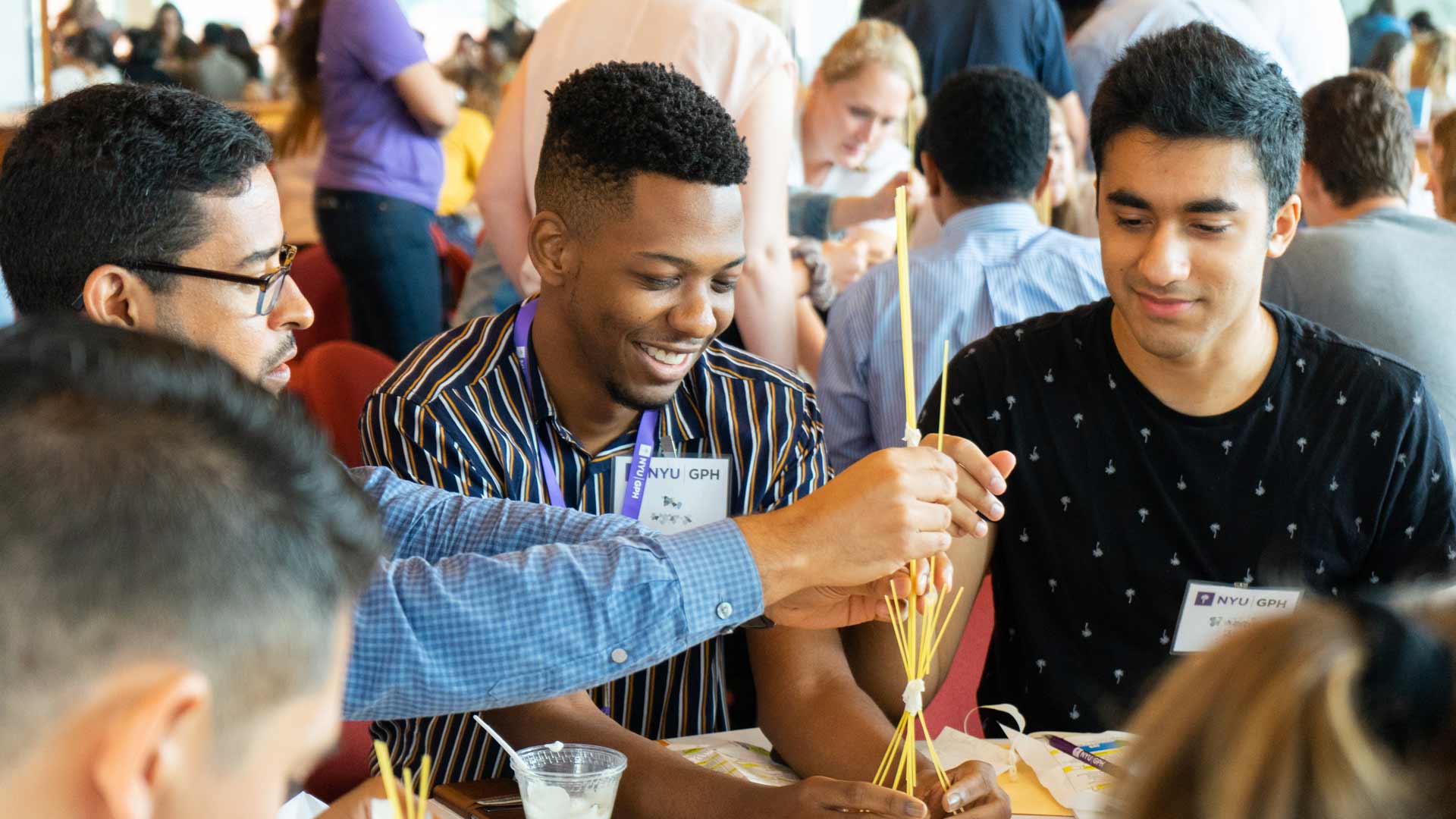 The GPH Office of Student and Alumni Affairs welcomes you to NYU School of Global Public Health!
We are very proud to count you as a member of our community. We look forward to meeting you and working together over the next few years. Our office is dedicated to working with you as you progress through your studies. We invite you to see us as your resources: from program advising to connecting you to the vast array of GPH and NYU resources.
Our orientation event is when we formally welcome new students to our community.
We designed our series of activities and resources to best prepare you for the beginning of your first term at GPH and to get the best possible start to your graduate degree journey.
This is why it is important for you to attend our orientation, as it is a mandatory event for incoming graduate students (MA, MS, MPH, PhD) enrolled in an in-person degree program at GPH. 
The first portion of orientation is designed to build our community through team building activities and workshops. This allows you to learn more about your future colleagues, working on interdisciplinary teams, and the resources provided to support you throughout. 
The second portion of orientation is designed for you to meet with your academic departments and learn more about your concentration and specific degree requirements.
We host orientation for both spring and fall admissions, typically the week before classes begin. Specific dates will soon be determined and posted on this page.
---
Additional details for specific programs
➪ Online/Certificate students 
You are not required to attend this orientation. You will soon hear from your program's chair or advisor regarding advisement and specific onboarding information for your program. 
➪ International Students
In addition to this orientation you will also be invited to attend an International Student Orientation hosted by The Office of Global Services at GPH. More details will be sent to you via email.
➪ Doctoral Students 
In addition to this orientation you will also be invited to attend a Doctoral Student Orientation, hosted by Dr. Niyati Parekh Director of Doctoral Studies.
☛ IMPORTANT NOTE | Please be sure to check this website through the winter and summer months for orientation dates.
Do you have questions or concerns? Contact us!