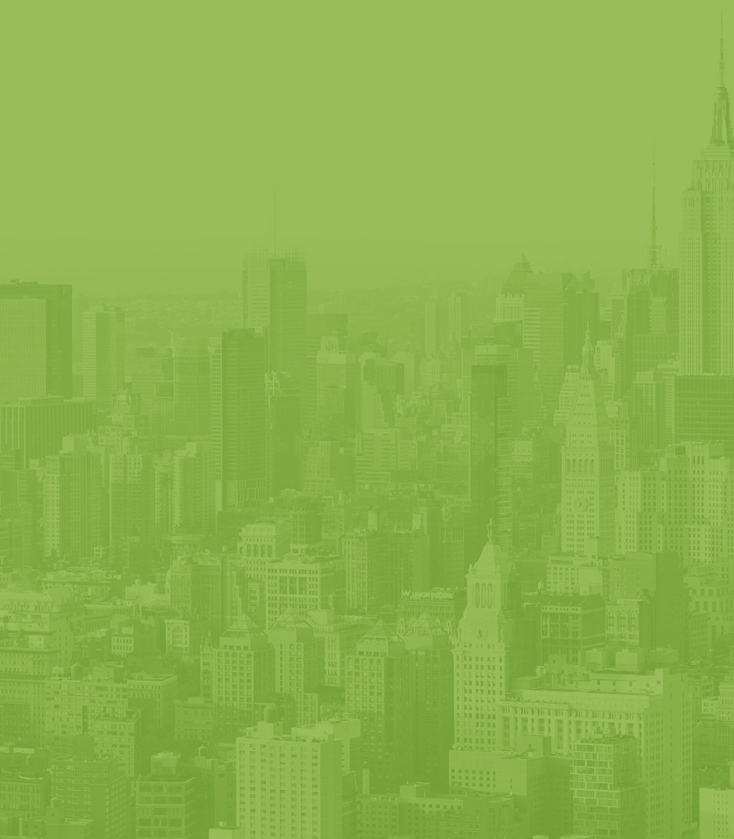 SEED Lab
The Socioeconomic Evaluation of Dietary Decisions (SEED) Lab is a research collaboration between the NYU School of Medicine and the NYU School of Global Public Health that aims to combat obesity, reduce health disparities, and impact international and domestic food policy by informing policymakers and organizations in the US and global communities with empirically-supported guidance on improving the world's diet.
About the Lab
SeedProgram's areas of study relate to food policy, food marketing, corporate behavior, and health disparities. Sample research includes analysis of celebrity food and beverage endorsements targeted toward youth, political expenditures relating to nutrition policies, food and beverage advertising targeted to minority youth, and the effects of marketing partnerships between food and beverage products and sports brands. These researches help to evaluate the association between the food environment and diet related chronic disease. Moreover, they will enhance our understanding of the food marketing techniques and their impact on consumer behavior. Thus, helping the policy makers to tailor suitable food policy to prevent obesity and diet related chronic disease. SeedProgram also partners with related organizations to develop fact sheets, infographics, policy briefs, and grant proposals.  One of the main goal of the lab is to create an environment for both graduate and undergraduate students where they can engage with research and develop their qualitative and quantitative research methods and skills such as literature reviews, grant writing, collecting and analyzing data.
Overview of Projects
Impact of Racially Targeted Food and Beverage Advertisements on Adolescent Health:
Obesity is one of the most complex and costly public health problems in the United States, and food marketing has been identified as a significant driver of obesity. This project will examine the impact of racially-targeted food and beverage advertisements on the dietary choices and food and beverage product perceptions of adolescents' ages 12-17 years.
Beverage Price and Availability Study:
Sugar-sweetened beverages (SSBs) are linked to several unhealthy outcomes in both adults and children. Beverage companies appear to market the SSBs to youth, communities of color, and low-income neighborhoods. This project will evaluate the overall availability and average prices of beverages in New York City and by neighborhood.
Examining Social Media-Based Food and Beverage Marketing:
The food companies' presences in the social media have been increasing significantly in the past 10 years. Food marketing has a strong association with obesity. Therefore, this project will study the quantity of the food advertisement in Social Media and the quality of the marketed food.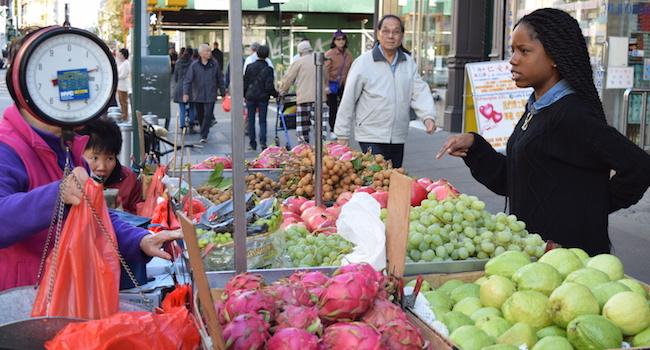 Our Team
Dr. Marie Bragg, PhD, Principal Investigator: Dr. Bragg is an Assistant Professor in the Section on Health Choice, Policy and Evaluation in the Department of Population Health at the NYU Medical School. She also has a faculty appointment at the NYU School of Global Public Health. Dr. Bragg's research interests focus on identifying and affecting environmental and social factors associated with obesity, food marketing, and health disparities. Recent studies have examined the impact of racially targeted food and beverage marketing on adolescents; catalogued the food and beverage industry's use of music celebrity and professional athlete endorsements in promoting unhealthy products; evaluated various marketing techniques used on packaged foods in supermarkets and outdoor advertisements; and assessed how labeling and intrapersonal and social factors that influence food and beverage preferences. Her research is funded by the NIH Early Independence Award, a High-Risk, High-Reward grant mechanism from the Office of the Director at the NIH. She has also testified on various food policy proposals within the NYC Council, NY State Assembly, and NYC Department of Health.
Prior to joining NYULMC, Dr. Bragg completed an APA-accredited clinical internship at Albert Einstein College of Medicine/Montefiore Medical Center where she conducted individual and group psychotherapy and psychiatric assessments in a variety of settings (e.g., outpatient clinic, inpatient unit, emergency room, substance abuse program, transplantation center, etc.). She holds a doctorate in Clinical Psychology from Yale University.
Dr. Bragg is also passionate about mentoring and teaching the next generation of public health researchers and practitioners, with an emphasis on developing culturally diverse student research teams and working with first generation students and young women in science. She has co-supervised over 100 undergraduate, masters-level, and graduate students since 2006 and received the Yale University Psychology Department Teaching Award and Yale University Jane Olejarczyk Award for her role in teaching and mentoring students.
Alysa Miller, MPH, Research Coordinator: Is the Research Coordinator of the SeedProgram. Prior to her holding the Research Coordinator position, she was the Lab Coordinator and Associate Director of Research for the Food Policy team while earning her MPH at the NYU School of Global Public Health. She additionally holds a Bachelor of Arts in Psychology from the University of Michigan. During her undergraduate career, she spent a semester abroad in the Dominican Republic studying health, nutrition, and the environment, and she also served as a research assistant in two psychology labs. Alysa has also spent time working at the NYU Student Health Center in the Health Promotion Office putting together nutritional information for students, as well as working as a Corps Member in a low-income preschool based in Manhattan for AmeriCorps. Alysa's current research interests include determining the effects of food marketing on minority youth and finding ways to improve nutritional food access and availability particularly in minority and underserved communities.
Yrvane Pageot, Program Coordinator: Completed her degree in Psychology at NYU and was pursuing the pre-medical track. Most recently, she has served as a research assistant at the NYU Stern Center for Behavioral Research. Yrvane enjoys working with kids and volunteered at the GO Project helping children with math and literacy. Her research interests include child health disparities and food marketing.
Tenay Greene, Program Assistant: Graduated NYU studying Global Public Health and Sociology in the spring of 2017. Previously, she was involved in social-psychology research assessing the effects of visual attention and mindset on self-control decisions pertaining to healthy and unhealthy foods. She has also volunteered for Peer Health Exchange, a program that provides comprehensive health education to underprivileged schools. Tenay is interested in researching obesity at a population level, specifically in underprivileged communities.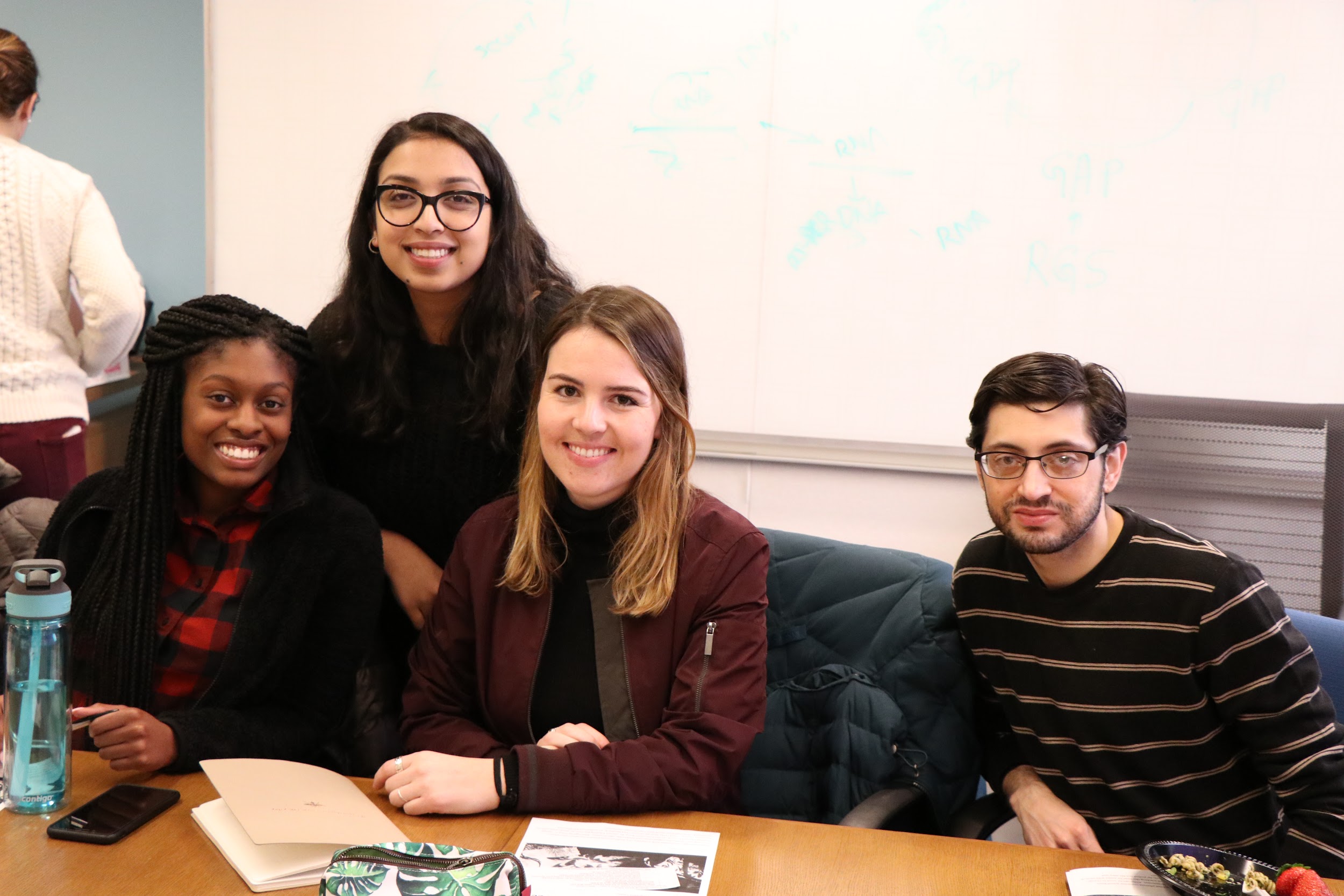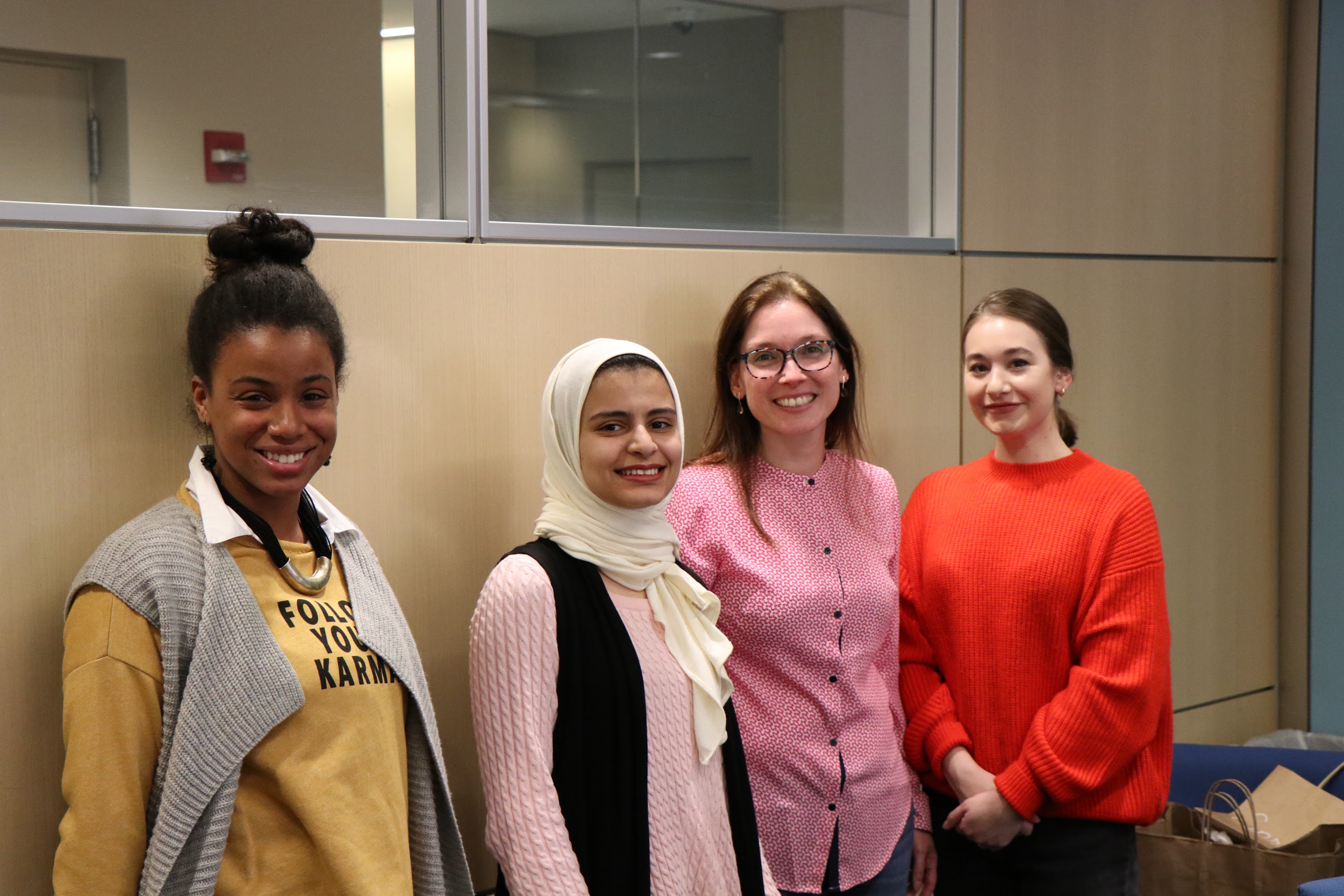 Resources
Website: http://nyuseedprogram.org/
Twitter: @NYUSEEDProgram
Facebook: @NYUSEEDProgram
Youtube: SeedProgram at NYU
Instagram: nyuseedprogram
NY Times Planet Fat Series - https://www.nytimes.com/series/obesity-epidemic
5% and Falling Podcast - Episode 5: Hypnosis
Marion Nestle's Food Politics - https://www.foodpolitics.com/
NPR's The Salt: What's On Your Plate? https://www.npr.org/sections/thesalt/
Books: Fast Food Nation (also a documentary), Omnivore's Dilemma, Salt Sugar Fat, Food Politics