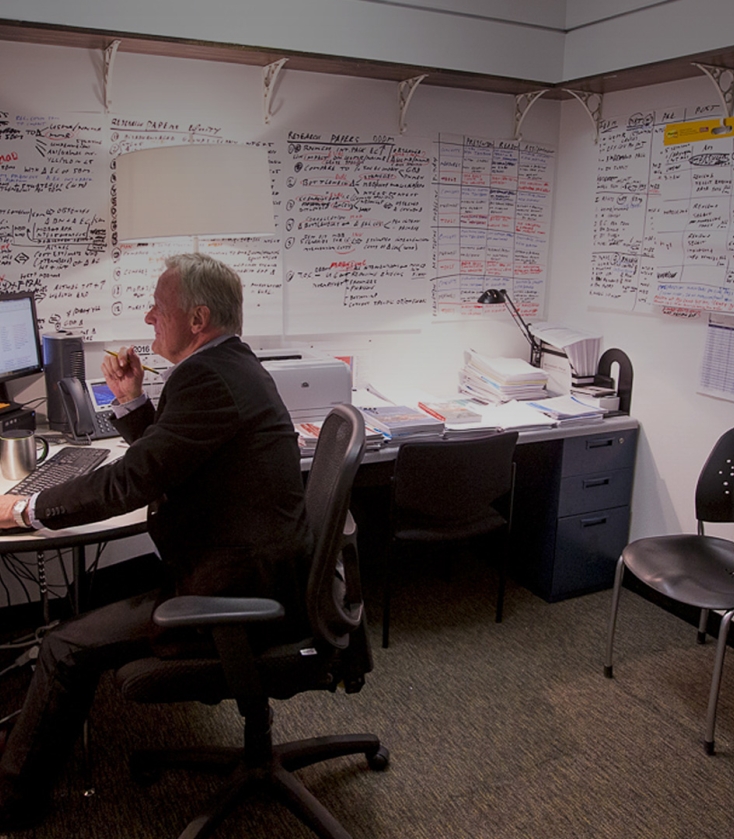 As part of our dedication to creating inventive and novel solutions to some of global public health's most pressing challenges, the School of Global Public Health is invested in producing revolutionary research of the highest caliber through our venerated, forward-thinking faculty and our ambitious, creative students.
GPH research draws from faculty expertise across disciplines and around the globe, working collaboratively with community partners and taking a comprehensive approach to the world's public health dilemmas.
Agent-based Modeling Spans Disciplines and Schools at NYU
Faculty are working with doctoral and MPH students to connect biology, higher math, disaster preparedness and behavior change in agent-based models at scales ranging from the playground to the planet.
Read More
Explore Research and Scholarship
NYU Research Links
The School of Global Public Health is a part of New York University, a research university dedicated to educating its students and discovering new knowledge through scholarship. Use these resources to learn more about research at NYU.
Have Research Questions?
Please contact us at gph.grants@nyu.edu to schedule an appointment to discuss your research questions.
Learn More about Our Exceptional Faculty
GPH's faculty uphold high standards of excellence in teaching and advance the global public health industry through meaningful academic contributions. Learn more about our esteemed professors.