October 10, 2019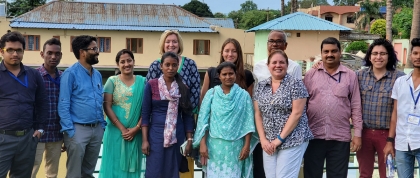 Pictured: Drs. Jane Carlton, Anne Kessler, and Danielle Ompad with Dr. Praveen Sahu and colleagues from the Community Welfare Society Hospital in Rourkela.
Dr. Jane Carlton (NYU CAS and faculty affiliate of NYU GPH) led a team of NYU researchers including Danielle Ompad (NYU GPH), Yesim Tozan (NYU GPH), and Anne Kessler (NYU CAS) on two field visits in June and September to Rourkela, India for the evaluation of a village-based malaria intervention operated by the Odisha State Malaria Control Program (OSMCP). Odisha has a longstanding fight with forest malaria, with villages having poor access to health care. Access is especially challenging during the monsoon season exacerbating the problem in this mountainous and remote eastern state of India.
As reported in March 2018 by the World Health Organization, OSMCP has dramatically scaled up efforts to prevent, diagnose, and treat malaria under its Durgama Anchalare Malaria Nirakaran (DAMaN) 'malaria control in inaccessible areas' program, with apparently rapid and impressive results. The results look very promising. According to Government of Odisha figures, from July-Dec. 2016 there were 295,000 malaria cases and 56 deaths; during Jul-Dec. 2017, cases fell by 50% to 156,000 and 16 deaths. However, it is not clear if this was due to the malaria camp approach used by DAMaN. The malaria camps begin with testing and treating all consenting villagers for malaria before the monsoons; intensive vector control with indoor residual spraying of insecticide and bed net distribution; and follow-up screening and treatment of fever cases, pregnant women, and children during and after the monsoons.
Drs. Carlton, Ompad, and Tozan joined Dr. Praveen Sahu and colleagues from the Community Welfare Society Hospital in Rourkela to set up a pilot evaluation of the malaria camps with a quasi-experimental study. In addition to assessing whether malaria camps reduce malaria infections and related mortality, this interdisciplinary team is also tasked with studying the genetic epidemiology of the Plasmodium parasite, subclinical malaria infection, host immune response, and cost-effectiveness of the malaria camp approach.
The study is run under a large scale malaria research program led by Jane Carlton (PI) through the Center for the Study of Complex Malaria in India (CSCMi) here at NYU. Operational since 2010, the CSCMi is a U.S. National Institutes of Health-funded International Center of Excellence in Malaria Research (ICEMR), and a partnership between researchers at NYU and scientists and clinicians in India.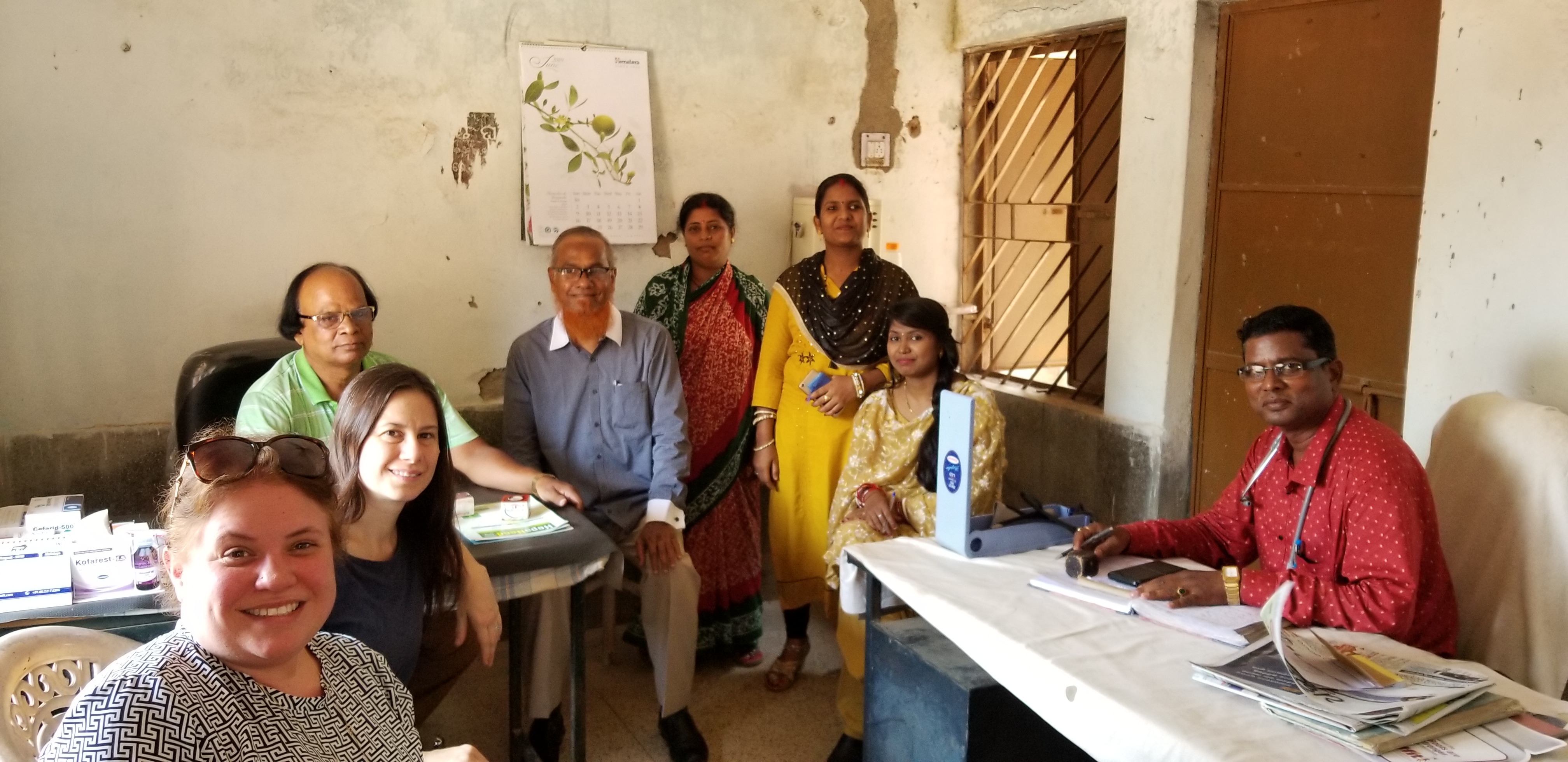 Pictured: Drs. Danielle Ompad and Yesim Tozan visit a village and learn from the physicians and accredited social health activists (ASHA) about malaria control.