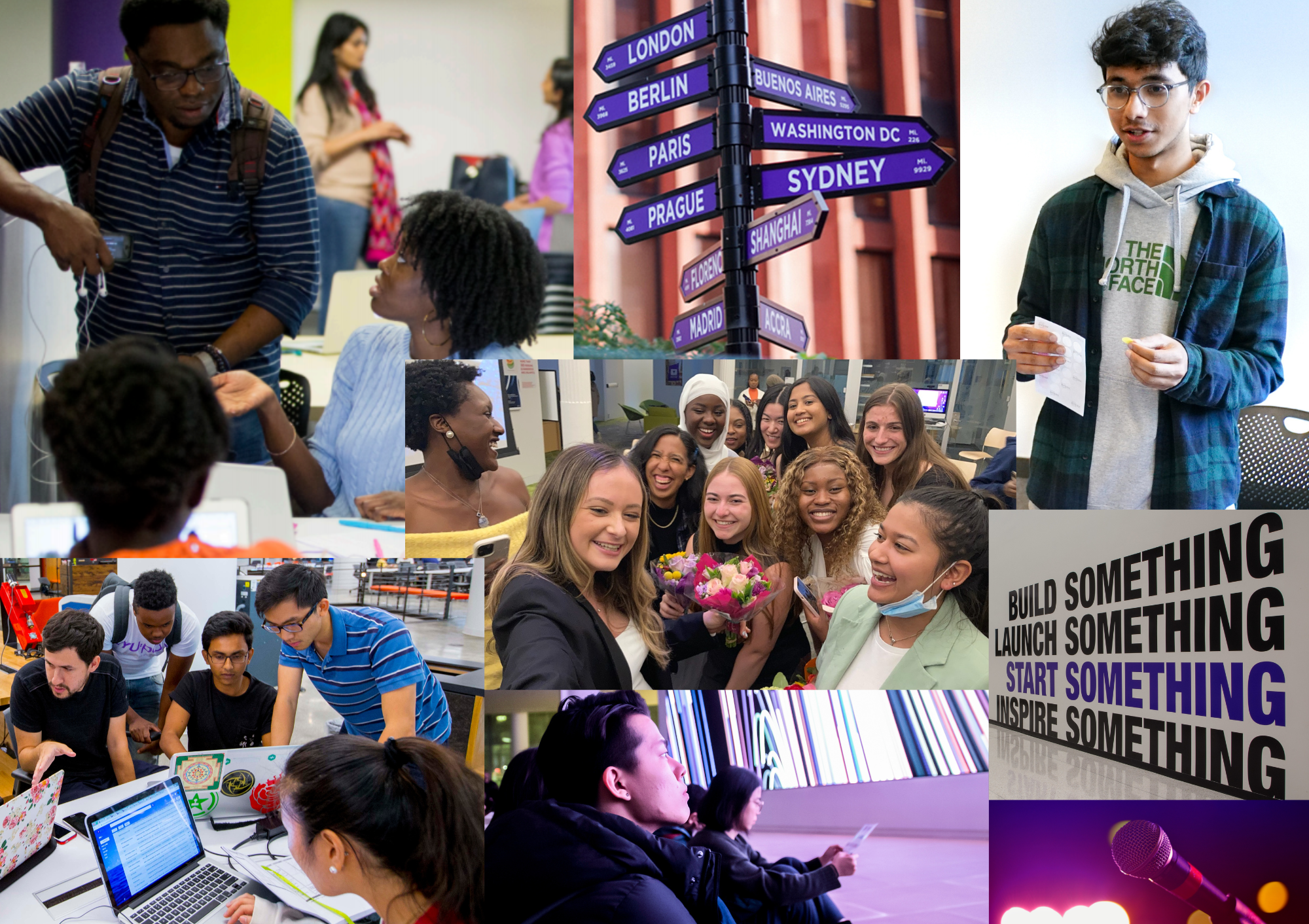 The GPH Emerging Leaders Program (GPH-ELP), formally known as the GPH Undergraduate Ambassadors Program, is a competitive, year-long leadership opportunity that allows students to explore the interdisciplinary nature of public health through the lens of innovation and storytelling. Drawing upon the diverse voices and expertise of GPH students across the combined majors, GPH-ELP champions leadership, collaboration, academic research and creativity, as the necessary tools to empower the changemakers of tomorrow.
Through weekly meetings, exclusive guest lecturers, skills-building workshops, and a 2-day trip in Washington, DC, students will learn how to apply the Design Thinking and Public Narrative Frameworks in their professional journeys. By the end of the program, students will have produced two unique pieces of work that they'll present to the GPH community. Each project highlighting their honed skills in critical-thinking, public speaking, problem-solving, time-management and more!
Emerging Leaders are tasked with the following duties and responsibilities:
Attend weekly ELP meetings and actively participate in discussions, activities culminating projects.
Collaborate with your fellow cohort members during meetings and outside of meetings (when required) to accomplish culminating projects. 
Occasionally participate in focus groups, recruitment and/or marketing efforts on behalf of GPH.
Complete the Mid-Program and End of Program Assessments.
Applications for the 2022-2023 program have closed. Please contact Brittany Edghill and Christopher Whitehead for more information.