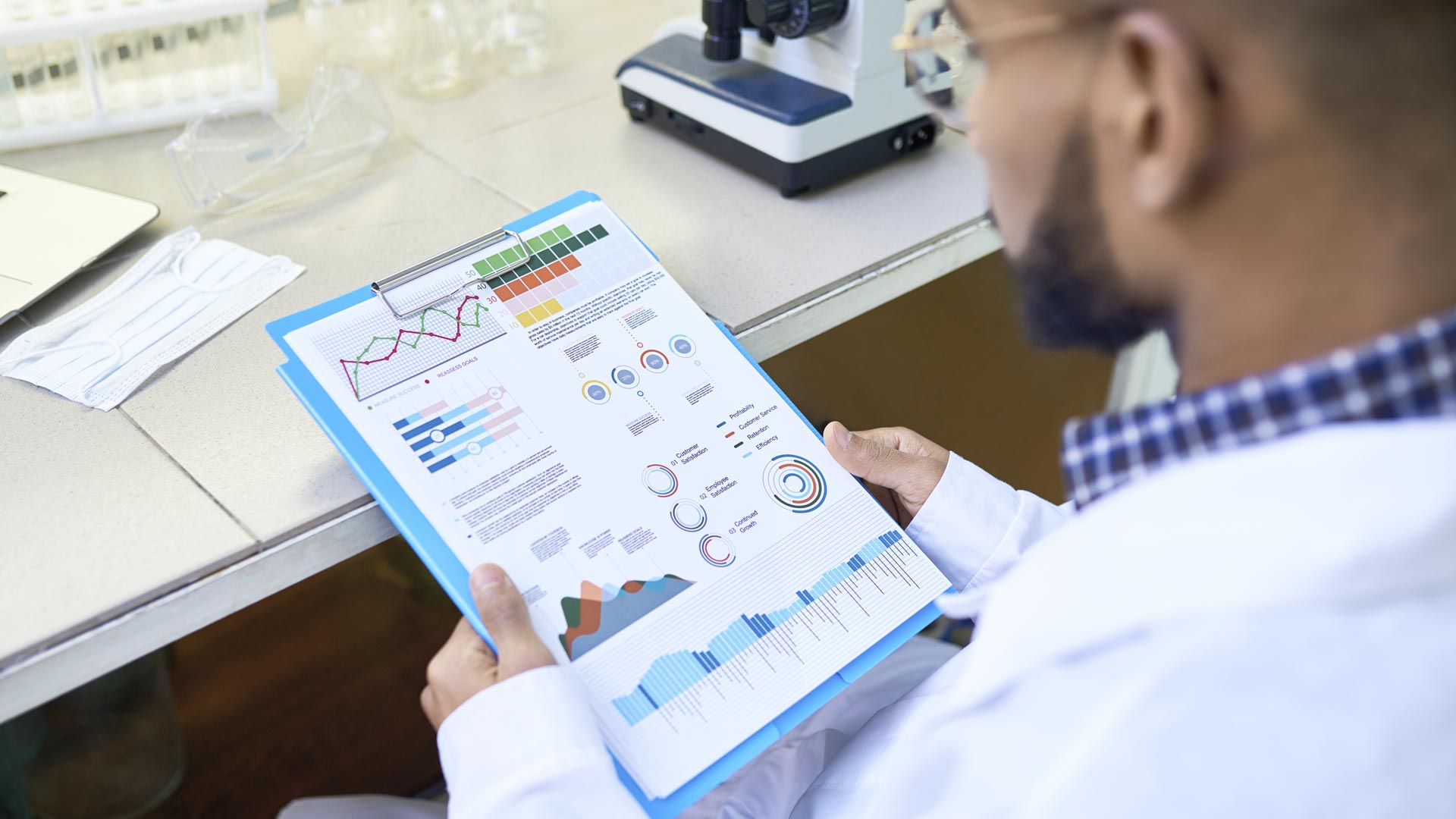 The philosophy of corporate responsibility has become popular in recent years among large corporations. This has led to greater involvement of the private sector in public health causes, developing health policies, and the discovery and development of pharmaceutical products aimed at improving the wellbeing of populations. 
Whether they hire public health professionals within their companies or develop strong relationships outside their walls, businesses are connecting with thought leaders, public agencies, community organizations, public health associations and schools.
---
GPH Alumni in the Private Sector
What can you do with your degree in Public Health? One of the best ways to answer that question is to see what our graduates actually do. GPH Alumni have gone on to some extraordinary careers in the U.S. and all over the world. This section is designed for you to explore and learn about career options in the Private Sector.
☛ Please note: this list is not exhaustive and will be updated periodically.
Here is a sampling of some of our GPH Alumni job titles in the Private Sector:
Associate

, High Lantern Group

Associate

, ZoomRx

Associate Advisor

, The Behavioural Insights Team

Associate Business Analyst

, Life Sciences, Incedo

Associate Engagement Manager

, Prescient Healthcare Group

Business Development Consultant

, Pathfinder International

Capabilities & Insights Analyst

, McKinsey & Company

Consultant

, Deloitte 

Consultant

, Rabin Martin

Consultant

, Slalom

Data Analytics Consultant

, Accenture Federal Services 

Data and Policy Analyst - Statistical Programmer

, Acumen 

Director of Applied Epidemiology

, Deerfield Management

Director of Global Programs & Strategic Partnerships

, The Bizzell Group

Emergency Manager

, Hagerty Consulting

Epidemiology Specialist Senior Consultant

,

 Booz Allen Hamilton

Global Health Analyst

, BD

Healthcare Consultant

, COPE Health Solutions

Healthcare Data Analyst

, Milliman

Immunization Program Manager, PNG Partnership Fund

, Abt Associates

Manager

,

IQVIA

Medicaid Program Advisor

, Public Consulting Group

Monitoring, Evaluation and Learning (MEL) Lead

, Abt Associates 

Planning Specialist, Emergency Preparedness and Response Project Manager

, Connect Consulting Services 

Program Director

, Junto Health

Research Assistant

, Health Management Associates

Research Manager

, FirstThought 

Response and Recovery Consultant

, Hagerty Consulting

Senior Associate

, PwC

Senior Change Management

, Guidehouse

Senior Marketing Manager

, Health Recovery Solutions

Senior Research Analyst

, Ipsos Healthcare

Senior Research Analyst

, Pharmerit International

Statistician

,

IQVIA

Vice President Care Delivery Division

, The Kinetix Group
Associate Global Trial Director

, Novartis

Clinical and Medical Affairs Researcher

, Cardiac Implants LLC

Clinical Project Manager

, Merck

Deputy Vice President

,

Pharmaceutical Research and Manufacturers of America (

PhRMA)

Deputy Vice President, Medical Innovation Policy, Pharmaceutical Research and Manufacturers of America (

PhRMA)

Director, US Medical Information, Oncology

, Pfizer

Global HEOR, Internal Medicine Manager

, Pfizer

Global Regulatory Affairs International

, Pfizer

Government Contracting and Analytics Senior Analyst

, Sanofi

Head of Scientific Project Direction, Applied Therapeutics

HTA Evidence Lead, Global Access

, Roche

Medical and Safety Research Associate

, Pfizer

Medical Delegate

, Nestlé Nutrition

Medical Managed Care Liaison Vaccines

, Sanofi Pasteur

Medical Science Liaison

, GlaxoSmithKline (GSK)

Medical Writer

, Core Medical 

Oncology Account Manager

, Immunomedics

Pediatric Specialty Representative

, Abbott

Policy & Regulatory Affairs Senior Manager - Global Regulatory and R&D Policy

, Amgen

Principal Assessment Manager

, GCP Compliance

, BioMarin Pharmaceutical 

Product Development Personalized Healthcare, Digital Health Technologies Group

, Genentech

Regional Disease Education Manager

, Arthrex

Research Associate III

, Johnson & Johnson

Senior Clinical Study Lead

, Regeneron Pharmaceuticals

Senior Digital Product Manager

, quip 

Senior Medical Science Liaison

, Intercept Pharmaceuticals

Senior Director, Corporate Sustainability and Social Impact

, Novo Nordisk 

Senior Manager - HIV Medical Affairs

, Gilead Sciences 

Solutions Design and Delivery Leader, Strategic Relationship Channel

, GE Healthcare

Statistical Programmer

, Pfizer

Statistical Programmer Consultant

, Agenus

Study Manager, Center for Observational and Real-World Evidence

, Merck

Vice President, Corporate Communications, Investor Relations

, Five Prime Therapeutics 

Vice President of Corporate Affairs

, Pfizer
Associate Consultant, 

Syneos Health

Clinica

l Research Coordinator

, DaVita Clinical Research

Corporate Quality Relation Manager

, Syneos Health

Expedited Reviewer

, WIRB-Copernicus Group

Global Clinical Trial Manager

, ICON 

Head of Scientific Project Direction

, Applied Therapeutics

Manager

,

IQVIA

Research Associate

 Safety

,

 Syntactx

Research Coordinator, Children's Oncology Group

Senior Clinical Research Associate

, PRA Health Sciences

Senior Consultant, 

Syneos Health

Statistical Programmer

, Baim Institute for Clinical Research

Statistician

,

IQVIA
Associate Product Manager

, PatientPing

Associate Project Manager

, Crossix Solutions

Business Intelligence Developer

, Summitworks Technologies

CEO and Founder

, Quannet Health

Customer Experience Strategist, Communications

, Palantir Technologies 

Customer Support Manager

, Flatiron Health 

Digital Project Manager

, Arches

Director of Network Strategy and Development

, Healthify 

Director of Product Strategy and Client Success

, openDoctor

Environmental Health Consultant

, Mylo

Healthcare Analyst

, MSQ Ventures

Lead Content Production Editor

, Medscape

Manager, Operations and Customer Care

, Qmetis

Market Research Analyst

, WebMD/Medscape Market Research

Network Analyst

, UniteUs

Northeast Manager

, Medmo

Project Manager/Designer

, Medic Mobile

Project Manager

, Dimagi

Regulatory Solutions Coordinator

, Flatiron Health

Scientist

, Certara

Senior Account Manager

, UniteUs

Senior Associate, Platform and Community Operations

, RubiconMD

Senior Vice President of Scientific Research

, Aetion

Solutions Analyst

, ElectrifAi

Statistical Programming Specialist

, EDETEK

User Experience Specialist

, UniteUs
Account Executive

, Omnicom Health Group

Associate Creative Director

, Mosaic Group

Data Analyst

, Motherly

Data Analytics & Communications

, Nivi

Fellow

, H4B Chelsea

Project Manager/Media Planner

, FCB Health 

Research Analyst

, GSW Advertising 

Senior Associate Audience Solutions

, Interpublic Group (IPG)

Senior Copywriter

, FCB Health

Senior Vice President Brand Strategy

, Klick

Vice President Management Director

, Area 23
3D Imaging Analyst

, Kaiser Permanente

Associate Director, Quality Improvement, Bronx Partners for Healthy Communities

, SBH Health System

Behavioral Health Manager

, Essen Health Care

Biostatistician

, Kaiser Permanente

Biostatistician

, Physician Affiliate Group of New York (PAGNY)

Business Development and Regulatory Compliance

, Veta Health

Chief Data Officer

, MercyFirst

Chief Health Officer

, City Health Works

Client Partnerships and Account Strategies

, Beacon Health Options

Clinical Operations Senior Associate

, VirtualHealth

Community Engagement-Policy Analyst, APM/All of Us Research Program, Lupus Clinical Trial Training

, Bronx Community Health Network

Data Consultant, Health Engagement Analytics

, Blue Cross Blue Shield of Massachusetts

Diabetes Prevention Program Specialist

, EmblemHealth

Digital Content Specialist

, Healthfirst 

Director, Stars Improvement

, Humana

Director of Community Service and Health Literacy

, Community Healthcare Network

Division Manager

, Visiting Nurse Service of New York (VNSNY)

Grants Manager

, Neighborcare Health 

Health Engagement Consultant

, Cigna

Health Promotion Executive

, Blue Cross Blue Shield of Arizona

HIV Services Manager

, Quest Center for Integrative Health

In-Field Coordinator, Assistant Director of Hospitals

, MetroPlus Health Plan 

Manager, Planning and Development

, Access Community Health Network

Marketing Customer Experience

, Healthfirst

Medical Economics Analyst

, EmblemHealth

Medical Research Fellow

, Physician Affiliate Group of New York (PAGNY)

Operations Coordinator

, InquisitHealth

Patient Care Coordinator

, Smith Medical Clinic

Population Health Coordinator

, Bedford Stuyvesant Family Health Center

Product Integrations Manager

, Signify Health

Project Connect Coordinator

, Apicha Community Health Center

Provider Partnerships Manager

, Octave Health

Regional Growth Officer

, UnitedHealthcare

Registered Dietitian/Healthy Lifestyle Coach

, Kaiser Permanente

Regulatory Affairs Specialist

, WellCare Health Plans

Research Analyst

, Centre for Addiction and Mental Health (CAMH), Canada

Senior Business Information Analyst

, Anthem 

Senior Clinical Analyst

, Healthfirst

Senior Marketing Analyst

, Healthfirst

Strategic Planning Specialist

, L.A. Care Health Plan

Training Curriculum Manager

, Beacon Health Options
Consulting Firms
Consulting is a service, as well as an industry. As a service, consulting is the process of advising clients on their organizational and strategic challenges and opportunities, and recommending strategies for achieving their objectives. The industry embraces a wide variety of opportunities, from global strategy firms to individual contracting. Some companies serve clients across a wide array of industries and sectors (e.g., Deloitte, PwC, etc.); other consulting firms are specialized in a particular industry or policy area. 
If you are considering a consulting career, first, determine if you enjoy the role of consultants and, second, whether you want to apply consulting skills to a particular issue area in a specialist firm or a wide range of topics as a generalist in a large company.
➪ Consulting Job Search Engines
---
Pharmaceutical, BioTechnology, Medical Device Companies
As the face of the healthcare industry undergoes complex changes, the role of public health professionals in biopharma becomes more demanding. These roles coordinate interactions with many different groups, including insurance providers, clinic and hospital administrators, healthcare staff, doctors, and patients. Public health professionals play a crucial role in understanding the strategies and management of the biopharmaceutical industry and its relationship with healthcare centers, insurance companies, and public and private agencies. On the other hand, if you choose to focus on research while earning your public health degree, you can instead work as a researcher in a critical effort to improve patient medications. 
---
Clinical Research Organizations (CRO)
CROs typically provide support to biopharma and medical device companies, assist in running clinical trials, as well as developing and submitting regulatory filings. They help to oversee the overall evaluation and development of drugs or healthcare solutions, oversee programs designed to prevent or treat infectious disease, and more. In short, they are responsible for the management of the research side of a healthcare organization. 
➪ Pharma, Biotech, Medical Device & CRO Job Search Engines
---
Managed Care
Managed care is a system that combines the financing and delivery of appropriate health care using a comprehensive set of services. Managed care focuses on the management of resources to help patients while reigning in costs. There are a plethora of companies that provide managed care, each operating with slightly different business models. Some organizations are composed of physicians, and others are combinations of physicians, clinics, and health insurance plans. Using their ongoing access to vast health information databases, health insurance organizations help to identify healthcare trends for better delivery to improve the quality of care while reducing costs. Modern managed care organizations use a population health management approach borrowed from the public health perspective.
---
Healthcare Technology Companies & Startups
Health Information Technology (Health IT) is a broad term that describes the technology and infrastructure used to record, analyze, and share patient health data. Healthcare innovations are happening at a fast pace, and the startup ecosystem is a significant reason why. If you take a look at some of the most revolutionary changes in healthcare tech over the last decade, you'll notice a substantial spike in the role health tech and startups play within the healthcare ecosystem. These emerging organizations are lean, flexible, and ambitious; indeed, they will continue to shape the industry on a global scale moving forward.
---
Health Marketing & Communication Companies
Health marketing and communications is a multidisciplinary area of public health practice. Their innovative approach draws from traditional marketing theories and principles and adds science-based strategies to prevention, health promotion, and health protection. The goal of health communications as it relates to public health is to share information through practical communications efforts to improve the quality of life for individuals, communities, and populations. It encompasses the study and use of communication strategies as a way to influence individual and community decisions that enhance health. 
---
Social Entrepreneurship
A growing number of public health professionals and innovators combine entrepreneurial abilities with their knowledge in public health to develop business projects that address some of society's most pressing health and social problems. These public health entrepreneurs work across disciplines to launch double- or triple-bottom-line ventures that bridge the gap between the business world and the healthcare sector. Social entrepreneurship utilizes effective business practices combined with social and cultural awareness to change the lives of those in need. There are millions of people in rural and poor communities suffering from a lack of access to proper healthcare. Social ventures go a long way in providing necessary interventions to increase health awareness. 
---
Private Job Search Engines