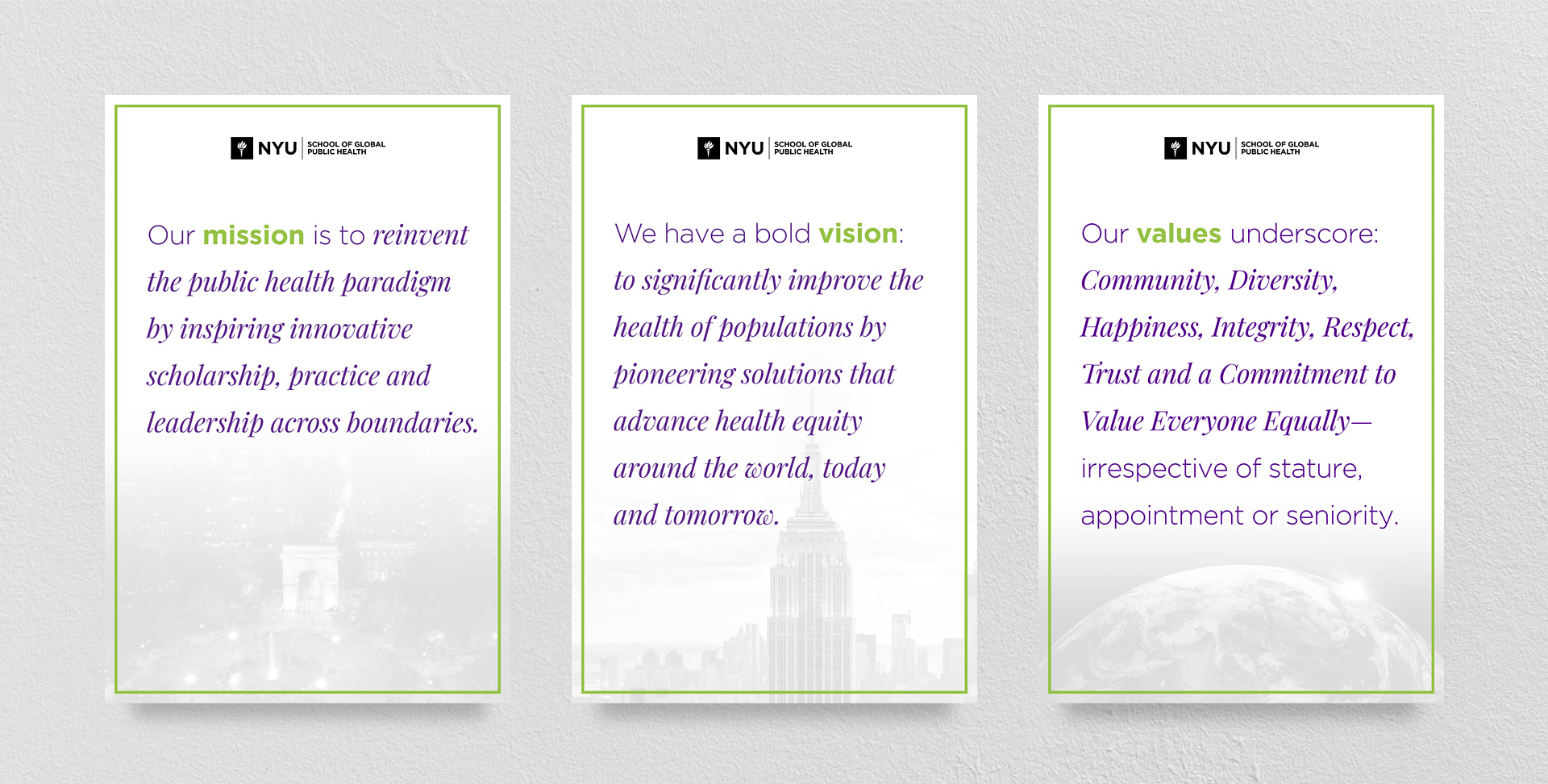 Our mission is to reinvent the public health paradigm by inspiring innovative scholarship, practice and leadership across boundaries.
We have a bold vision: to significantly improve the health of populations by pioneering solutions that advance health equity around the world, today and tomorrow.
Our values underscore:  Community, Diversity, Happiness, Integrity, Respect, Trust and a Commitment to Value Everyone Equally— irrespective of stature, appointment or seniority.