July 28, 2017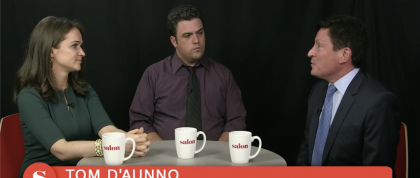 Thomas D'Aunno, Professor of Public Health at NYU GPH, joined Salon.com on Facebook Live to discuss the future of health care policy: 
Watch it here: https://www.facebook.com/salon/videos/10155118897281519/
What is the future of health care? With the Senate moving forward with plans to repeal Obamacare, what lies ahead for Americans and their health care coverage? Salon's Jeremy Binckes and Carrie Sheffield talk with a health care policy expert Tom D'Aunno, a public health professor at New York University's College of Global Public Health and director at NYU's Wagner Graduate School, about the effects of a repeal.