November 19, 2019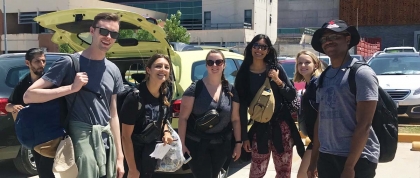 The Cross Continental Experience Blog by Jessica Will, C-C MPH Student
Pictured Above: The cohort students are packed and ready to explore Argentina!


While the main goal of the Cross-Continental MPH program is to get a master's degree in one year – another important feature is the opportunity to travel. Since landing in Buenos Aires, I've tried to take every opportunity to not only explore the city of Buenos Aires, but also the different regions of Argentina.

Over the last three months, a few of the cohort students and I have visited different regions of Argentina, so I wanted to spotlight a few of my favorite places. 


Iguazú Falls:

This was one of our first trips. A few of us took a flight from Buenos Aires to Puerto Iguazú to see Iguazú Falls. Located on the border of Argentina and Brazil, they are one of the New Seven Natural Wonders of the World. We found a tour guide to show us around both the Argentine and Brazilian sides of the Falls.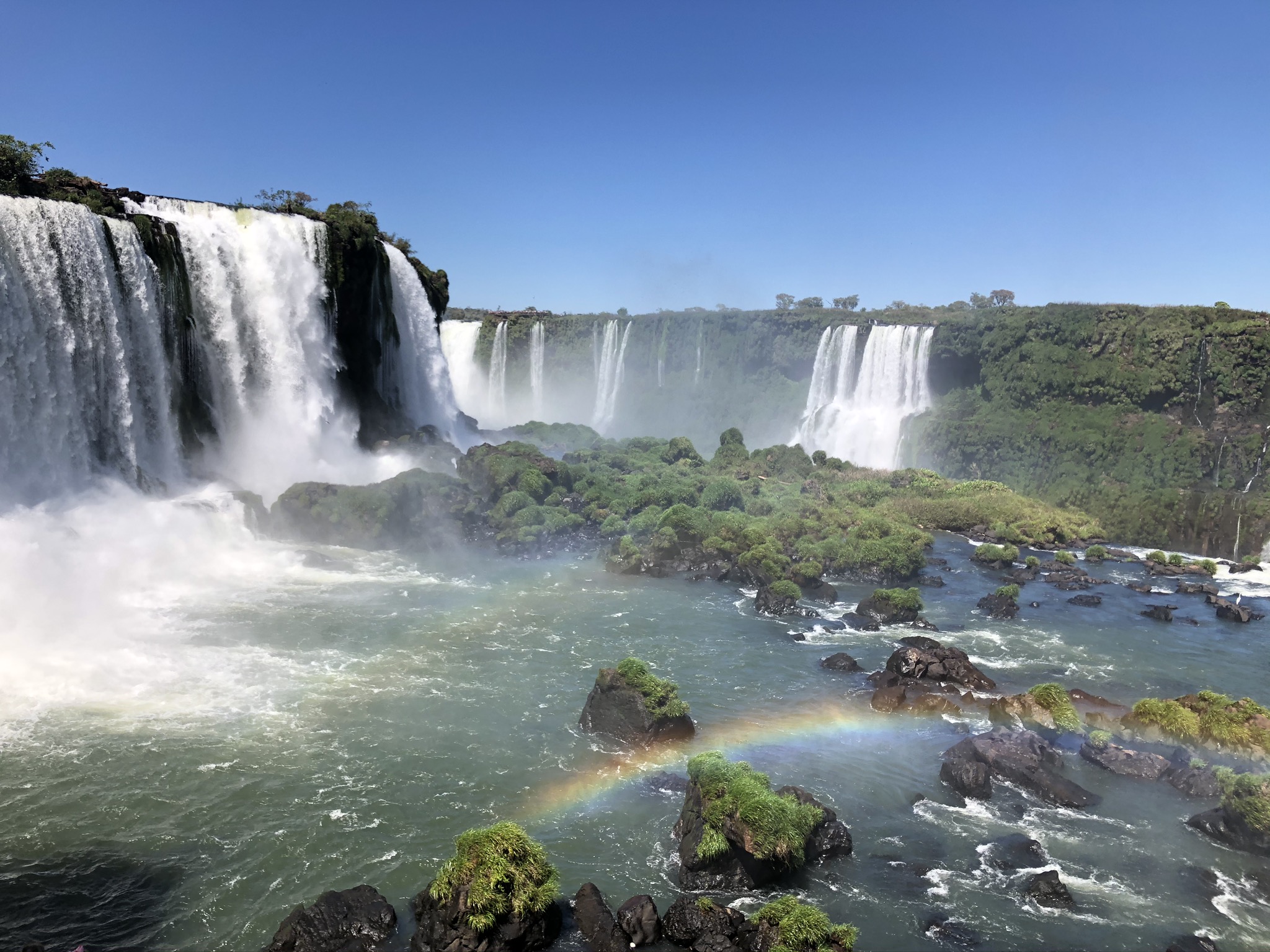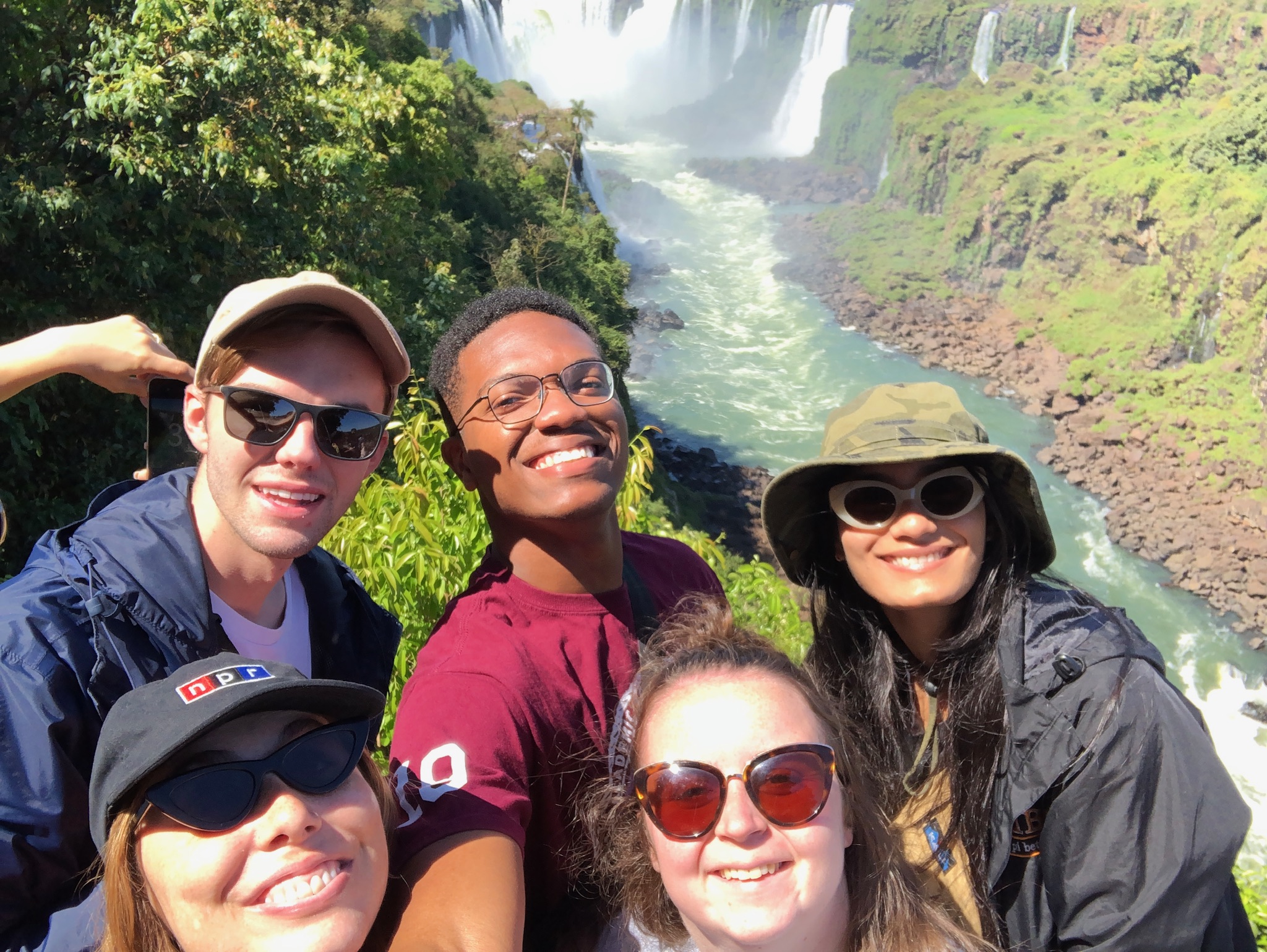 Pictured: Cohort students enjoying the beautiful Iguazú Falls


Patagonia: 

Over our Fall Break, some of us flew south to explore a few places in the Patagonia region. We started our journey in Ushuaia - the southernmost city in the world and the closest city to the Antarctic Peninsula. While there, we took a boat to see the penguins on Isla Martillo, hiked around Tierra del Fuego National Park, and took the train to the End of the World. Next, we traveled north to El Calafate and El Chaltén. In Chaltén, we did a day-long hike, Laguna de los Tres, then grabbed a bus to El Calafate. We spent a couple of days exploring El Calafete, but my personal highlight was trekking the Perito Moreno Glacier. Finally, we headed to the last stop on our trip – Bariloche. It's known for its chocolate, beer, and views. Even though we only had a couple of days there, we were able to check off some of the big attractions like a few stops on the Circuito Chico, Los Arrayanes National Park, and Isla Victoria.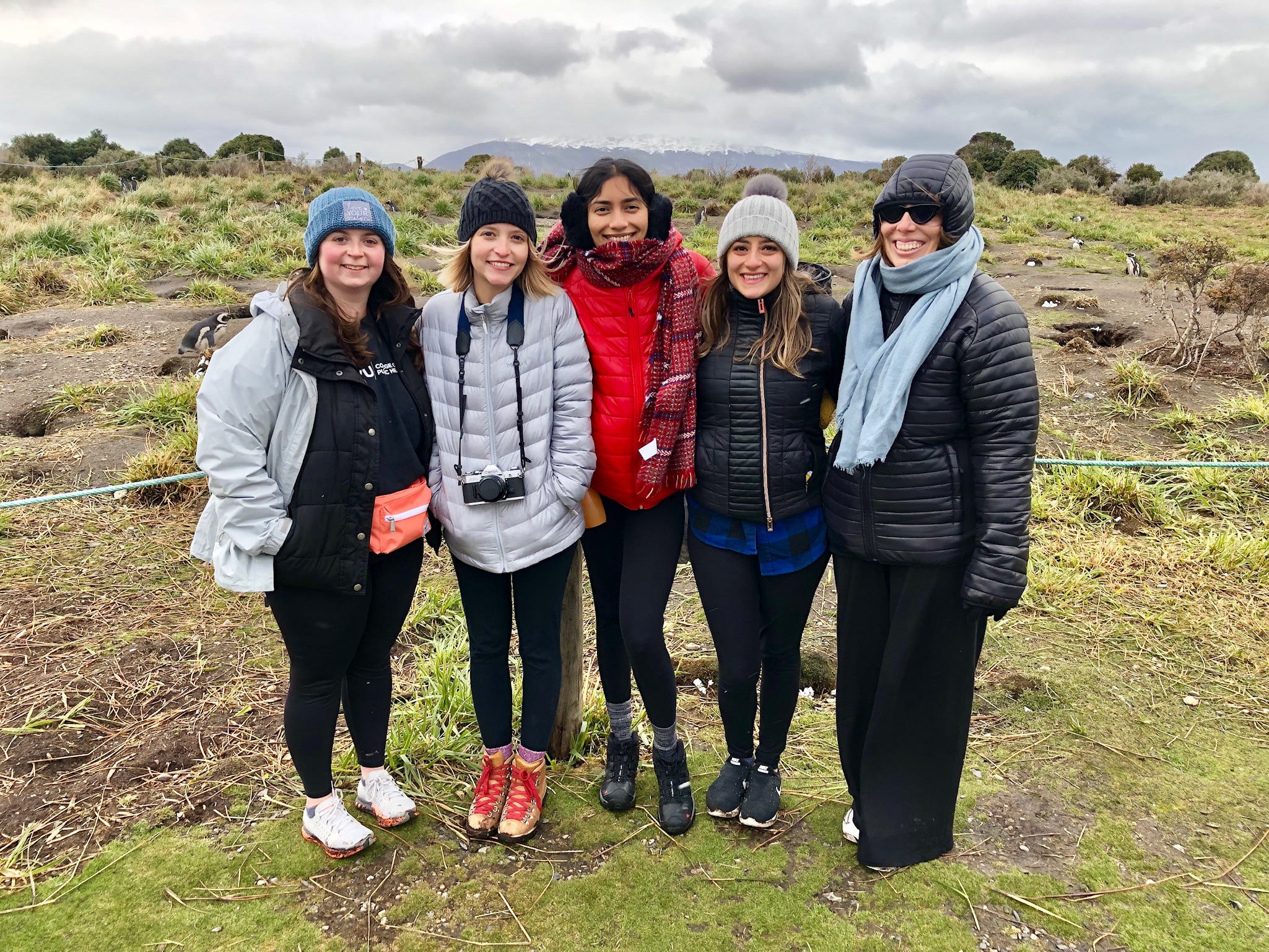 Pictured: Cohort students chilling with penguins on Isla Martillo, Ushuaia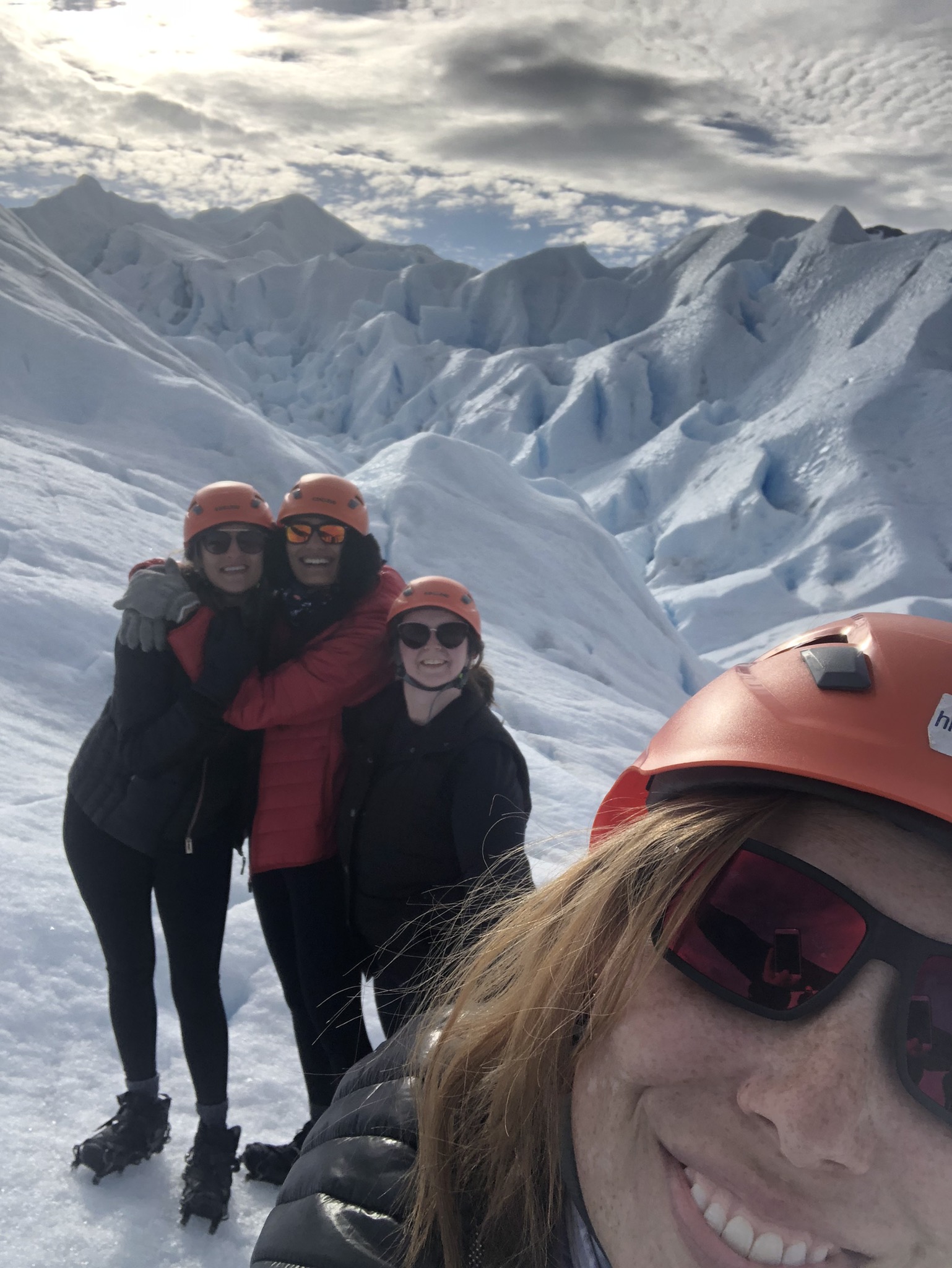 Pictured: Glacier groupie while trekking the Perito Moreno Glacier, El Calafete


Mendoza: 

We recently spent a weekend wandering around Mendoza. Most people have heard of Mendoza because of its wineries – specifically ones producing Malbec. While we did explore a few of the wineries in the Luján de Cuyo region, we also made time for white-water rafting and a day at the hot springs.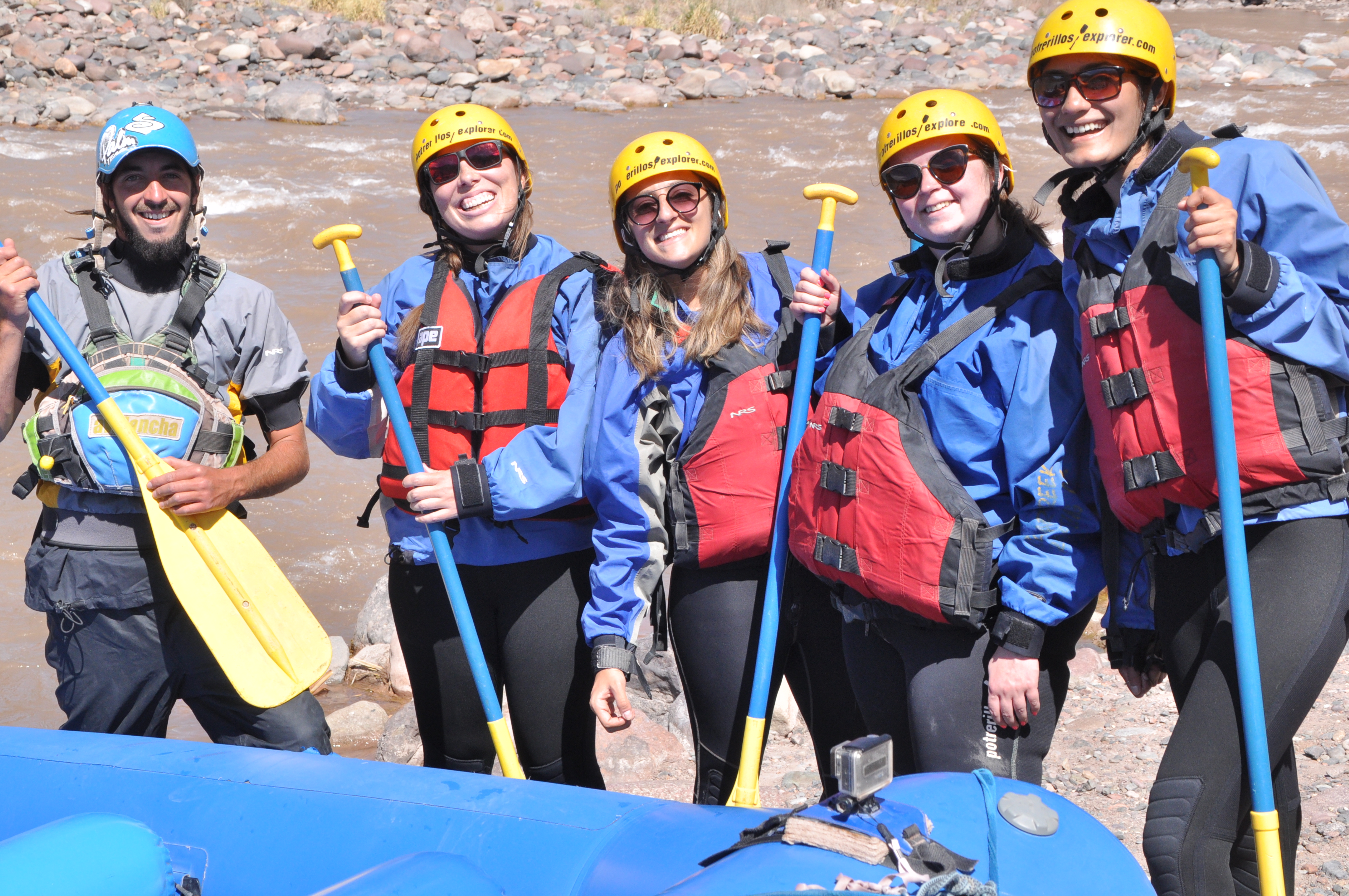 Pictured: White-water rafting near Mendoza.


It's been absolutely amazing to have the chance to explore Argentina. Since I have less than a month left in Buenos Aires, I'm hoping to squeeze in one last trip before heading back to the United States. 

We'll see what happens!