May 4, 2020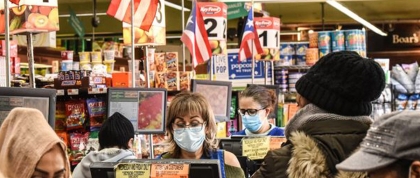 Pictured above: Cashiers wearing protective masks work in a grocery store in Brooklyn, N.Y. Photo by Stephanie Keith 

The Cross Continental Experience Blog by Jonelle Boafo, C-C MPH Student

As future public health professionals, it is imperative for us to see situations such as the one currently unfolding due to COVID-19 and feel compelled to research and intervene, once we are in the positions to do so. This virus isn't just a virus-- it impacts society in so many ways, at several levels. The C-C MPH program is a social epidemiology focused program, and the issues currently unfolding are very real social epidemiological issues that are applicable to the types of issues we will be addressing in our public health careers. And some of us have already begun to question and propose various ideas through past research or even in our current thesis. 

In these times I can't help but think about those that are undocumented in the U.S. and how they are dealing with the difficulties of receiving COVID-19 testing in hospitals and treatments. And they also don't receive the stimulus check given to U.S. citizens, all while living in fear of deportation or suffering at the hands of ICE.

Those experiencing homelessness are at an even higher risk of contracting this virus, as they do not have homes in which to self-isolate, and they suffer more, as government funded services such as food pantries and homeless shelters are being halted or have become more difficult to utilize. 

Xenophobia towards Asians is at an all-time high as people have nationalized this virus and have used it as an excuse to target a group of people with hate. Those living with abusive people are in more danger due to the lockdown. Those that are unemployed are one of millions who will continue to suffer long after the number of cases decreases, since the economy has suffered as well. Single parents have to deal with the difficulties of balancing their children being home while they may be working, or worse, unemployed. Black Americans are dying at a disproportionate rate due to structural racism and comorbidities that make them more susceptible to dying at the hand of this virus. 

And of course, I think about the thousands of healthcare professionals who are putting their lives at risk every day, some with improper safety supplies to care for those fighting to overcome this virus as well as other essential workers. And the list goes on.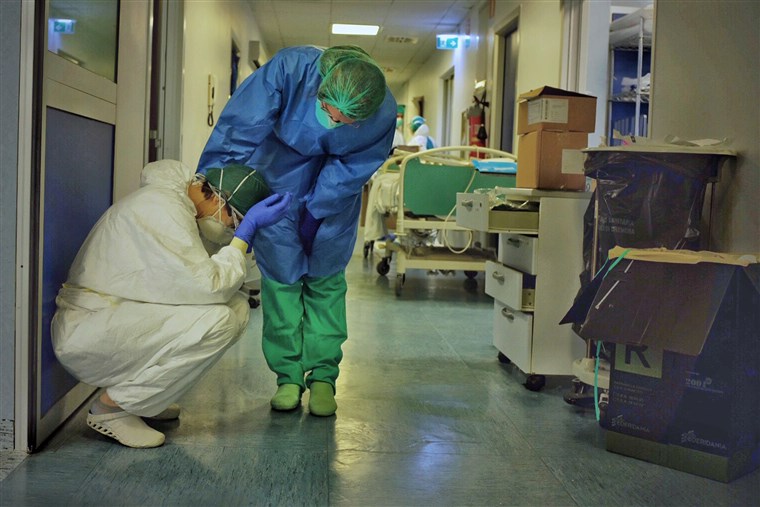 Pictured above: Two intensive care professionals comfort each other in the ICU of a hospital in Cremona, Italy, on Friday, March 13, 2020. Photo by Paolo Miranda

As a black woman who has several family members and friends within these communities, their struggles have been at the forefront of my mind, as I am sure they have been for others. These times make it difficult to focus on school, remote learning, assignments or what the future holds in terms of new jobs and opportunities. Graduation is so close, yet we are unable to truly celebrate. But those graduating this year or even completing a semester of school despite these uncertain times deserve to be proud of their achievements. We are completing our degree in the midst of a pandemic, something we never expected to be doing.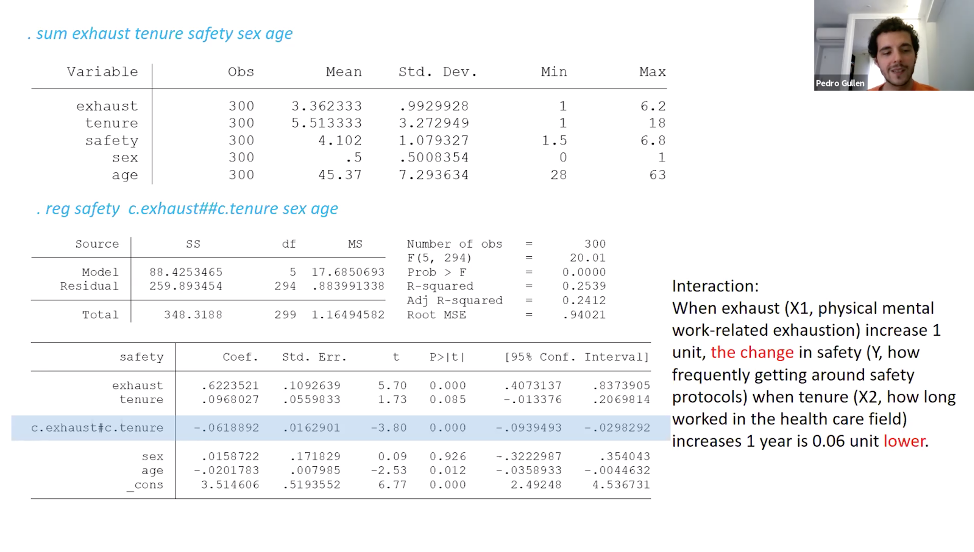 Pictured above: A Regressions class through Zoom with our main professor, Dr. Pedro Gullon