December 2, 2022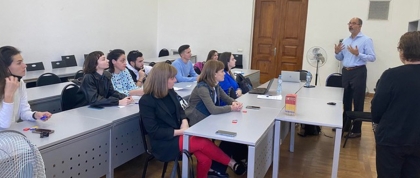 As an example of NYU cross-school collaboration with international impact, we paired up recently to provide students at Tbilisi State University in the Republic of Georgia with intensive training in implementation science. It's quite possibly the first time that implementation science — a field that bridges the science-to-services gap — has been brought to the Caucasus.
The focus was on promoting more sustainable interventions for infectious disease risk reduction, especially in relation to HIV/AIDS. Over the course of a week, we delivered lectures to doctoral students from Georgia and Kazakhstan on the translation of evidence-based practices to real-world clinical and community settings. Topics included implementation science theory, implementation strategies, how to conduct implementation in community settings, and implementation research design.
We worked with the Partnership for Research and Action for Health (PRAH) in Tbilisi as part of an NIH grant. Led by principal investigators Jack DeHovitz from SUNY Downstate and Mamuka Djibuti from PRAH, participants in the training program also joined us from the New York State Department of Health's AIDS Institute in the U.S., as well as from Tbilisi State University and Ilia State University in Georgia. GPH's Donna Shelley also joined remotely as a guest lecturer.
The professors consulted on the students' implementation science projects, all of which focused on HIV mitigation in Georgia. Some studies involved pre-implementation activities, some focused on identifying and deploying treatments, and others focused on identifying co-morbidities and implementing interventions among persons with HIV.
NYU has always been a global university, and we at Silver and GPH are building on our global footprint and furthering our global educational mission.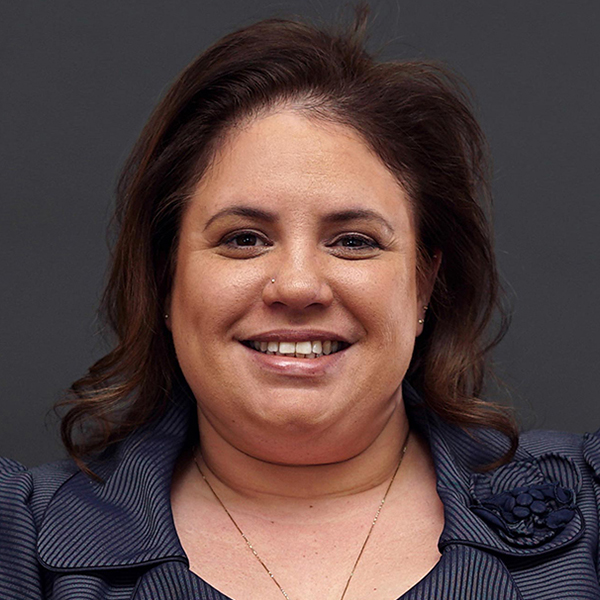 Danielle C. Ompad, PhD
Professor of Epidemiology, NYU GPH
Ramesh Raghavan, PhD, MD, MBBS
Professor, NYU Silver School of Social Work