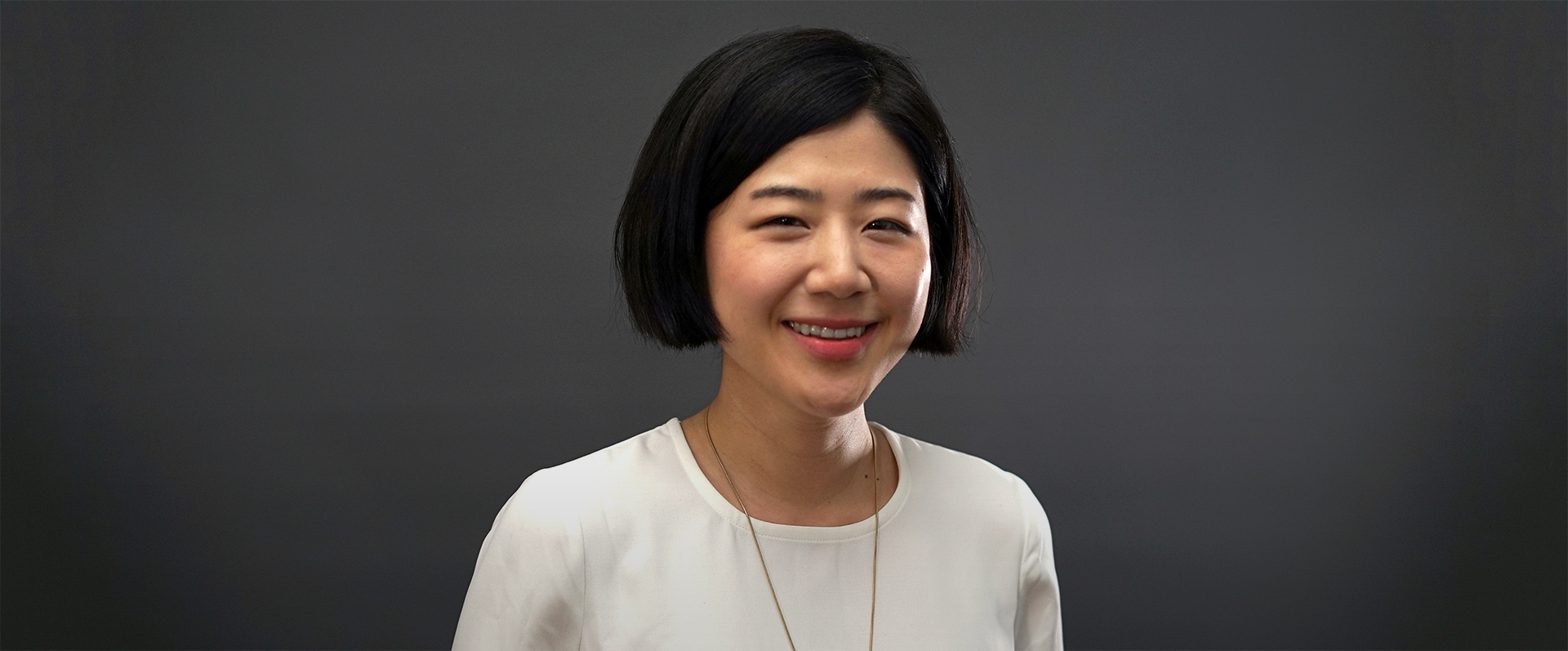 Assistant Professor of Public Health Policy and Management
Dr Ji. Chang is an equity-focused health services researcher who studies the role of organization, management, and policies in facilitating equitable access to evidence-based care. The primary goal of her research has been to build a greater understanding and awareness of how changes in health care policy, organization, and delivery may differentially affect disadvantaged populations and safety net providers. She uses mixed-methods research designs to demonstrate disparities in the availability of care and highlight barriers faced by safety net providers and underserved patients in accessing evidence-based care. In addition to research, Dr. Chang is enthusiastic about developing new courses in the  Public Health Policy and Management program and training students to face the workforce with skills that are both desired and needed in public health organizations.

Dr. Chang received a B.A. in Economics from the University of California at Berkeley as a Regents and Chancellor's Scholar in 2005, a M.S. in Public Policy and Management from Carnegie Mellon University with distinction in 2007, and a PhD in Public Administration from New York University in 2016.

BA, Economics, University of California at Berkeley, Berkeley, CA

MS, Public Policy and Management, Carnegie Mellon University, Pittsburgh, PA

PhD, Public Administration, New York University, New York, NY

Governor's Scholar

(

2007

)

Regents and Chancellors' Scholar

(

2005

)

Continuity of Care

Inter-organizational Networks

Public Health Management

Public Health Policy

Publications

Association of Medicaid expansion and 1115 waivers for substance use disorders with hospital provision of opioid use disorder services: a cross sectional study

Chang, J. E., Cronin, C. E., Lindenfeld, Z., Pagán, J. A., & Franz, B. (n.d.).

Journal title

BMC health services research

Abstract

Abstract

Introduction: Opioid-related hospitalizations have risen dramatically, placing hospitals at the frontlines of the opioid epidemic. Medicaid expansion and 1115 waivers for substance use disorders (SUDs) are two key policies aimed at expanding access to care, including opioid use disorder (OUD) services. Yet, little is known about the relationship between these policies and the availability of hospital based OUD programs. The aim of this study is to determine whether state Medicaid expansion and adoption of 1115 waivers for SUDs are associated with hospital provision of OUD programs. Methods: We conducted a cross-sectional study of a random sample of hospitals (n = 457) from the American Hospital Association's 2015 American Hospital Directory, compiled with the most recent publicly available community health needs assessment (2015–2018). Results: Controlling for hospital characteristics, overdose burden, and socio-demographic characteristics, both Medicaid policies were associated with hospital adoption of several OUD programs. Hospitals in Medicaid expansion states had significantly higher odds of implementing any program related to SUDs (OR: 1.740; 95% CI: 1.032–2.934) as well as some specific activities such as programs for OUD treatment (OR: 1.955; 95% CI: 1.245–3.070) and efforts to address social determinants of health (OR: 6.787; 95% CI: 1.308–35.20). State 1115 waivers for SUDs were not significantly associated with any hospital-based SUD activities. Conclusions: Medicaid expansion was associated with several hospital programs for addressing OUD. The differential availability of hospital-based OUD programs may indicate an added layer of disadvantage for low-income patients with SUD living in non-expansion states.

Factors associated with the adoption of evidence-based innovations by substance use disorder treatment organizations: A study of HIV testing

Synchronous Home-Based Telemedicine for Primary Care: A Review

Utilizing Publicly Available Community Data to Address Social Determinants of Health: A Compendium of Data Sources

Lindenfeld, Z., Pagán, J. A., & Chang, J. (n.d.).

Journal title

Inquiry (United States)

Abstract

Abstract

To compile a compendium of data sources representing different areas of social determinants of health (SDOH) in New York City. We conducted a PubMed search of the peer-reviewed and gray literature using the terms "social determinants of health" and "New York City," with the Boolean operator "AND." We then conducted a search of the "gray literature," defined as sources outside of standard bibliographic databases, using similar terms. We extracted publicly available data sources containing NYC-based data. In defining SDOH, we used the framework outlined by the CDC's Healthy People 2030, which uses a place-based framework to categorize 5 domains of SDOH: (1) healthcare access and quality; (2) education access and quality; (3) social and community context; (4) economic stability; and (5) neighborhood and built environment. We identified 29 datasets from the PubMed search, and 34 datasets from the gray literature, resulting in 63 datasets related to SDOH in NYC. Of these, 20 were available at the zip code level, 18 at the census tract-level, 12 at the community-district level, and 13 at the census block or specific address level. Community-level SDOH data are readily attainable from many public sources and can be linked with health data on local geographic-levels to assess the effect of social and community factors on individual health outcomes.

Obesity and Patient Activation: Confidence, Communication, and Information Seeking Behavior

Chang, J. E., Lindenfeld, Z., & Chang, V. W. (n.d.).

Journal title

Journal of Primary Care and Community Health

Abstract

Abstract

Introduction/Objectives: Patient activation describes the knowledge, skills, and confidence that allow patients to actively engage in managing their health. Prior studies have found a strong relationship between patient activation and clinical outcomes, costs of care, and patient experience. Patients who are obese or overweight may be less engaged than normal weight patients due to lower confidence or stigma associated with their weight. The objective of this study is to examine whether weight status is associated with patient activation and its sub-domains (confidence, communication, information-seeking behavior). Methods: This repeated cross-sectional study of the 2011 to 2013 Medicare Current Beneficiary Survey (MCBS) included a nationally representative sample of 13,721 Medicare beneficiaries. Weight categories (normal, overweight, obese) were based on body mass index. Patient activation (high, medium, low) was based on responses to the MCBS Patient Activation Supplement. Results: We found no differences in overall patient activation by weight categories. However, compared to those with normal weight, people with obesity had a higher relative risk (RRR 1.24; CI 1.09-1.42) of "low" rather than "high" confidence. Respondents with obesity had a lower relative risk (RRR 0.82; CI 0.73-0.92) of "low" rather than "high" ratings of communication with their doctor. Discussion and Conclusions: Though patients with obesity may be less confident in their ability to manage their health, they are more likely to view their communication with physicians as conducive to self-care management. Given the high receptivity among patients with obesity toward physician communication, physicians may be uniquely situated to guide and support patients in gaining the confidence they need to reach weight loss goals.

Patient Characteristics Associated with Phone Versus Video Telemedicine Visits for Substance Use Treatment during COVID-19

Patients' Perspectives on the Shift to Telemedicine in Primary and Behavioral Health Care during the COVID-19 Pandemic

Racial/ethnic disparities in the availability of hospital based opioid use disorder treatment

Chang, J. E., Franz, B., Cronin, C. E., Lindenfeld, Z., Lai, A. Y., & Pagán, J. A. (n.d.).

Journal title

Journal of Substance Abuse Treatment

Abstract

Abstract

Introduction: While racial/ethnic disparities in the use of opioid use disorder (OUD) treatment in outpatient settings are well documented in the literature, little is known about racial/ethnic disparities in access to hospital-based OUD services. This study examines the relationship between hospital-based or initiated OUD services and the racial/ethnic composition of the surrounding community. Methods: We constructed a dataset marking the implementation of eight OUD strategies for a 20% random sample of nonprofit hospitals in the United States based on 2015–2018 community health needs assessments. We tested the significance of the relationship between each OUD strategy and the racial/ethnic composition of the surrounding county using two-level mixed effects logistic regression models that considered the hierarchical structure of the data of hospitals within states while controlling for hospital-level county-level, and state-level covariates. Results: In both unadjusted and adjusted models, we found that hospital adoption of several OUD services significantly varied based on the percentage of Black or Hispanic residents in their communities. Even after controlling for hospital size, the overdose burden in the community, community socioeconomic characteristics, and state funding, hospitals in communities with high percentage of Black or Hispanic residents had significantly lower odds of offering the most common hospital-based programs to address OUD – including programs that increase access to formal treatment services, prescriber guidelines, targeted risk education and harm reduction, and community coalitions to address opioid use. Conclusions: Hospital adoption of many OUD services varies based on the percentage of Black or Hispanic residents in their communities. More attention should be paid to the role, ability, and strategies that hospitals can assume to address disparities among OUD treatment and access needs, especially those that serve communities with a high concentration of Black and Hispanic residents.

Rapid Transition to Telehealth and the Digital Divide: Implications for Primary Care Access and Equity in a Post-COVID Era

Telephone vs. video visits during COVID-19: Safety-net provider perspectives

Difficulty Hearing Is Associated With Low Levels of Patient Activation

Hearing loss is associated with low patient activation

Blustein, J., Chang, J., Weinstein, B., Greene, J., & Chodosh, J. (n.d.).

Journal title

Journal of the American Geriatrics Society

Coordination across ambulatory care a comparison of referrals and health information exchange across convenient and traditional settings

Chang, J., Chokshi, D., & Ladapo, J. (n.d.).

Journal title

Journal of Ambulatory Care Management

Abstract

Abstract

Urgent care centers have been identified as one means of shifting care from high-cost emergency departments while increasing after-hours access to care. However, the episodic nature of urgent care also has the potential to fragment care. In this study, we examine the adoption of 2 coordination activities—referrals and the electronic exchange of health information—at urgent care centers and other ambulatory providers across the United States. We find that setting is significantly associated with both health information exchange and referrals. Several organization-level variables and environment-level variables are also related to the propensity to coordinate care.

Hospital Readmission Risk for Patients with Self-Reported Hearing Loss and Communication Trouble

Health reform and the changing safety net in the United States

Chokshi, D. A., Chang, J. E., & Wilson, R. M. (n.d.).

Journal title

New England Journal of Medicine

Convenient ambulatory care-promise, pitfalls, and policy

Chang, J. E., Brundage, S. C., & Chokshi, D. A. (n.d.).

Journal title

New England Journal of Medicine

Community health worker integration into the health care team accomplishes the triple aim in a patient centered medical home

Preventing early readmissions

Chokshi, D. A., & Chang, J. E. (n.d.).

Journal title

JAMA - Journal of the American Medical Association

Abstract

Abstract

Results In 42 trials, the tested interventions prevented early readmissions (pooled random-effects relative risk, 0.82 [95%CI, 0.73-0.91]; P < .001; I2 = 31%), a finding thatwas consistent across patient subgroups. Trials published before 2002 reported interventions thatwere 1.6 times more effective than those tested later (interaction P = .01). In exploratory subgroup analyses, interventions with many components (interaction P = .001), involving more individuals in care delivery (interaction P = .05), and supporting patient capacity for self-care (interaction P = .04)were 1.4, 1.3, and 1.3 times more effective than other interventions, respectively. A post hoc regression model showed incremental value in providing comprehensive, postdischarge support to patients and caregivers.Conclusions and Relevance Tested interventions are effective at reducing readmissions, but more effective interventions are complex and support patient capacity for self-care. Interventions tested more recently are less effective.Jamainternal Medicine Preventing 30-Day Hospital Readmissions: A Systematic Reviewand Meta-analysis of Randomized Trials Aaron L. Leppin, MD; Michael R. Gionfriddo, PharmD; Maya Kessler, MD; Juan Pablo Brito, MBBS; Frances S. Mair, MD; Katie Gallacher, MBChB; ZhenWang, PhD; Patricia J. Erwin, MLS; Tanya Sylvester, BS; Kasey Boehmer, BA; Henry H. Ting, MD, MBA; M. Hassan Murad, MD; Nathan D. Shippee, PhD; Victor M. Montori, MD.Importance Reducing early (<30 days) hospital readmissions is a policy priority aimed at improving health care quality. The cumulative complexity model conceptualizes patient context. It predicts that highly supportive discharge interventions will enhance patient capacity to enact burdensome self-care and avoid readmissions.Objective To synthesize the evidence of the efficacy of interventions to reduce early hospital readmissions and identify intervention features-including their impact on treatment burden and on patients' capacity to enact postdischarge self-care-that might explain their varying effects. DATA SOURCESWe searched PubMed, Ovid MEDLINE, Ovid EMBASE, EBSCO CINAHL, and Scopus (1990 until April 1, 2013), contacted experts, and reviewed bibliographies.Study Selection Randomized trials that assessed the effect of interventions on all-cause or unplanned readmissions within 30 days of discharge in adult patients hospitalized for a medical or surgical cause for more than 24 hours and discharged to home.Data Extraction and Synthesis Reviewer pairs extracted trial characteristics and used an activity-based coding strategy to characterize the interventions; fidelity was confirmed with authors. Blinded to trial outcomes, reviewers noted the extent to which interventions placed additional work on patients after discharge or supported their capacity for self-care in accordance with the cumulative complexity model.Main Outcomes and Measures Relative risk of all-cause or unplanned readmission with or without out-of-hospital deaths at 30 days postdischarge.