February 28, 2019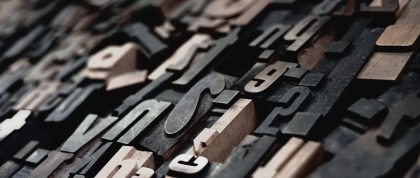 Issue 4 Volume 1
Seven GPH Doctoral Students (Ariadna Capasso, Daniel Hagen, Filippa Juul, Simon Sandh, Temitope Ojo, Jacqueline Litvak, Gabriella Meltzer) presented at the Sixth Annual New York City Epidemiology Forum (NYCEF) on Friday, February 22nd.
2nd Year PhD Student, Ariadna Capasso (pictured below), presented a poster entitled "Intimate partner violence among women in conflict-affected Ukraine: risk and protective factors."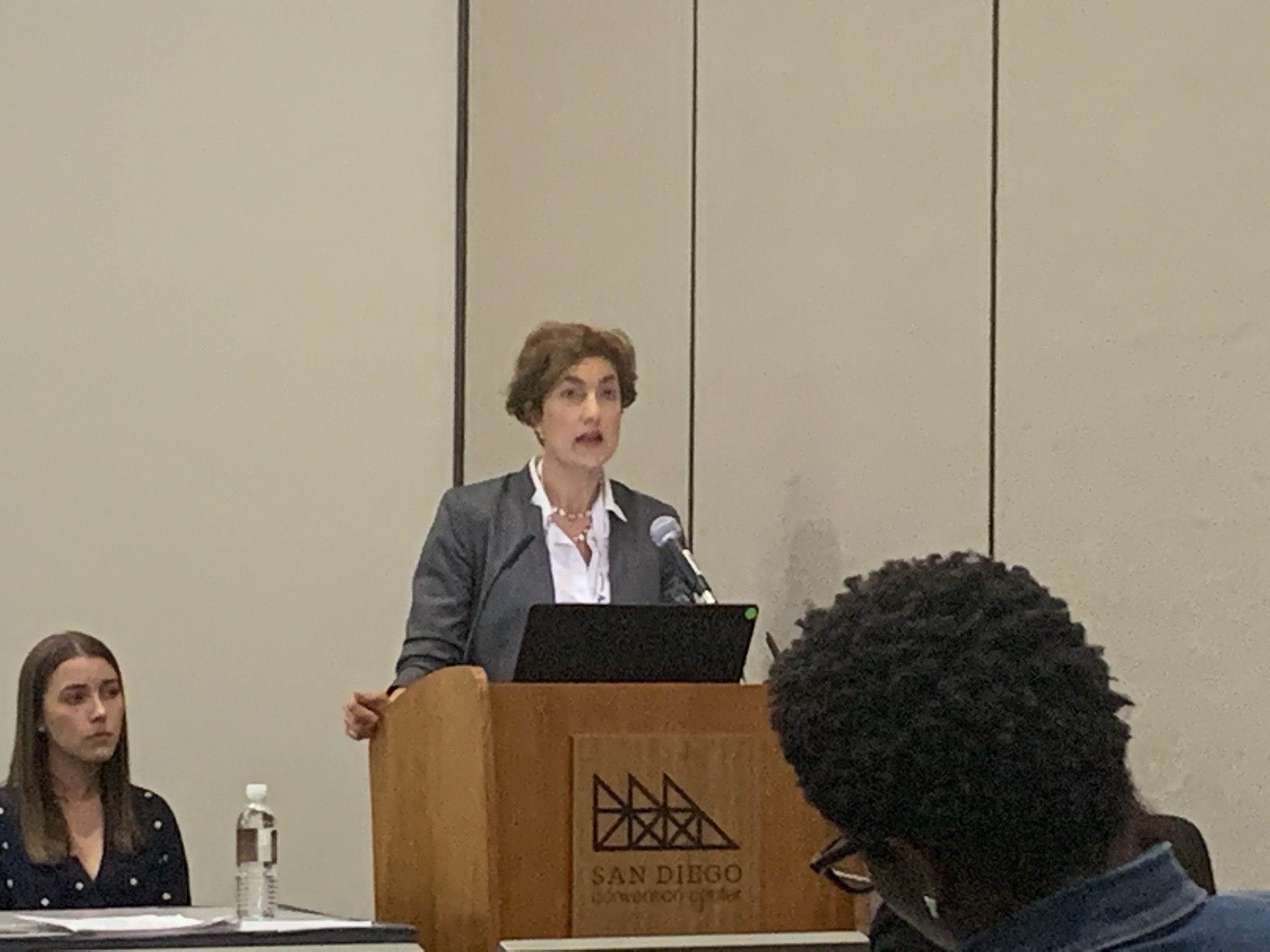 ----
4th Year PhD Student, Filippa Juul (pictured below), gave an oral presentation entitled, "Trends in food consumption according to processing level in an aging population: The Framingham Offspring Study".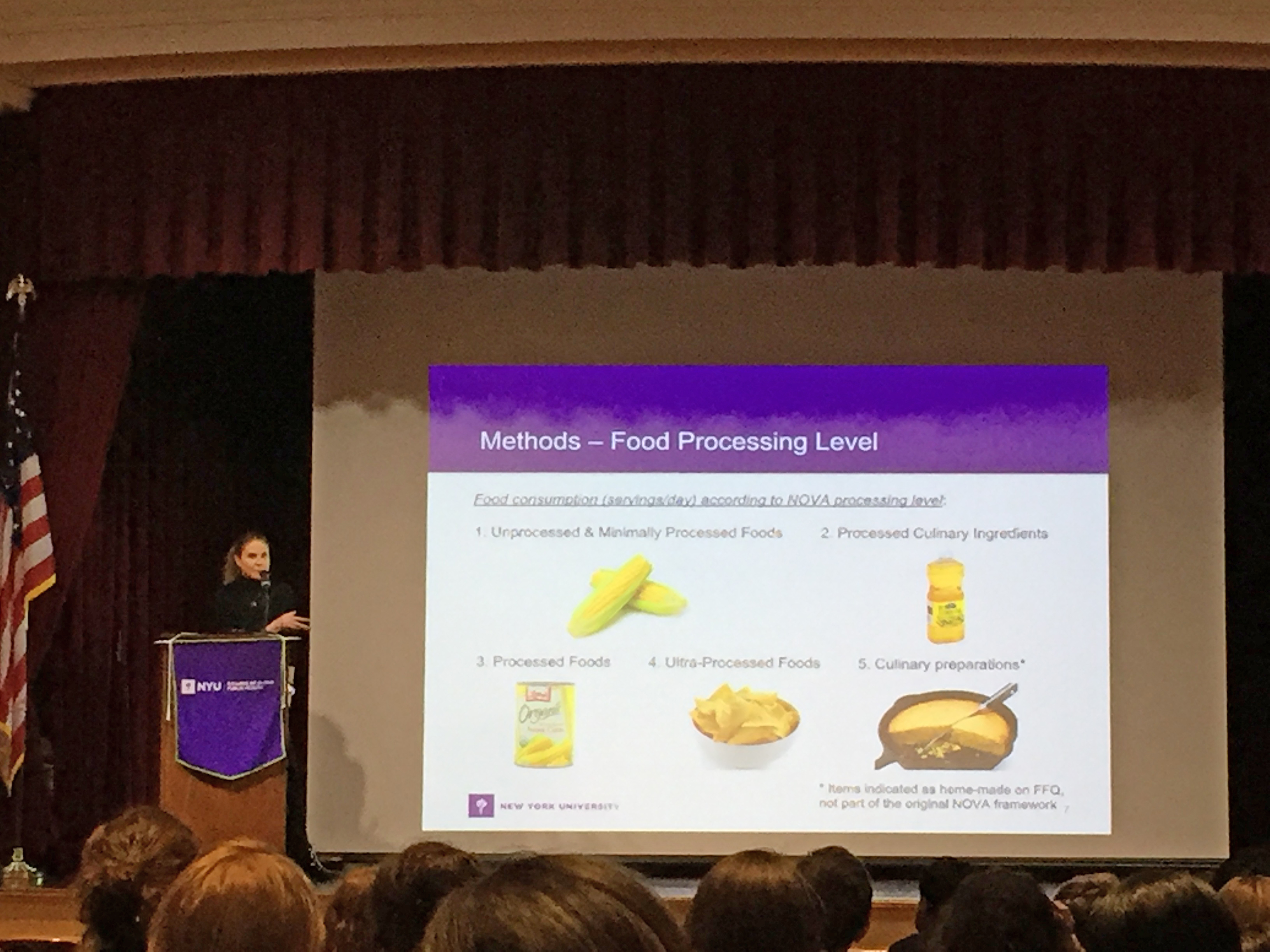 ----
1st Year PhD Student, Daniel Hagen (pictured below), presented a poster entitled, "Association Between Acculturation and Depressive Symptoms Among Dominican Americans in New York City". Collaborators on this project were Drs. Emily Goldmann, Nina S. Parikh, Melody Goodman, and Bernadette Boden-Albala.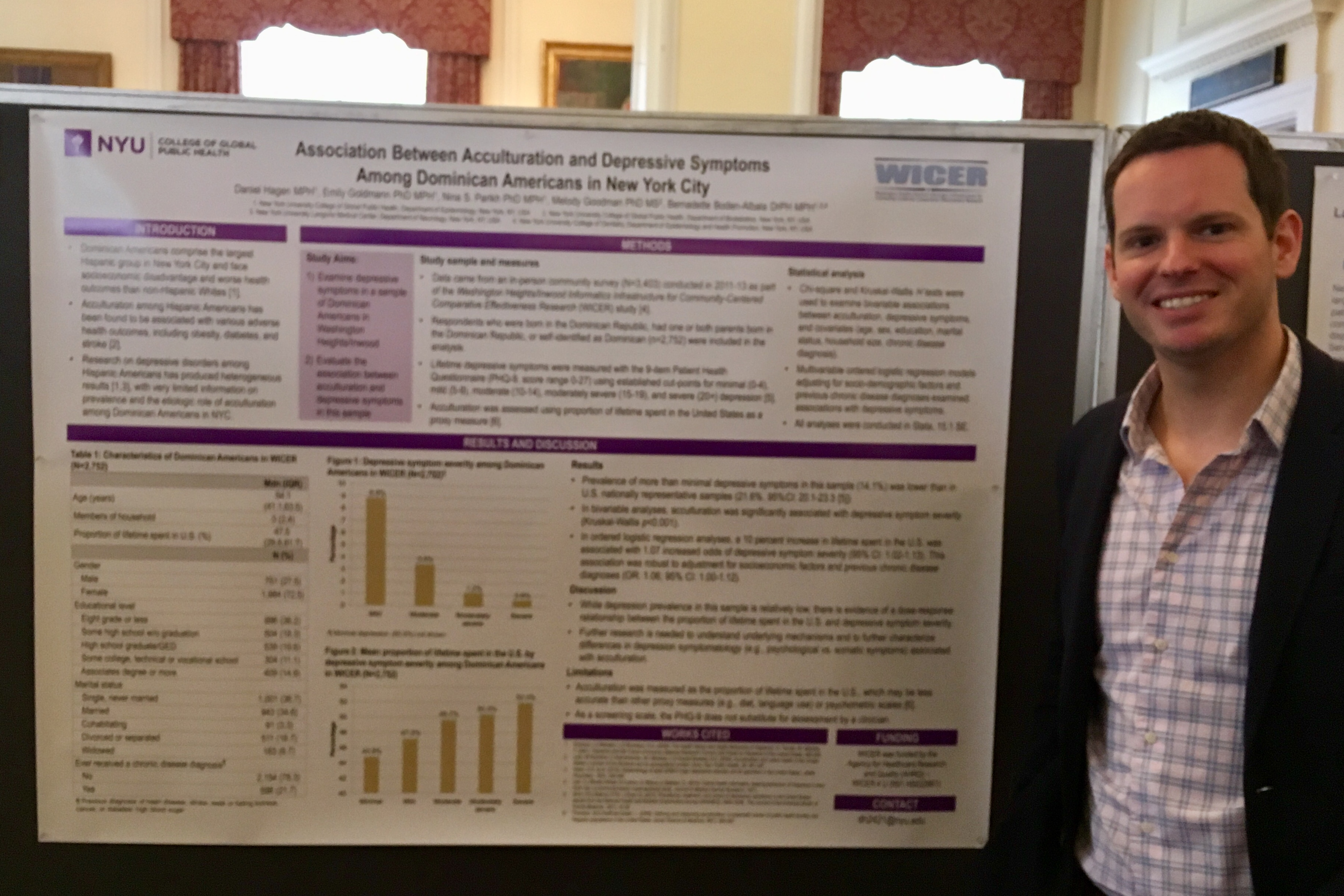 ----
2nd Year PhD Student Temitope Ojo's manuscript, "Feasibility of integrated, multilevel care for cardiovascular diseases (CVD) and HIV in low-and middle-income countries (LMICs): a scoping review" was recently accepted in PLOS ONE journal.
----
2nd Year PhD Student, Margaux Grivel, along with Dr. Lawrence Yang, published the following paper, "A new brief opioid stigma scale to assess perceived public attitudes and internalized stigma: Evidence for construct validity" in the Journal of Substance Abuse Treatment.
----
3rd Year PhD Student Alexandra Guttentag co-authored a paper entitled "Ecological momentary assessment of various tobacco product use among young adults" that was recently published.
----
2nd Year PhD student, Gabriella Meltzer, coauthored a book chapter with Dr. Yanzhong Huang that has recently been published in the Routledge Handbook on the Politics of Global Health. The chapter is titled, "Reforming the World Health Organization."
----
1st Year PhD Student, Mahathi Vojjala (pictured below), attended the 2019 Society for Research on Nicotine and Tobacco conference with the some of the GPH tobacco research team: Dr. Ray Niaura, Dr. Jennifer Cantrell, and Allison Glasser. Mahathi presented a poster titled "Cigarette Smoking Trends from Waves 1, 2, and 3 of the Population Assessment of Tobacco and Health (PATH) Study" at SRNT.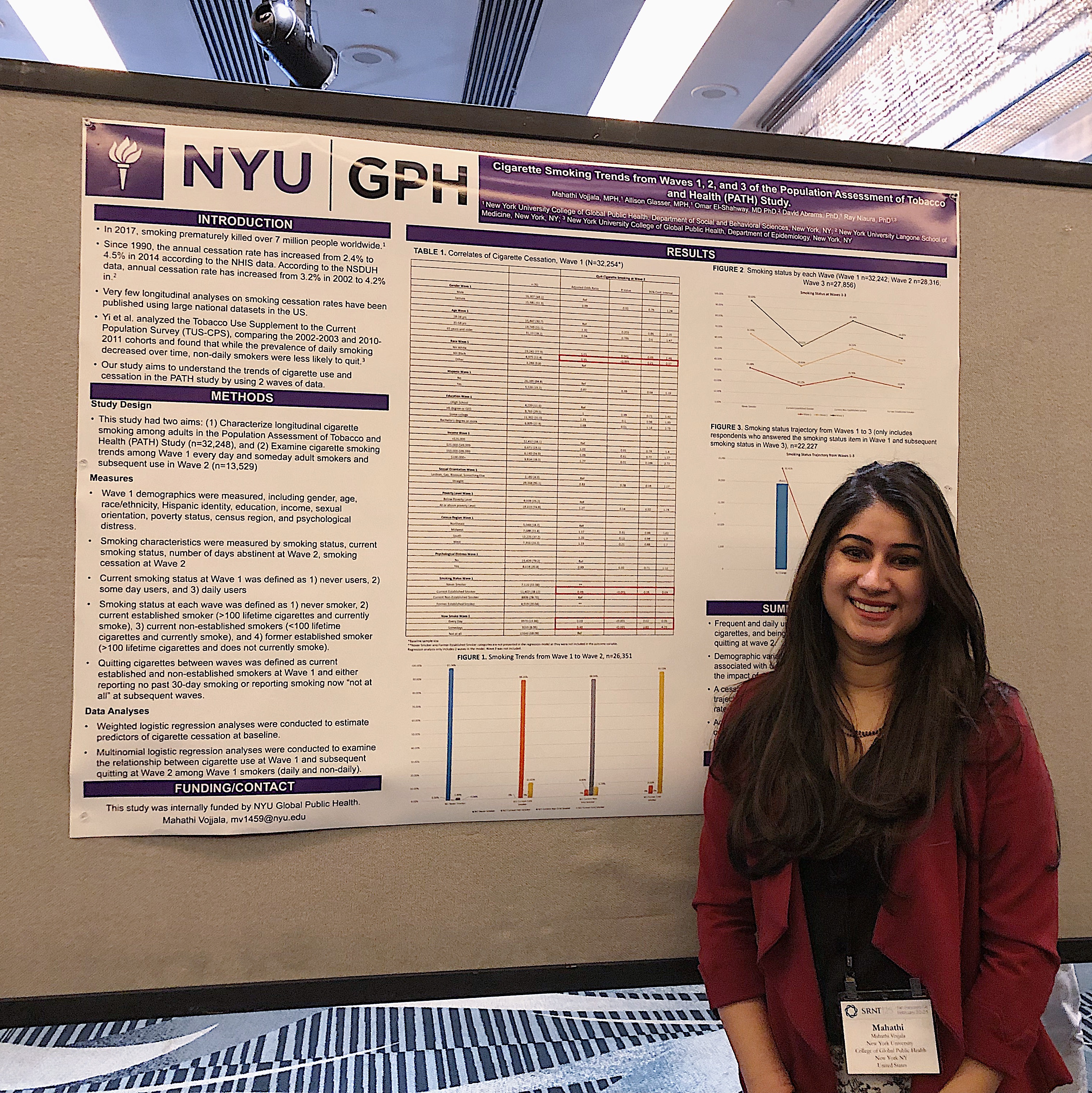 ----
Priti Bandi successfully defended her dissertation, "Evolution of Educational Inequalities in Tobacco Use in Low-and Middle-Income Countries," and has accepted a job at the American Cancer Society.