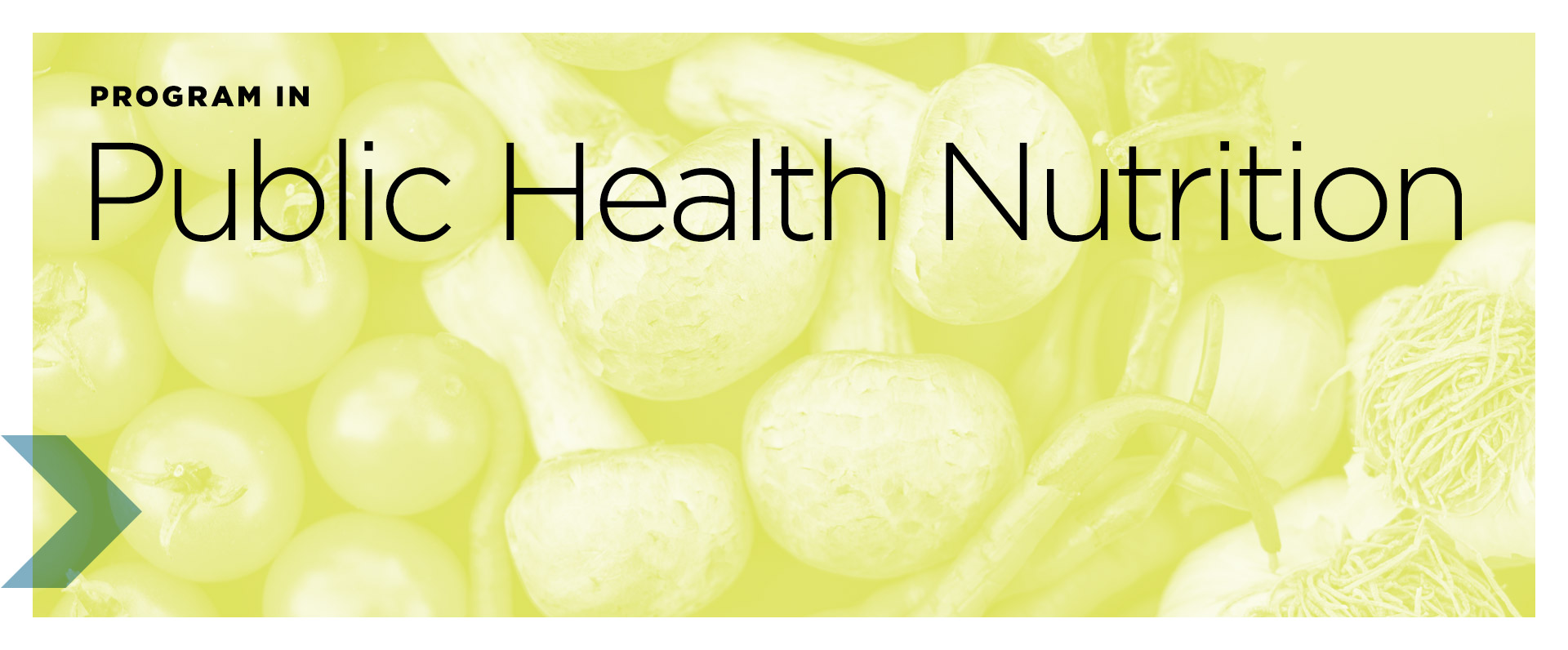 GPH's Public Health Nutrition Program uses teaching, research, and applied practice to prepare its graduates for positive, real-world impacts on the health of vulnerable populations around the world. Taught by an interdisciplinary faculty, PHN offers an array of courses on nutritional epidemiology, food insecurity, community nutrition, the impacts of climate change and Covid on food supply and policy, and clinical nutrition research. Its dynamic curriculum can be tailored to a student's individual interests, skill set, or career objectives. At the core of all PHN activities is an emphasis on equity and food justice, so graduates will be equipped to assume leadership roles in both local and global settings.
PHN faculty focus on students' academic development as well as their research and professional skills. They conduct research on the role of nutrition in cancer, obesity, and other chronic diseases; research methodology; community food environments; nutrition marketing policy; and maternal and child health.
Through internship placements, research labs and events, PHN students can build their professional networks in both public and private sectors. And in the Nutrition without Borders club, they can join students in other GPH departments to combine classroom learning with meaningful community service.
Degree Programs & Certifications
Check Out Our Annual Report
Sara Bond, MPH Student
"Choosing Public Health Nutrition at GPH provided me the benefits of a large, well-respected institution combined with the intimacy of a focused program and engaged professors who truly care about your success."
Jiawen Shou, MPH Student
"I'm obsessed with the variety of courses. They're exploratory and beneficial to studying nutrition from a public health perspective, which allows me to expand my career in the field."
Looking for more information?