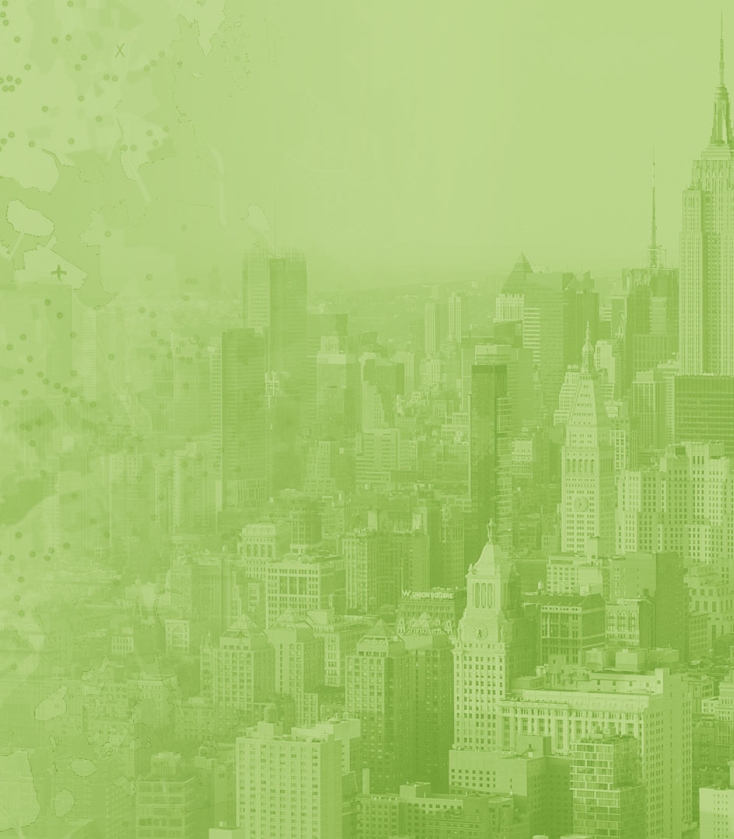 mHealth Lab
Research Group
NYU mHealth is a research group within the NYU College of Global Public Health. NYU mHealth works to leverage the power of cellphones to collect data about neighborhoods and experiences, including exposure to different risk and protective factors such as tobacco point-of-sale. Furthermore, the team also works  to understand health behaviors as they occur within residents' day-to-day routine. This data and analysis are used to understand decision-making about the pros and cons of certain behaviors, attitudes about the built environment, and ultimately the way outcomes are affected by the neighborhoods in which people live or spend a substantial amount of their time.
The NYU mHealth group is comprised of a transdisciplinary, highly collaborative team that includes experts in applied public health research, geographic information systems, mobile data collection, and computationally intensive ("big") data analytics, among other topics.  Members of the lab are working with a wide range of datasets from open platforms, as well as geolocation mobility data, ecological momentary assessment (EMA) data, and very large photographic imagery data from street-level collection systems and smart wearable cameras. 
In the Lab, researchers and students apply mHealth tools to explore geospatial systems, technology, research, and community advocacy. Students at all levels are encouraged to contact us about opportunities, as well as check out the student-led NYU Youthmappers club.  
The Team
Thomas Kirchner, Assistant Professor of Social and Behavioral Science
Dr. Thomas Kirchner PhD is a clinical-health psychologist and methodologist interested in the analysis and graphical representation of longitudinal and geographic data, including methodologies that link individual behavior to the real-time context in which it occurs. As the Director and Principal Investigator of the mHealth (mobile health) Lab, Dr. Kirchner uses GIS to understand health-related behavior and decision-making in real time. Dr. Kirchner has received his Clinical and Biological/Health Psychology MS and PhD  from the University of Pittsburgh.
Email: tom.kirchner@nyu.edu
Hong Gao, Associate Research Scientist
Hong Gao joined mHealth lab as a Data Scientist in 2015. Before that, she was working with Dr. Tom Kirchner on tobacco related research. She has a Master of Public Health from Johns Hopkins University and is currently enrolled in NYU Center for Data Science. Her research interests involve spatial temporal changes and behavioral data analysis.
Email: honggao@nyu.edu
Avigail Vantu, Research Scientist
Avigail Vantu is a Research Scientist doing Data Science related work at the NYU mHealth lab. Avigail started working with the team in 2015 as a Graduate Research Assistant while pursuing her Urban Informatics MS at the NYU Center for Urban Science and Progress (CUSP). Her previous education is from the Economics,  Political Science, and Urban Design fields. Previously, Avigail worked at tech companies. She also worked as a data and visualization intern at the NYC Dept of City Planning  (DCP) and contributed to a rezoning project as an urban design intern at the Tel Aviv- Jaffa Preservation Dept.
Email: avigailvantu@nyu.edu  
Alexandra Guttentag, Doctoral Student & Graduate Research Assistant
Sasha is a second-year PhD student in Dr. Tom Kirchner's mHealth Lab. Originally from the SF Bay Area, she graduated from Johns Hopkins with a B.A. in Public Health in 2013 and completed a Fulbright Fellowship in southern Brazil in 2015. Sasha spent Fall 2017 completing a visiting research fellowship at ISPUP in Portugal, where she analyzed longitudinal data to evaluate patterns in smoking related to neighborhood deprivation and residential mobility amongst Portuguese women. Her main research interest centers on the applications of mobile technologies in health surveillance and behavior change. Her current research project at GPH uses mobile phone systems to evaluate the harm reduction potential of electronic cigarettes amongst cigarette smokers. Outside of GPH, she is an active member of the NYU Squash Club, and volunteers with Crisis Text Line.
Email: sasha.guttentag@nyu.edu
Shivendra Panicker, Research Assistant
Shivendra grew up in India, and is currently a graduate student at NYU. Previously, Shivendra worked as a senior developer at D.E.Shaw & Co. He is passionate about machine learning, startups and sports. Shivendra's recent projects include "Neural Stance Detection" and "Predicting Supreme Court case outcomes". Shivendra like to play volleyball, cricket, badminton & table tennis.
Rachel Levy, Undergraduate Student
Rachel is currently an Undergraduate studying Global Public Health, Applied Psychology, and Web Design. Rachel became interested in public health while living in Thailand and working in local orphanages.  She is passionate about health policy and disparities, freethinking, and weight-lifting.
Lissete Diaz, Research Assistant
Lissete attended the University of California- Riverside and graduated with a Bachelors in Biology. She later began her service as an AmeriCorps VISTA member at Child Guidance Center, a mental and behavioral health clinic for at-risk children and their families. During this time, her interest in public health grew and as a result decided to pursue an MPH in Health Policy from NYU. Lissete is  a research assistant analyzing current regulations around flavored tobacco products.  Upon completion of her MPH, Lissete looks forward to implementing and assessing current health policies.
Yash Gandhi, Research Assistant
Yash is a Computer Engineering graduate student at NYU. Previously, Yash worked as a Software Developer at Weight Watchers International and Tech Mahindra Ltd. He is passionate about application development, emerging technologies and like to be tech savvy. Yash's recent projects include "Autonomous Car Parking" and "Fund Raising Website". Yash likes to explore ideas, engage in meaningful discussions and travel.
Ayan Kaliash Agrawal, Research Assistant
Aya is currently pursuing a Computer Science Master's at New York University. Ayan has about two and half years of software development experience previously to joining NYU mHealth. Ayan has completed his undergraduate degree in Electronics Engineering from the University of Mumbai, India.
Anish Shah, Research Assistant
Anish is currently pursuing a Masters in Computer Science at New York University Courant. He is passionate about Machine Learning, Software Engineering, and Soccer. Currently, Anish is working on the MapMob Project at NYU mHealth Lab.
Omkar pradeep Patinge, Research Assistant
Omkar is currently a Masters student at NYU Courant Institute of Mathematical Sciences majoring in Computer Science. Omkar completed his bachelors from the University of Mumbai, India and his interest lies in software development, web development, and economics. Before his masters, Omkar has worked with Media.net (Directi) and EMC, India.
Aviral Khattar, Research Assistant
Aviral is a Computer Science masters student at NYU. Previously he worked at IBM (India Software Labs) as a software developer. Aviral is passionate about machine learning and using machine learning techniques to solve problems in different domains. His recent projects include 'Depth prediction for Road Signs' and 'Predicting best system configuration for Processing-in-Memory'. He likes to play cricket, table tennis and basketball.
Meghann Armstrong, Undergraduate Research Assistant
Meghann is a second year Undergraduate student at the NYU College of Arts and Science studying Global Public Health and Biology. She is excited to join the mHealth team as an Undergraduate Research Assistant working on the MapMob study.