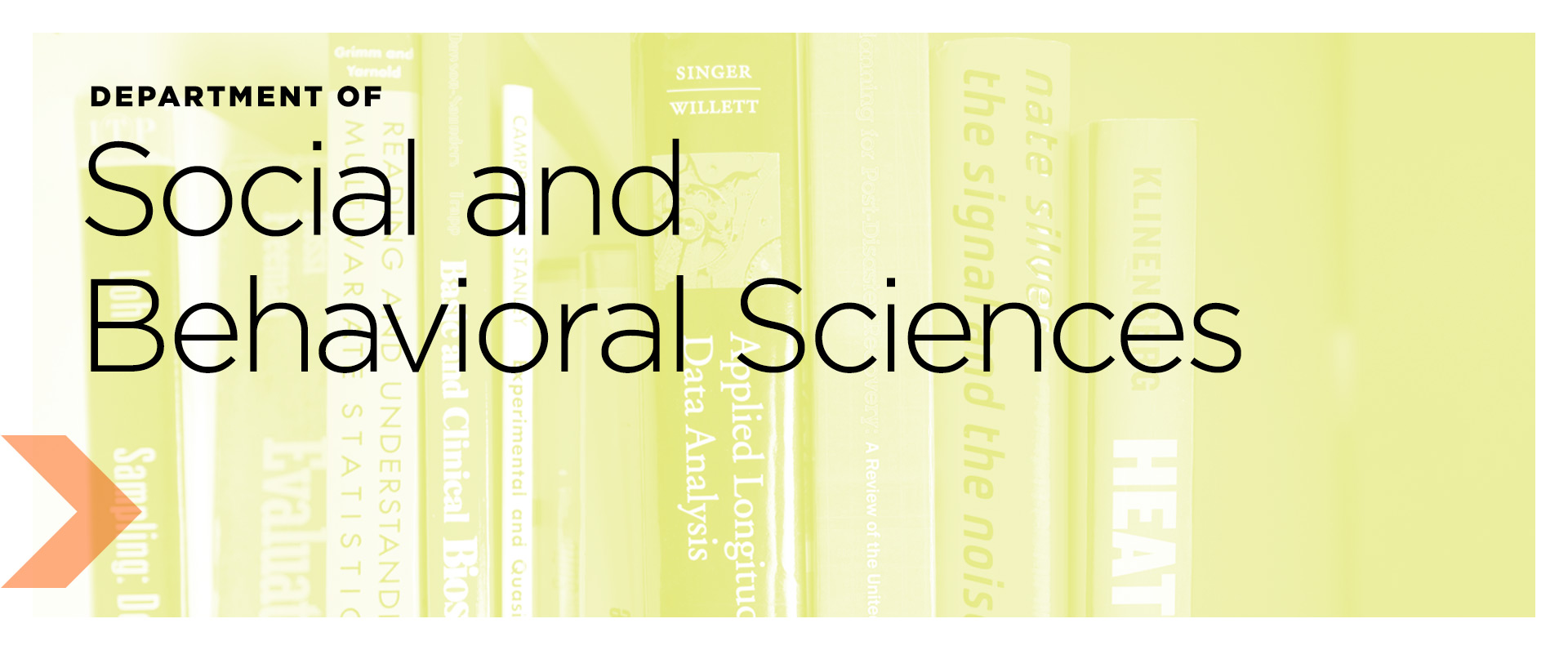 Many of the current causes of morbidity and mortality are related to social determinants or "lifestyle" behaviors and social conditions.  Behaviors such as cigarette smoking, sedentary lifestyle, sexual risk behaviors, and poor medication adherence are just a few of the determinants of myriad disease morbidities and mortality.
Our Intellectual Core
The Department of Social and Behavioral Sciences is focused on identifying, understanding, and changing disease trajectories associated with these determinants of health.  At the core of the department is a dedication to "social justice", to improving health equity, to acknowledging that health is not an often unaffordable luxury, but a human right.  To this end, the department has adopted a multi-pronged approach to address these social injustices and health inequities and fulfill our mission.  
Our Mission
Our Mission is to improve the health of all people by advancing knowledge and training tomorrow's leaders in how to change the behavior of people, organizations, and communities, and social conditions that influence health within the evolving landscape of complex health challenges that adversely affect diverse local, national, and global communities.  
Our Goal
Our goal is to train the public health leaders with the research, practice, and implementation/dissemination knowledge and skills to successfully confront today's health threats.  But we are not only focused on skills and knowledge, we focus on helping students create their public health careers by developing and sharing ecological, design, and system's thinking frameworks, useful for contextualizing today's health threats, but equally critical for addressing the unforeseen health threats of tomorrow.