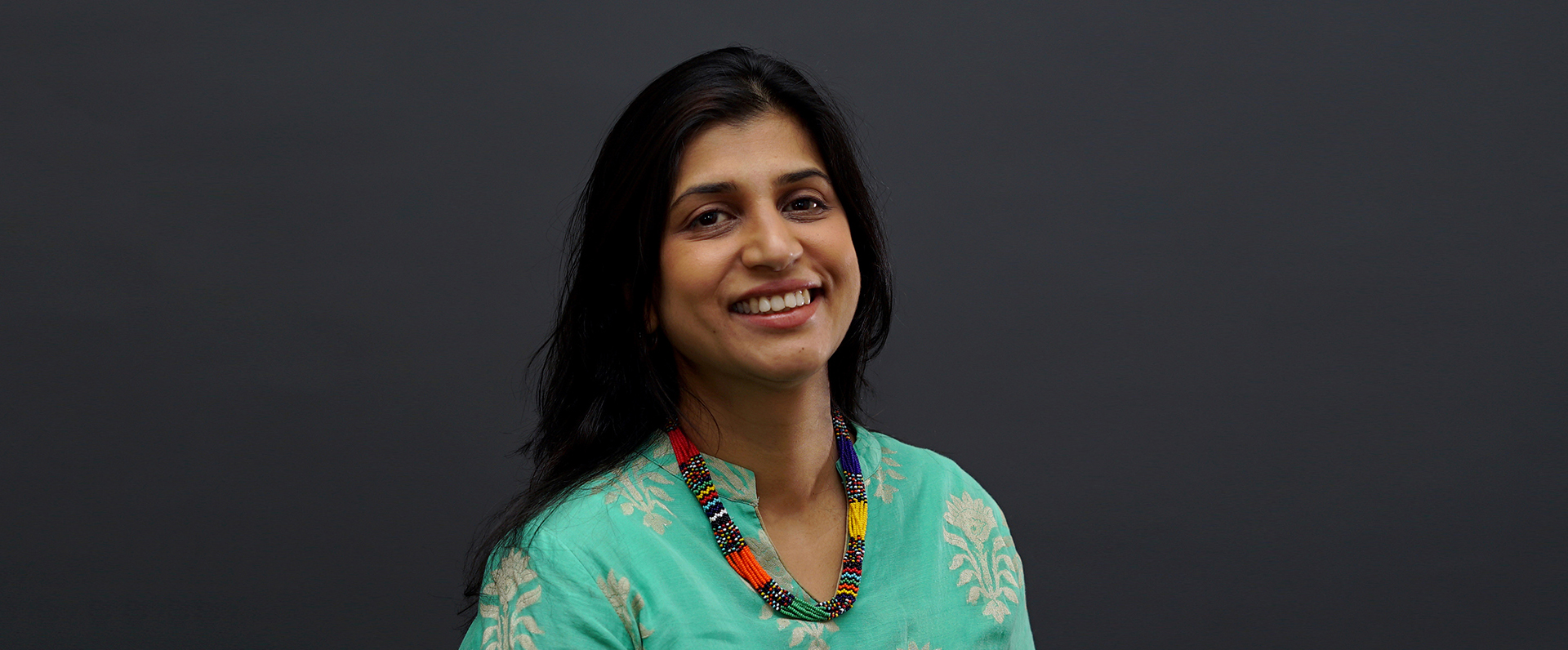 Executive Director of Doctoral Studies
Associate Professor of Public Health Nutrition
Dr. Niyati Parekh's research and teaching are motivated by a deep commitment to reduce nutrition-related disease outcomes in at-risk groups. In pursuit of this goal, as a nutritional epidemiologist, she has developed a robust research portfolio that examines the intersection of biological and behavioral factors of non-communicable diseases in US populations.  The overarching theme of her research program is to examine the role of nutrition and diet-related factors in the etiology of non-communicable diseases, with a particular focus on obesity, metabolic dysregulation and cancer. Her multidisciplinary research integrates the intricacies from four distinct areas of expertise: disease biology, nutritional biochemistry, epidemiology and biostatistics. She has developed a research program with three interconnected areas that are unified under the theme of investigating diet and non-communicable diseases in populations, using epidemiologic methods. The first arm consists of leveraging existing data to identify dietary patterns, dietary quality and food consumption patterns in populations of interest. The second is to identify dietary determinants and biomarkers that predict disease outcomes including obesity, diabetes, cardiovascular disease and cancer. The third arm is to measure diets using novel dietary assessment methods that will contribute to more accurate and multi-dimensional measurement of diet. The three areas of her work complement each other and reveal preventive measures for populations, inform health policy and guide clinical practice. She has 75 peer-reviewed publications and her work has been supported by awards from the American Cancer Society and NIH.

Dr. Parekh holds an MS in Clinical Nutrition from Mumbai University and a PhD in Nutritional Sciences with a minor in Population Health Sciences from the University of Wisconsin-Madison (2005). After completing a 2-year postdoctoral fellowship in Cancer Epidemiology at the Cancer Institute of New Jersey-Rutgers, she joined New York University Steinhardt's Department of Nutrition, Food Studies and Public Health in January 2008. With doctoral and postdoctoral training in epidemiological methods, she cross-pollinated the fields of nutrition and public health. In 2015, as Associate Professor of Public Health Nutrition, she transitioned to NYU's newly launched School of Global Public Health (GPH), as Director of the Public Health Nutrition program (until 2019). She also has an affiliated appointment at the Department of Population Health-Grossman School of Medicine.

Her recent honors include being inducted as a New York Academy of Medicine Fellow, and her appointment as Independent Consultant at UNICEF. She has served the American Society for Nutrition as Chair of the Nutritional Epidemiology Research Group. She teaches graduate courses in the New York Campus and at study abroad sites (Mexico, Abu Dhabi and Florence). Graduate courses taught include Global Nutrition, Nutritional Epidemiology, Perspectives in Public Health and Global Cancer Epidemiology for which she has received awards. Dr. Parekh has served as the Executive Director of Doctoral Programs at GPH since 2017. In this role, she supports about 30 PhD students, and promotes all aspects of their rigorous research and professional development towards impactful careers.

 

BS, Life Sciences and Biotechnology, Mumbai University, India

MS, Foods, Nutrition, and Clinical Dietetics, Mumbai University, India

PhD, Nutritional Sciences (minor Population Health Sciences), University of Wisconsin-Madison, Madison, WI

Cancer

Chronic Diseases

Epidemiology

Nutrition

Obesity

Population Health

Public Health Nutrition

Publications

A systematic review of randomized controlled trials examining workplace wellness interventions

Ecological momentary assessment for health behaviors and contextual factors in persons with diabetes: A systematic review

Longitudinal dimensions of alcohol consumption and dietary intake in the Framingham Heart Study Offspring Cohort (1971-2008)

Trends in food consumption by degree of processing and diet quality over 17 years: Results from the Framingham Offspring Study

Ultra-Processed Foods and Incident Cardiovascular Disease in the Framingham Offspring Study

Food assistance programs and income are associated with the diet quality of grocery purchases for households consisting of women of reproductive age or young children

Greater adherence to a Mediterranean-like diet is associated with later breast development and menarche in peripubertal girls

Health behaviours during the coronavirus disease 2019 pandemic: Implications for obesity

Prenatal dietary exposures and offspring body size from 6 months to 18 years: A systematic review

Preventing type 2 diabetes among South Asian Americans through community-based lifestyle interventions: A systematic review

Sociodemographic differences in the dietary quality of food-at-home acquisitions and purchases among participants in the U.S. nationally representative food acquisition and purchase survey (foodaps)

The Association between Dairy Intake and Body Composition among South Asian Adults from the Mediators of Atherosclerosis in South Asians Living in America (MASALA) Study

Murphy, B., Talegawkar, S. A., O'Connor, J., Kandula, N. R., Kanaya, A. M., Allison, M. A., & Parekh, N.

Journal title

British Journal of Nutrition

Abstract

Abstract

South Asians, who are at a disproportionately greater risk of atherosclerotic cardiovascular disease (ASCVD), represent a rapidly growing population in the United States (U.S.). The relationship between dairy, a major component of South Asian diets, and body composition- A n established risk factor for ASCVD, is unclear. The aim of the present study was to examine the associations between dairy intake and multiple measures of body composition (body mass index, waist and hip circumference, waist-to-hip ratio, abdominal lean mass, subcutaneous, visceral, and intermuscular fat areas) among South Asian adults in the U.S. A baseline analysis was conducted using existing data from the Mediators of Atherosclerosis in South Asians Living in America cohort. In women, the highest (>1.9 servings/day) vs. lowest (<1 serving/day) tertile of dairy intake was associated with a 53% lower odds of a waist circumference >80 cm (95%CI:0.25,0.89,ptrend<0.05). No associations were observed between dairy intake and measures of body composition. However, greater than 3 servings of low-fat yogurt per week was associated with a 9.9 cm2 lower visceral fat area (95%CI:-19.07,-0.72,p<0.05) and 2.3 cm2 lower intermuscular fat area (95%CI:-3.76,-0.79,p<0.05) as compared to those with ≤3 servings per week. Milk and cheese (whole/low-fat) were not associated with body composition measures. These analyses suggest that higher consumption of low-fat yogurt is associated with lower visceral and intermuscular fat in the whole sample, and women with higher dairy intake have lower waist circumference. Our study supports dietary incorporation of dairy, and also recognizes the utility of multi-dimensional measures of central adiposity.

The Healthy Eating and Living Against Noncommunicable Diseases Study: An Innovative Family-Based Intervention

The influence of the sugar-sweetened beverage industry on public policies in Mexico

Development of a technology-assisted food frequency questionnaire for elementary and middle school children: Findings from a pilot study

Geographic differences in the dietary quality of food purchases among participants in the nationally representative food acquisition and purchase survey (FoodAPS)

Processing level and diet quality of the US grocery cart: Is there an association?

Quantity, Quality, and Timing of Carbohydrate Intake and Blood Pressure

Weight perception, weight control intentions, and dietary intakes among adolescents ages 10–15 years in the United States

Associations of Parental Self-Efficacy With Diet, Physical Activity, Body Composition, and Cardiorespiratory Fitness in Swedish Preschoolers: Results From the MINISTOP Trial

Associations of Whole and Refined Grain Intakes with Adiposity-Related Cancer Risk in the Framingham Offspring Cohort (1991–2013)

Consumption of sugars, sugary foods, and sugary beverages in relation to adiposity-related cancer risk in the framingham offspring cohort (1991–2013)

Consumption of sugars, sugary foods, and sugary beverages in relation to cancer risk: A systematic review of longitudinal studies

Nutrition Literacy among Cancer Survivors: Feasibility Results from the Healthy Eating and Living Against Breast Cancer (HEAL-BCa) Study: a Pilot Randomized Controlled Trial

Racial and ethnic disparities in predictors of glycemia: a moderated mediation analysis of inflammation-related predictors of diabetes in the NHANES 2007–2010

Nowlin, S., Cleland, C. M., Parekh, N., Hagan, H., & Melkus, G.

Journal title

Nutrition and Diabetes

Abstract

Abstract

Background/Objective: Racial/ethnic disparities in type 2 diabetes (T2D) outcomes exist, and could be explained by nutrition- and inflammation-related differences. The objective of this study is to identify associations between race/ethnicity and glucose control among participants from NHANES 2007–2010, as influenced by diet quality, body mass, and inflammation and grouped by T2D status. Subjects/Methods: The following is a cross-sectional, secondary data analysis of two NHANES data cycles spanning 2007–2010. The association between race/ethnicity and hemoglobin A1c (HbA1c) as mediated by dietary intake score, body mass index (BMI), and C-reactive protein (CRP) was assessed, as was the strength of the difference of that association, or moderation, by T2D status. The sample included n = 7850 non-pregnant adult participants ≥ 20 years of age who had two days of reliable dietary recall data, and no missing data on key variables included in the analysis. The primary outcome examined was HbA1c. Results: The model accurately explained the variation in HbA1c measures in participants without T2D, as mediated by diet quality, BMI, and CRP. However, significant variation in HbA1c remained after accounting for aforementioned mediators when contrasting non-Hispanic White to non-Hispanic Black participants without T2D. The model was not a good fit for explaining racial/ethnic disparities in HbA1c in participants with T2D. A test of the index of moderated mediation for this model was not significant for the differences in the effect of race/ethnicity on HbA1c by T2D status (moderator). Conclusions: This study demonstrated that diet quality, BMI, and CRP mediated the effect of race/ethnicity on HbA1c in persons without T2D, but not in persons with T2D. Further research should include additional inflammatory markers, and other inflammation- and T2D-related health outcomes, and their association with racial/ethnic disparities in diabetes.