August 28, 2017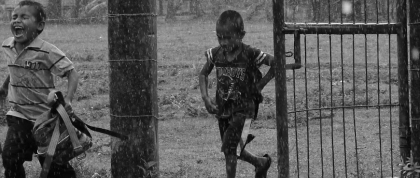 Spontaneous Kindness  
The Cross Continental Experience Blog by Rory Curtin, CCMPH Student
August 28, 2017
There is the click of crows feet on a blue tin roof, the lonely taps of several hammers on scaffolding, and the rumble of airplanes coming and going from the Accra airport. I sit on a couch outside the office of our residences, listening to this and the buzz of an unfamiliar insect. Looking up, I see the reflection of grey clouds in our silent swimming pool, which impotently accepts raindrops which break it's clear blue glass.
It's 9:30 on our first Saturday morning all together in Accra. This week our program administrators, Sharon Robert and Donald Brown have met us in Ghana for an introductory orientation week before our classes begin at the University of Ghana. We will be studying alongside students at Ghana's oldest academic institution for the next four months, the second leg of our three-part journey as NYU's second Cross-Continental Public Health cohort. We began the academic year in Washington D.C. in June and will commence the year in either Abu Dubai, UAE, or Florence, Italy. For now though, we are fully present and as prepared as possible to experience the University as well as on-site placements with local NGOs or international government agencies!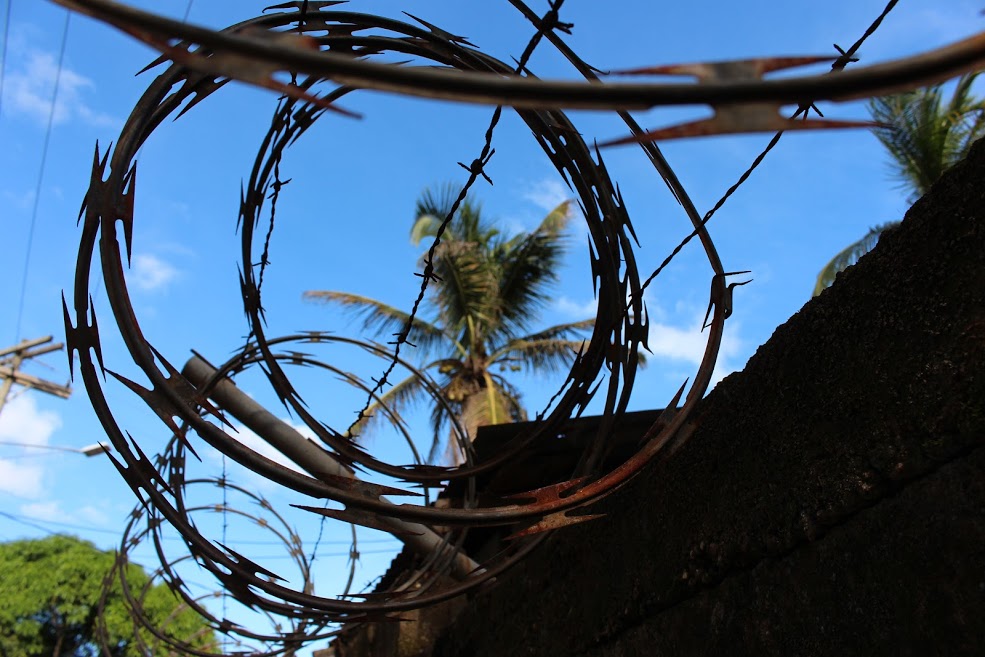 I woke up at 4:15am to a tapping on my window and the newly familiar voice of the son of the owner of our residences, Maxwell, calling my name. Joel Birkemeier (NYC-medical doctor/researcher-and fabulously enthusiastic about truly everything), my suite mate, had been locked out and they'd come around to my window to get him in after a typical Friday night in Accra...dancing until mysterious birds begin to call their curious songs. Somewhat begrudgingly, though not altogether upset because my alarm was set to go off within the next half hour, I pattered across our cottage to let in a fully energized Joel.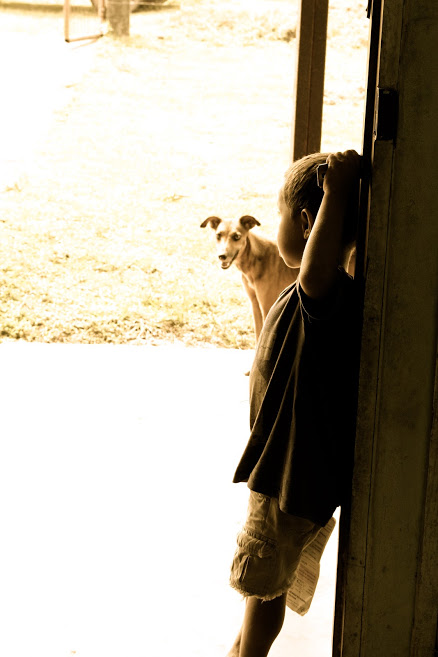 As I prepared our oven to bake the loaf of bread I set to rise the night before, he regaled me with stories of dancing in rooftop clubs and touring the city in likely all of the Ubers currently registered in Ghana. Close to half of our group was out with our kind host Maxwell and his close friend, Josh, both of whom went to school in the United States and are in their 20s like most of us.
As the equatorial sun quickly rose, Joel was particularly excited to tell me of having been joined by another new friend of ours, a server from the restaurant we eat at as a group on Monday, Wednesday, and Friday nights, "Buka". Kyoko Thompson (NYC-go-getter-feminist-and endearingly thoughtful), Joel, and I got to know Nick the when we asked his opinion on local cafes to study in and he walked several us 45 minutes through the bustling city streets, causally across frantic highways, to a spot he thought we should enjoy dancing to salsa that Wednesday evening. Indeed, it was an incredible show of some 50+ people on the stage, alternating between salsa and songs that as the DJ would play them, the entire audience would join together in synchronized steps. I persistently followed along in the second or third row of this flashmob-type show, often misstepping into a local Ghanaian man or women, whom would scoop me along in kind arms, setting me back in rhythm.         
Such spontaneous kindness is the norm here in Ghana thus far. Accra feels more like a community than a city, our residences more like a family than mere apartments. Walking down the street, it's heartwarming to receive so many smiles, and not imploringly, but genuinely welcoming salutations. For instance, at sunrise each morning, on our way to the gym to exercise or practice yoga, we are greeted at the gate by Kweku (or "Uncle" as it is also customary to call your elder here). He sits at his post behind the security desk and smiles a glorious "how are you today?". To this, you cannot help but respond with "wonderful!". Even while my stomach had twisted itself into irascible knots after eating one too many whatchay (a breakfast street food of rice, beans, plantain, and fried spices, sold wrapped in a banana leaf), I didn't have the heart to tell Kweku that I was anything but enjoying myself. . . . Which is effectively true.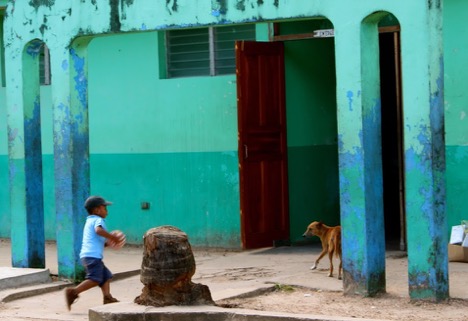 There of course were a few mishaps at the beginning with luggage taking its time crossing the Atlantic, other bouts of stomach irritability among us, but overall even the traffic jams have proven to be entertaining. Sharon told us before leaving that students last year reported seeing a mattress sold among idling cars, and I believe we wouldn't be all that surprised to see this now. Everything from maps to matches, shoe polish, puppies, or fruit come to you at your window. At these moments you feel almost like you do in fact need to buy the game Monopoly, though for now our (better?) judgment seems to have helped us keep the windows closed.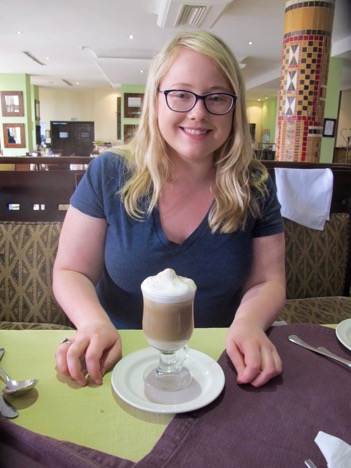 Thus, we have successfully settled in to our residences at Maxwell Apartments, and today Fabiana Rizzieri (Italy-going on her third masters-bringing her family with her-and ceaselessly optimistic) is officially moving with her four year old son, Danny, and husband Manu, into their rental nearby. Even Brooke Wiles (Michigan-young genius-human rights activist-and coffee lover) has even found a dependable source for her daily iced latte!
---
Click here to learn more about the Cross-Continental Master of Public Health Program