January 12, 2018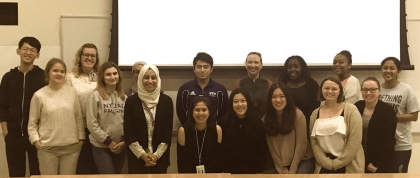 NYU-AD and Tanzania
Dear Colleagues and Students,
Belated happy New Year!  We write today from Tanzania where Visiting Professor Dr. Karen Yeates and I are teaching two courses: Protecting the World's Health: Triumphs and Challenges for undergraduate students (pictured above) and Tackling Global Health Disparities through Implementation Science Research for MPH students. With so many public health challenges that lie ahead these courses are especially apt.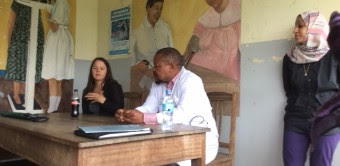 Photo 1: Karen Yeates, Dr. Eliamini Msaki, and Hana Al Bannay at TPI hospital.
2018 marks the "100th anniversary of the most devastating infectious disease event in recorded history: the 1918 influenza pandemic" (Scientific American). Between 50 and 100 million lives were lost – unthinkable today – and yet we still remain at risk. Let's remember that the World Health Organization has estimated that a billion lives will be lost this century to tobacco use alone if trends continue.
 
In Abu Dhabi and Tanzania, we are examining four epidemics – tuberculosis, HIV AIDS, HPV and tobacco use -- focusing on the comparative dimensions of epidemics -- whether human created (tobacco), vaccine preventable (HPV) or controllable but lacking a vaccine (HIV). 
In Abu Dhabi, we heard from a guest speaker on tobacco, Andrea Leinberger-Jabari, MPH, who is with the Public Health Research Institute at NYU AD. While we are in Tanzania, we are visiting the National Tuberculosis Hospital and a cervical cancer screening program near Moshi. Teams will debate controversial topics including whether AIDS care should be free, HPV vaccines should be mandatory, if condoms should be made available to inmates, and if tobacco products should be banned.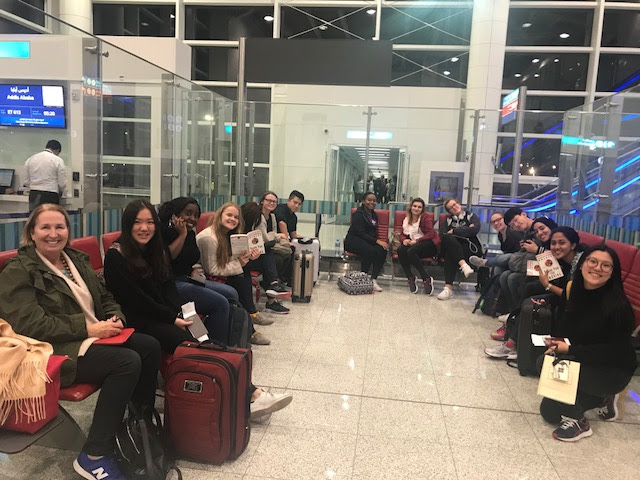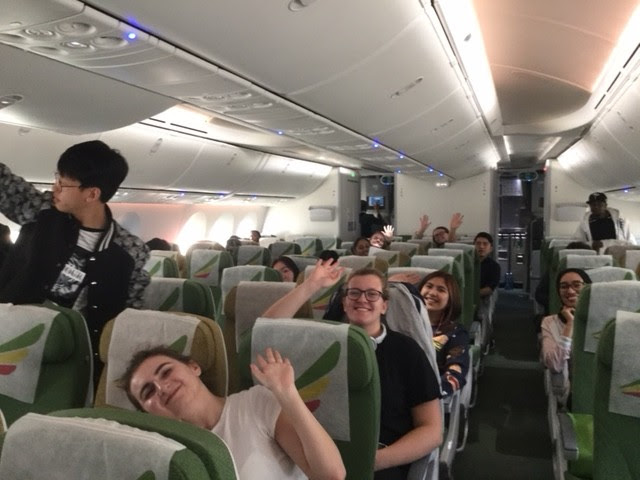 Photo 2 & 3: Smiling students on last leg of trip to Tanzania
This month you'll be hearing from a selection of our faculty who will report from the road as they teach J-Term courses in Nepal, London and elsewhere.

Special thanks to Dr. Hana Al-Bannay who is serving as a Teaching Associate Faculty in my course.
 
Whether you're teaching abroad or bracing for the cold weather on Washington Square, please be safe and have a nice weekend.
Cheryl G. Healton, DrPH
Dean
___
Karen Yeates, MD, MPH; GPH Visiting Professor
Clinical Scientist and Professor, Department of Medicine and
Co-Director of the Queen's School of Medicine in the Office of Global Health at Queen's Universty, Ontario, Canada