March 21, 2018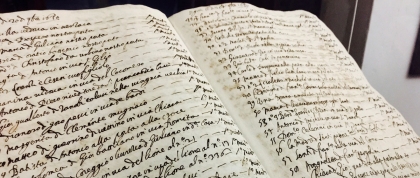 Florence: From the Black Death to the Future of Health and Human Rights
The Cross Continental Experience Blog by Rory Curtin, CCMPH Student
Photo above: Confraternity of the Misercordia, Florence: Registry of deaths from the Black Plague in the 14th Century.
March 21st, 2018
Our Migrant Health in the Mediterranean course spent last night in Rome after visiting Medicines Sans Frontier (MSF) with Dr. Bertelsen. The afternoon included a tour of their project, which is specialized in responding to survivors of torture among the migrant community (SOT). The office includes a project manager who is responsible for administration, two medical physicians, two psychiatrists, a physiotherapist, a social worker, and a cultural interpreter. Each walked us through their responsibilities before elaborating on the types of cases they see and their role in the asylum process. After a second session this morning and a working lunch, Kyoko, Brooke, Diana, and I came away with what is becoming an increasingly comprehensive understanding of Itlay's complex migrant situation.
This trip followed a full week and a half of an intensive Social Epidemiology course with Dr. Eric Roberts and Dr. Boden-Albala. Joining them from New York were eleven other MPH students, all of which are in the two-year masters program, though comprised of a mixture of first and second year students. This added diversity lent itself well to our in-class discussions and dialogues during visits to historical sites in Florence. These site-visits included the Ospedale de Innocenti, an orphanage which opened in 1445 and now houses UNICEF offices, a museum, and a homeless shelter; as well as the Confraternity of the Misercordia, which has been a volunteer medical aid organization since the Black Plague in the 14th Century. It was perhaps most interesting though to hear from one another at the end of the week when each of us presented on the Social Epi. topic that we have chosen to research for the course. From female sexual violence, to patient-doctor communication, to my own project on Violence & Discrimination: Third Gender Communities in Southern Asia, it was remarkably evident how vast the field of Public Health really is, and how much we have to learn from one another.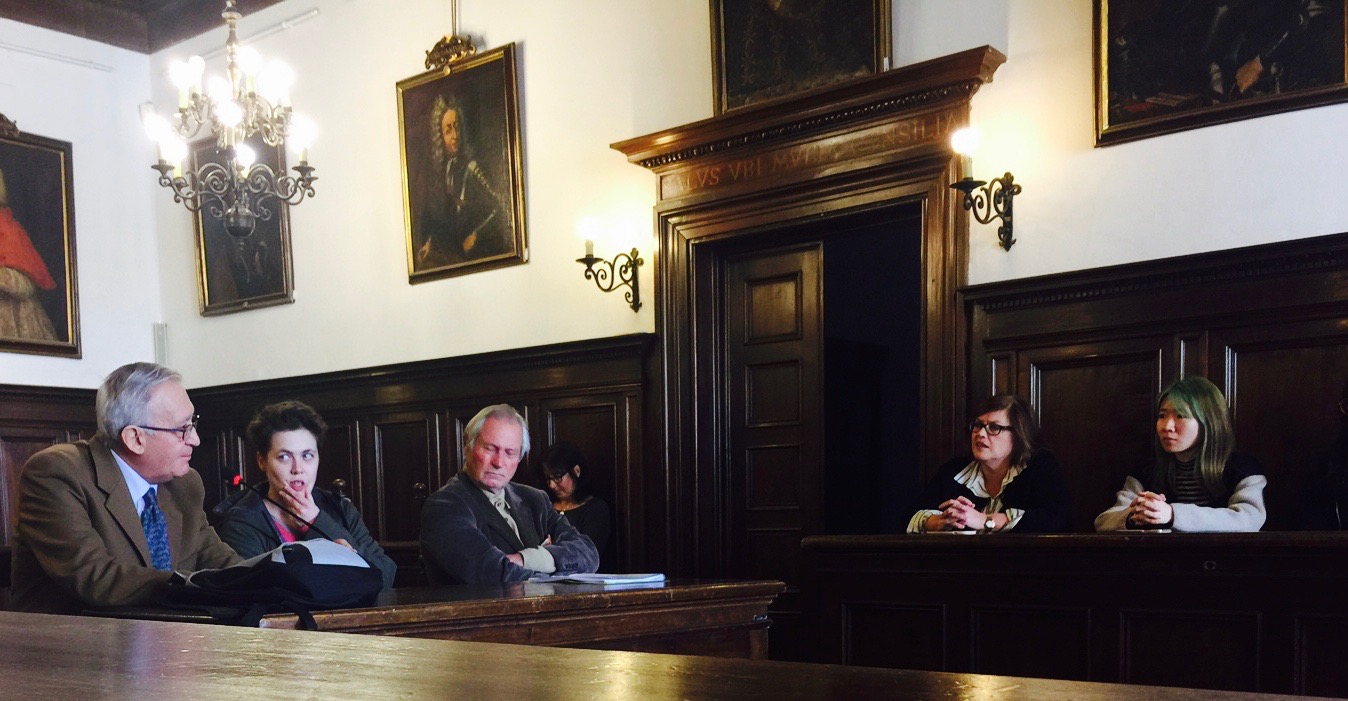 Pictured Above: Social Epidemiology Intensive with Dr. Boden-Albala, Dr. Roberts, and MPG peers from NYU, New York.
On Monday and Tuesday of next week we will be joined by more esteemed members of NYU faculty and guest speakers, to attend the 3rd Annual Health and Human Rights Dialogue. Dean Cheryl Healton will commence the program on Monday the 26th, and a series of panels will follow for the next day and a half. Focused on the "Refugee and Migrant Crisis", panelists will cover subjects including Organizing Global Efforts for the Migration Crisis, Migration Policies and Health in the E.U., Advancing Health Research in Migration Populations: Non-Communicable and Communicable Diseases, Creating Innovative (entrepreneurial) Solutions, Grassroots Community Efforts and the Migration Experience, and Current Health & Human Rights Challenges in Migration and Opportunities for Collaboration. Three of us will even be presenting on an initiative we have created to foster cultural cohesion between migrants and local Italians, though I can elaborate on this more after the event.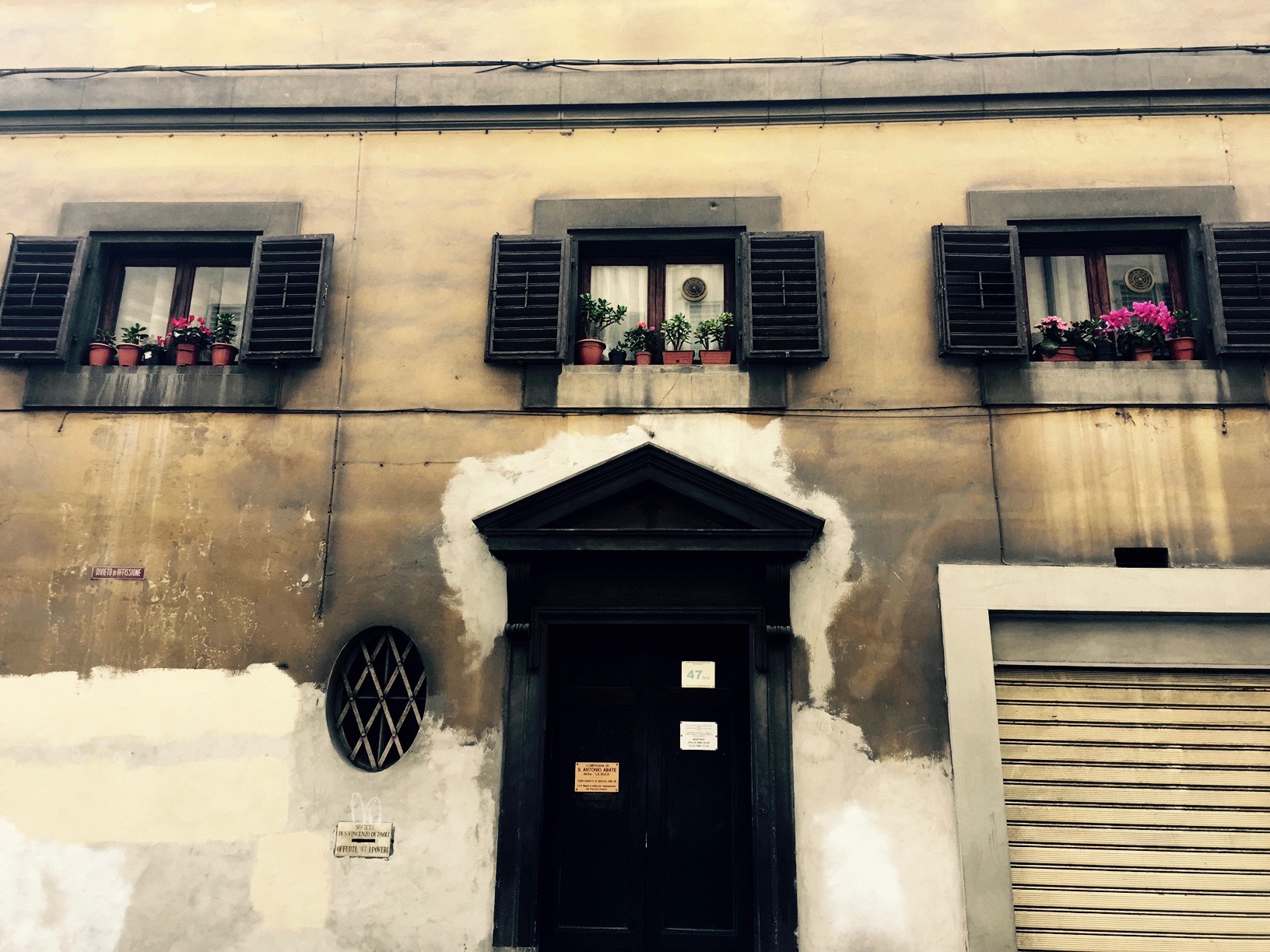 Pictured Above: Spring in Florence: Plants are emerging on windowsills in our neighborhood around Via Degli Alfani.
In other news, the Italian parliament continues to deliberate between who exactly is running the show, and the Left is nowhere to be seen. Speaking with the NYU chaperone who accompanied us on our trip to Rome, this is a real shame because as of a few years ago, the Left controlled 40% of the parliament. Alas, things are obviously very different, and those who are most scared are the migrants who thought that the worst of it was over…until they reached Europe. It's not all bad though, as even reflecting on the program for next week's Human Rights Dialogue, or what are class just spend the last few days doing with MSF in Rome, there is a significant community that does care about these issues and is acting on them.
Rory Curtin