February 20, 2019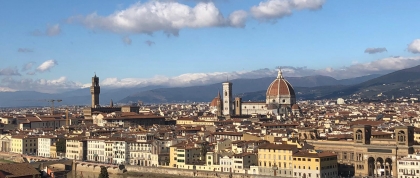 The Cross Continental Experience Blog by Kaylah Grant, CCMPH Student
At the end of January, NYU Florence welcomed the College of Global Public Health CCPMH cohort to the city of Firenze, and their beautiful campus.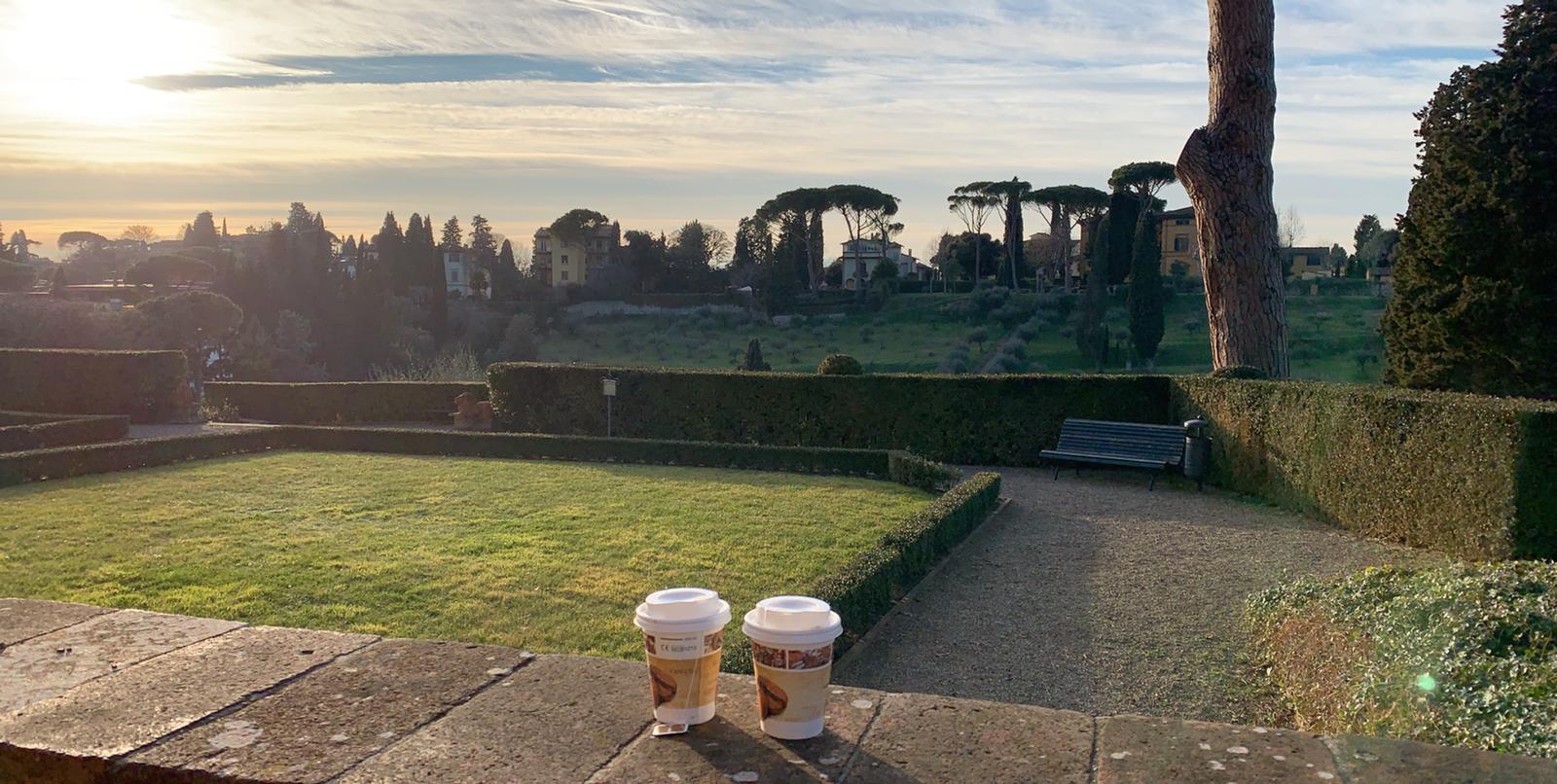 The NYU Florence campus is made up of four different villas. The picture above is looking out from Villa Ullivi. Inside of Villa Ullivi, there are classrooms, a library, and a cafe where students can get tea, espresso, and paninis.
While juggling a whirlwind of orientation activities - including a crash course in Italian, a film screening, tours, and much more - the start of classes, and navigating a new city, culture, and language, the CCMPH students were able to take some time to explore Florence and surrounding cities. We were not deterred by rain and gloomy skies during our first week and made sure to still take adventures - and a few of us were able to visit Pisa to see the Leaning Tower! Below are photos of Gabriella exploring her new neighborhood in Florence and Molly posing with the Leaning Tower of Pisa.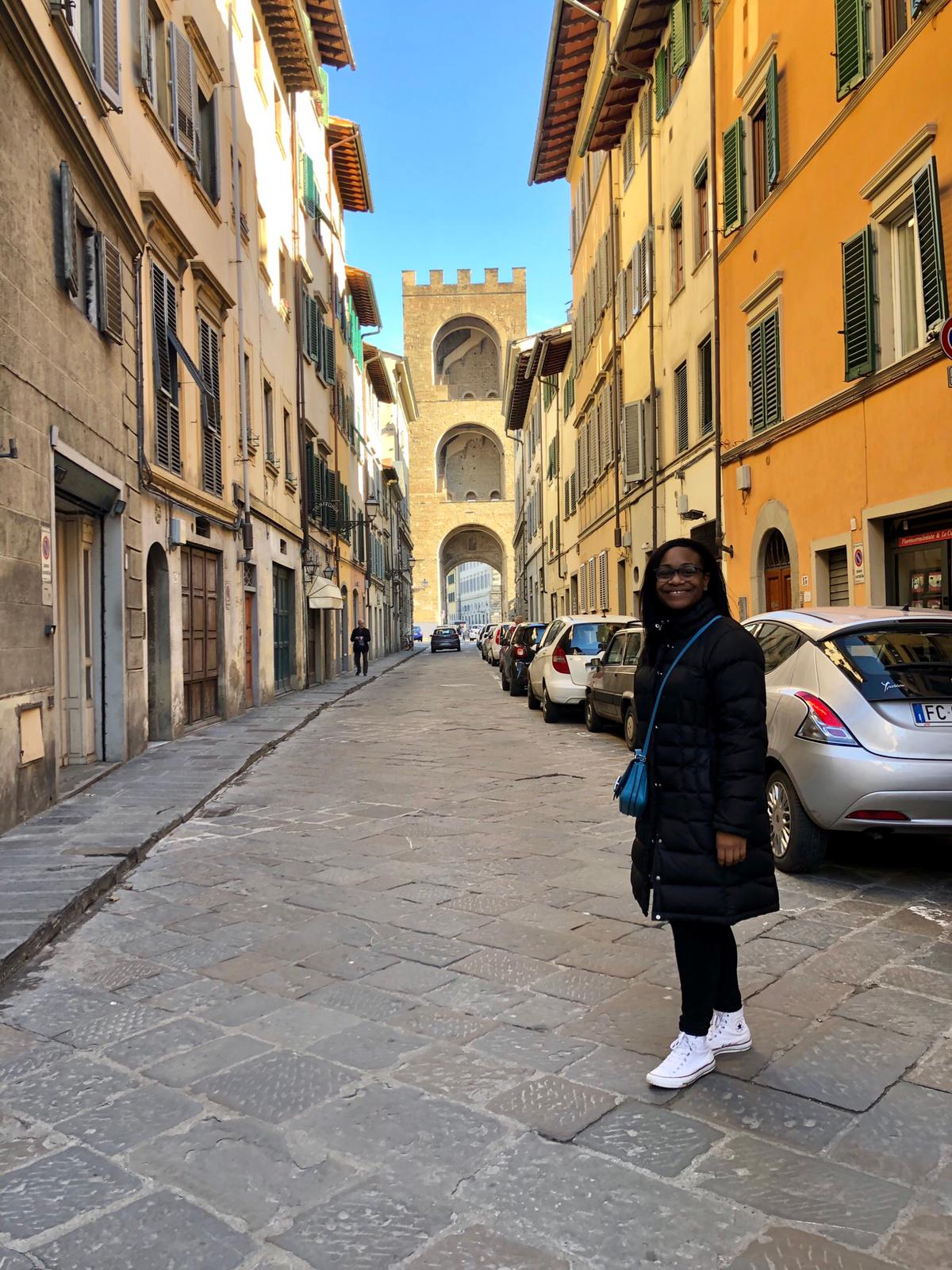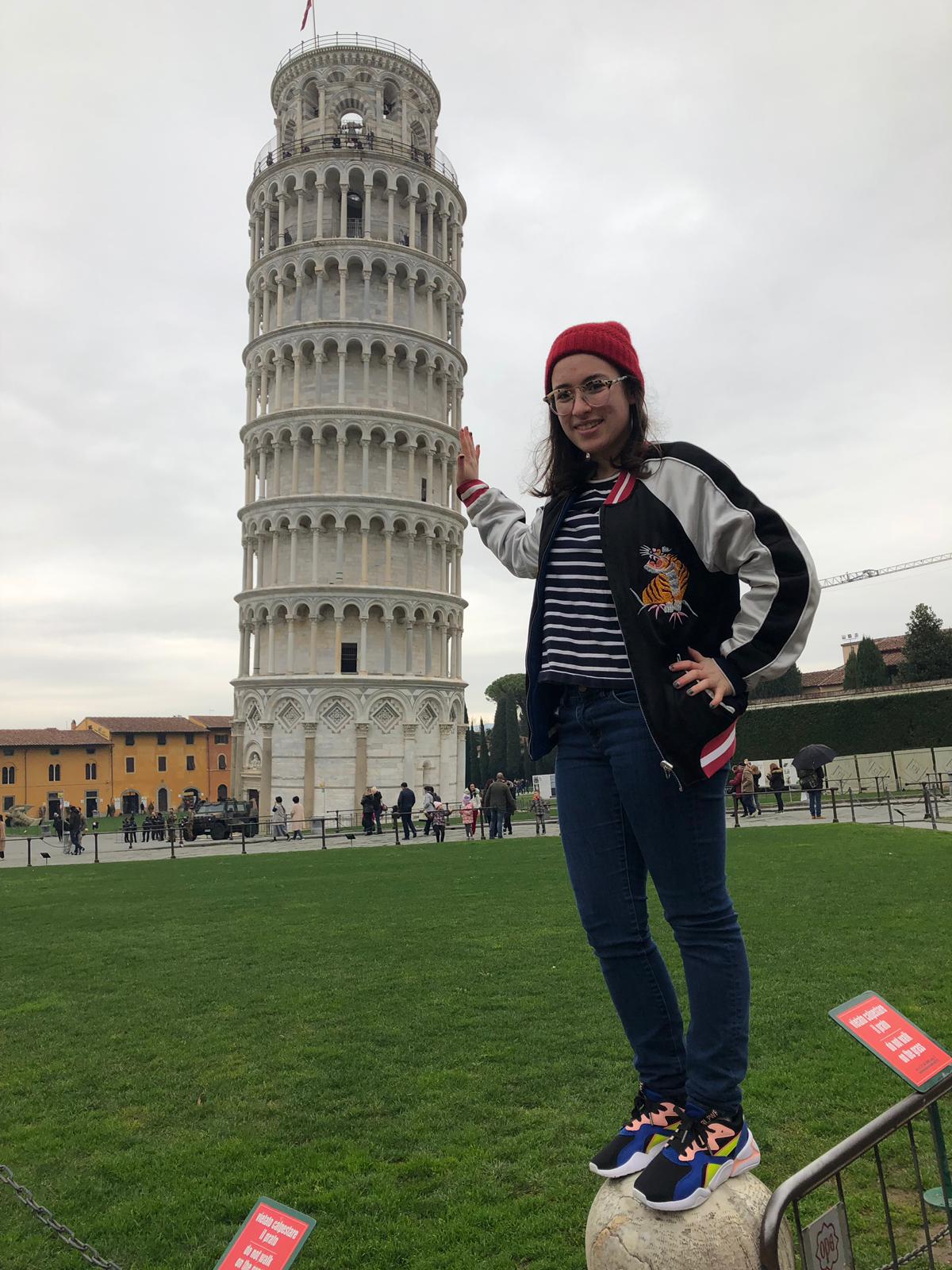 As our second week comes to a close, we look forward to exploring more treasures around Florence, and to celebrating Lunar New Year in Prato!