August 29, 2019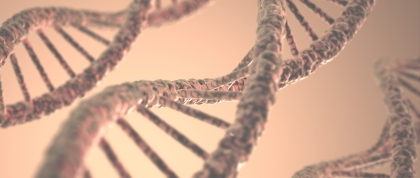 Dr. Lawrence Yang Receives NIH Grant to Develop Tools to Encourage Treatment Engagement and Health-Promoting Behaviors in Young People at Risk for Psychosis
Lawrence Yang, PhD, has been awarded a grant by the National Human Genome Research Institute, part of the National Institutes of Health (NIH), to develop clinical tools to communicate genetic risk to those at high risk for psychosis. The two-year, $275,000 grant (R21HG010420-01A1) began August 13.
Researchers are increasingly learning to identify early signs of illnesses. People in these high-risk states start to show signs of a disorder, but do not yet have the full disorder.
Psychosis—in which individuals lose touch with reality and may experience hallucinations or delusions—is an example of a condition that can be identified during a high-risk state through a diagnostic interview. Early treatment can help delay onset of psychosis and possibly improve the course of the illness. 
"People used to think that intervening with psychosis when a person first has a psychotic break was early intervention," said Yang, an associate professor of social and behavioral sciences at NYU College of Global Public Health and director of the Global Mental Health and Stigma Program. "Now, we understand that the first psychotic break is actually well into the development of the disorder."
Researchers also understand that in the future, certain genes may be found to be associated with an increased risk for psychosis. Genes may be able to be turned on or off by risky or protective behavior, a concept known as "genetic malleability."
With this new grant, Yang will develop and test two tools to convey genetic risk information using a hypothetical "genetic malleability" framing to youth and young adults identified as in a clinical high-risk state for psychosis, with the aim of encouraging participants to engage in health-promoting behaviors and treatment. These tools will help prepare for the future likely discovery of genes that may predispose the development of psychosis in a "genetically malleable" way.
The two tools are a clinician manual, designed to be used by non-genetics trained clinicians to communicate risk to clinical high-risk youth, as well as an interactive computerized tutorial called AutoTutor that has been used to convey genetic risk for the BRCA gene for breast cancer. The manual is designed to guide clinical interactions, while the computer-based tool supports self-management.
After high-risk youth use the two tools, Yang will measure several key outcomes: hypothetical increased treatment engagement, uptake of healthy behaviors, and reduction in stigma.
"This study could be transformative in providing genetic information to maximize treatment engagement among those in high-risk states, thus contributing greatly to public health," said Yang. "The impact of genetic information assumes special importance in the high-risk state because achieving the best possible outcome is more likely if individuals actively choose to engage in beneficial treatment and health-promoting behaviors."
Separately, Yang was also awarded a highly-selective NIH fellowship to study implementation science as part of the Training Institute for Dissemination and Implementation Science for Research in Health (TIDIRH). The five-month Training Institute, which begins in September, is hosted by the Office of Behavioral and Social Sciences Research (OBSSR) in coordination with a number of NIH Institutes and Centers and the U.S. Department of Veterans Affairs to provide participants with a thorough grounding in conducting dissemination and implementation research in health across all areas of health and health care.
Press Contact
Rachel Harrison
rachel.harrison@nyu.edu
(212) 988-6797