September 18, 2019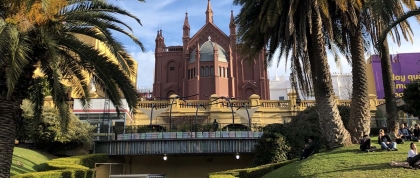 The Cross Continental Experience Blog by Jessica Will, C-C MPH Student
Pictured Above: Green space in Recoleta
Hi, I'm Jessica Will. I'm a student in the Cross-Continental Master of Public Health program at NYU. It's an accelerated one-year program taught over three terms on three different continents. This year the locations are Washington, D.C.; Buenos Aires, Argentina; and Madrid, Spain with an overarching program focus on social epidemiology. We recently finished our first part of the program in D.C. so I'll be sharing updates from our second location – Buenos Aires!
Before enrolling in this program, I worked as a digital strategist at various Public Relations agencies in New York. For the past eight-nine years, I led or collaborated on campaigns for big consumer brands and specialized in paid social media, digital content strategy and influencer relationship management.
Additionally, I've been a volunteer with the New York Abortion Access Fund (NYAAF) for the past two years functioning as both a case manager and social strategist/support for fundraising efforts.
My work on Period Product brands and volunteer efforts with NYAAF inspired me to learn more about reproductive rights, sexual education and overall policy related to sexual health. Ultimately, I want to use my background in communications and my Public Health education to create and implement future healthcare policies.
But back to the present.
So far, our C-C MPH cohort has been in Buenos Aires for about a month. Prior to this program, I traveled to a variety of places for work and for fun, including Central and South America, but I never studied abroad or lived outside of the United States for an extended period of time. And I had never been to Argentina.
Luckily, our first week in Buenos Aires was dedicated to adjusting and exploring. The majority of our cohort lives in two neighborhoods – Recoleta (pictured above)(also the home of the NYU Academic Center) and Palermo. The neighborhoods are super walkable and public transportation here has been fairly simple to navigate (even though bus routes are never really that simple). Buenos Aires gives me a mix of vibes – simultaneously reminding me of Brooklyn and Mexico City. I've never been, but have been told that it is reminiscent of Paris, as well. Through the architecture, the people and the food – you can tell Buenos Aires has been influenced by many cultures around the world but still spotlights its own unique and powerful history.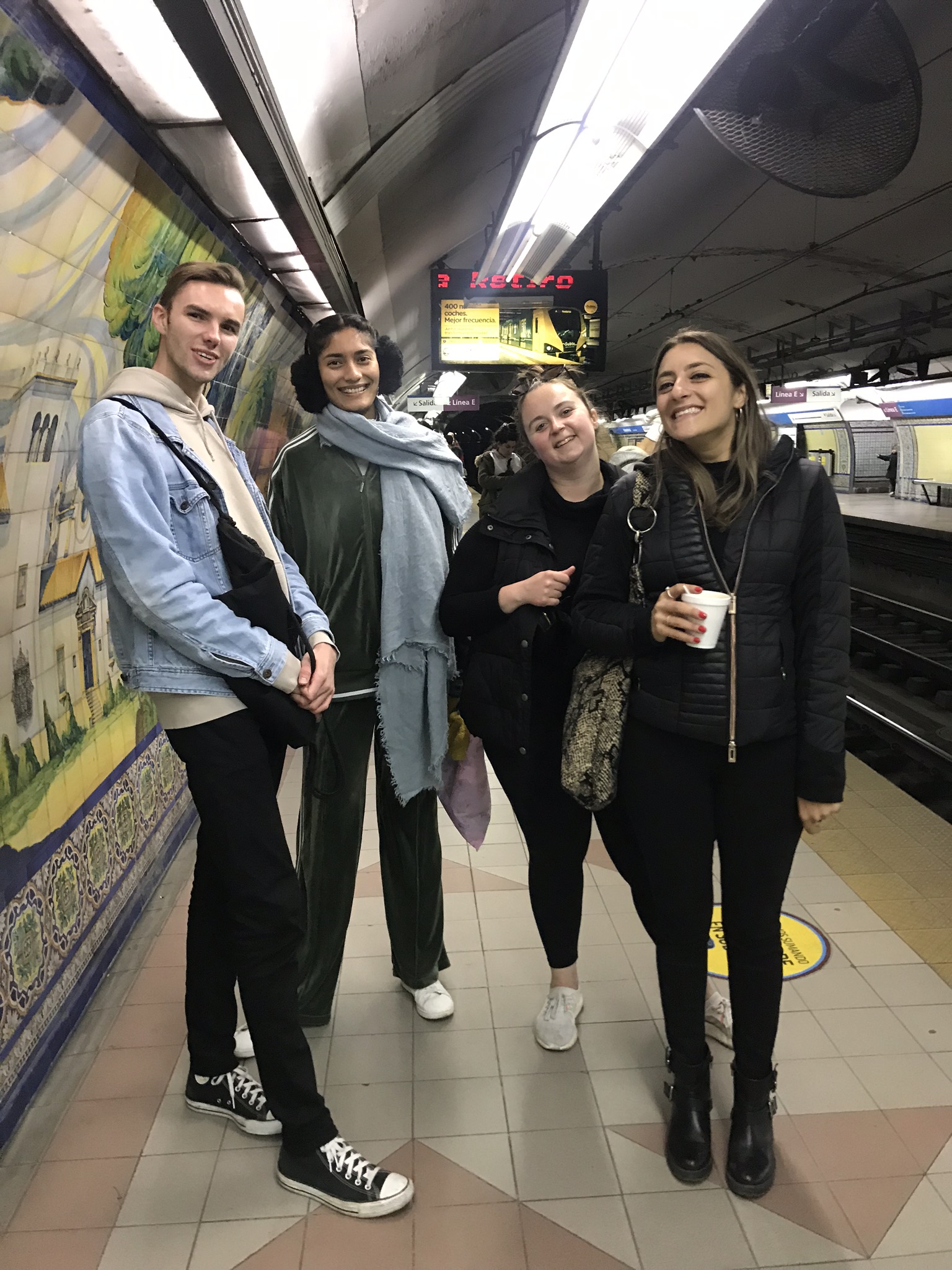 Pictured: Students in the Cohort exploring the Buenos Aires subway aka SUBE
Beyond the aesthetic of the city, it's compelling to be here at this specific moment in time because of the current economic and political events. It's important to keep that context in mind during our stay here - especially since each person in our cohort will be joining a local organization associated with Public Health to complete 180 hours of field work/real life experience. I'm sure there will be more to share on that aspect as we get deeper into the Buenos Aires term.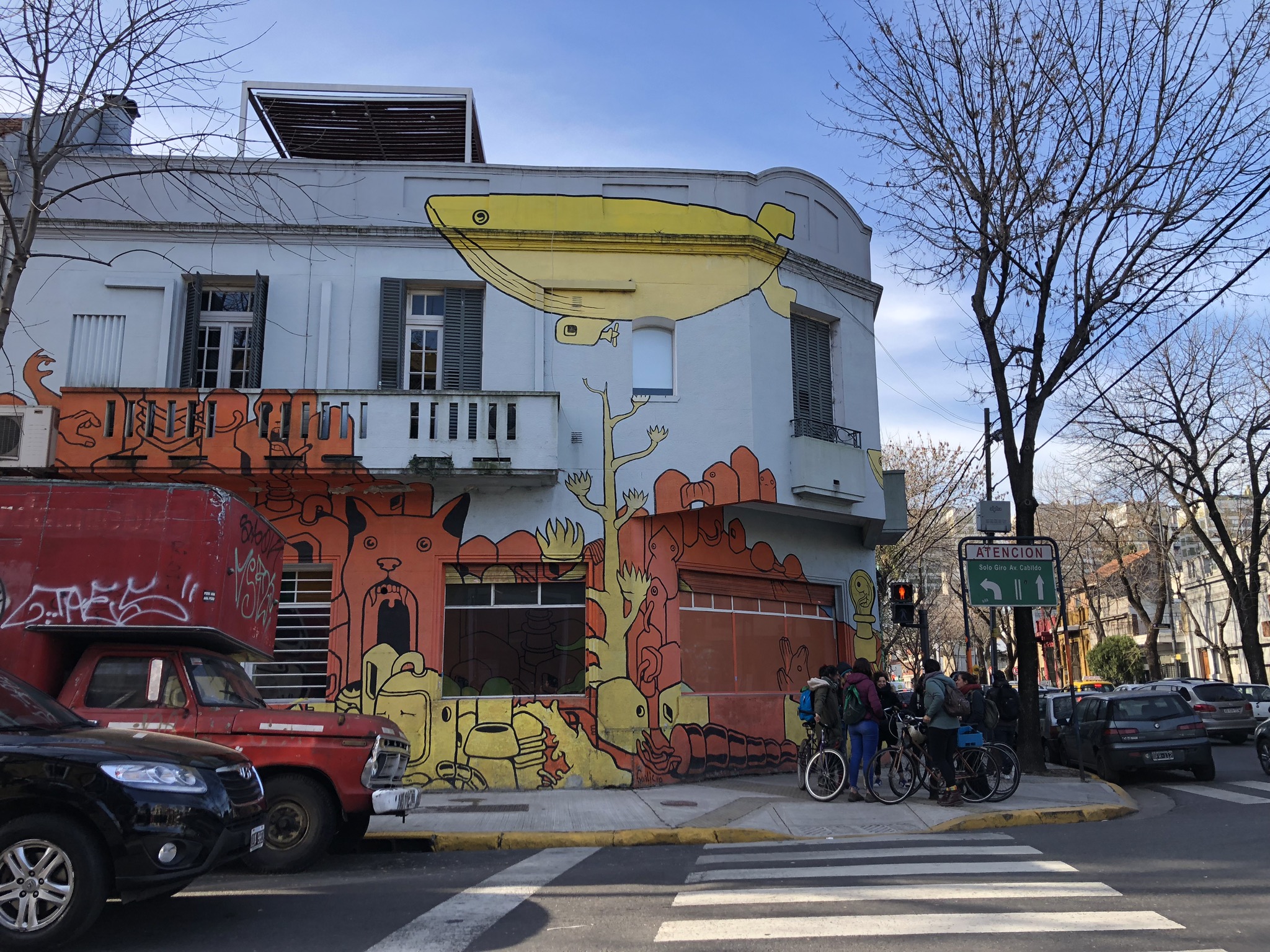 Pictured: A building featured in the Buenos Aires Graffiti Tour
While we're still in the early stages of classes, this semester we're focusing on research methods, advancing our epidemiological knowledge and kicking off work on our specific thesis topics. In Buenos Aires, we're lucky to have professors that not only teach but are actively involved in research and organizations focused on Public Health issues and improvements locally, nationally and globally.
I'm excited to share our Buenos Aires adventures with you – there's a lot to come.