April 12, 2023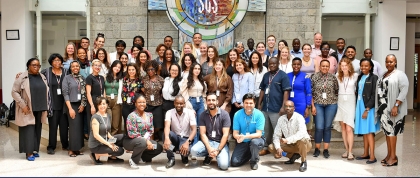 Increasing Measles Vaccination Rates in South Sudan by Motivating Healthcare Workers & Mobilizing Rural Communities was the winning strategy in the 14th installment of NYU GPH's Behavioral Communication Strategies for Global Epidemics (BCSE) class in Nairobi, Kenya from March 10-17, 2023. The winning team (pictured below), which included UNICEF staff from South Sudan and Zambia and NYU GPH students in 4 different concentrations, combined systems analysis, behavior theory, human-centered design, and community engagement to plan an increase in the measles vaccination rate in Lakes State from its current level of 51% to a herd immunity level of 85%. Currently, nearly 9 in 10 measles cases in Lake State are among unvaccinated children.
NYU GPH partnered with Strathmore Business School (SBS) and the UNICEF Eastern and Southern Africa Regional Office (ESARO). The lead faculty were Drs. Chris Dickey (NYU GPH), Ben Ngoye (SBS), and Erma Manoncourt (NYU GPH, ex-UNICEF).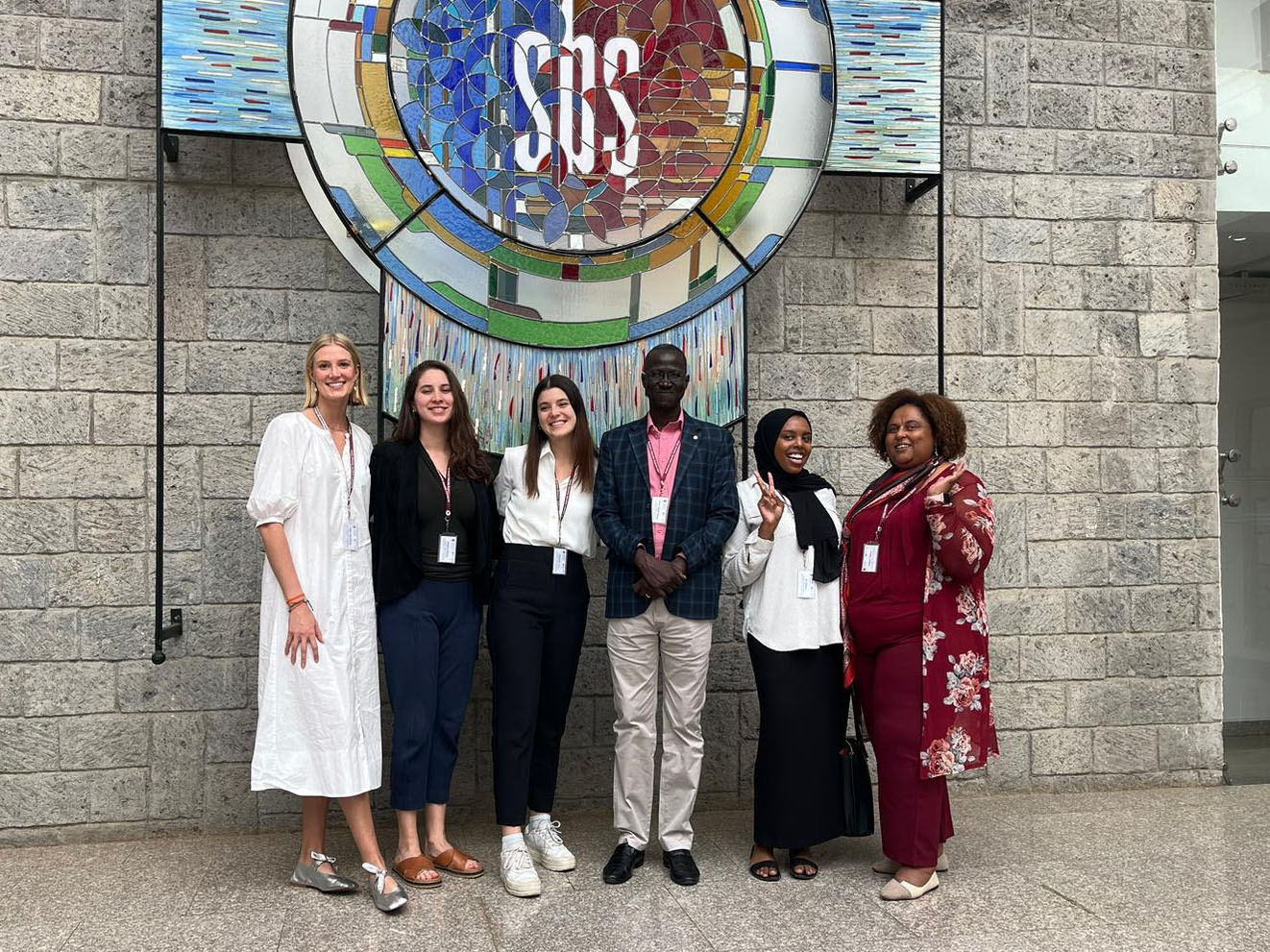 The 54 participants included 33 MPH and DrPH students from NYU GPH, 12 UNICEF staff (from Kenya, Tanzania, South Sudan, Malawi, Mozambique, Zambia, Pakistan, Afghanistan, Liberia, and Egypt), and 9 National and County Health managers from Kenya. They were organized by geographic priority into 10 teams, each with a mix of students and professionals, with a goal of developing immediately implementable strategies to address ongoing or emergency public health challenges.
A diverse group of facilitators, with expertise in systems analysis, management, behavioral science, anthropology, psychology, community engagement, operations and logistics, emergency response, data management and research, human-centered design, and negotiation, ensured that the strategies were science-driven, human rights-focused, and grounded in empirical evidence and the collective experience in the room.
The participants completed formal training on systems thinking, epidemiology, behavioral theory, and social and behavior change via online modules in advance of the live, hands-on sessions. Because of this, less time in Nairobi needed to be spent sitting in lectures.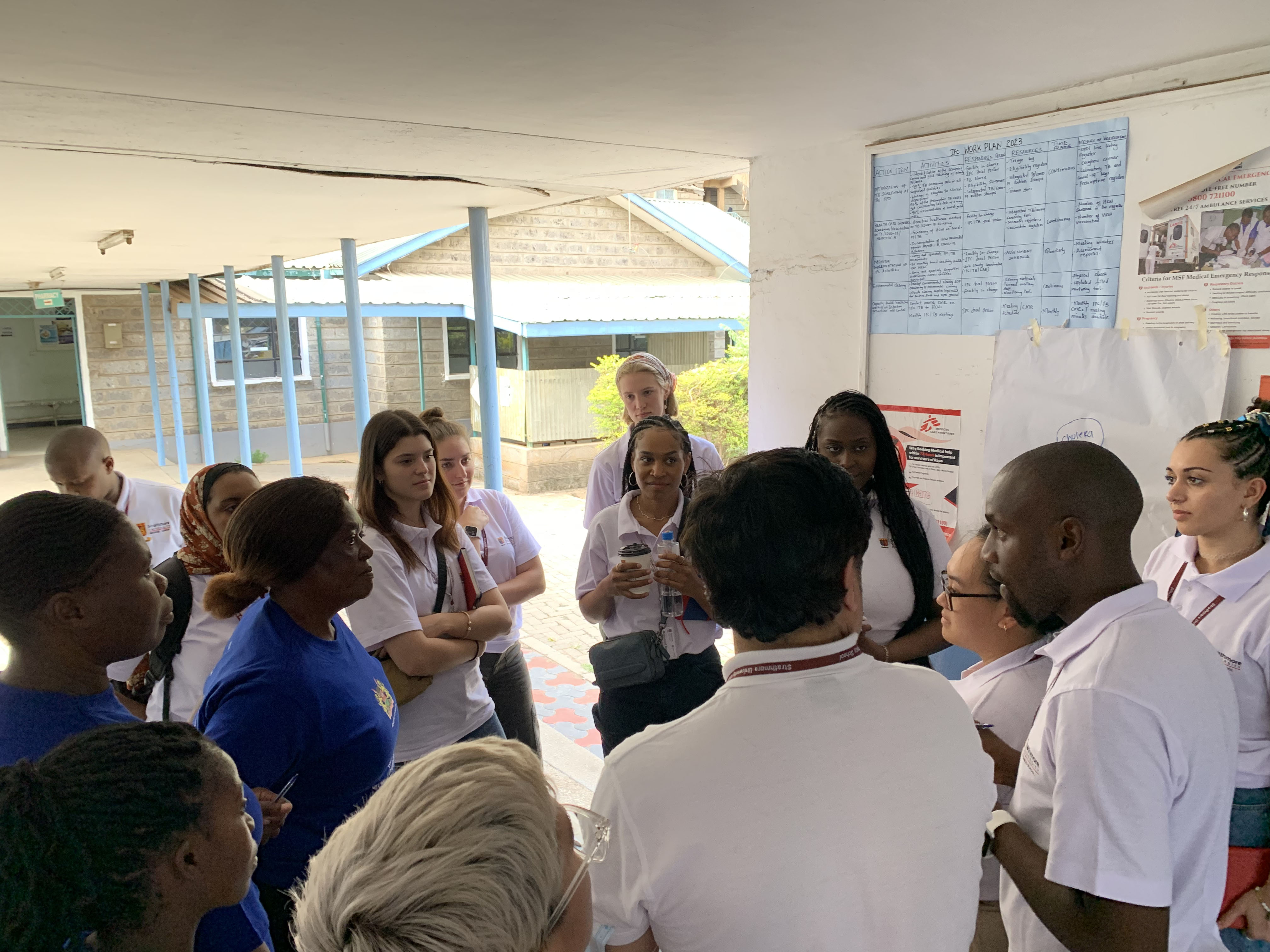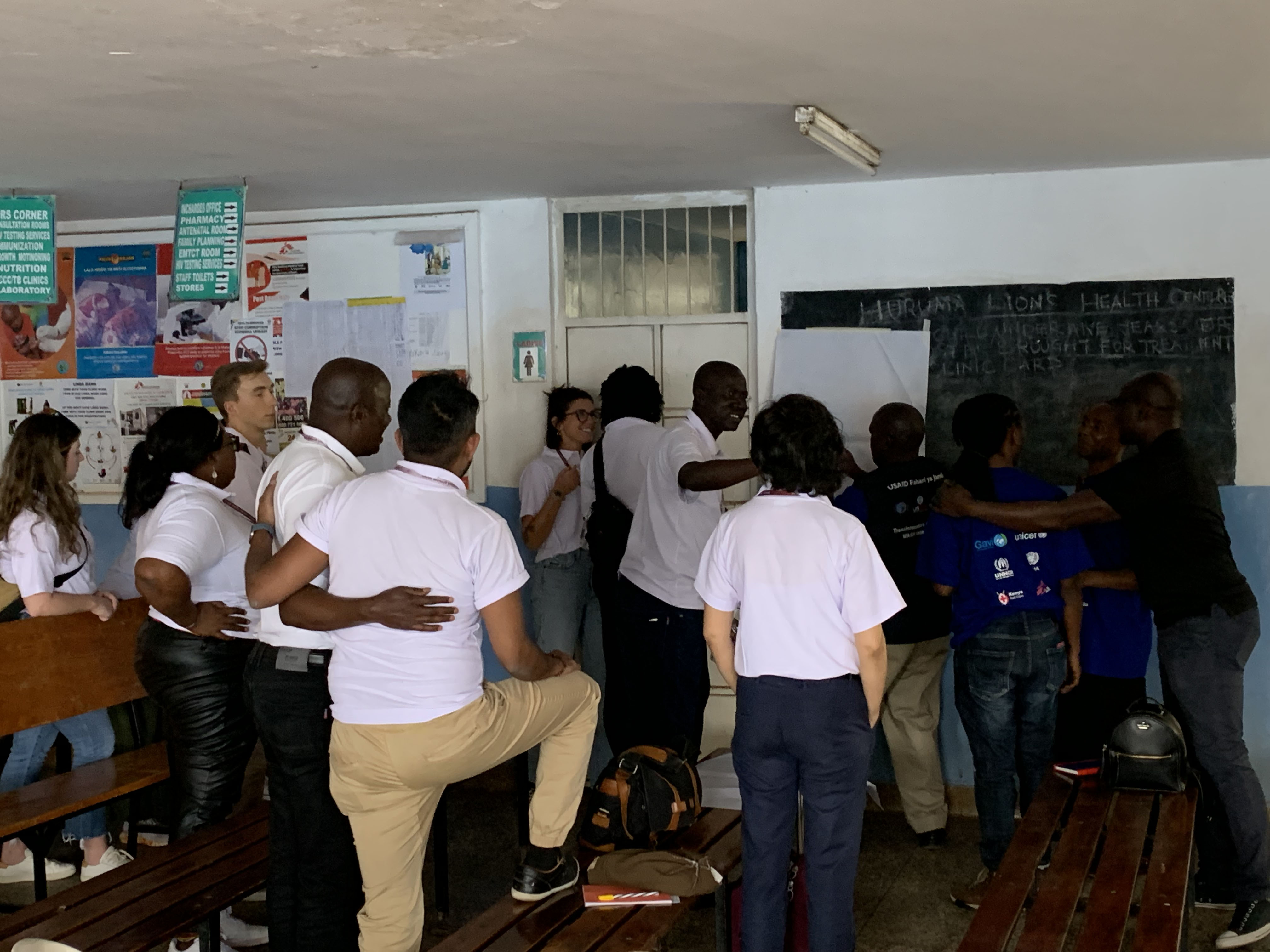 Picture: BCSE students participating in course activities and discussions.
On Saturday, March 11th, all of the participants went to Huruma Lions, a clinic that serves the Mathare Constituency in northeast, urban Nairobi. They were joined by 20 health care volunteers and administrators from the clinic, which is managing a cholera outbreak among its other health priorities within the Nairobi City County health system. The BCSE participants and Huruma Lions staff co-created systems maps for local cholera risk as part of the visit, which underscored the participatory focus of the week and acknowledged the critical role that health care volunteers play in maintaining the Kenyan health system.
Each team created its own map of the complex system that increases rates of infectious diseases (cholera, measles, malaria, or polio) and also undernutrition and child marriage, respectively. The underlying principles are that the system is at least as responsible for adverse outcomes as individual behaviors and that many of the contributing factors are not linearly related to the outcome. A visual systems map unpacks that complexity, shows the nonlinearities, and highlights potential leverage points. It also helps team members from diverse sectors and with different responsibilities, see the challenge from a common perspective.
Starting with the systems map as a foundation, the teams developed behavioral strategies to influence the outcomes. Over the next several days, during dynamic and highly interactive sessions with NYU GPH and Strathmore University faculty, UNICEF regional and global professional staff, and expert social scientists, the teams crafted proposals for targeted, implementable projects in their respective geographies.
On the final day, the teams presented their strategies to a panel of judges that included:
Dr. Njeri Gitau, President's Delivery Unit - Executive Office of the President of Kenya;
Akiko Sakaedani Petrovic, Chief of SBC , UNICEF Kenya;
Dr. James Kisia, Kenya Country Director, Catholic Medical Mission Board; and
Dr. Gilbert Kokwaro, Director, Institute of Healthcare Management, SBS.
In addition to the winning South Sudan proposal, the judges evaluated projects that address cholera in Malawi and Kenya, malaria in Busia County, Kenya, measles in Afghanistan, polio in Pakistan, child marriage in Mozambique, and undernutrition in informal settlements in Kenya.
We expect that several of the projects will be implemented in the coming weeks, either in whole or in part, because of the high demand, their innovative focus, and because they included key individuals from the respective countries who are already involved in the response.
All of the presentations are available here.
Facilitators
Dr. Chris Dickey - NYU GPH
Dr. Ben Ngoye - SBS
Dr. Erma Manoncourt - Management & Development Consulting, NYU GPH
Dr. Juliet Bedford - Anthrologica,  NYU GPH
Dr. Edna Moturi - UNICEF ESARO
Dr. Ida Marie Ameda - UNICEF ESARO
Dr. Rachel James - the Collective Service, UNICEF
Dr. Theresa Jones - IOM, Anthrologica
Dr. Joseph Onyango - SBS
Dr. Jonathan Annan - SBS
Helena Bon - UNICEF HQ