December 15, 2017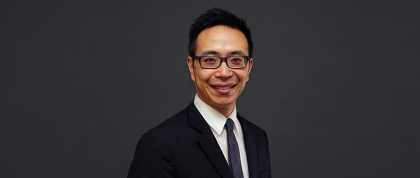 Dr. Lawrence Yang has a passion and drive that have made him a prominent figure in the exploration of mental health and stigma.

Dr. Lawrence Yang entered the global public health field to study the stigma of mental illness, focusing particularly on psychosis. Pursuing his PhD in clinical psychology, he studied why stigma is a fundamental cause of health inequity for those with the disease. It affects how they think and feel about themselves and how other people treat them. Such stigma produces fewer opportunities in work, school, treatment, insurance, and resource distribution when compared to other health conditions.
 
Dr. Yang witnessed severe social consequences of mental health stigma while working on his doctoral dissertation in Beijing, China. The Chinese culture has a long-held social concept of "saving face." Such an idiom means that you maintain an untainted reputation and deserve a level of respect from your peers. This enables a person to interact with society and take advantage of life's opportunities. However, if a person is diagnosed with mental illness, he or she will "lose face" and reduce their ability to integrate into society with the same privileges as others. For example, while in China, Dr. Yang saw signs posted in subways that prevented individuals with mental illness from riding the trains. This restriction results in the perception that such individuals are incapable adults.
In another perspective, the concept of "face" reflects the reputation of both the individual and his or her family. For example, if a "healthy" sibling of a mentally ill patient aspires to a future with marriage and children, finding prospects can be a challenge as their bloodline could be seen by others as being tainted by the mentally ill family member. Often times, in order to avoid potential stigma the "healthy" sibling will relocate to another city where his or her family medical history is unknown. Dr. Yang believes that stories like these strongly illustrate what academic concepts cannot, and his observations of the social consequences of mental illness hit home for him.
 
Dr. Yang grew up in Westchester County, where he was one of the few minorities in town. He explained that being a smart Chinese boy was not easy, as he faced down various forms of racism and discrimination. He grew to understand the feeling of marginalization with respect to other powerful "in-groups." Carrying such experiences with him produced a greater sense of empathy for those in the "out-group", and a deeper urge to act. Dr. Yang explained, "That's why when I was in China and I saw the folks and experienced how they were incredibly marginalized by stigmas within the society, I felt compelled to study it further and do something for them."
 
Now an associate professor of social and behavioral science at NYU's College of Global Public Health, Dr. Yang utilizes the school's global and applied perspective to educate others and further establish research throughout China. His research focuses on various topics relevant to psychiatric epidemiology, a field which conceptualizes the causes and prevalence of mental illness through descriptive and analytical research.
Dr. Yang serves as PI for a study funded by the NIMH, an RO1 entitled Stigma of Clinical High-Risk Psychosis (CHR).  It focuses on identifying in youth the risks of early detection of CHR such as psychological, social, and developmental outcomes, and uses the data to create interventions to mitigate such risks. A second RO1 study, Characterizing Cognition of Untreated Psychosis in China, in which Dr. Yang is a co-PI along with Michael Phillips and Larry Seidman, addresses the difference in cognitive function between those who are on and off medication in Ningxia, China. It is known that as soon as a person takes medication, their brain chemistry changes; Dr. Yang and his colleagues are striving to identify the extent of the cognitive changes. Dr. Yang's third project, at NYU Shanghai, examines the problem of locating mental health services almost exclusively in hospitals, and how expanding services into communities can be beneficial for patients. The current model of treatment in hospitals prevents patients from integrating within their own communities, and increases their segregation from society. However, governmental efforts are now being made to increase the presence of community- based treatment to encourage greater cooperation between patients and their communities.
 
Dr. Yang encourages those pursuing research in this field with three pieces of advice:
"Get involved in care with diagnosed [patients]. Whether volunteering at a hospital or clinic, students should understand the daily experiences of [patients] and what they go through."
"Get involved in hospital or clinic systems that serve people with mental health challenges. This will enable students to see how patients receive care and how these care systems can be improved."
"Get involved with faculty who do mental health research. This will allow students to gain exposure to the various research methods and perspectives. And they should be sure to attend faculty talks and other events on mental health."
If you're interested in working with Dr. Yang, you can contact him directly through email at ly1067@nyu.edu (and be sure to cc: Margaux Grivel [mg5757@nyu.edu], the PhD student who works with him). Given Dr. Yang's work with global populations, students with special language skills (e.g. Spanish, Chinese) would be especially welcome.