March 2, 2018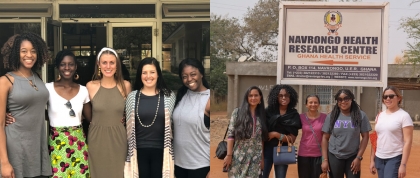 Drs. Emily Goldmann and James Stark Report from Ghana and Kenya
Picture 1: Kenya team from left to right: Morghann Sims, Elyse Morris, Caroline Hiott, Kiely Flynn, Shela Fobellah
Picture 2: Ghana team at the "Navorngo Health Research Centre" from left to right: Mehreen Arif, Deborah Onakomaiya, Rashida Talib, Fabiola Catulle, Magali Romero
Dear Colleagues,
Malaria remains a leading cause of death and disease burden in Kenya and Ghana, with approximately 13,000 and 11,000 deaths due to malaria in 2015, respectively.  Vaccination for malaria prevention shows promise, fortunately, and the RTS,S vaccine was prequalified for use in Kenya and Ghana beginning in 2018.  To ensure the safety of those who receive it, vaccine safety surveillance is imperative in order to identify and understand the potential for adverse events following immunization (AEFI).
With this in mind, two GPH Capstone teams set off to Kenya and Ghana in early January to assess feasibility of conducting RTS,S vaccine safety surveillance.  The team in Ghana (led by Emily Goldmann) worked with the Navrongo Health Research Centre (NHRC), and the team in in Kenya (led by James Stark) worked with the Kenya Medical Research Institute (KEMRI).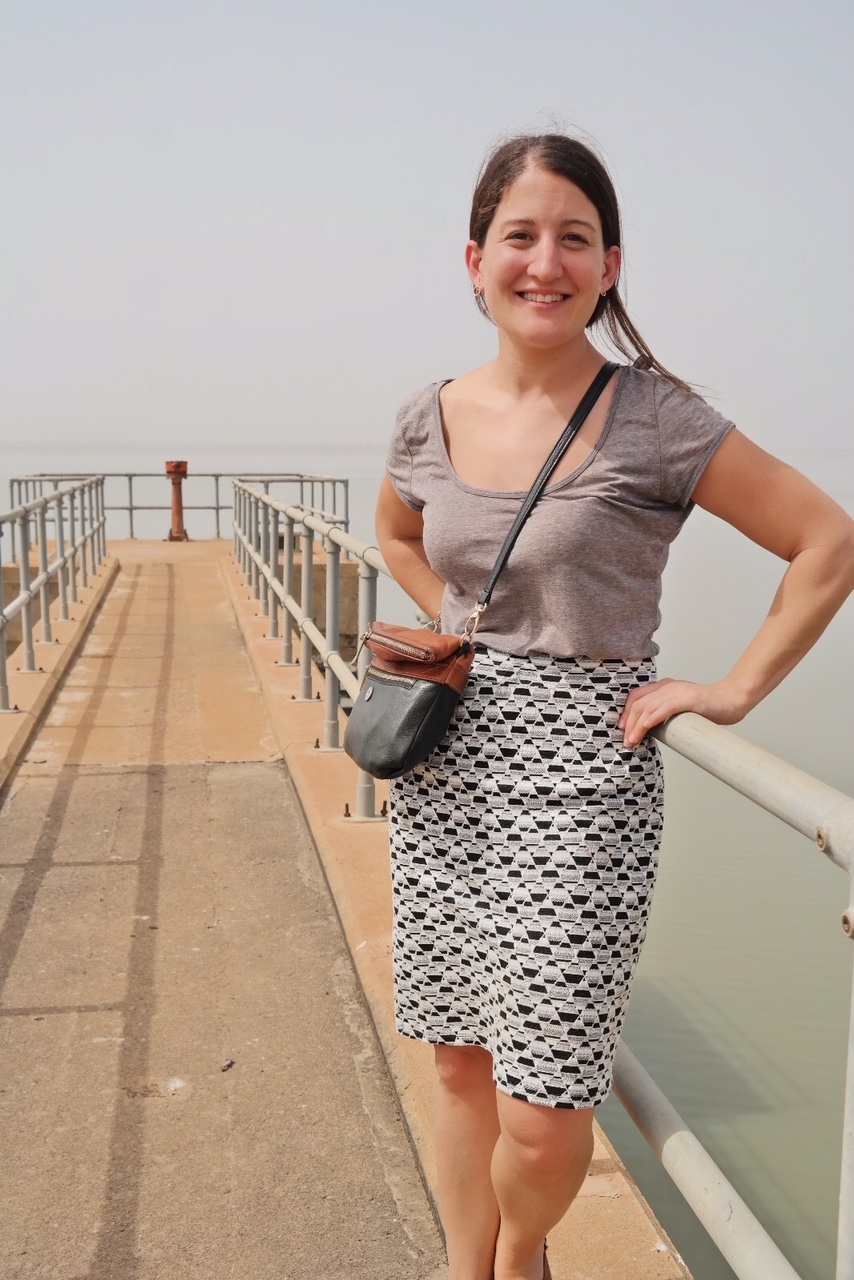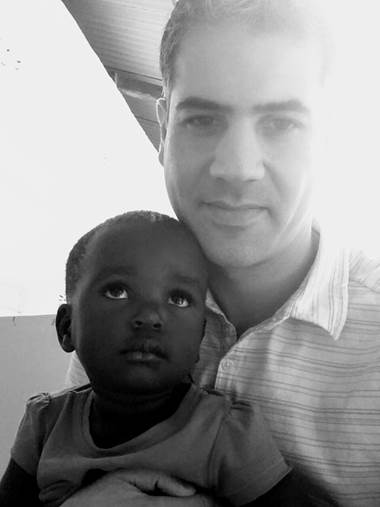 Picture 3: Dr. Emily Goldmann in Ghana
Picture 4: Dr. James Stark in Kenya
The study in both locations aimed to describe how AEFIs and other information is collected, to evaluate data availability for safety monitoring, and to identify areas for improvement. To achieve these goals, the students planned to conduct key informant interviews with clinicians, community health workers, malaria health officers, clinicians and data collectors at health facilities across the two regions, and to review the existing databases.
After delays due to a winter storm in New York, the Ghana team made its way from Accra to Tamale to Navrongo, close to the Burkina Faso border, where they were warmly welcomed by the director, their site mentor and other personnel of the NHRC. The students were aided by two amazing research assistants and two incredible drivers, who helped select health facilities, facilitated interviews, drove them all across the Navrongo region, and provided a wealth of knowledge about the region and the health system. The students worked very hard, conducting 30 interviews at 21 different health facilities.  After long hours conducting interviews in the field and reviewing preliminary findings in the evenings, they found time to visit the local market and buy fabric (for beautiful clothes made by an incredible local tailor), to eat tons of delicious jollof rice and other Ghanaian dishes, visit the local dam, and celebrate the end of the study with the site mentor and research assistants at a local restaurant.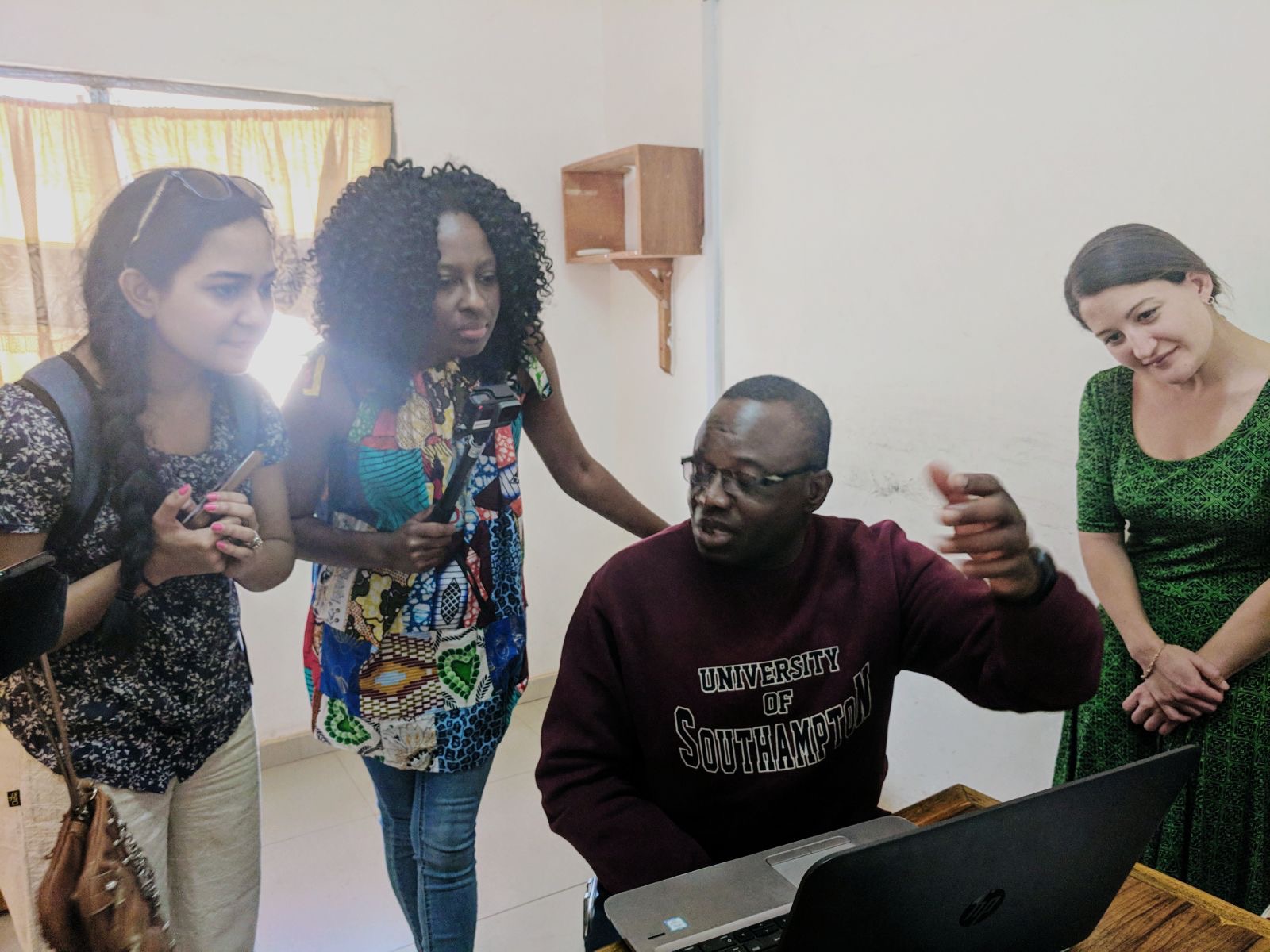 Picture 5: Team working with their site mentor George Wak
Around the same time, the Kenya team connected in Nairobi as they made their way to Kisumu located in Western Kenya to meet their mentor for a day of introductions and final review of its questionnaire. That first weekend, hosted by a new and dear friend from KEMRI named Collins, they explored the city, ate at local restaurants, visited the Maasai Market, and took a sunrise boat tour of Lake Victoria. On Monday morning, the students headed out into the field to conduct 42 interviews across 13 health facilities in the most remote parts of Kenya. They had the incredible opportunity to meet nurses, clinicians, data analysts, health facility directors, community health workers and local women and children. Afterwards, they joined members of the KEMRI field team for lunch, including fried fish, kachumbari (a tomato sauce), ugali (a maize accompaniment) and sukuma wiki (mixed greens). In the evening, students reviewed their interviews and prepared for the next day.
Although data analysis is ongoing, the students discovered that immunization information is routinely collected in both countries, and AEFIs are also recorded on forms and submitted to government agencies. Electronic databases may facilitate safety monitoring, where vaccination and AEFI information can be linked. Ultimately, assessments from both countries will be compared and shared, to improve on best practices.
We are privileged to serve as mentors for the Ghana and Kenya Capstone teams, and we are proud of the students' adaptability, dedication and tireless work on the project – both in the Fall to prepare for the study and field work in January. We look forward to continuing work on the project this semester.
What an incredible learning experience for all!
Emily Goldmann, Clinical Assistant Professor
James Stark, Adjunct Associate Professor