October 19, 2018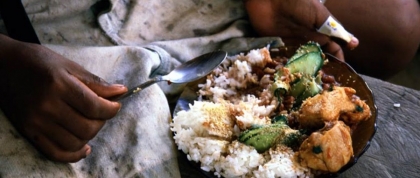 Dear Colleagues and Students:
World Food Day is celebrated every year around the world on October 16th in honor of the founding of the Food and Agriculture Organization of the United Nations in 1945. The day is observed widely by many other organizations concerned with food security, including the World Food Programme and the International Fund for Agricultural Development.
According to the United Nations, "After a period of decline, world hunger is on the rise again. Today, over 820 million people are suffering chronic under-nourishment. Conflict, extreme weather events linked to climate change, economic slowdown and rapidly increasing overweight and obesity levels are reversing progress made in the fight against hunger and malnutrition." (United Nations).  The UN is challenging global leaders to do more so we can achieve this critical Sustainable Development Goal by 2030.
This week, GPH faculty and several of our MPH Public Health Nutrition students attended World Food Day at the UN.  We explored an exhibit that emphasized malnutrition and food insecurity in conflict areas. The moving photo gallery underscored that "while millions go hungry, 672 million people suffer from obesity, and a further 1.3 billion are overweight." Shaza Moghraby is our partner at the UN who works closely with our students in NwB (Nutrition Without Borders).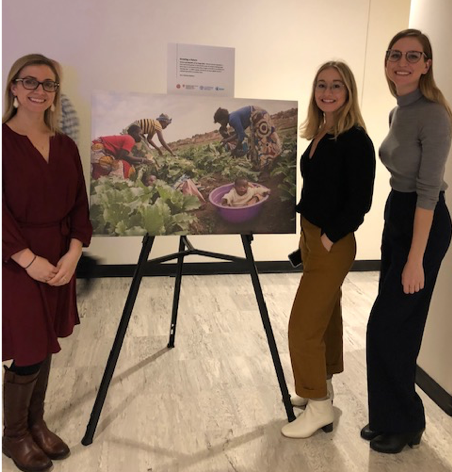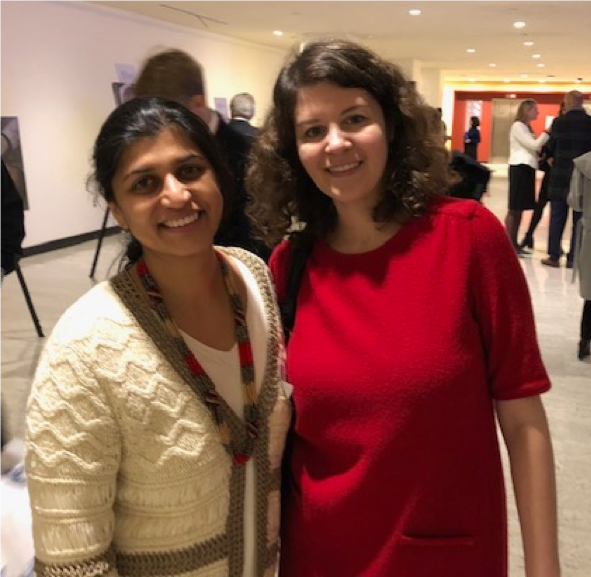 Pictured 1: GPH NwB students and alumni at the UN World Food Day Exhibition. Pictured 2: (From left to right) Dr. Niyati Parekh and Shaza Moghraby.
This year's WFD theme was: Our Actions Are Our Future.  You may be wondering, what can I do to help achieve #Zero Hunger? Visit the United Nations' FAO website and learn more:
Don't Waste Food
Protect More, With Less
Adopt a More Healthy and Sustainable Diet
Advocate for #ZeroHunger
You can also take part in and support our annual Zero Hunger Cooking Challenge each spring here on campus.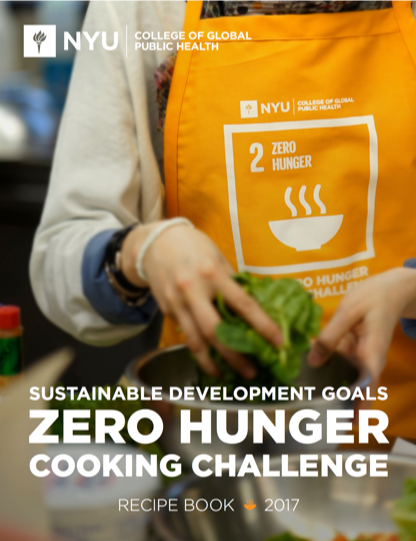 Picture 3: A cookbook containing all of the recipes created by the participating teams in GPH's 2017 Zero Hunger Cooking Challenge.
We all must do our part to end hunger for every child, woman and man across the globe.  While we have 12 years to accomplish these goals, it's urgent we start now -- so please join us!
Dr. Joyce O'Connor and Dr. Niyati Parekh
Co-Directors, GPH Public Health Nutrition Program
Video Above: Promo video by the Food and Agriculture Organization of the United Nations for a #ZeroHunger world by 2030. Share the #WFD2018 video on social media to inspire action for #ZeroHunger.