February 1, 2019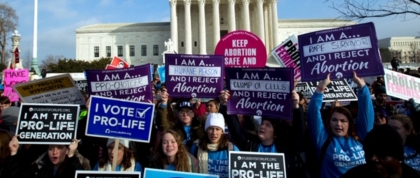 Dear Colleagues and Students:
Last weekend, I saw a fascinating and timely off-Broadway play called The Wickedest Woman. It details the life and death of Ann Trow Lohman, a self-proclaimed midwife and physician in the mid-19th century who dispensed contraception and terminated pregnancies, which was legal in the United States since the time of the earliest settlers. Lohman went by the name Madame Restell, but she became so infamous for helping desperate women that the word "restellism" became synonymous with abortion (Smithsonian Magazine).
Fast forward 190 years to last Tuesday's 46th anniversary of Roe v. Wade, and we are still fighting to preserve the fundamental rights of women to safe access to care and control over their own reproductive health.
For example, it was reported last week that the U.S. Department of Justice's Office on Violence Against Women has quietly made changes to the definition of domestic violence which essentially narrows its scope; it now "only considers physical harm that constitutes a felony or misdemeanor to be domestic violence, meaning that other forms of domestic violence like psychological abuse and manipulation no longer fall under the DOJ's definition." (Salon.com)
The U.S. Department of Education concluded a public comment phase on Wednesday regarding proposed revisions to rules on how campuses process sexual assault cases -- aimed at better protecting the accused rather than the victims (National Public Radio).
But in an effort to safeguard a woman's right to choose in New York State should Roe v. Wade be overturned, Governor Andrew Cuomo marked the anniversary of that landmark federal abortion rights law by signing the Reproductive Health Act. This legislation "will modernize New York's nearly 50-year-old statutes regarding abortion and ensure that New York State law treats abortion as health care, not a criminal act."
In conjunction with the passage of this law, two other bills were passed: the Comprehensive Contraception Coverage Act, which will require "health insurance companies to include coverage of all FDA-approved contraceptive options, counseling and services," and the Boss Bill, which "ensures employees or their dependents are able to make their own reproductive healthcare decisions without incurring adverse employment consequences" (The New York State Senate).
As philosopher George Santayana once warned, "Those who cannot remember the past are condemned to repeat it."
The history books tell us that by the end of Ann Trow Lohman's life in 1878, legislation had passed outlawing both contraception and abortions, relegating women to serious medical problems and the peril of death, until 1973 when "the Supreme Court ruled that Americans' right to privacy included the right of a woman to decide whether to have children, and the right of a woman and her doctor to make that decision without state interference." (NAF)
As a gynecologist, mother and advocate, my research focuses on preventing maternal morbidity and mortality. I'm reminded daily that, as the laws guaranteeing reproductive rights are increasingly chipped away, women's health and lives are at risk. But there's nothing wicked about safeguarding their autonomy and their right to privacy and safe reproductive health care.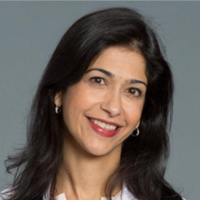 Guest Columnist: Dr. Tara Shirazian
GPH Director of Global Women's Health,
Board Certified Gynecologic Surgeon at NYU Langone,
Executive Director of Saving Mothers