November 13, 2020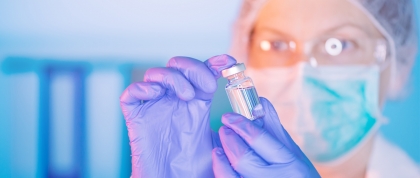 As the English theologian Thomas Fuller was long ago credited with saying, "The darkest hour is just before the dawn."
In testimony after his dismissal in May, Dr. Rick Bright, the embattled former director of the Biomedical Advanced Research and Development Authority (BARDA), said that the United States "could face 'the darkest winter' of recent times if it does not improve its response to the pandemic." (Reuters)
Sadly, his prediction has come true. With over 10 million Americans having contracted the virus and often 1,000 deaths per day this past week, we are indeed poised for a very dark winter.  The holidays will soon be upon us and there will be 243,000 fewer of us to celebrate with our loved ones.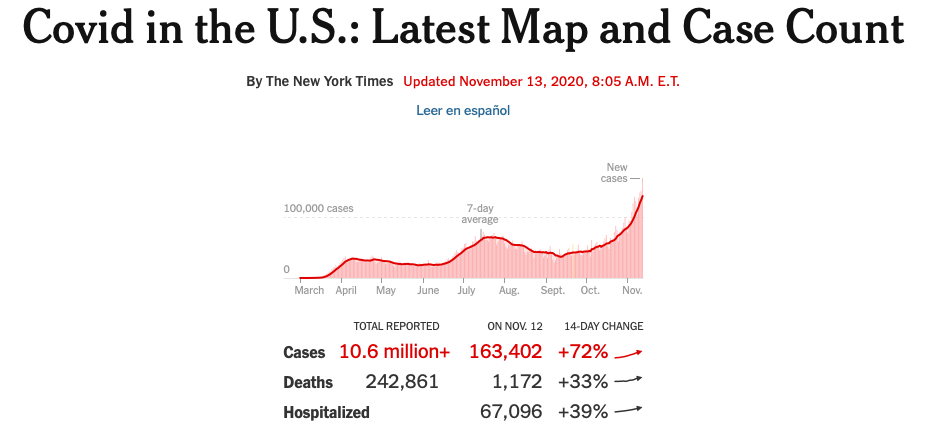 Source: The New York Times
And yet, a brighter dawn looms. As Dr. Anthony Fauci said yesterday, "Help is really on the way. If you think of it metaphorically, the cavalry is coming. Vaccines are going to have a major positive impact." He expressed hope that by next spring and early summer "the ordinary citizen should be able to get" one. (ABC News).
Also this week, President-elect Joe Biden announced an impressive COVID-19 task force led by former U.S. surgeon general Dr. Vivek Murthy and including former FDA commissioner Dr. David Kessler and Dr. Marcella Nunez-Smith, associate dean for health equity research at the Yale School of Medicine. This new task force includes many of the nation's leading physicians, scientists and health experts, including Dr. Bright and the NYU Grossman School of Medicine's Dr. Celine Gounder. (Washington Post).
We can begin to see a light at the end of this long tunnel. But now we must inspire our beleaguered nation – understandably fatigued by the toll of the pandemic – to rally behind these promising new vaccines and stay the course on masks and social distancing. It won't be easy. The WHO and the CDC announced yesterday that cases of measles had doubled globally between 2016 and 2019, largely due to "a failure to vaccinate children on time." Last year alone, 207,500 lives were lost to measles. (WHO)
In addition to changing social norms on wearing masks and social distancing, our society's knowledge, attitudes and beliefs must shift considerably to solve the vaccine hesitancy problem. This pandemic can be controlled if we come together and do what we know works. After eight months of darkness, this is finally something to celebrate.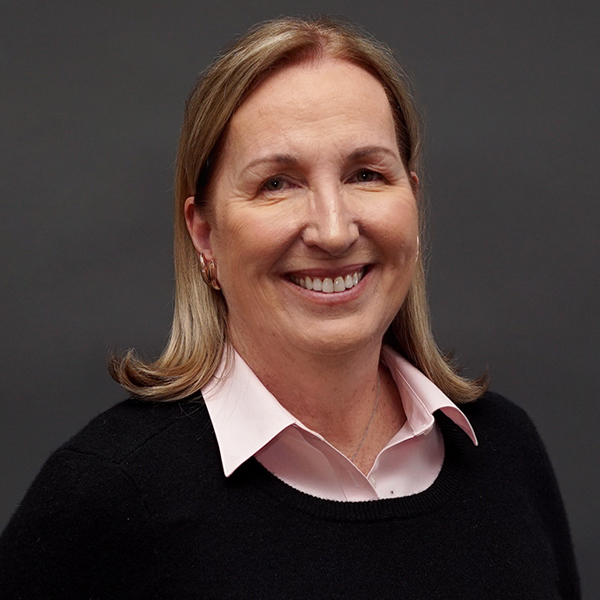 Cheryl Healton, DrPH
GPH Dean
Professor of Public Health Policy and Management